I am weak!
I fell for it!
I have seen so much love for this product it has been a the top of my wish list for a couple of years.  I finally found a reasonably priced one on eBay and………..
I HATE IT!
What am I talking about?
A Stokke Tripp Trapp.
I was promised the highchair above all highchairs.
Something that will grow with my child.
I can see if working when he is able to sit in his own chair without restraints but I physically cannot use it now, when he most needs it!
I have tried everything to get him to fit in it, but it just doesn't work.
We have adjusted it, adjusted again and still he can't get in it.  He goes rigid and there is no give to be able to move it to guide his legs through.  The times we have managed to get him in, it is almost as impossible to get him back out again – in fact we had to take the thing apart on Sunday to be able to get him out.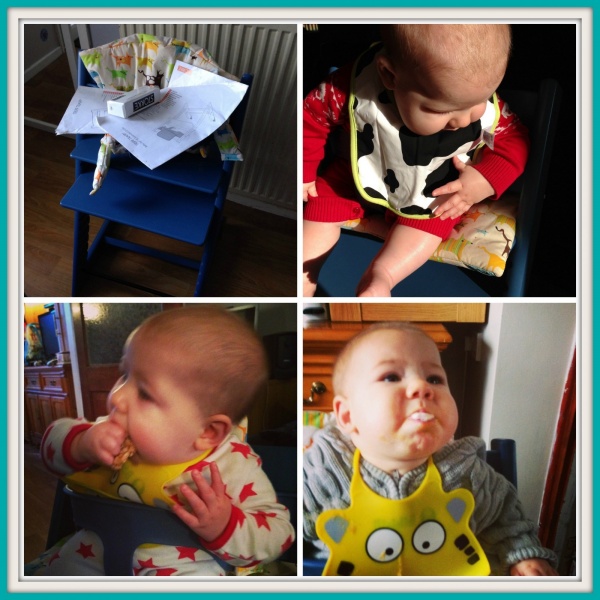 The thing is I have only ever seen positive reviews.  Sebastian is a chubby baby but he certainly isn't huge so surely other people have the same problem.
It seems they do, but you really have to search for the less than glowing reviews.
So now I need another new highchair.
I have a FunPod which came with the chair addition but that doesn't work either as the headrest is a funny height and he throws his head back and smacks it on the wood.