Eliza adores Peppa Pig and last year we got to review a fabulous personalised Peppa Pig Book by Penwizard.  She adored seeing herself in the book playing with Peppa and her friends so much so that when Fathers Day came around we bought the Peppa and Me book "My Daddy".
The book was all about Peppa, Daddy Pig, Eliza and her Daddy and we got to personalise the characters to look like Eliza and Daddy as well as using her name.  My one grumble was that we couldn't add a sibling name.
Just in time for Mothers Day, Penwizard have launched the My Mummy book and I am delighted to say that they have added the option for a second sibling.
The books are easy enough for Isaac (5) to read and he took great delight in reading Eliza the story.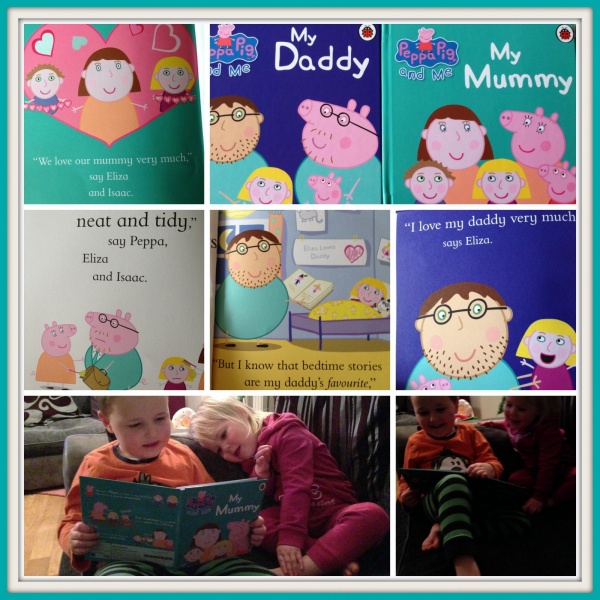 You can personalise hair styles, eye colour and names for both siblings and hair and eye colour for Mummy.  It is quite surreal seeing me as a Peppa Pig character but both kids adored seeing their name and faces in print.
The last page saying "We love our Mummy very much" was met with beaming smiles and even a cheer!
This book would make the ideal gift for Mothers Day.  I know I would be delighted if I received it and knowing the success for the Daddy version, this will be a nightime favourite for months to come!
Penwizard don't just do Peppa Pig Books.  You can read our review of Ben and Holly here and they do many other children's favourites too.