Last year we were introduced Dan thanks to a Fathers Day trip aboard Poole Sea Safari and being intrigued by people jumping off cliffs into the sea.  After a few tweets asking what they were doing we discovered Coasteering and Studland Sea School.
We had a summer of fun with Dan and his team on the Studland beaches.  All the boys got to go Kayaking whilst I got to explore the beach with the youngest two, so when he contacted me with a new type of adventure he is launching, Fore Adventure, we couldn't wait to try it out.
We set off for Studland at 9am on Saturday morning and got the opportunity to witness a tanker entering Poole harbour whilst sat at the front of the Sandbanks Chain Ferry.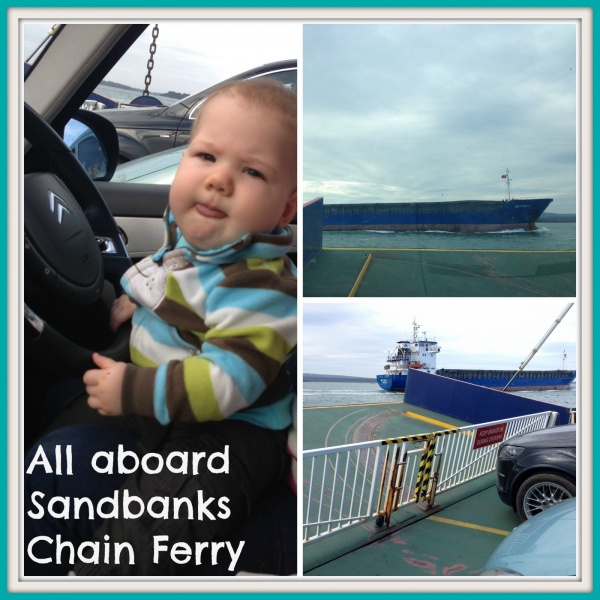 By the time we arrived at Middle Beach car park the kids were bouncing off the walls with excitement.  We kitted them out with their wellies and coats whilst waiting for the charliemoos gang, setting off for our adventure once they had arrived.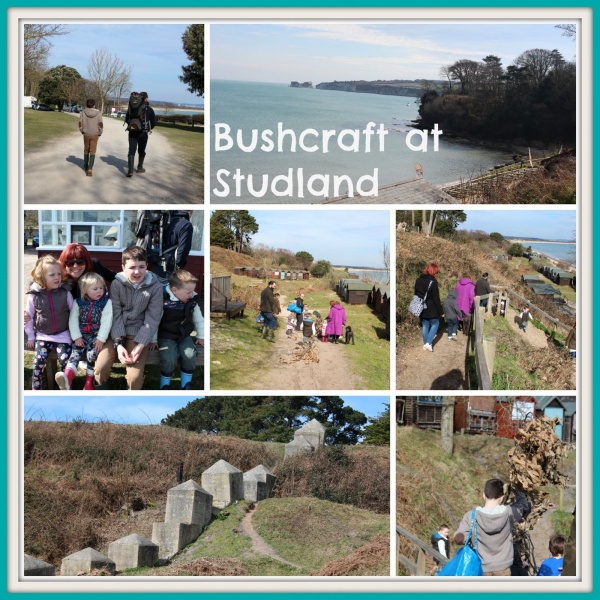 Kian and hubby got excited about the dragons teeth tank traps we spotted whilst heading down towards the wood. These were used in World War 2 in exercise Smash which was a rehearsal using real ammunition for D-Day as Studland beaches were similar to those of Normandy.
The first challenge of the day was to build a shelter and the kids were tasked with finding sticks and branches on the way down to the wood.
Dan was engaging, informative and most of all fun.  All the kids had a job to do and were soon propping up sticks, tying a wonderful array of knots, unfolding tarpaulin and having a fabulous time.
Isaac found a den that was already there that was furnished with logs for seats and fir for a carpet.  He decided it needed a bit more work and claimed it for his own whilst Eliza and Megan decided they would build their very own shelter for a ladybird they had found.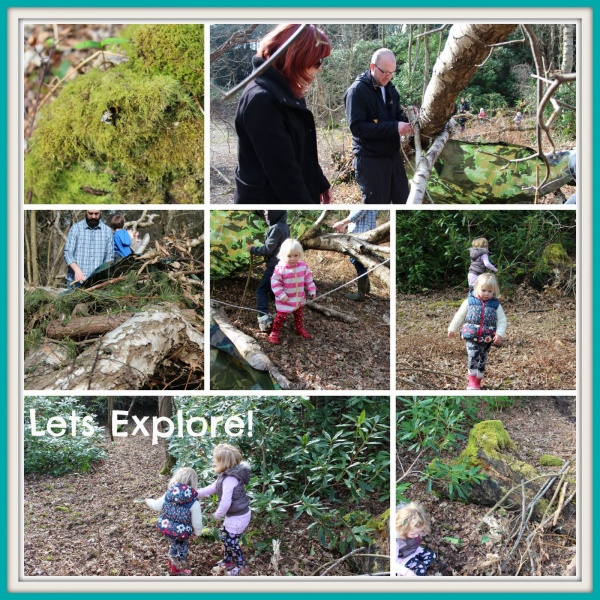 The older children and adults made the finishing touches to the shelters, ensuring they were secure.  Dan taught Kian and Charlie how to hold and pass a knife correctly and how to split wood.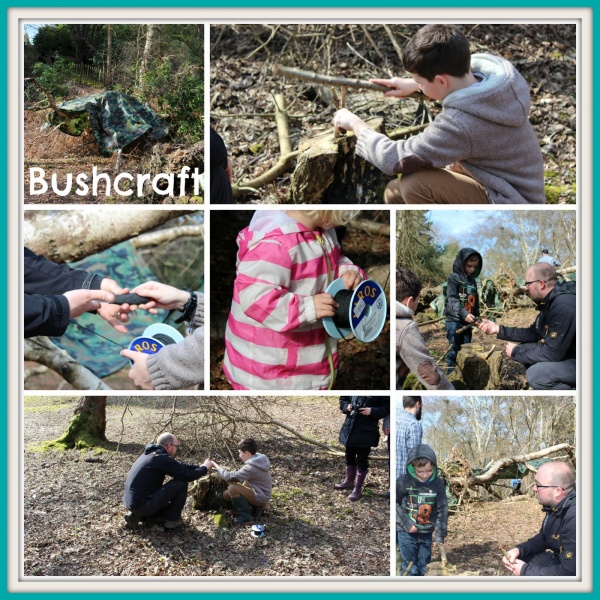 Once the den building has finished, the kids started to explore the environment around them and were full of questions about what they had found.  Dan showed us what we could and couldn't eat and even ate some nettles, although we stopped the little ones picking them as didn't want any stinging fingers.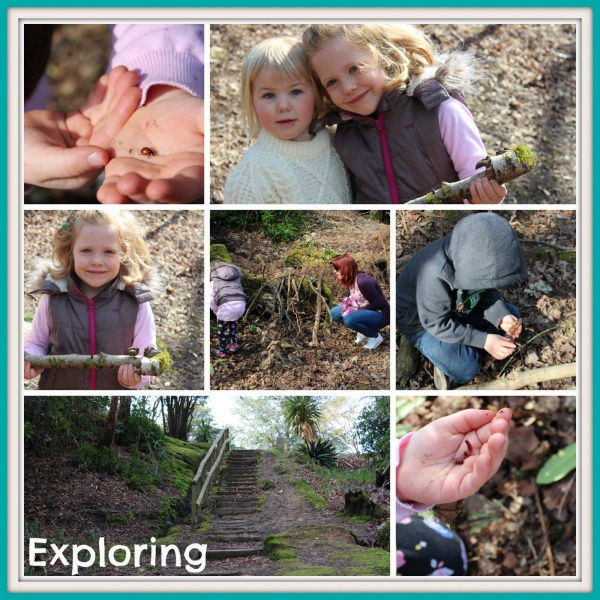 It was then time to tear Isaac away from his beloved den and head down to the beach to take part in a treasure hunt.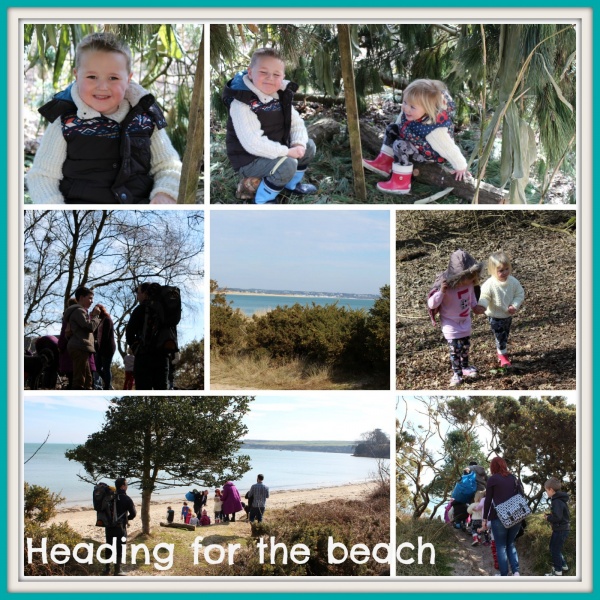 I don't think we could have picked a better day.  It was warm and sunny so the kids started peeling off their layers and enjoying the freedom of a quiet beach.  They split up into teams and had to find items on laminated cards they were given such as shells, seaweed, sticks, something round etc.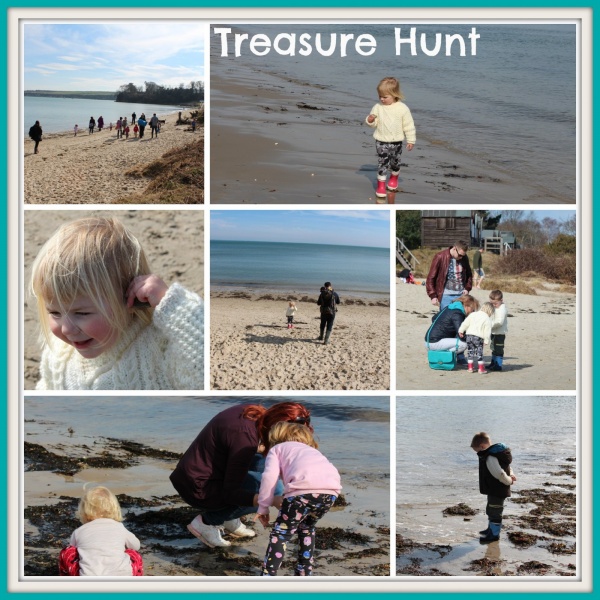 By this time Abbey had turned up with her boyfriend Paul to help out join in.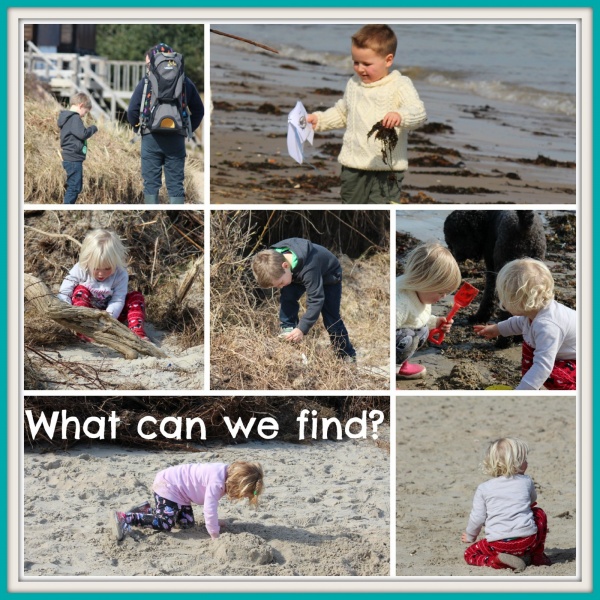 Whilst the kids explored, we got to see just what damage the recent storms had done to the beach and were shocked by how much beach the powerful sea surges had washed away.
We then headed up the beach to the Barbecue area where Dan had set up another treat for the kids – wild cooking! We all washed our hands and watched him show us how to make the bread.  It wasn't just plain bread as he had foraged seaweed, rosemary, herbs and even brought some bacon to add to it!
Kian helped Dan get the fire going and then it was cooking time.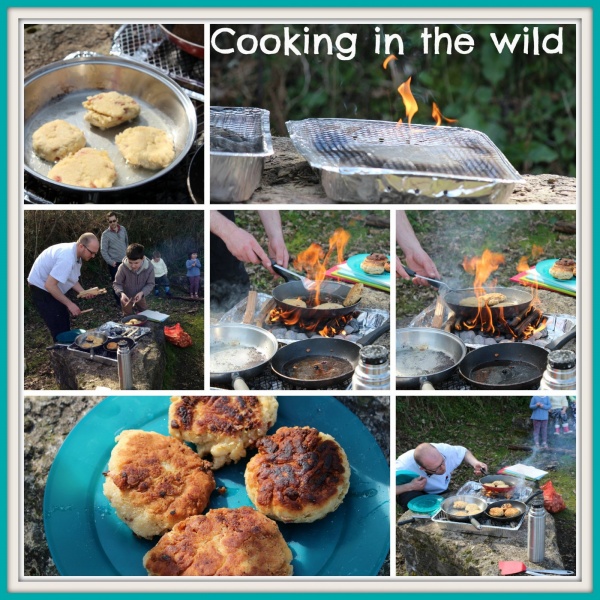 With all the herbs the kids had added I did wonder if they would eat the bread they had made, but I was pleasantly surprised when they all tucked in to their creations.  It was clear they were tasty as none of them wanted to share, although I did manage to get a small bite.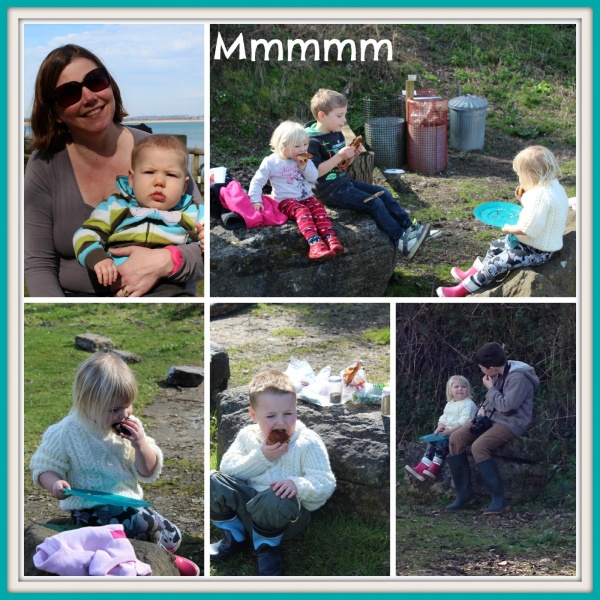 It was then time to break out the marshmallows which the kids demolished in no time.  I was a little miffed I didn't get one!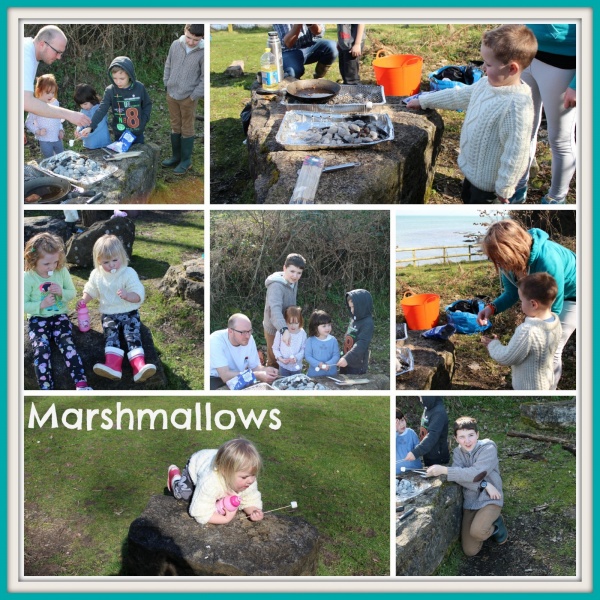 Kian and hubby went off to have a look at Fort Henry and learn more about operation Smash…….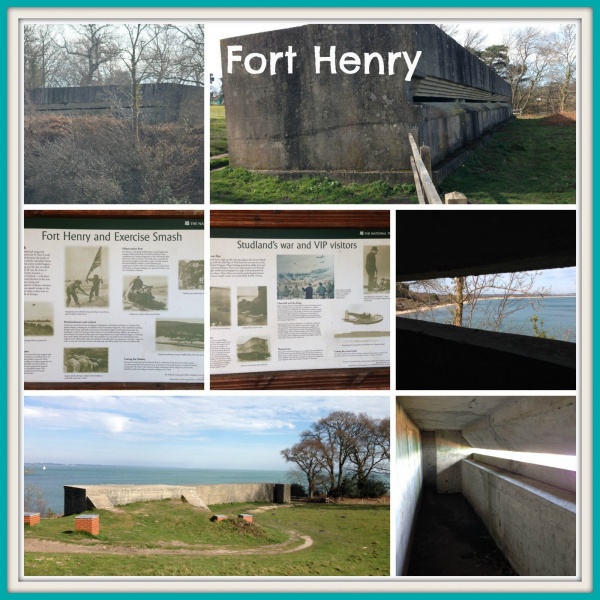 Whilst we stayed behind with the kids and watched them play with the ladybirds whilst we had a chat.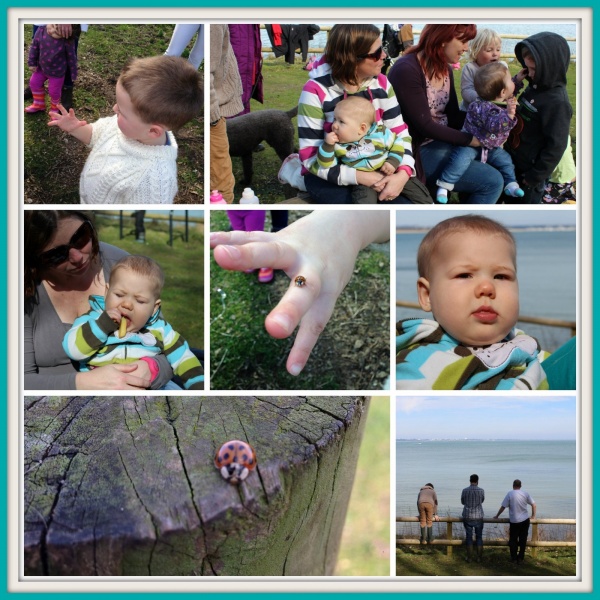 It was a fabulous day out and we cannot wait to do it all again.