The new Next Home and Garden store in Hedge End, Southampton is quite simply stunning!
The purpose-built store, which was designed by Stanton Williams is contemporary, simple and elegant, with feature walls and stone, ceramic and wood floor finishes.
The store has three floors – the lower ground floor, where we accidentally went down to in the lift, is the main storage and delivery area.  The ground floor provides the sales floor areas for childrenswear, womenswear, home department and garden centre.  The first floor sees menswear, further home wear and an all important Costa Coffee so you can relax with a coffee after that all important shopping spree.
Most Next stores are shoe-horned into existing buildings on the high-street or in retail parks so are limited on what they can display.  This is Next, but with bells on!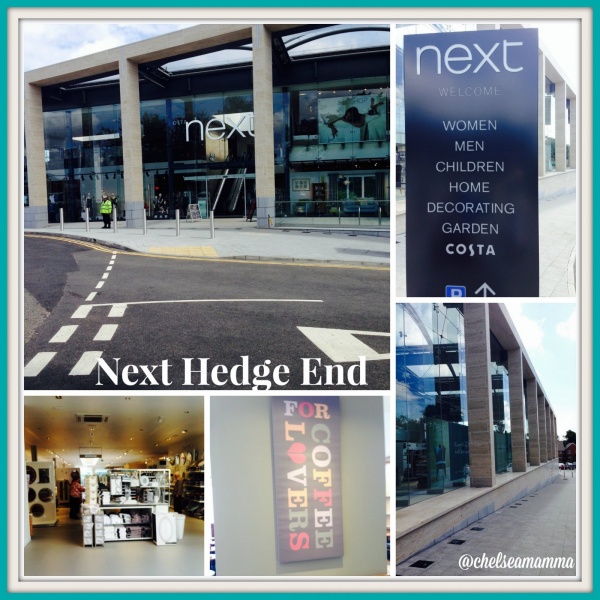 The Garden Centre is one of just five in Next stores around the country and is small but perfectly formed with beautiful flowers, accessories and the most stunning summer-house I have ever seen.  The kids took ownership of it immediately and it has certainly given me some ideas for my own garden which we have been struggling to design.
The Homewear sections are packed full of aspirational design ideas, must have ornaments, pictures and soft furnishings and my want list is now as long as my arm!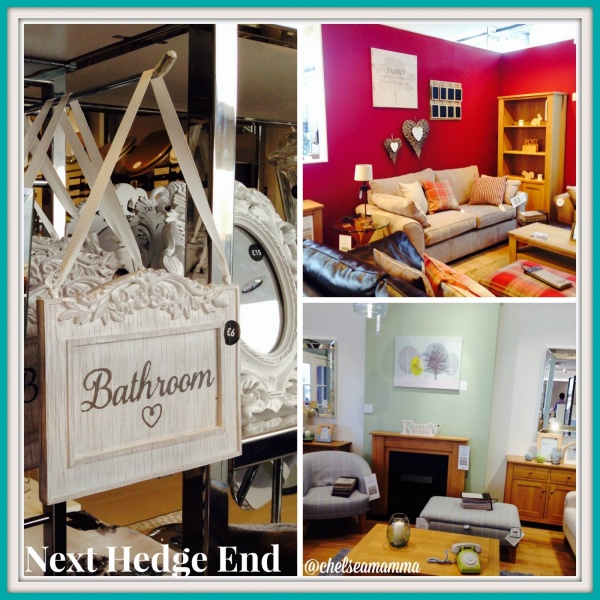 And then there are the clothes.
There is a whole section devoted to shoes and large clothing sections for men, women and children, which are all set out beautifully with plenty of room to push a buggy around, however, in hindsight I would not take the children as they get terribly bored when shopping.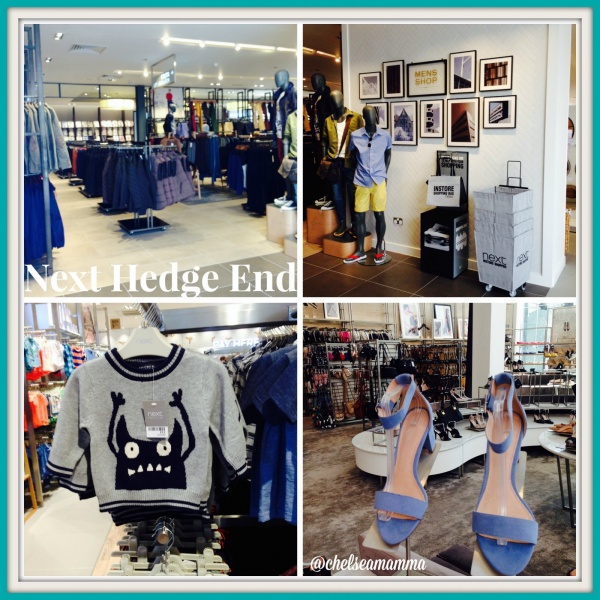 Give the kids to Nanny, pick up a friend and have a girly shopping trip with a relaxing coffee – you won't be disappointed!