This week WWE® brought their unique brand of action packed entertainment to the BIC in Bournemouth and we were there to see it!!
We were lucky enough to be sat ringside in a packed out BIC and the Bournemouth crowd were going wild for their favourite stars even before it all began.
We didn't take Isaac (6) along as we though he was too young, but are now regretting it as he would have loved it.  The whole show is pure pantomime with a bit of combat thrown in.  With dazzling lights, a pumping soundtrack the WWE® Superstars know how to really put on a show.
Wrestling has certainly changed since I was young.  I used to love sitting down on a Saturday afternoon to watch Giant Haystacks and Big Daddy pounding around the ring – these days the stars, which included Fandango, Justin Gabriel, Summer Rae, Dean Ambrose, Goldust, Cesaro are fit, fun and fantastic plus women now get in on the action too, with the stunning WWE® Divas!
The scheduling of the fights is relentless leaving no time for boredom and there was no hanging around between bouts. There was a short interval for a comfort break and then it was back to it.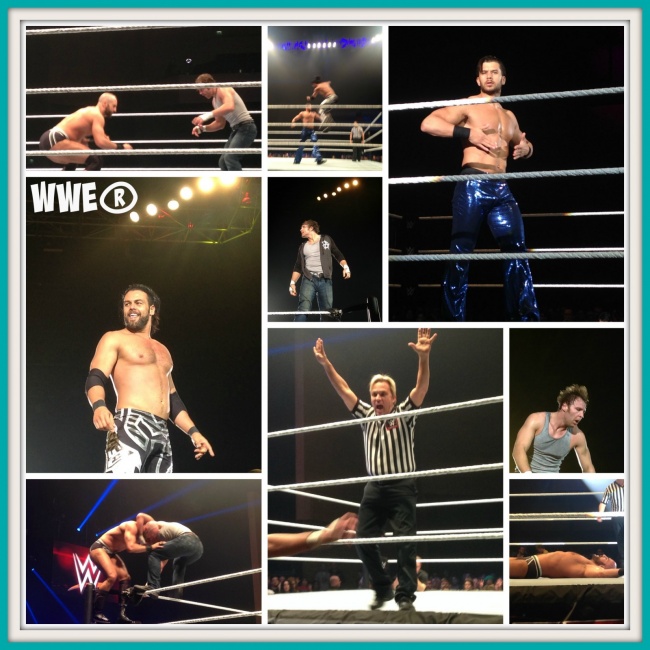 Kian adored the Uso Twins who are a WWE® Tag Team, pictured below in Orange.  They was a lot of noisy chanting going on at this point and he managed to con Daddy out of a T-Shirt of his favourite act.
The main event saw a street fight rules clash between WWE® legend Chris Jericho and the bearded behemoth of Bray Wyatt. The latter attracting plenty of jeers, which then turned to cheers as the portly wrestler was artfully smashed through a trestle table that had found its way into the ring.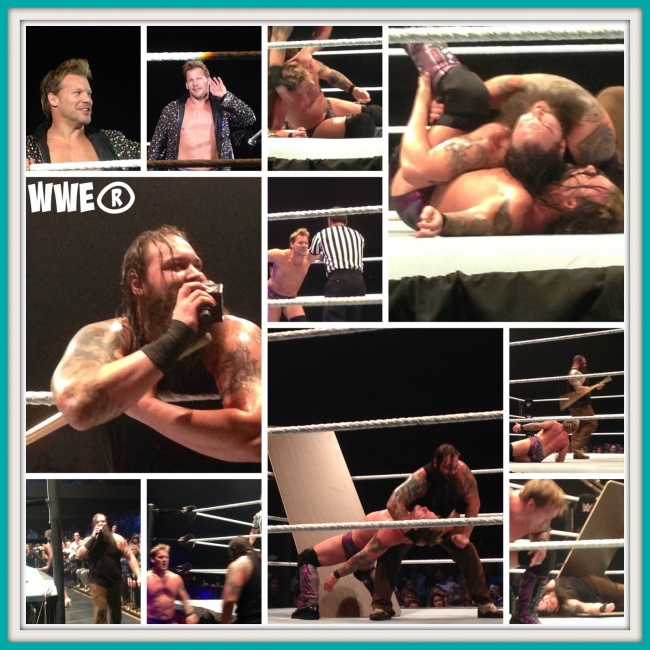 WWE® was great entertainment and we have promised Isaac we will take him to see it next year as he will adore it!!