My kids adore personalised books and reading them their bedtime story where they are the characters make it that little bit more exciting, so when I was invited to review the Big Christmas Rescue I jumped at the chance.
The Big Christmas Rescue is an exciting, personalised tale of Christmas courage which gives children a magical introduction to the work of the RNLI's volunteer lifesavers, whilst funds from the sales of the book help fund the charity's lifesaving service.  Did you know that volunteer lifeboat crews and lifeguards rescued 9,951 people last year?
Living by the sea and near the RNLI headquarters I am only too aware of the great work that they do.  They also bring Father Christmas into Poole Quay to meet his adoring fans too!
The book is set on a wet and windy Christmas Eve when most boys and girls are tucked up in bed. But when Santa crashes his sleigh, who can call for help – and who will go to the rescue? This book puts your child at the heart of an exciting sea rescue.
The A4 book features illustrations by the award-winning Hannah Cumming. Hannah says: 'It was such a pleasure illustrating this book, not least because it's the sort of lovely, heart-warming Christmas story I used to read, but also because it was an opportunity to celebrate the vital work the brave volunteers of the RNLI carry out all year. They are just normal people being heroes; role models for children and adults alike.'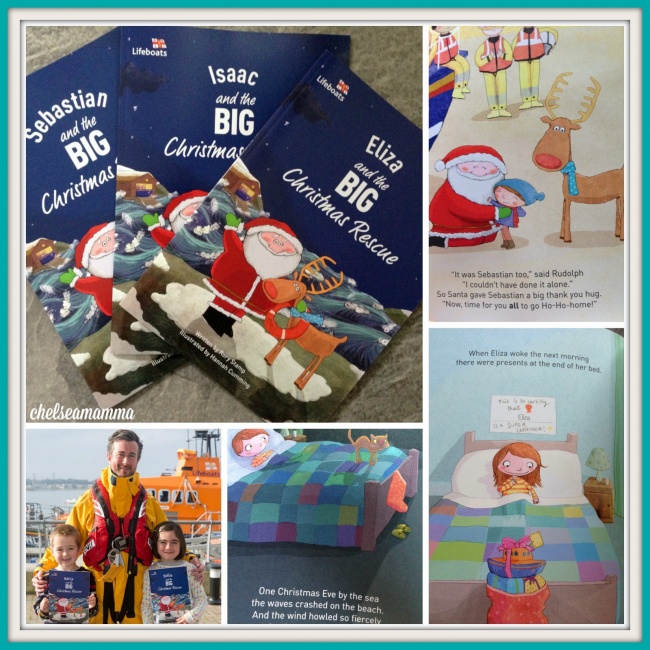 Personalising the book is simple.  Firstly you choose your child's skin tone in a simple drop down box – dark, medium or light and then add their name (up to 15 characters).  Simply add to basket, pay £9.95 and wait for the postman!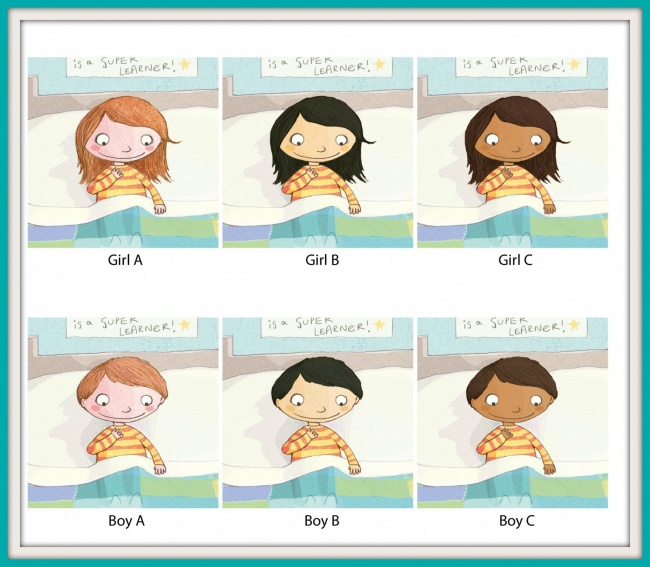 Eliza and Isaac love being the star of the story that sees Santa and Rudolph rescued by them and an RNLI lifeboat crew.  This book makes a lovely pre-Christmas gift or even a stocking filler and you will have a warm glow too knowing you helped raise money for such an important cause as all profits go towards saving lives at sea.