Well another season is hot footing it away and there is a positively autumnal feel to the air now so it is time to start thinking about some warmer clothing.
Now the kids are at school I am planning on blitzing their wardrobes. Isaac has had a growth spurt over the summer holidays which is very visible in some of his trousers and Eliza's mass of summer dresses need to be replaced by some warmer clothing.
I always used to sell clothing on eBay but have found in recent months that people rarely buy clothing on there anymore and things either don't sell or go for 99p which ends up causing me a lot of hassle for no return as by the time I have wrapped the parcel, lugged it to the post office and paid for fuel and parking it just isn't worth it.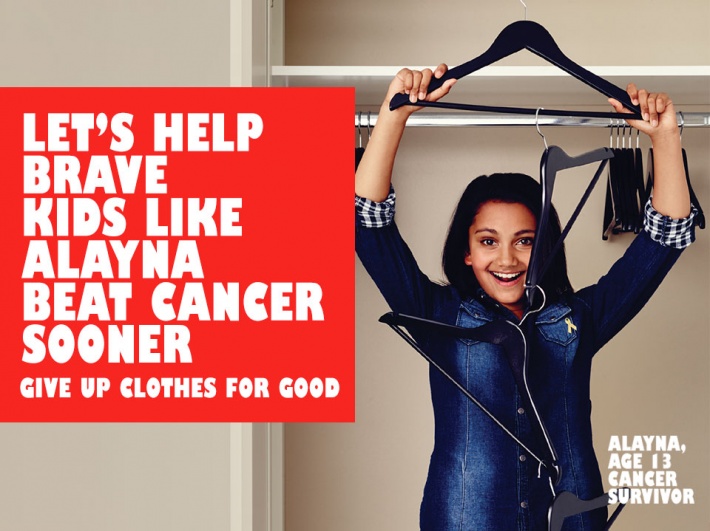 This year I am going to donate the clothing to charity by participating in the TKMaxx Give Up Clothes for Good campaign, which raises money for Cancer Research UK Kids and Teens. This campaign involves people bagging up their old clothes, homeware and accessories and taking them to their local TK Maxx store. Every bag donated can help raise up to £30 for Cancer Research UK Kids and Teens to help save lives – if every UK household donated a bag of clothes, they could save 25m bags from landfill and raise £740m to help beat childhood cancer. 
For over a decade TK Maxx has been the official corporate sponsor for Cancer Research UK Kids and Teens and they have helped to raise a staggering £19.7 million of vital funds. 
After you have donated all those old clothes, you could even treat yourself to some new ones whilst you are there too!
Find your nearest TKMaxx store here.