We are huge fans of Bigjigs toys and were over the moon to be selected as Play Patrol agents earlier this year.
For our first assignment we were sent the Bigjigs Lorry Transporter to review.
Sebastian loves cars and now he can pretend that he is delivering new cars to the showroom, to their new owners, or to the train as the cars fit perfectly on his railway set.
The wooden lorry and cars are the perfect size for little hands and the trailer has little grooves on it to stop the cars from rolling off.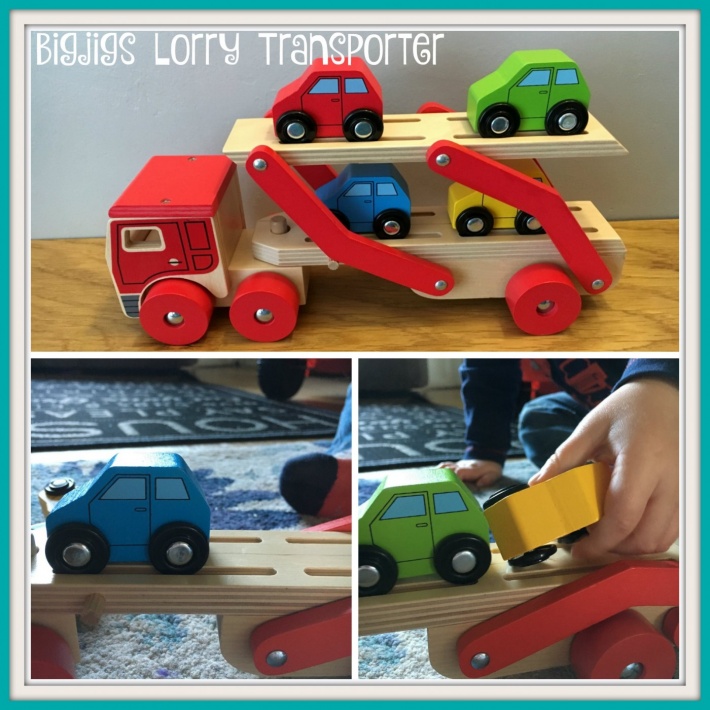 The lorry is red and the cars come in the four primary colours with cute door and window detailing. The top ramp can be easily lowered by pulling it backwards so you can load the cars on and off.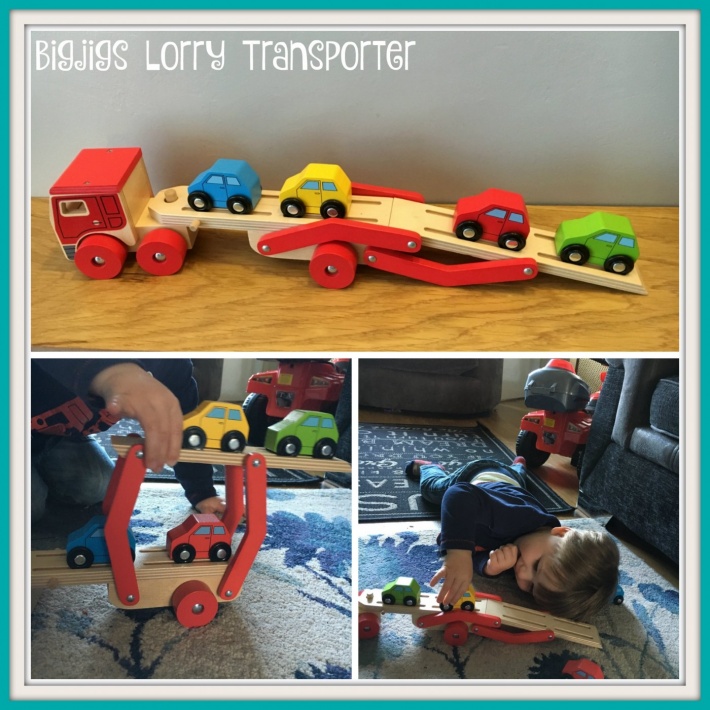 The Bigjigs Lorry Transporter has given Sebastian hours of fun, he loves to roll the cars on and off and experiment with how many he can fit on one level.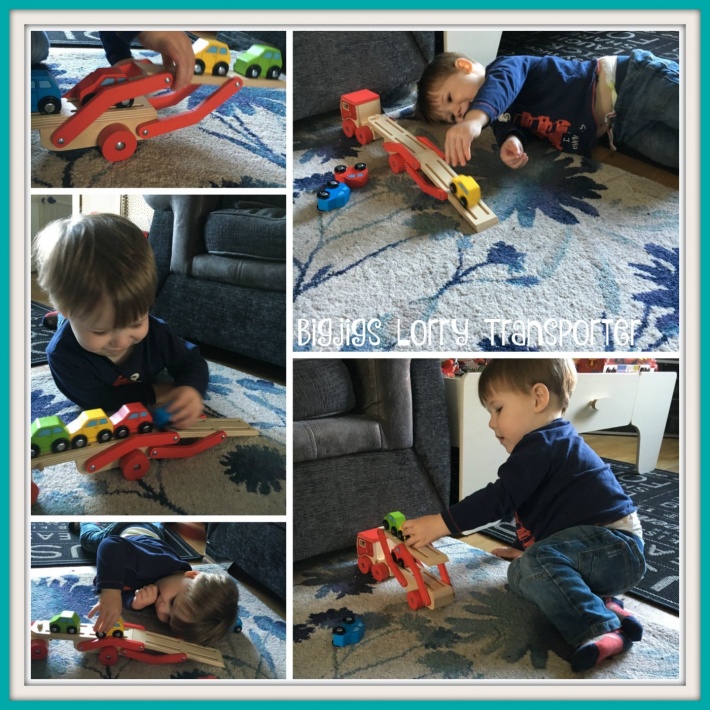 The Lorry Transporter covers several areas of learning including colours, numeracy, cause and effect and fine motor skills so you know that your child is learning as they play.