After three weeks of the lurgy going through everyone in the house finally everyone was back to school, so I took advantage of the sunny weather and decided to take Sebastian out for a walk.
I gave him a choice of where he wanted to go and he decided that he wanted to feed the ducks. The best spot locally for feeding ducks is Christchurch so we jumped in the car and headed over with our bread.
On the drive over we drove over the Avon Causeway and although we had some dreadful weather the day before I wasn't expecting the river to have burst its banks. I was a little concerned our walk may be jeopardized but continued on.
Thankfully when we arrived we found the river swollen to bursting, but it had not quite broken its banks so our walk would be ok.
There was a problem though – not a duck to be seen!
We carried on our walk in the hope we would happen across some eventually, but Sebastian was quite happy picking up sticks and throwing them into the river, watching as they floated downstream. We also saw lots of birds including Robins and Blue Tits who were busily singing away as they built their nests.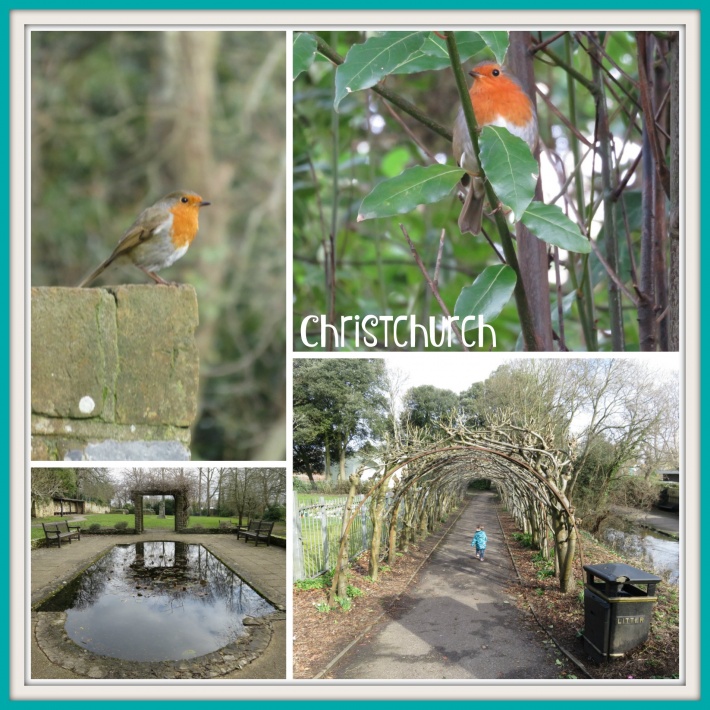 Finally we found some ducks, although not on the scale we normally see, with just one or two dotted around. I am not sure if the water levels have made them find shelter of whether they are nesting already as I only saw one female.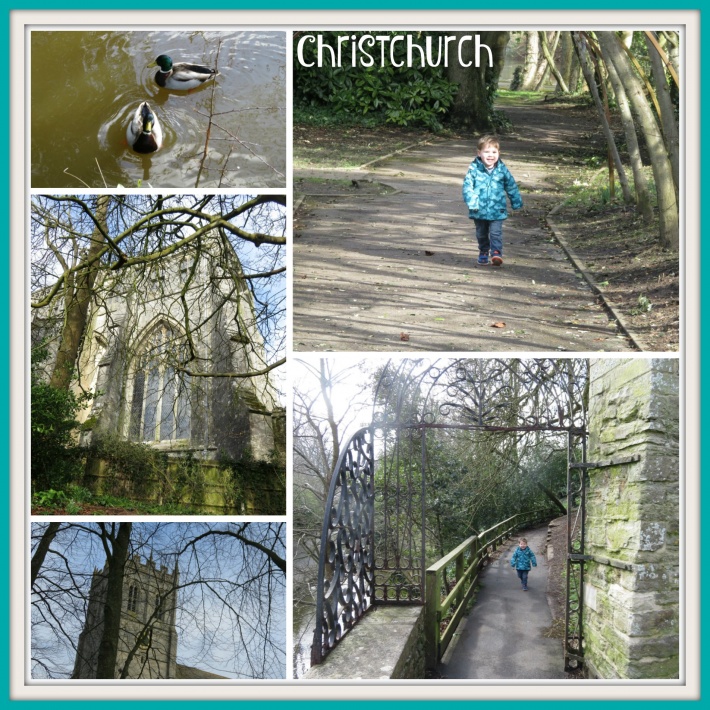 It may not have been a completely successful duck feeding adventure, but we had a wonderful time running up and down the paths and spent ages watching the birds before heading around the corner to surprise Daddy at work.