This weekend we were invited to an exciting preview of the new Lost Kingdom at Paultons Park, a new £9m attraction which transports families back millions of years to when dinosaurs roamed the world!
The Lost Kingdom is set within four acres of Jurassic landscape, inspired by the era of fierce velociraptors, flying pterodactyls, giant triceratops and the mighty tyrannosaurus rex and we were amazed by what we saw. The dinosaur walk of old has been brought right up to date with lifelike animatronic dinosaurs and some brilliant new rides as well as a couple of revamped old favourites.
Our first experience of the Lost Kingdom was the Dinosaur Encounter where we came face to face with the Park's very own, but fortunately quite friendly, captive T-Rex.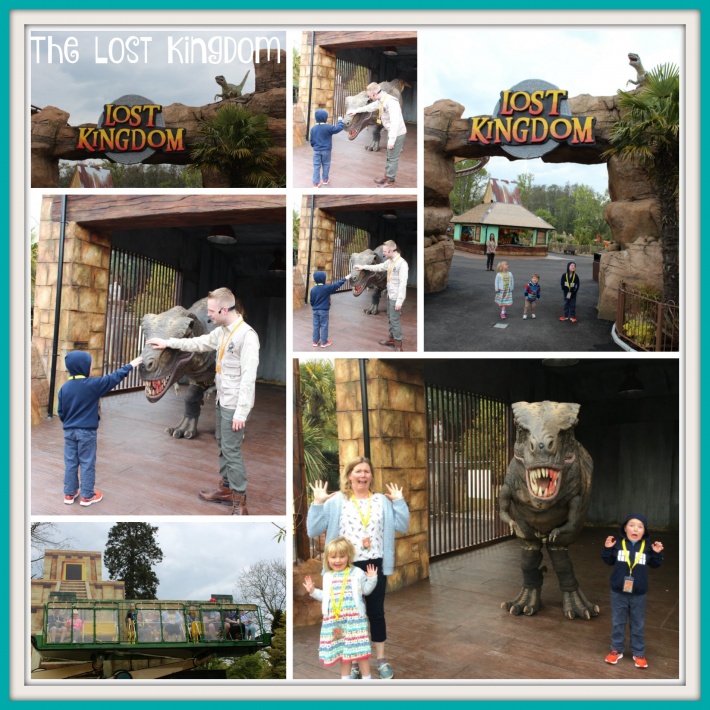 The Lost Kingdom has some fantastic new Jurassic-themed family rides including Boulder-Dash, Temple Heights and Dino-Chase; a dinosaur adventure play park, Little Explorers, and The Dinosaur Tour Co – a 4×4 Jurassic Jeep expedition, where you get to discover dinosaurs of all shapes and sizes along with a few surprises along the way and get to earn a Park Ranger License.
Isaac, Eliza and Sebastian loved the Dinosaur Tour Co. although Sebby was a little scared when we went in a dimly lit tunnel and was met with a rather scary looking dinosaur who squirted him with water. Boulder Dash was lots of fun and had us spinning really fast in circles, Temple Heights was a really gentle flying carpet style ride and the adventure play park was lots of fun and the kids got to meet a baby Velociraptor in the shade of a large sand pit.
Paultons Park is home of Peppa Pig World and therefore an instant hit for toddlers but with the addition of the Lost Kingdom there is now something more daring for older children to enjoy with the launch of not one, but two new rollercoasters: Flight of the Pterosaur and Velociraptor.
The Flight of the Pterosaur is a 395m suspended dinosaur coaster, which takes family adventurers swooping high and low around the prehistoric landscape with speeds of up to 35mph. Although Isaac and Eliza were both tall enough for this ride they were not brave enough to try it, leaving me to put it to the test. I have to say it was brilliant, you were held in at the waist which means your upper body is free. Having nothing to hold on to is exhilarating as you soar above the park.
Again I was on my own to take on Velociraptor. This breath-taking 200m dinosaur family coaster drops you from 20m in the air and sweeps around tight bends with speeds of up to 40 mph and then sends you back around the track backwards. I have to say sitting at the back of the coaster sent me to its highest point and it is a lot higher than it looks but was great fun.
The old caterpillar rollercoaster has been given a make-over to become Dino-Chase and I was impressed that Eliza braved it with Nanny, I think I may convert her into a rollercoaster lover very soon. The real highlight of the Lost Kingdom is the realistic animatronic dinosaurs that are scattered through the park, along with life-like sounds.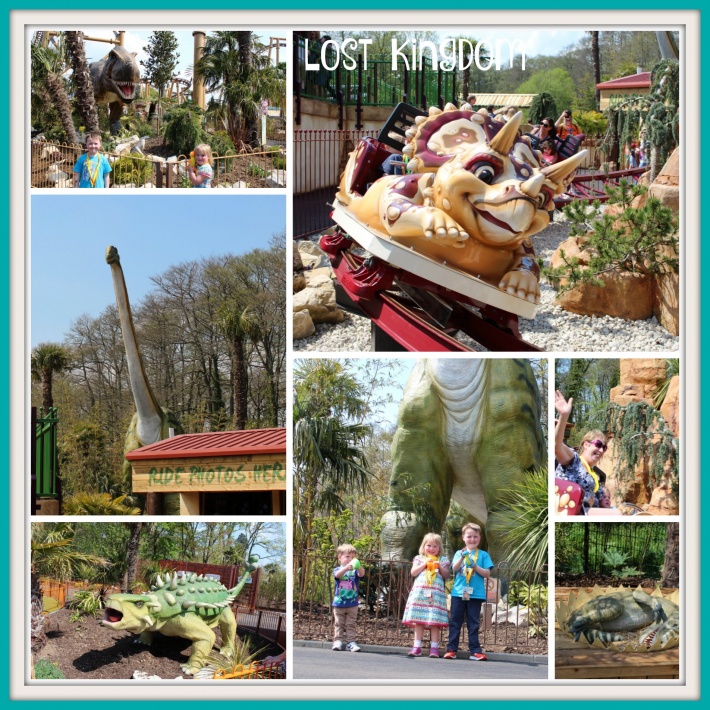 Of course no visit to Paultons Park would be without visiting Peppa Pig World for Sebastian, who is finally tall enough to ride on George's Dinosaur Ride (it has been a long time coming) and we spent a couple of hours enjoying the delights of Peppa Pig and her friends.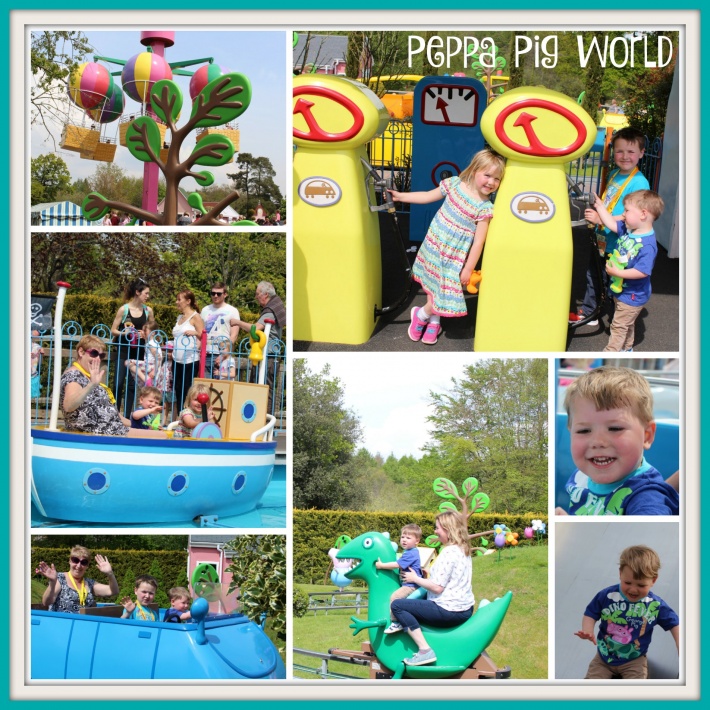 The Lost Kingdom is a fantastic new addition to Paultons Park and now makes it appeal to families with older children too as along with Magma, The Edge, Wave Runner, Sky Swinger, Log Flume and Cobra, there now enough to keep them occupied all day too.
Disclaimer: We were provided with a family ticket for Paultons Park for the purpose of an honest review.