Now the kids have broken up from school I am busy looking for things to keep them occupied during the school holiday's and what is better than a huge inflatable Woodland Waterpark overlooking Corfe Castle.
We were invited to try out Dorset Waterpark which is situated in Corfe, Dorset with stunning views of Corfe Castle which overlooks the park.
The course includes giant 70ft inflatable to run around, balance beams, towers to jump off, slides, a trampoline, gladiator rings, hurdles, rollers, monkey bars, bridges, balance beams and loads more.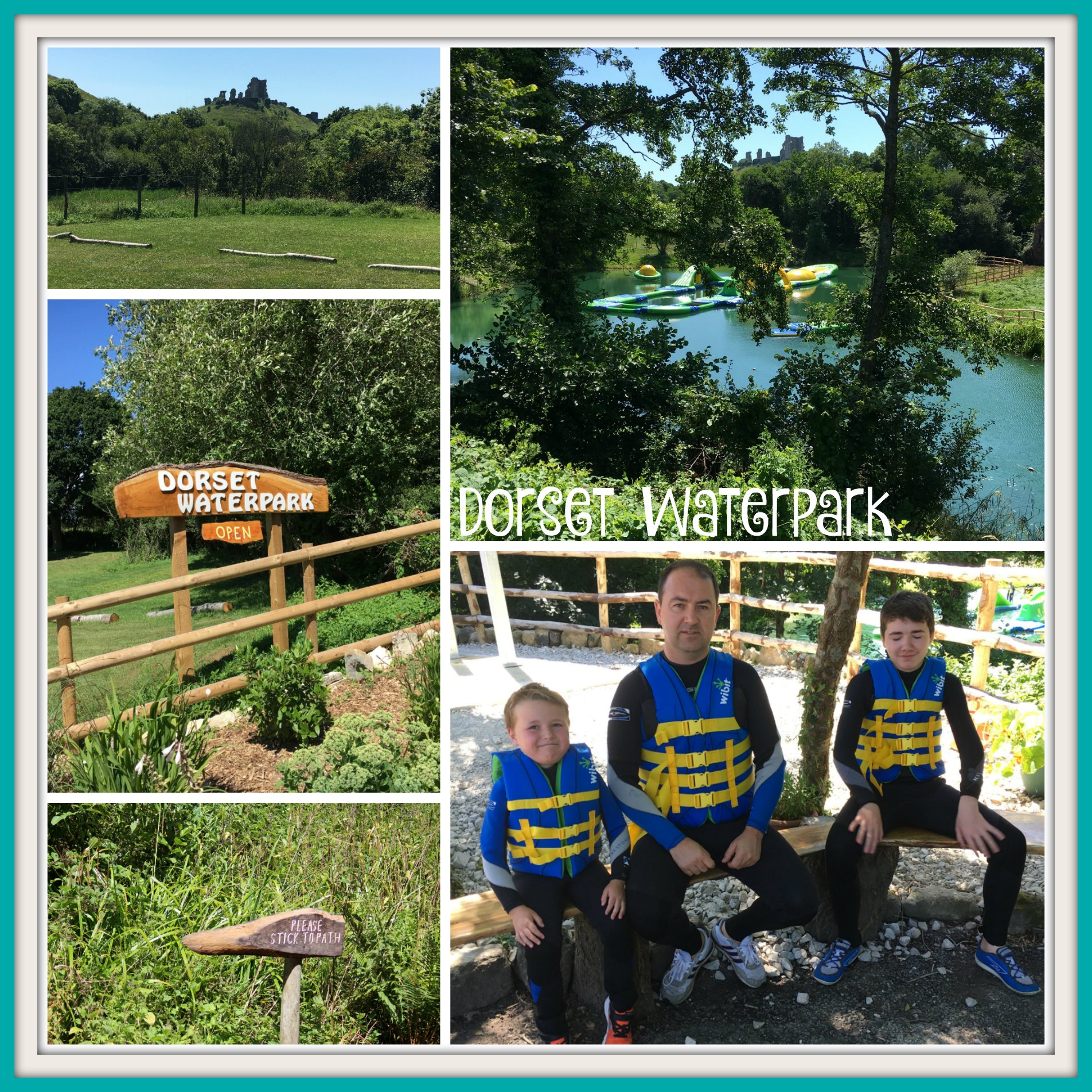 Participants must be aged 6+, over 110cm in height and able to swim a minimum of 50m, much to Eliza's disappointment as she was desperate to join in the fun. You also need to bring swimwear and old trainers or wetsuit boots to wear in the water. You do not have to wear a wetsuit, but the Woodland Lake is quite chilly, even on a warm day so I would advise it. You can bring your own or hire one on the day for £5.
After you have got changed in their changing rooms, you are given a full safety briefing are assigned a lifeguard before heading down to the Castle Lake where you start your adventure. We had Joe who was very encouraging and lots of fun.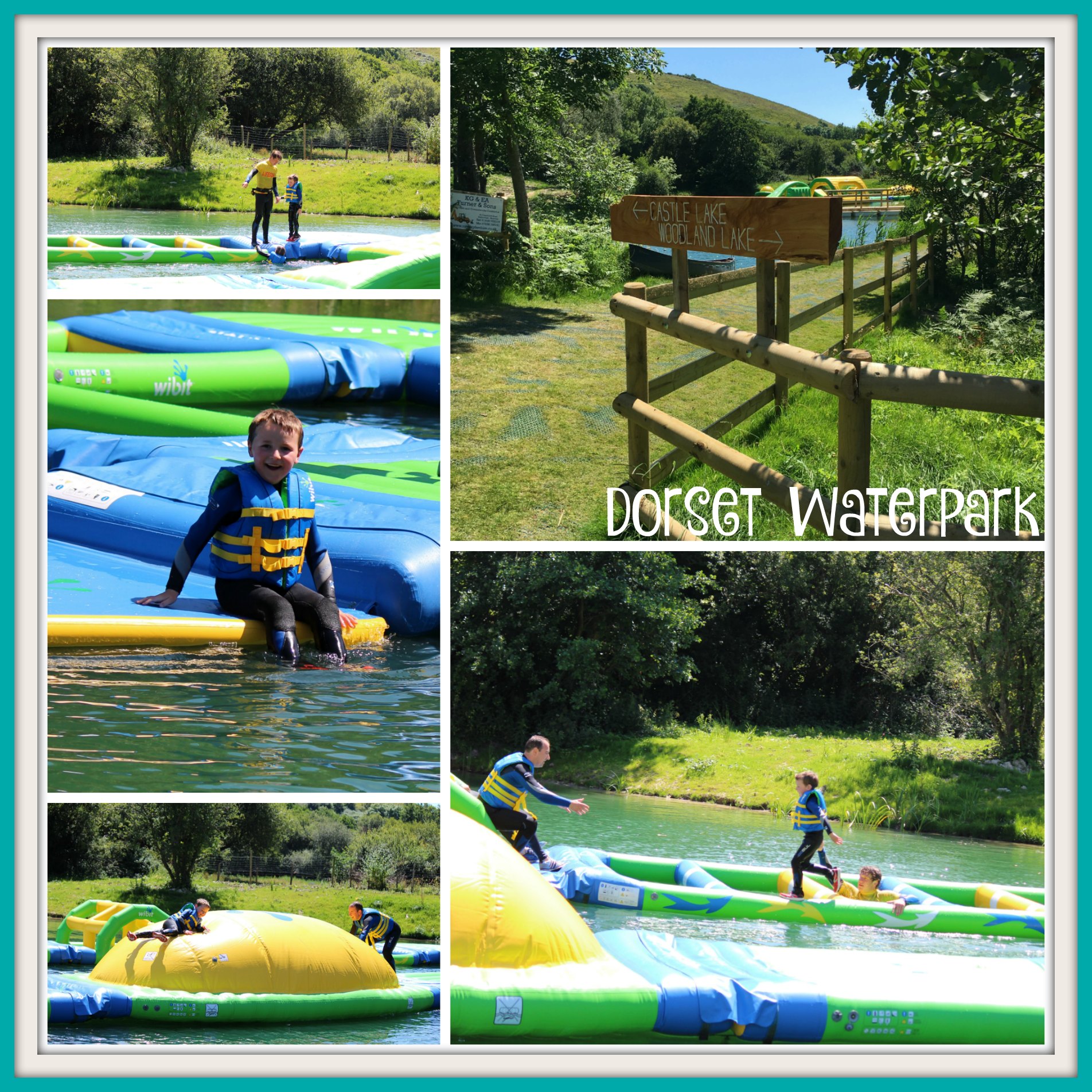 The water in the Castle Lake was 24°C and the weather was perfect for our visit and after a wobbly first half-run / half-walk around the inflatable course, they were soon zooming around it and leaping off without a care in the world.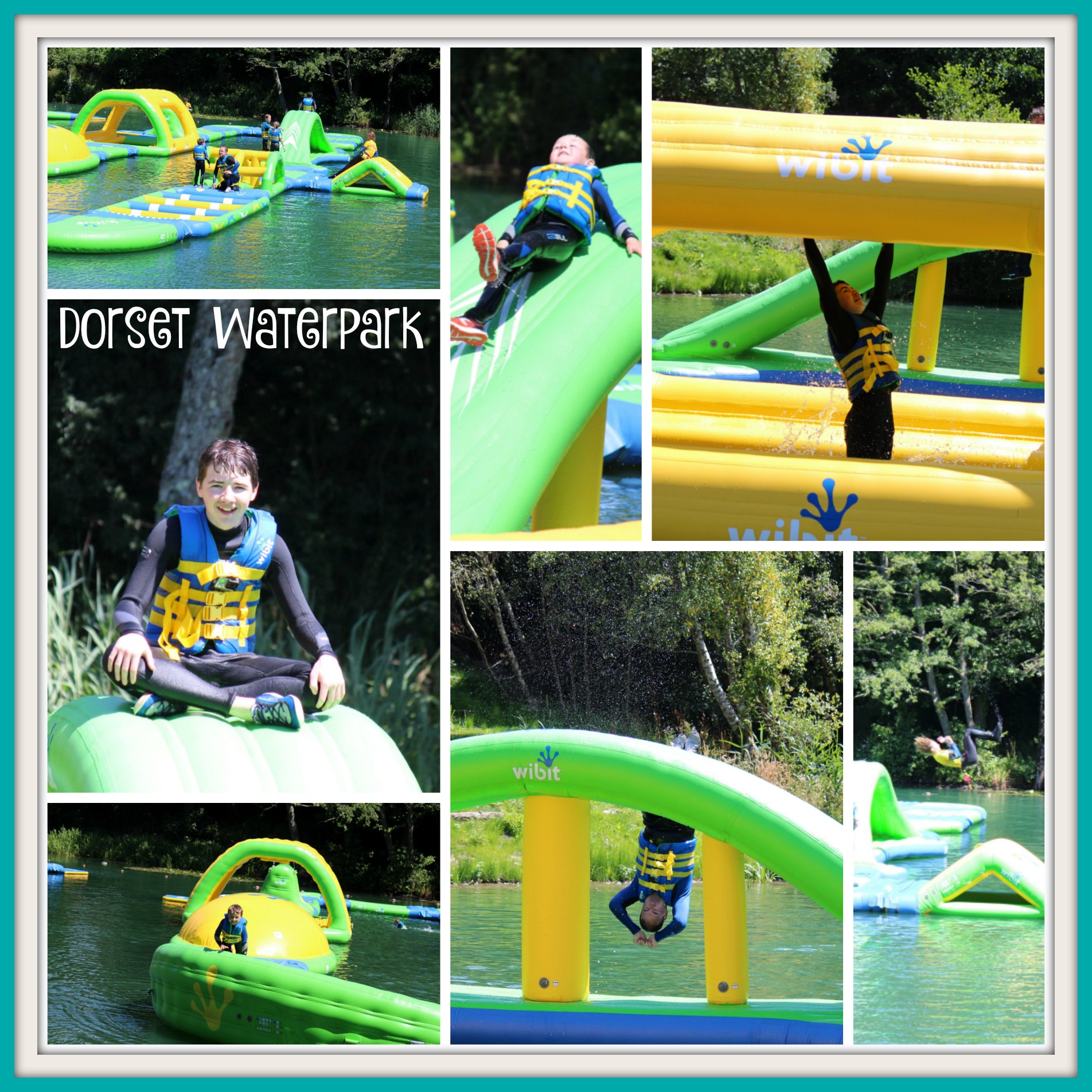 Joe and Kyle, a second lifeguard that joined us with a couple of new visitors to the course, were soon teaching Hubby and Kian how to do somersaults into the water.
You get half an hour in the Castle Lake before moving to the Woodland Lake for a further half an hour of fun. This lake is more shaded and noticeably cooler, but not too cold. This lake has more individual obstacles including a floating trampoline, death slide, lily pad for a rest, a commando rope climb, gladiator rings and a slackline to attempt over the water.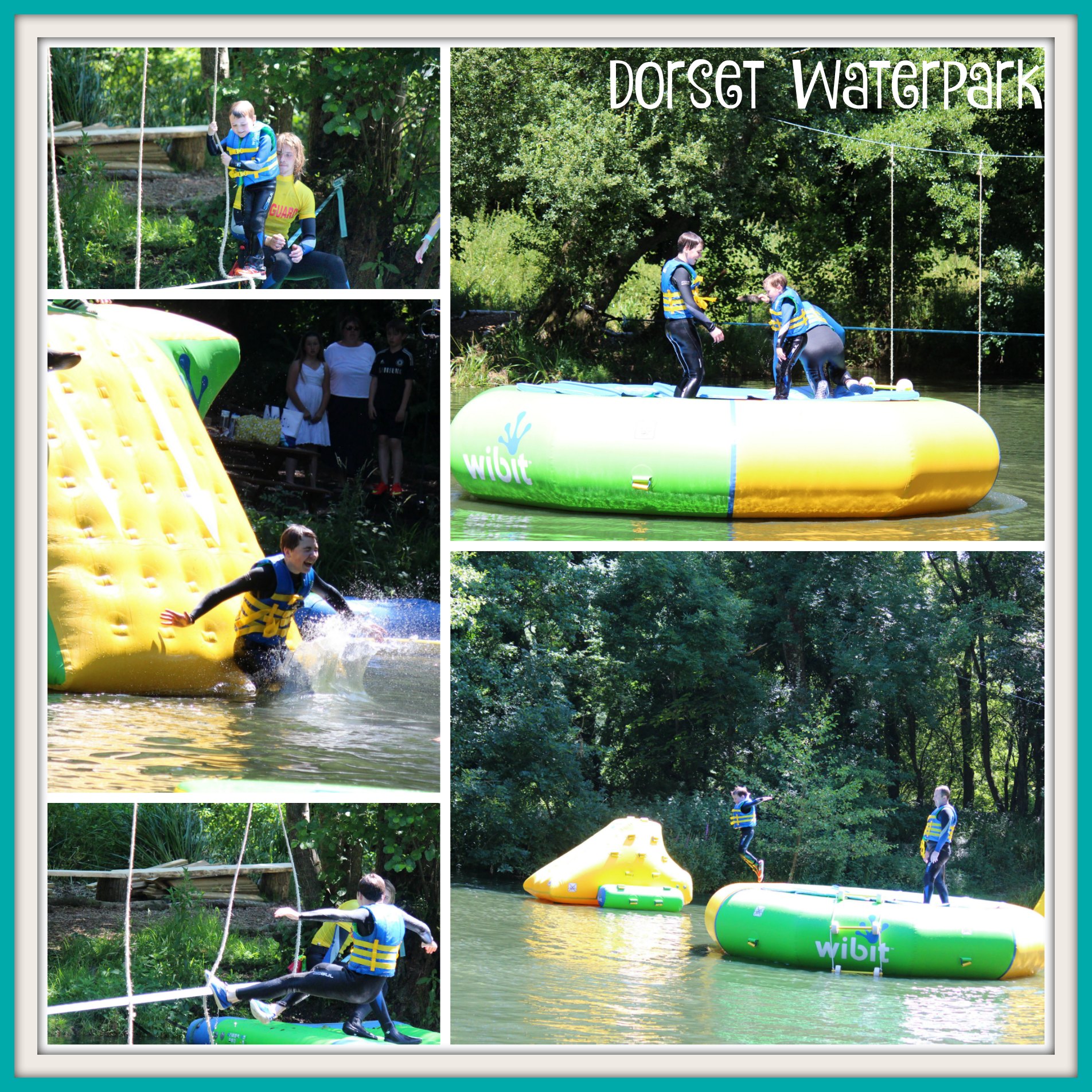 There is much more swimming required on this lake as the obstacles are spaced apart and Isaac did need some help clambering onboard, especially on the trampoline, but Joe was on hand to help.
The waterpark is a very physical course and the boys were all shattered by the end of their session but they loved it. Sadly for me I was manning the younger kids on the side but we are certainly going to go back again so I can give it a try too.
Dorset Waterpark costs £12.50 per person for an hour of fun.