What an amazing two weeks we have had!
It was so busy that I didn't have a single chance to pick up my laptop and it was really lovely to have a break. I did however, take oodles of pictures and deciding which ones to share is a real challenge.
Week 33 began with a visit to the New Forest Fairy Festival in Burley. Eliza and Sebastian had a great time spotting fairies, learning circus skills, visiting stands and watching the performers. Sebastian was drawn to a huge drum and enjoyed beating it along to the music.
We headed back into the New Forest on Monday for a spot of Minnow fishing at Linford Bottom. The stream was quite dried out in places but we managed to catch a few minnows and see some magnificent dragon and damsel flies.
On Tuesday we met up with Sebby's godfather and his son for lunch at Urban Reef on Boscombe seafront before a challenging game of Crazy Golf which I lost! Hubby was gloating after a hole in one in this pic!
The Wednesday was a quiet day at home packing before heading out to the New Forest to collect Isaac from his Cub Camp. It was a nightmare drive as we got stuck in holiday traffic and a normal half an hour drive took over two hours! We literally got home, unpacked and re-packed his case and flew out the door, heading for the Holiday Express Inn in Crawley as our flight to Barcelona was at 7am the next morning.
On Thursday we were all up bright and early, ready for our flight. I have to admit that checking-in was a complete nightmare and we were relieved when we finally boarded the plane. The flight was really short and we were even more excited when we spotted our cruise ship, the Carnival Vista, from the air as we came in to land.
Once onboard and settled into our rooms, we got to meet up with fellow bloggers Mummy Constant, Tired Mummy of Two, JuggleMum and Hijacked By Twins for cocktails and start as we meant to go on!
The Carnival Vista was amazing, better than I ever imagined and there was so much to do for all the family. The first day onboard was a day at sea and we took advantage of this by exploring everything the ship had to offer which included a water park, high ropes and the Sky Track which is like a giant bike in the sky!
On Saturday, we docked at our first port – Messina, Scicily. It was also Kian's 16th birthday so he opened his presents onboard and then we headed onshore to do some exploring.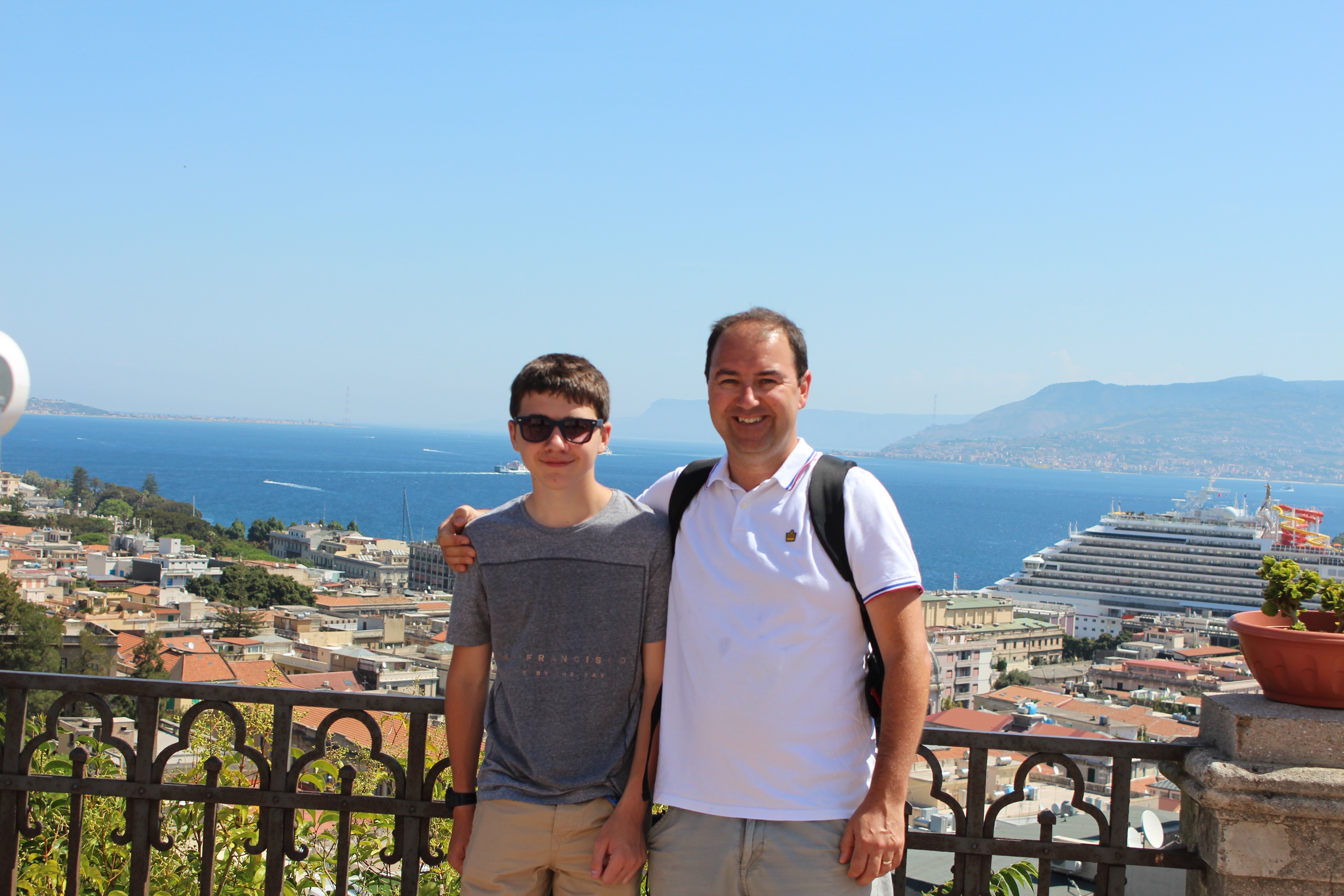 In the evening we had the most amazing oriental meal at Ji Ji onboard the Vista and they presented Kian with a birthday cake to top off an amazing day.
On Sunday we docked at Naples and headed out to visit Pompeii. It was a really interesting tour, although was very hot and the kids did struggle a bit, but they did very well and we were even complimented on their behaviour. I think they were relieved when we got back to the ship and they could cool off in the pool.
On Monday we docked in Civitavecchia, which is the nearest port to Rome. We dropped the kids off to kids club as the day involved a long coach journey and around 10 hours on our feet and I knew they wouldn't make it. We got to visit the Colosseum, Roman Forum, Trevi Fountain and Spanish Steps which were all stunning but ran out of time for the Pantheon and Vatican.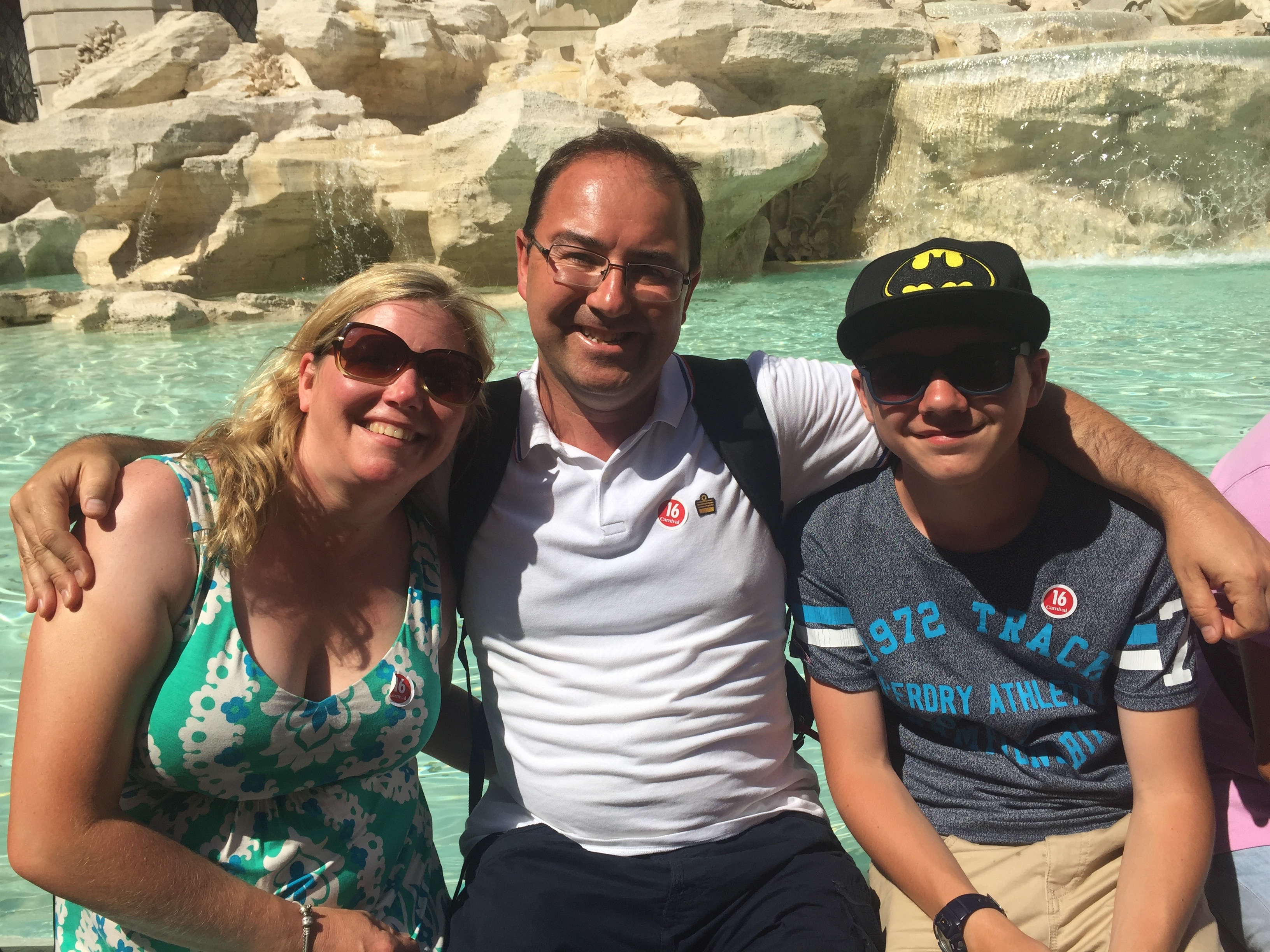 On Tuesday we docked in Livorno which is a short drive to Pisa. We enjoyed a Trolley tour of the very pretty town before getting to explore Miracle Square and take those all important silly photo's of us trying to hold the tower up!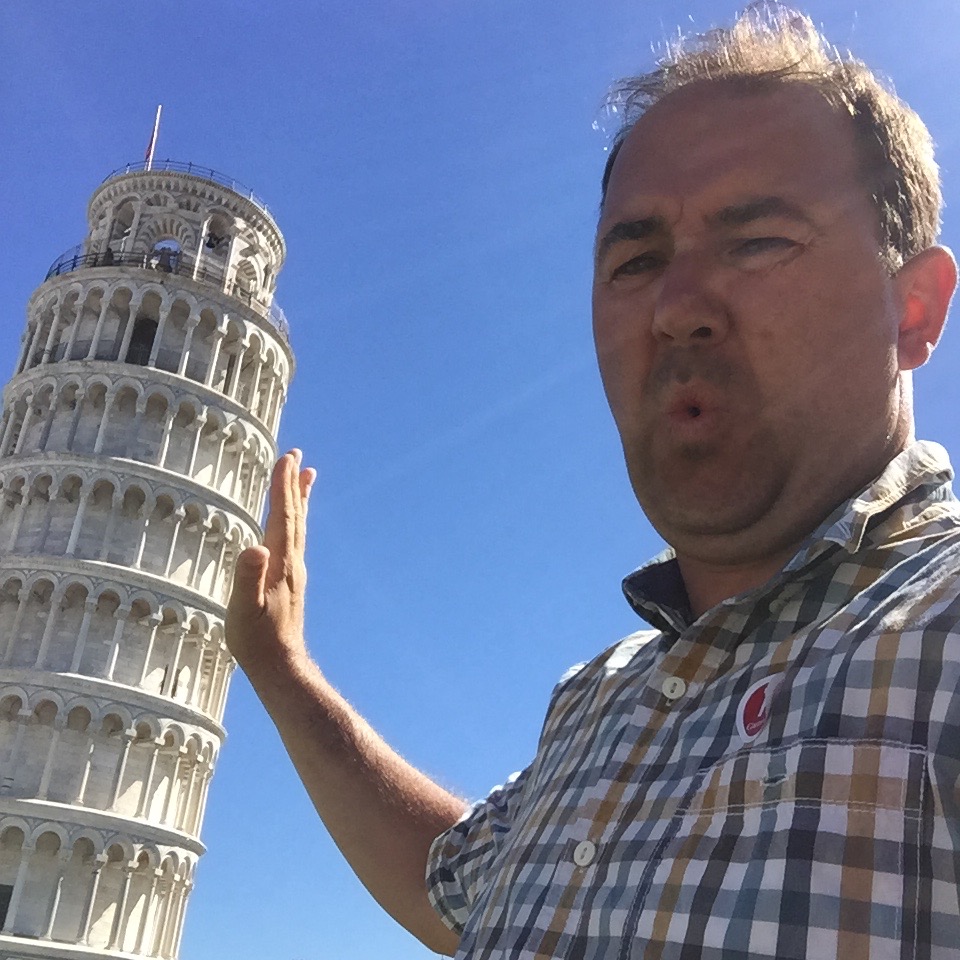 On Wednesday we docked in Marseilles and made the decision to stay onboard and have a day with the kids. Isaac, Eliza and Sebastian took part in the Seuss-a-palooza parade around the ship which finished with the entertainment director Matt reading the Cat in the Hat, with unsuspecting audience members as the actors and Hubby and Kian treated themselves to a show at the Thrill Theatre (a 4D theatre) afterwards.
Thursday was the day we had all been looking forward to with the Green Eggs and Ham breakfast. The restaurant was all set up in Cat in the Hat colours and the food was amazing, with red and white pancakes, french toast covered in sweets and those all important green eggs (scrambled egg with green food colouring) and ham. Laura brought some Thing t-shirts from the States and as her girls didn't want to wear them, we did instead!
Sadly we had to head home on Friday, but we had the most amazing holiday and have seen places and things I have always dreamed of seeing. Checking in to Barcelona airport went smoothly and we literally flew over home as we came back to the UK which was an amazing sight!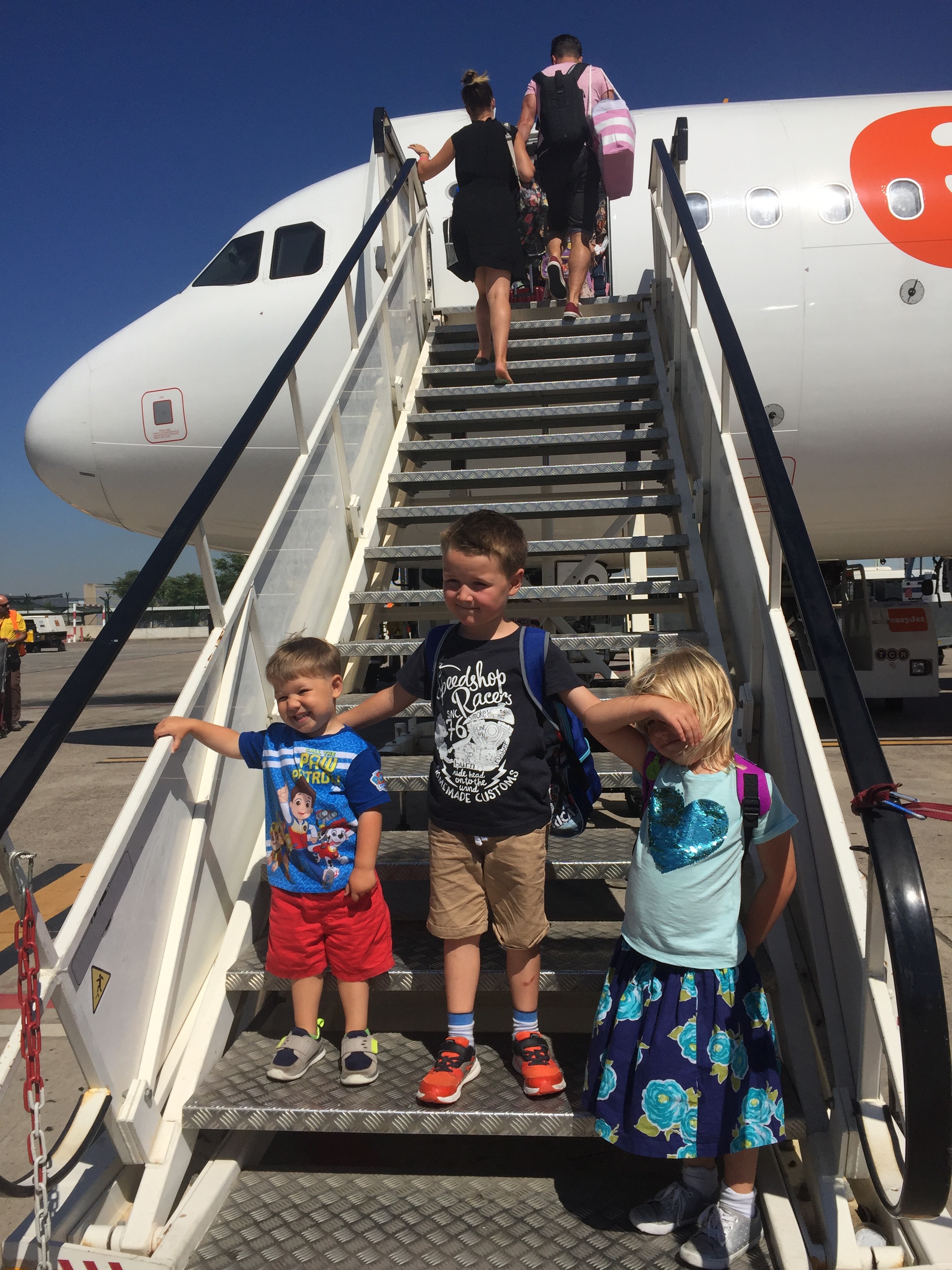 There was no rest for the wicked on Saturday as we headed to Carfest for the weekend.
I think the kids will be going back to school on Thursday for a rest!