Do you remember Betty Spaghetty?
It was a toy that was much-loved when Abbey was Eliza's age and has now returned to UK stores with a fresh new look for a new generation of girls to enjoy.
Betty was one of the must-have toys of the 90s, with interchangeable body parts and trademark spaghetti-inspired hair and has now been revived with new outfits and cool accessories, proving that she will never go out of style.
We were sent the Triple Doll pack to review, the ultimate mix 'n' match pack, which includes three Betty dolls, five different hairstyles, three stands and 28 assorted accessories for endless fashion combinations (RRP: £29.99).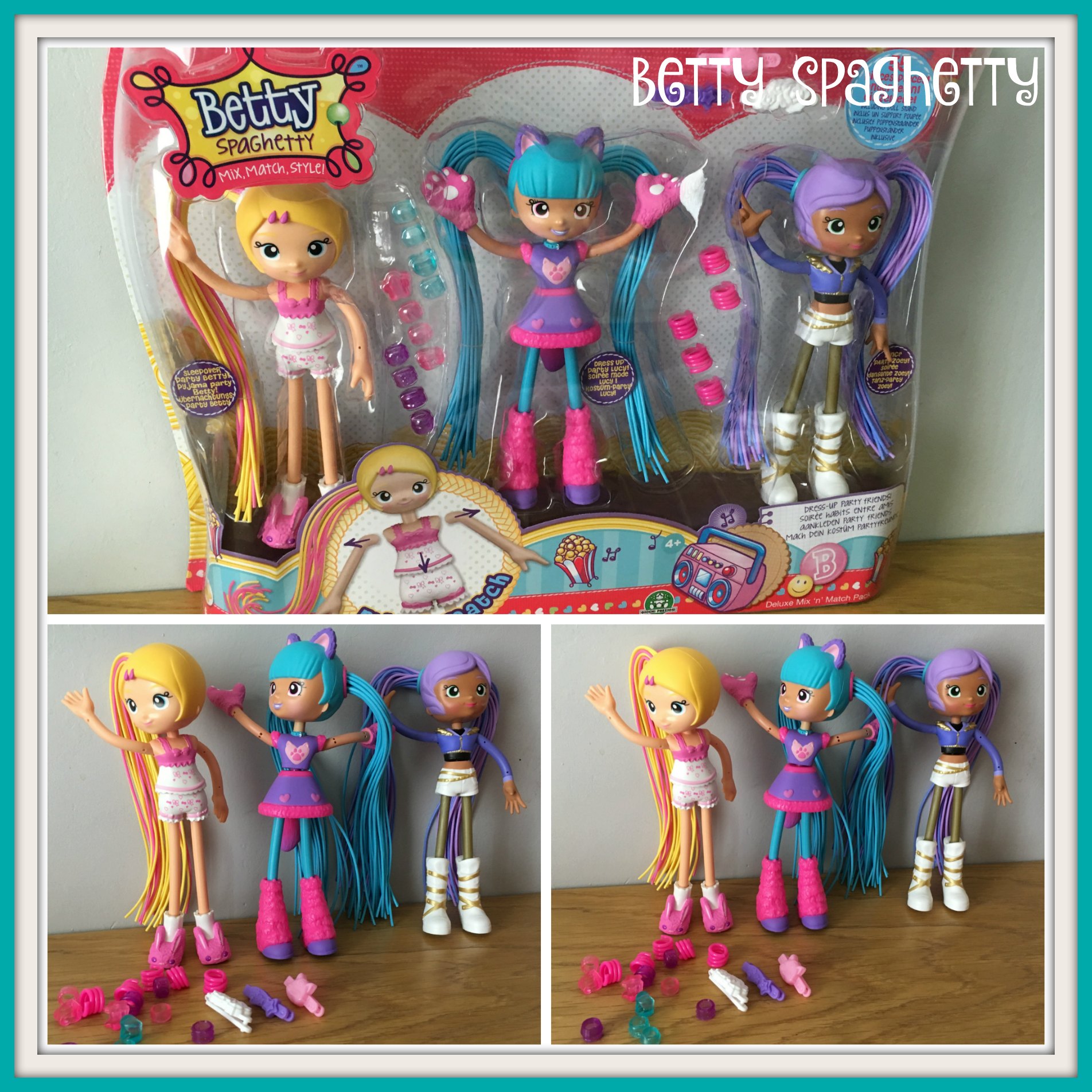 These dolls are a real hit with Eliza and because of their size are perfect for popping in her backpack to keep her amused on long journey's or to a friend's house.
She loves being able to mix and match their outfits and hair and the accessories that come with the set are perfect for improving her fine motor skills as she attaches them to the dolls hair. She also loves to act out stories with the dolls and will sit for hours playing with them.
If the triple back doesn't suit your pocket, Betty Spaghetty also comes in a Single Doll Pack. RRP: £12.99. The Single Doll Pack comes with an extra costume, a stand for the doll and over 10 accessories, with six dolls to collect.
There is also the Fashion Swap Pack. RRP: £19.99 with two extra costumes, three extra hairstyles, two pairs of shoes etc, there are over 300 combinations to try!