During our recent visit to Scotland, Hubby and I both agreed that one of our must-visit places just had to be Edinburgh and at the top of our list was Edinburgh Castle.
The castle is in the middle of the city, on top of an extinct volcano, 135 metres above sea level and offers a panoramic view over Edinburgh.
Researching prices I decided to buy an Explorer Pass which is a flexible, convenient and cost-effective way to experience 77 of Scotland's great historic attractions. In fact it cost me just £48 for a five-day family pass which was £5 cheaper than paying to get into Edinburgh Castle itself.
We parked at the base of Edinburgh Castle which cost an eye-watering £25 for the day and is something I wish I had researched better, but it also meant less walk for little legs up a fairly steep hill, followed by steps.
Having an Explorer pass also meant that we skipped the queue of people waiting to purchase tickets, so we got inside almost straight away and were greeted with fantastic views from the battlements over the New Town to the Firth of Forth.
At the far end of Mills Mount Battery is the famous One O'Clock Gun. Crowds gather from around 12.30 to watch the gleaming field gun fire an ear-splitting time signal at exactly 1pm (every day except Sundays, Christmas Day and Good Friday). Despite knowing it was coming I still jumped out my skin, but it is well worth waiting around for and the kids loved it.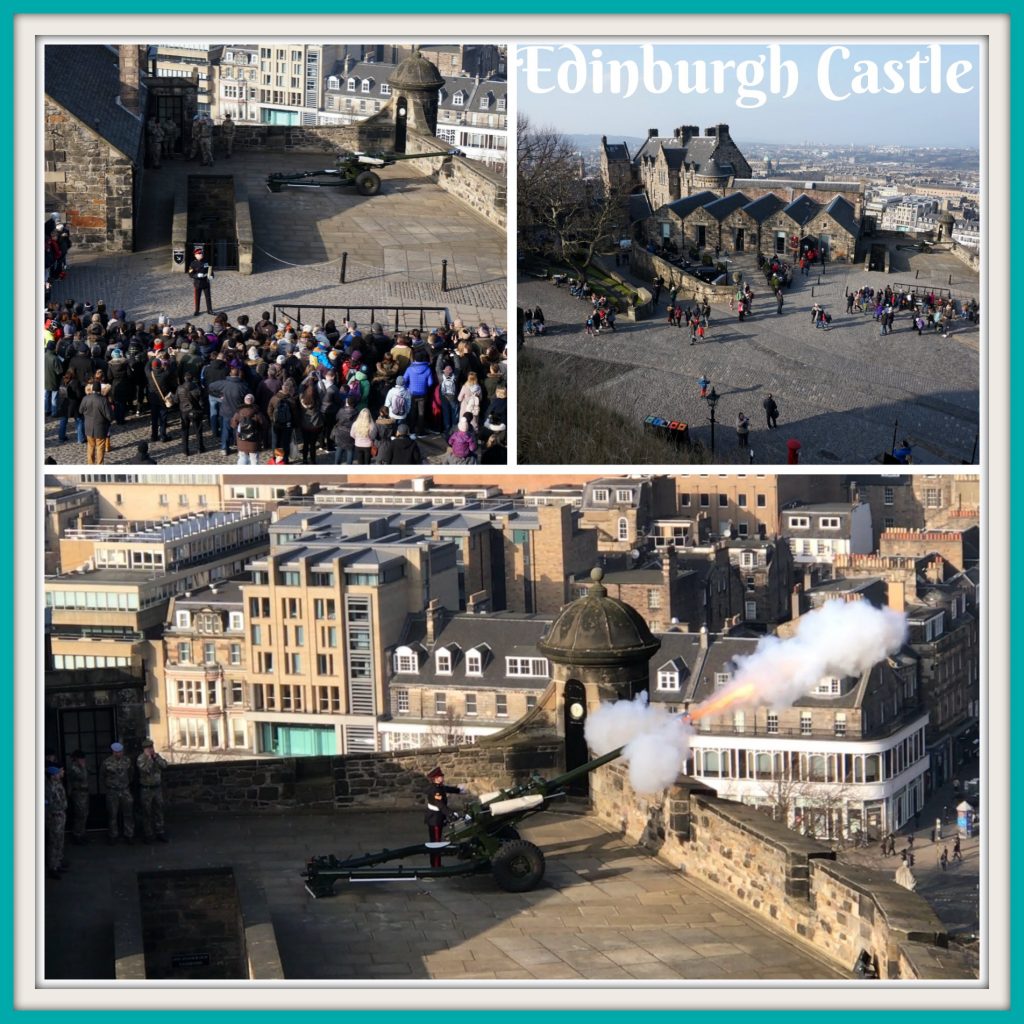 Although you can take guided tours, we chose to explore on our own, scrambling up and down stone steps, clambering upon cannons and enjoying everything the castle had to offer.
Everything is well signposted although you can purchase an audio guide in order to get the history behind the rooms if you choose. Our favourites included the Great Hall with all the armoury inside, the spooky dungeons with hammocks hung closely together and the strongroom housing the Honours of Scotland (the Scottish crown jewels), which are among the oldest surviving crown jewels in Europe.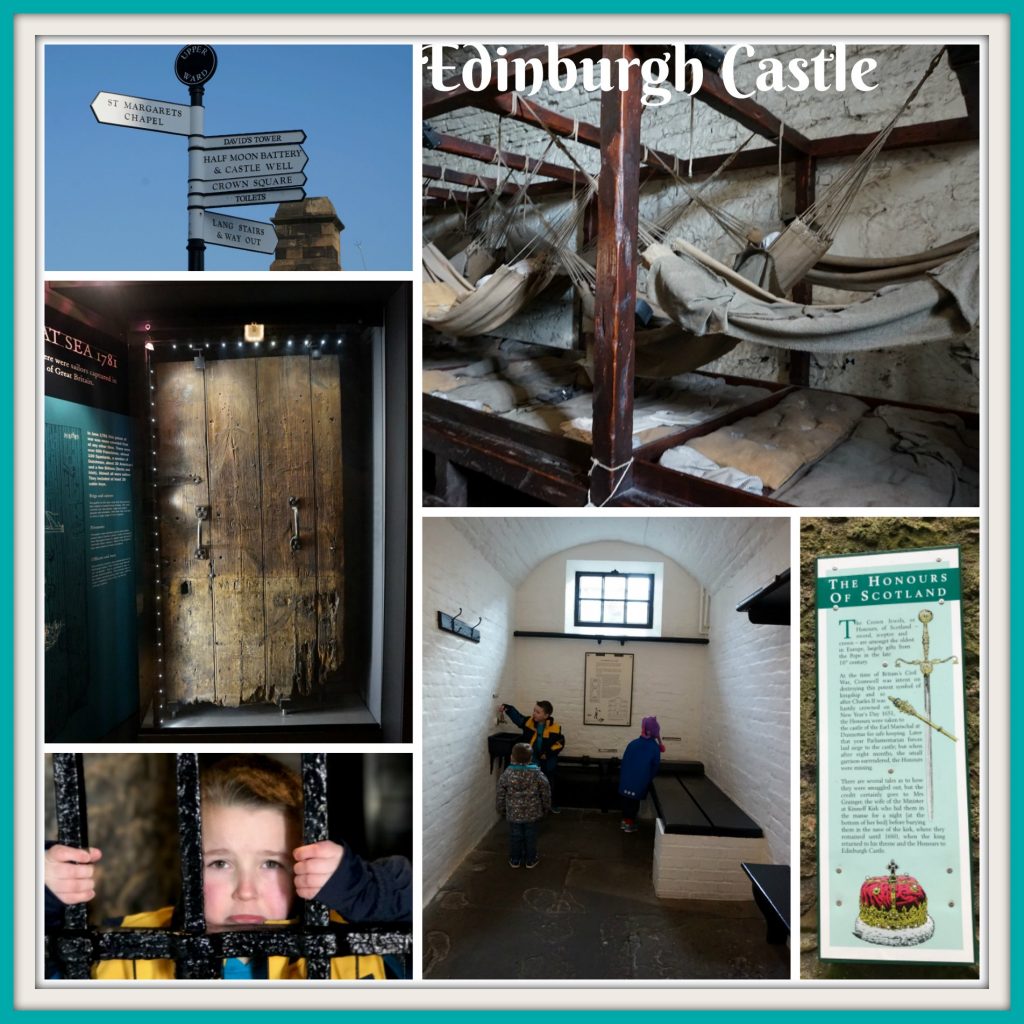 Our visit to Edinburgh Castle helped piece our entire visit to Scotland together as these were mentioned in several places we visited including Dunnottar Castle, where the Honours had been hidden during the invasion by Cromwell.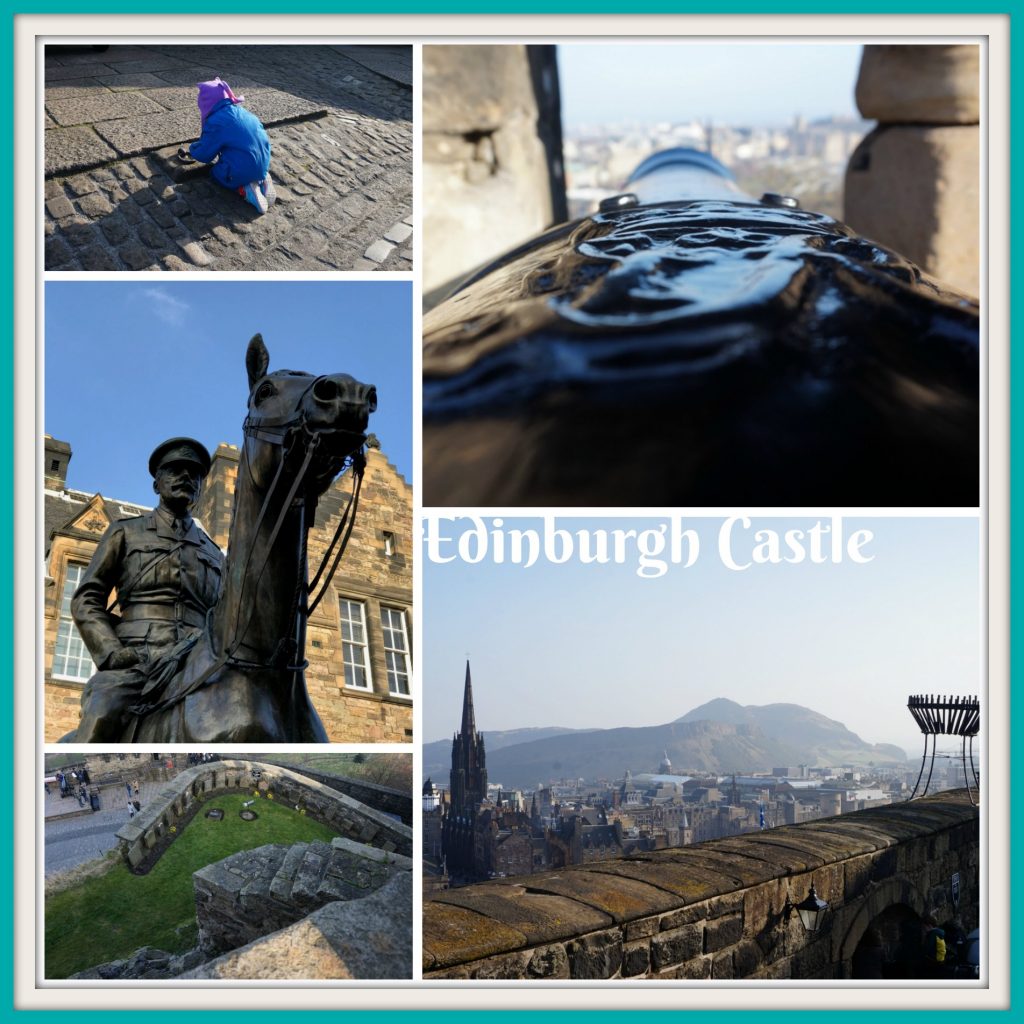 If visiting with young children I would advise that much of the castle has cobbled streets and hills to navigate which would be tricky to manoeuvre a buggy across and to get the best experience, there are also lots of steps to tackle, so I would recommend taking a baby carrier, but there are baby changing facilities and a child-friendly cafe.