I remember Abbey, Callan and Kian all loving Stickle Bricks when they were little, often making me fun creations such a flowers, cars and houses.
Stickle Bricks seemed to have disappeared by the time I had Isaac and Eliza but they are back!!
We were sent the Stickle Bricks Big Red Bucket to review and the kids could not wait to get stuck in and creating things.
Stickle Bricks are the perfect first construction toy for babies, toddlers and beyond. Combining a variety of different coloured and shaped bricks, children can stick, stack and construct with easy to assemble pieces that lock together any way they like!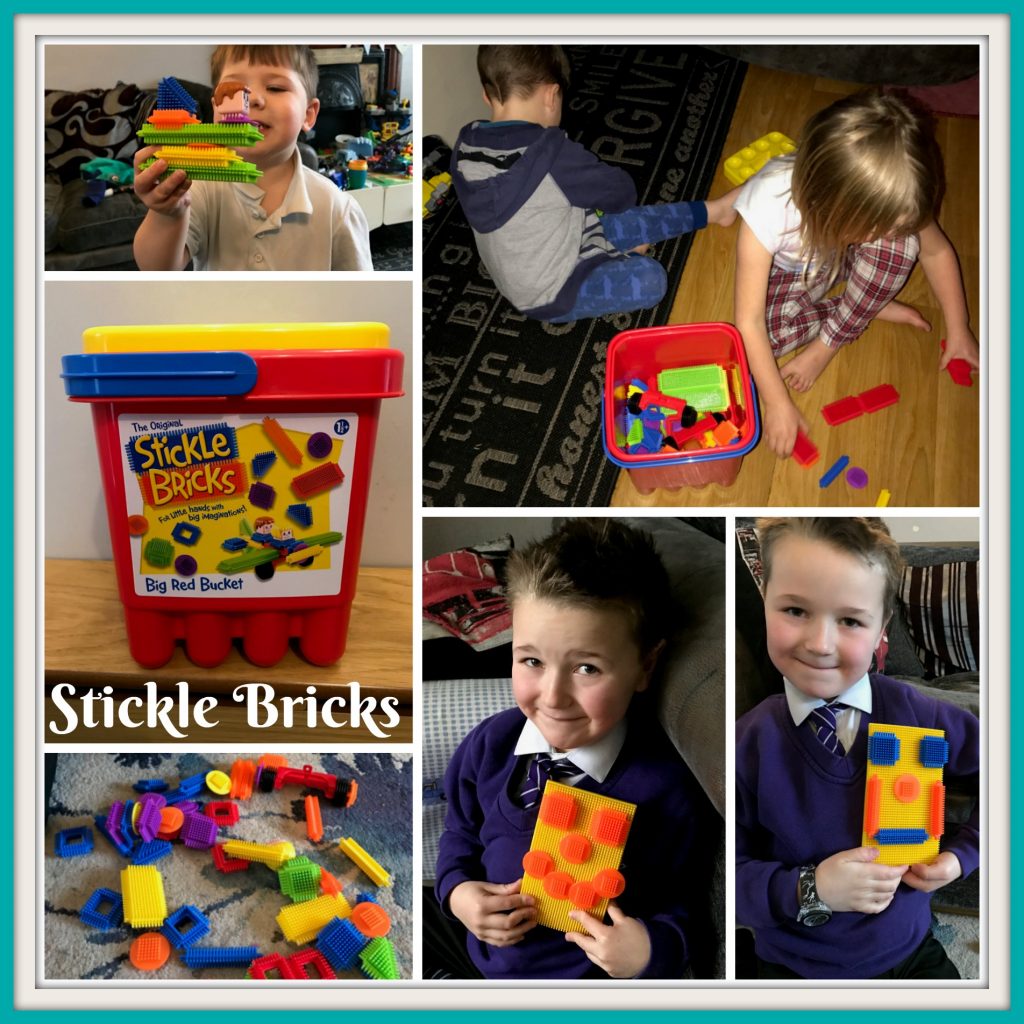 There's no telling where new ideas can lead, dreaming up bigger and better creations you can all put together, take down and start over.
Stickle Bricks promote the development of dexterity and imagination and the kids have created things from Star Wars Tie Fighters to smiley faces and towers. It also makes a change for them to not have to build with an instruction manual. They use their own creativity and problem solving which is lovely to see.
The box costs £19.99 and includes a red Stickle Bricks storage bucket and 85 different shaped bricks.