Back in December, Hatchimals were 'THE' toy that everyone wanted to find in their Christmas stocking and we welcomed our very own Hatchimal into the family.
Following on from the craze are the more affordable Hatchimals CollEGGtibles who live in a hidden land called Hatchtopia.
Hatchimals CollEGGtibles come inside small, speckled eggs and like their larger friends need your nurturing touch to hatch.
Firstly, you can identify your egg's family by matching up its speckles to the Collectors list. Then, hold the egg in your hand and rub the purple heart until it turns pink. The pink heart means they are EGG-stra eager to meet you, but you can open the egg whilst the heart is still purple if you really cannot wait.
To open the egg, press down on the heart with your thumb and you will find your Hatchimals CollEGGtible inside which you can then identify from the Collectors List. Visit Hatchimals.com/collect to find out more about your new friend and where in Hatchtopia they live.
Hatchimals CollEGGtibles are so much more than blind bag collectibles, they are a way to hatch a whole new world. Always remember to compare you egg to the Collector's List before hatching to see how much of the family you have hatched and then decide if you want to hatch it yourself or trade with a friend.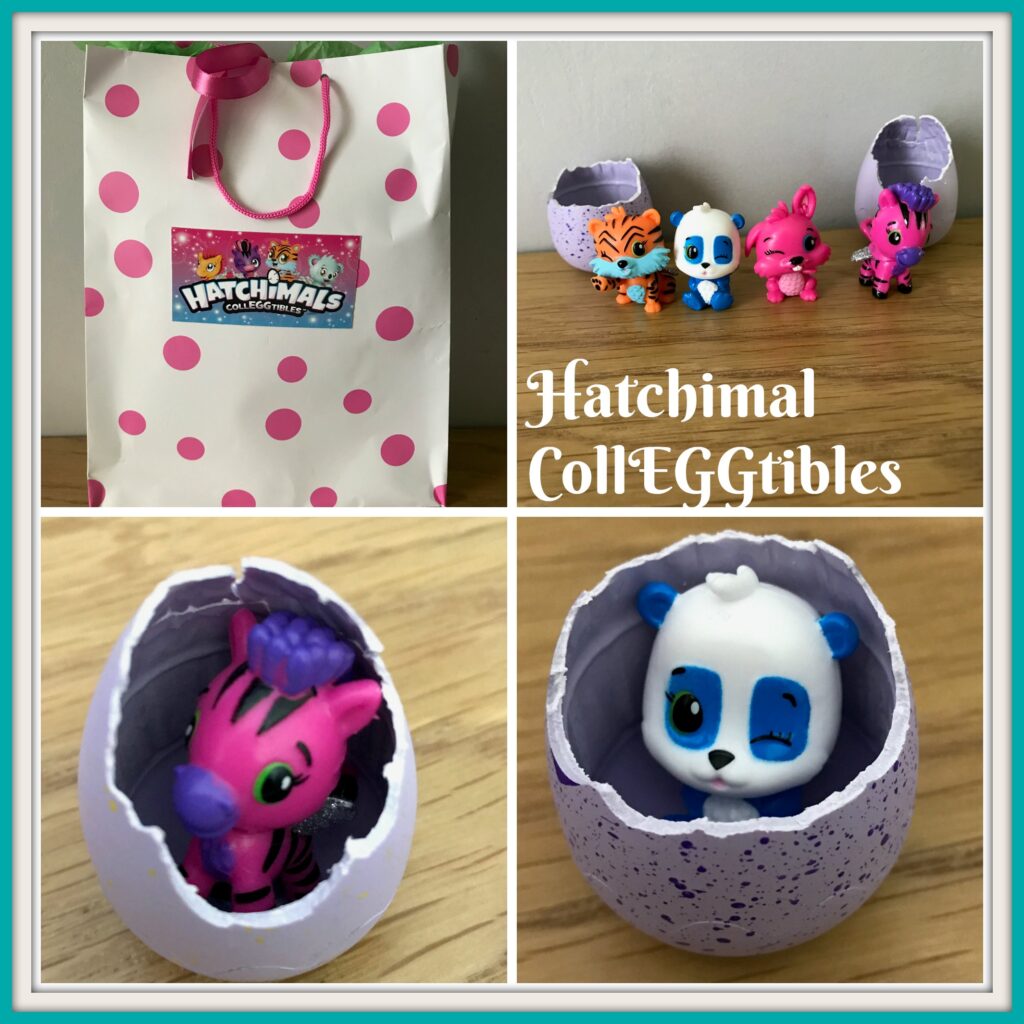 The kids love their Hatchimal CollEGGtibles and I like them for the fact that they take a bit longer to open than some other collectible toys and you can then keep the toys in their egg nest by peeling the sides of the egg away.
Hatchimals CollEGGtibles are recommended for age 5+ and cost from £2.99 for a single pack, £4.99 for a double pack and £9.99 for a 4 pack + bonus character.
Thank you Spin Master for sending me these awesome Hatchimals CollEGGtibles to review.