Sebastian is dinosaur mad and all the kids love to play adventure (crazy) golf, so when we were invited to the grand opening of Mighty Claws Adventure Golf at Play Bournemouth we couldn't wait to head over.
As soon as we approached the car park, Sebby squealed with excitement that he could see Terence (his name for a T-Rex). We were greeted by a DJ playing some tunes and a crazy dancing dinosaur who could really throw some shapes before being kitted out with some colourful golf clubs and those all important golf balls and score sheets.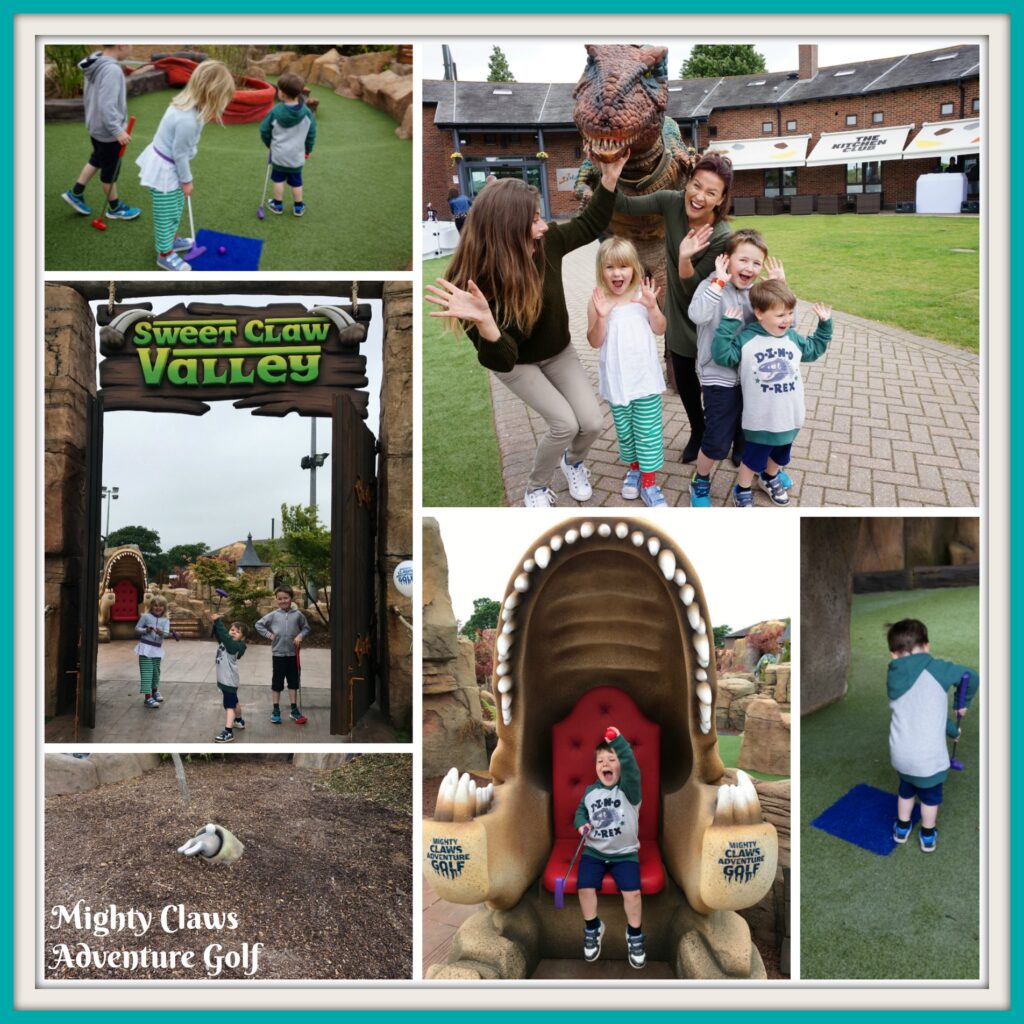 As you step through the entrance to Sweet Claw Valley, you enter a Jurassic world stretched out in front of you, complete with animatronic and model dinosaurs and sound effects around every corner.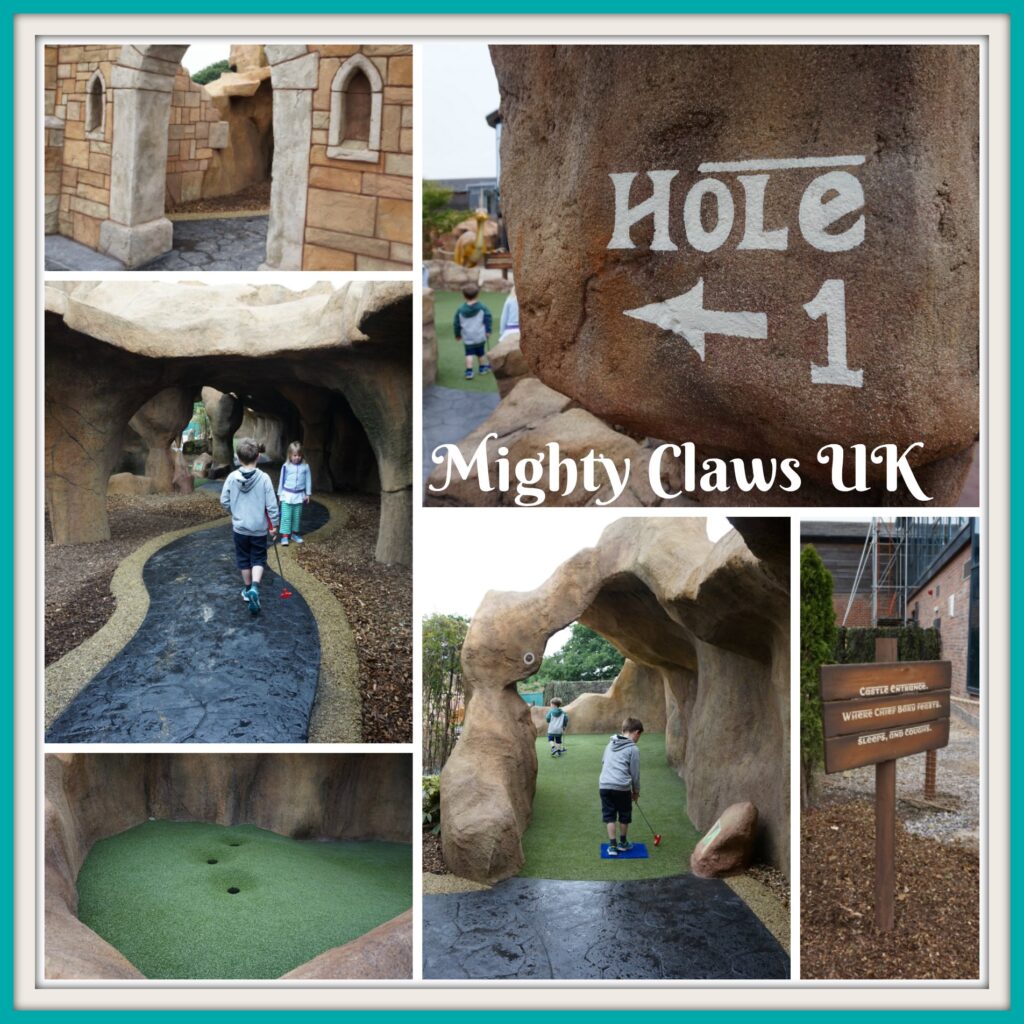 At every hole is a board with hints and tips about where to aim the golf ball and I even managed a couple of hole-in-ones, however, there are some really challenging holes too and even a couple where the ball has to jump a stream. Luckily they had some handy fishing nets to retrieve any that careered off course into the water.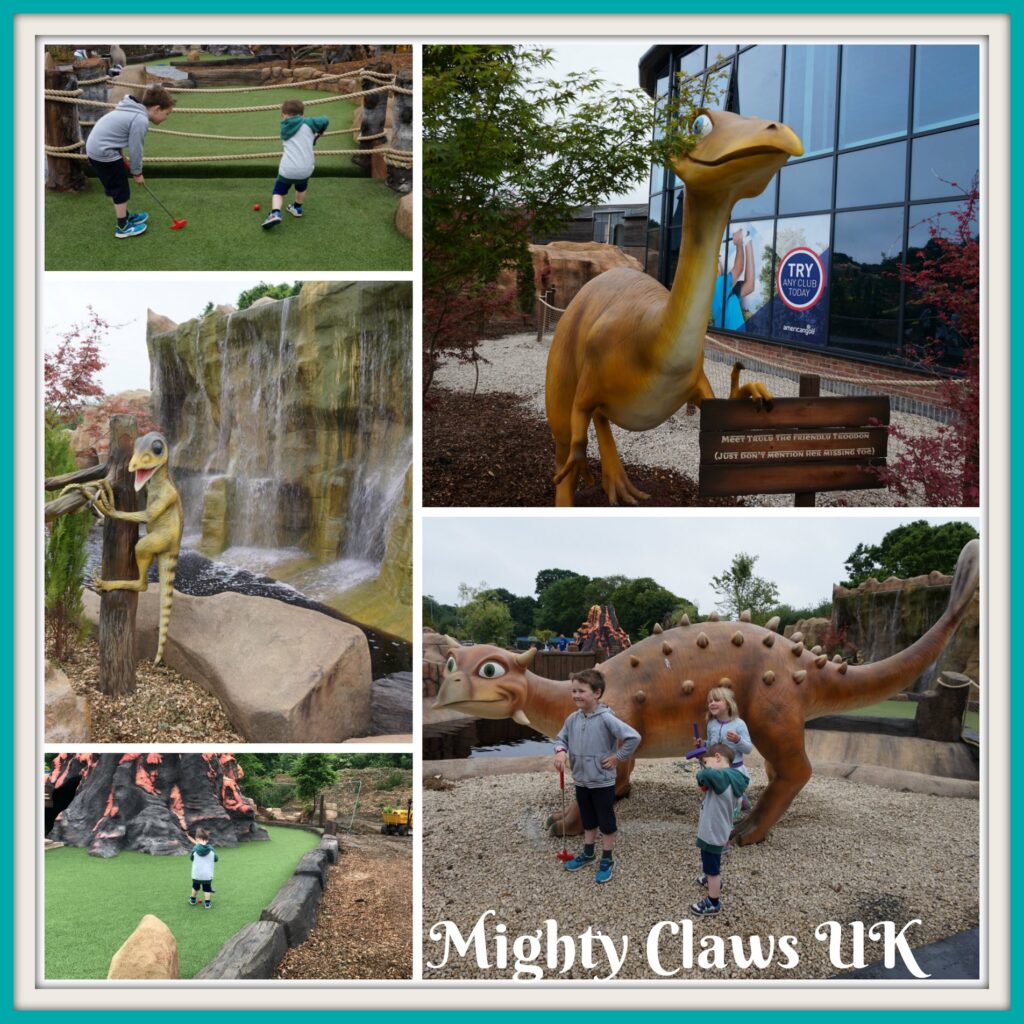 The course is aimed at children and adults aged from 3 and up and is based on the book 'Invasion of the Iron Jaws' by Michael Volokh. The story tells the adventures of a small group of lovable dinosaurs from Sweet Claw Valley, led by Truly the bright-eyed Troodon, who must undertake a series of fearsome adventures in order to free their valley from the evil Iron Jaws.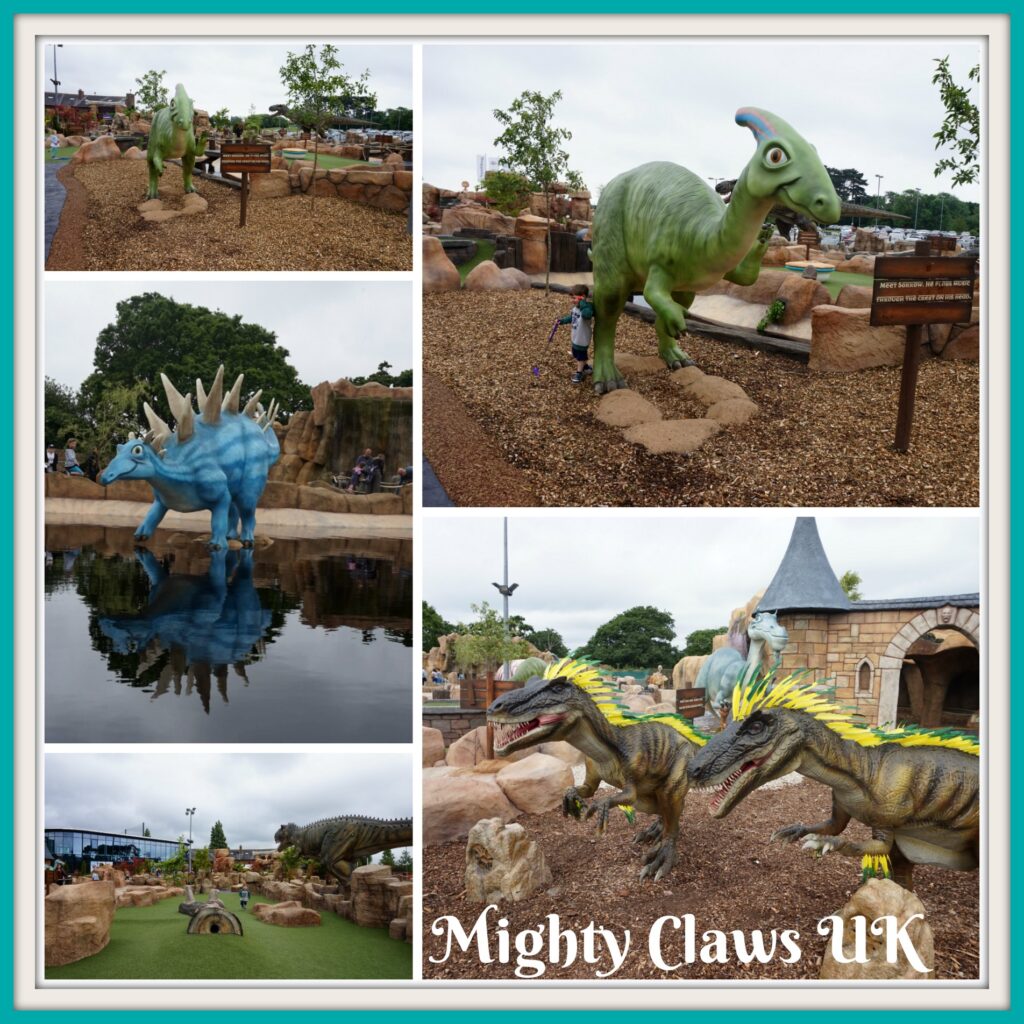 Mighty Claws Adventure Golf is reasonably priced with 18 holes of fun, costing £6 for Kids, Adults £9 or get a Family Ticket for £25 or an Adult Group (4 Adults) £30, plus they offer birthday packages too.
Just opposite the course is the Kitchen Club that offers food and refreshments. The wood-fired pizza's are amazing and a welcome treat after all that golfing!!
This site is the first of many across the UK and we will certainly be back for more golfing fun soon.
P.S. I won 🙂