Half term seems like such a long time ago now but in reality they have only been back at school for a couple of weeks.
Because our head teacher bolted on all five of the annual inset days around the traditional week we actually got two weeks off which I had planned to use to go to Disneyland Paris with.
Sadly Hubby could not get the time off work so I planned in lots of days out and I have to say we were kept pretty busy throughout the holidays.
We started the half term break with a couple of days in Devon so we could visit my Dad, staying at Andrewshayes Holiday park, where the kids indulged in their love of swimming in the fabulous swimming pool.
Whilst in Devon we crammed in visits to Pecorama where we road a miniature train, Wildwood Escot where we got to meet the red squirrels and Axe Valley Wildlife Park,, a small but perfectly formed farm with indigenous species as well as the more exotic.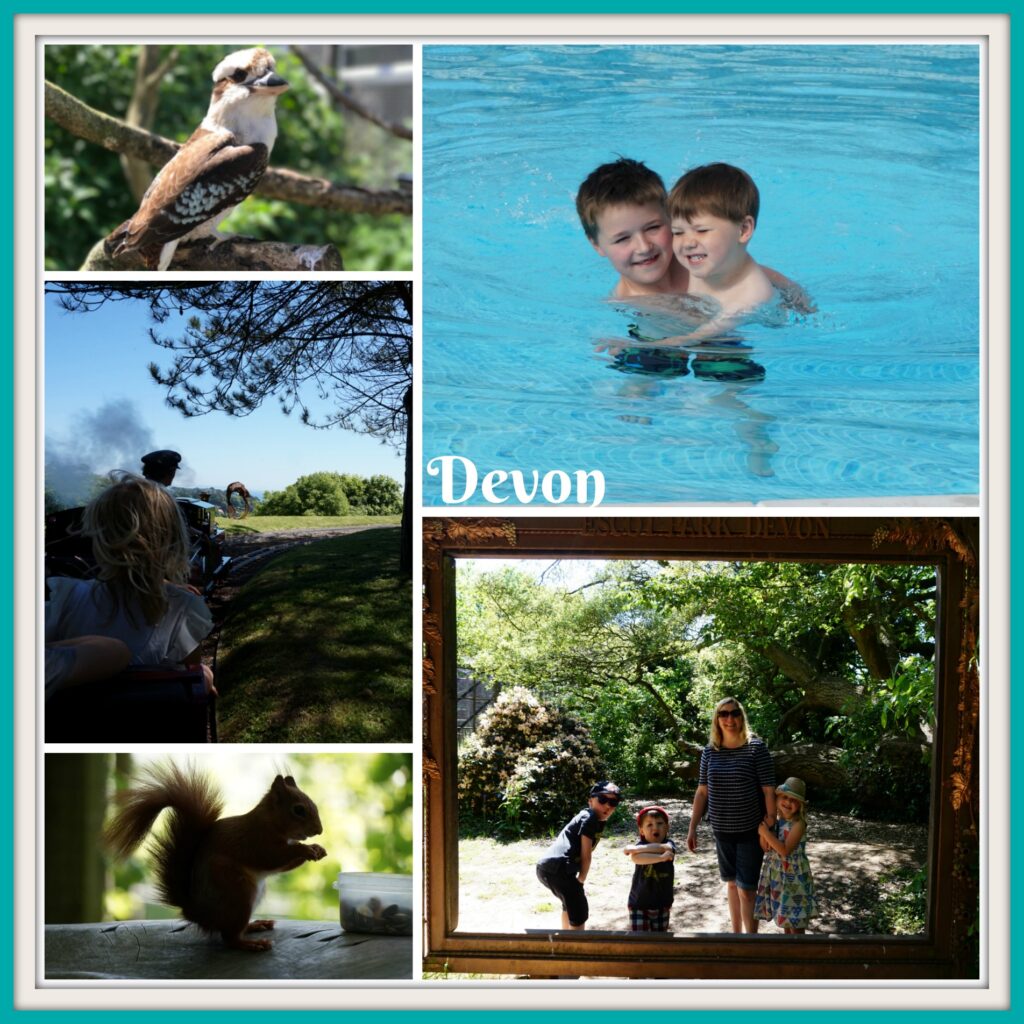 We returned home in time for the weekend where we were one of the first people to try the new Mighty Claws Adventure Golf centre in Bournemouth. The kids loved the animatronic dinosaurs and the course was the perfect mix of challenge and fun for all the family.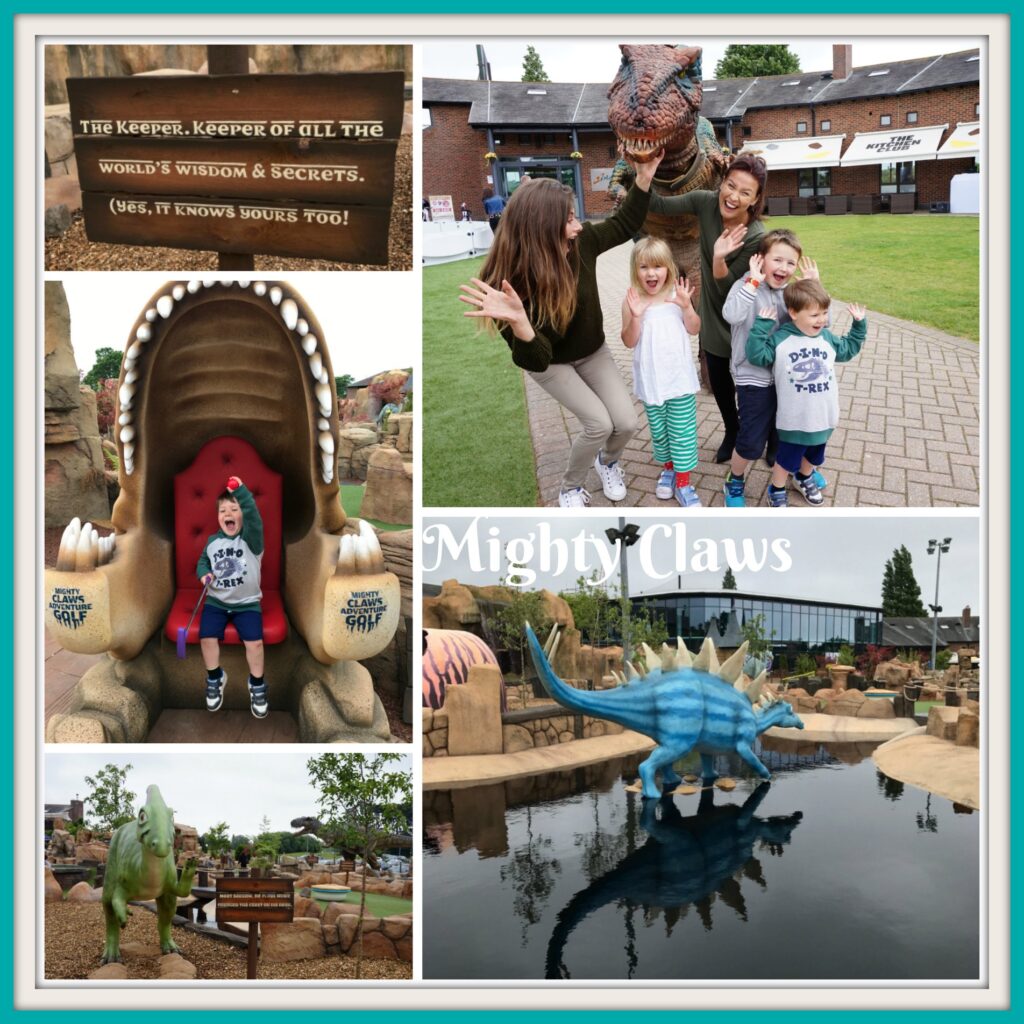 I was also very excited about my new oven being fitted but that brought its own set of problems and we ended up with the gas engineers cutting off our supply as we had not one, but two gas leaks and all on a bank holiday weekend too!
Luckily for us, we were also out on Sunday, visiting Callan and attending a Medieval Siege event at Arundel Castle which was lots of fun. The kids loved all the canons and gunfire.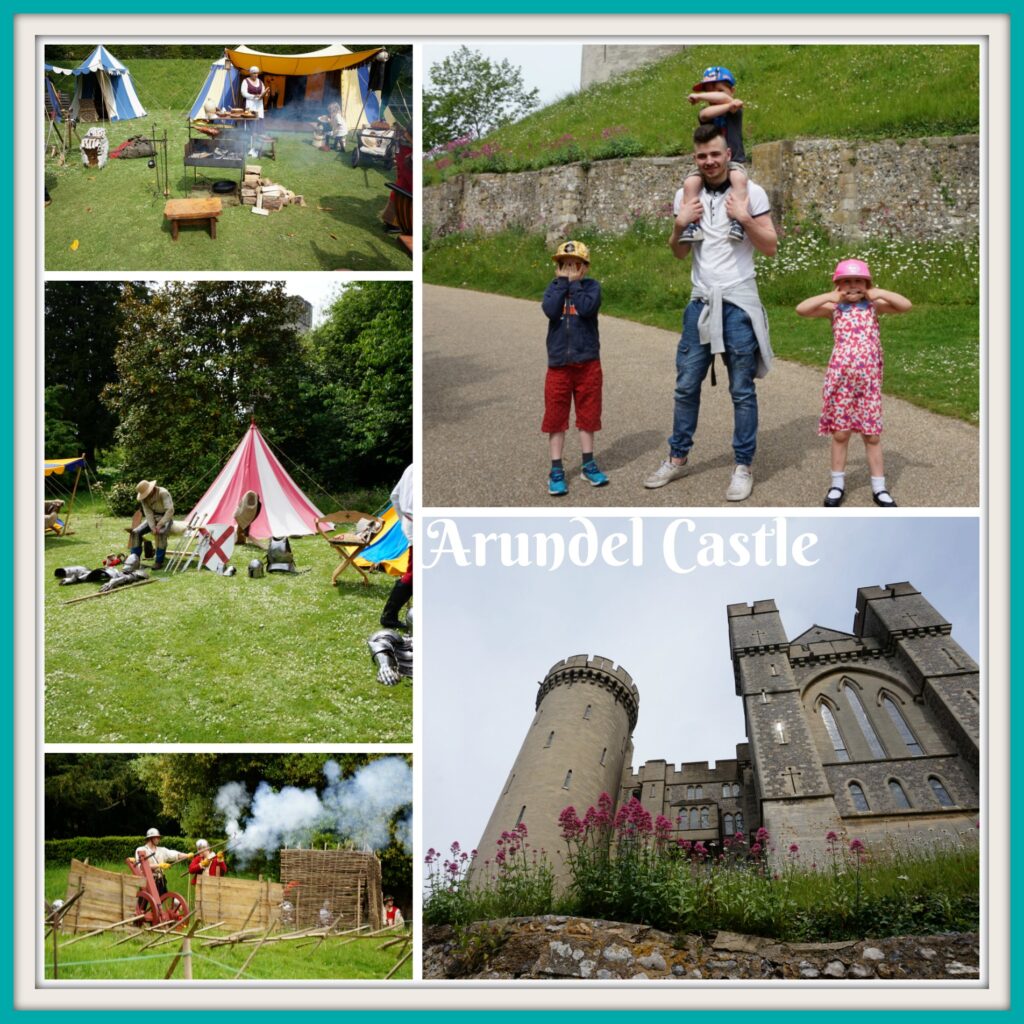 Bank Holiday Monday was a stay at home day as local traffic is always a nightmare and lucky the weather was good so we ended up having a barbecue. Over the holidays I also agreed to look after my friends rabbits, Flopsy, Mopsy, Barney and Benjy. The kids adored having them here, although my garden has suffered as a couple of them were diggers!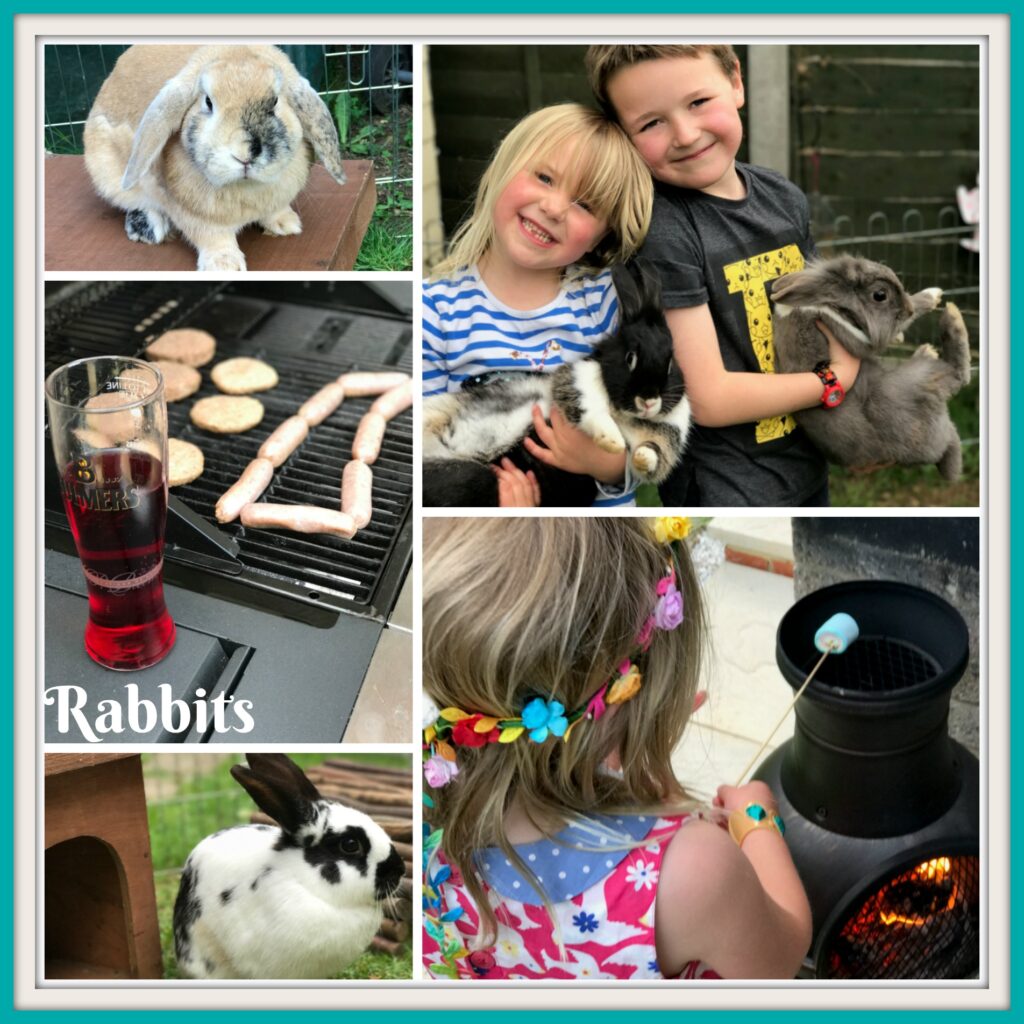 By Tuesday we were back out on our travels and heading up the M3 to Hampton Court Palace to see Horrible Histories Live. The kids had a blast learning all about some of Britain's barmiest characters from Boudicca all the way to up to Queen Victoria. It was also the day our gas problem was finally fixed and my shiny new oven installed.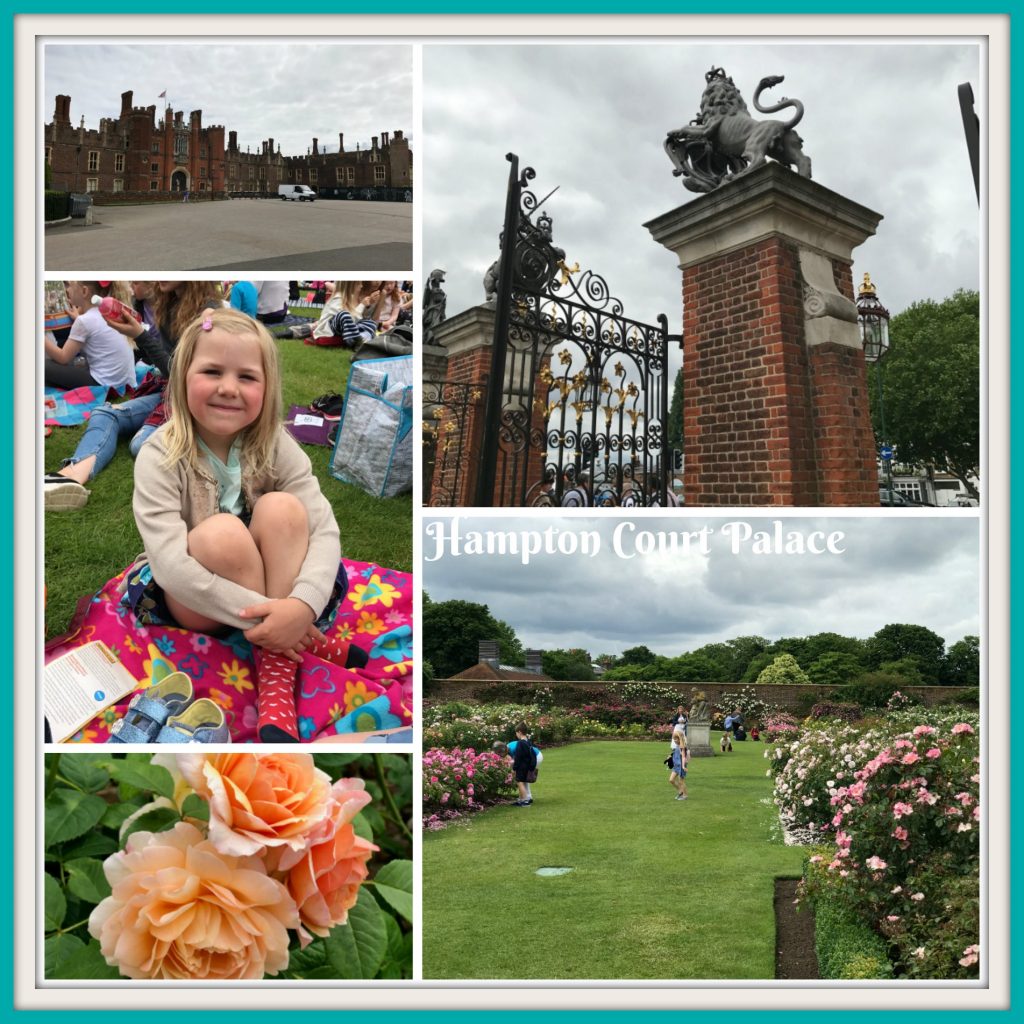 On Wednesday we took advantage of our Weymouth Sealife Centre annual pass for National Otter Day, although the kids were content to play in the splash park for most of the day. We did enjoy a trip up the Jurassic Tower too.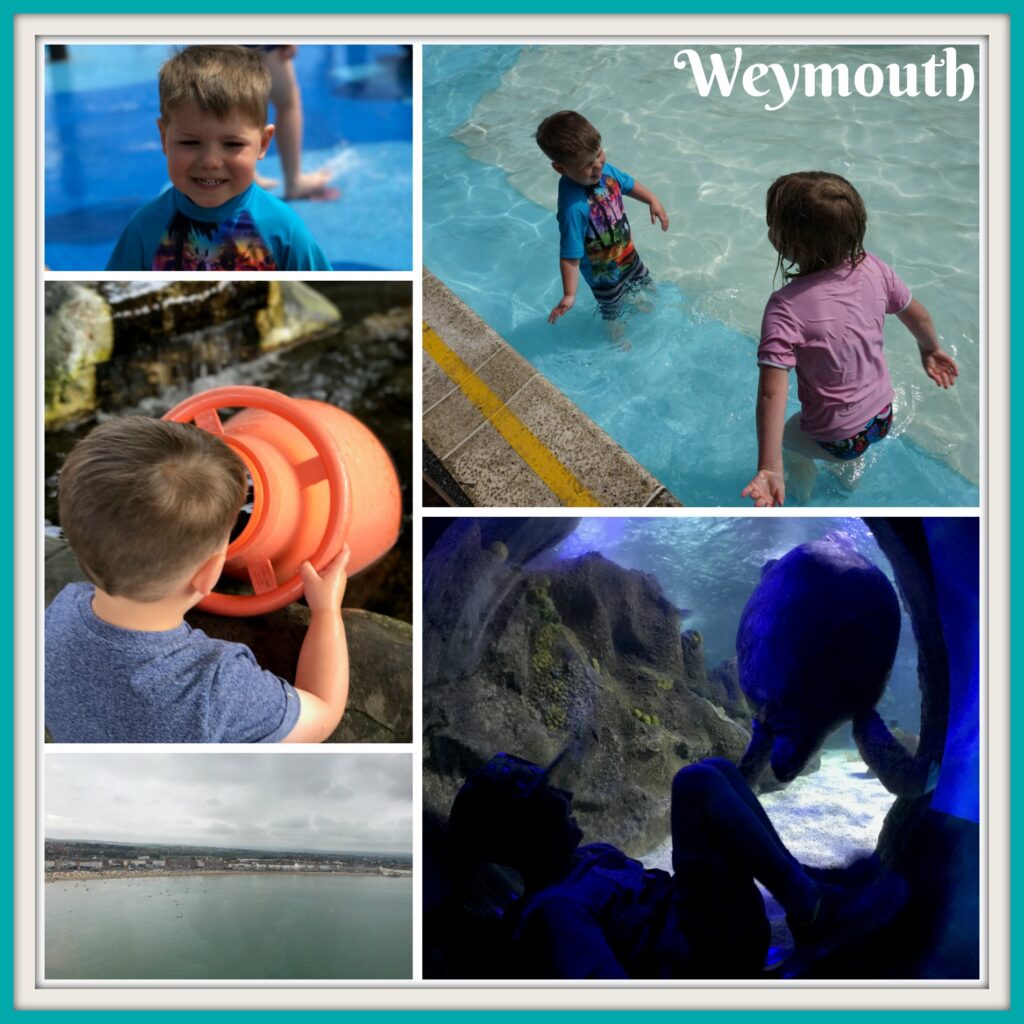 Thursday started with a trip to A&E as Sebby managed to wedge a tic tac up his nose whilst I was in the shower. Thankfully it was easy to remove and I promised that he could choose what he wanted to do for the rest of the day. Despite it being gloriously warm and sunny he choose Lemur Landings soft play, which was deserted, so we had it to ourselves.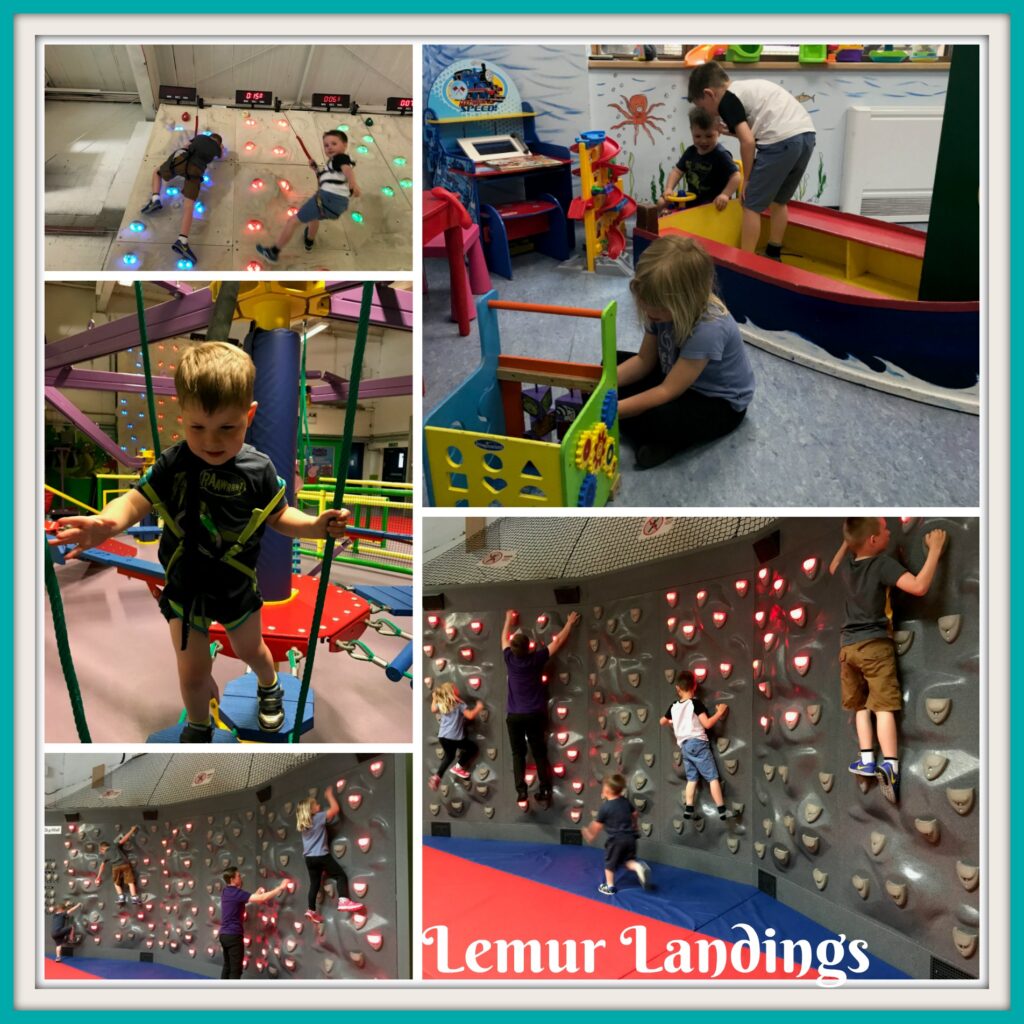 We had been looking forward to Friday all week as it was Hubby's day off and we were taking the ferry from Portsmouth to the Isle of Wight to visit Robin Hill and take part in their Squawk Olympics. It is a stunning place to visit and has numerous parks for the kids to play in, falconry displays, fairground rides and the amazing squirrel run.
The following day we were up and out early for the launch of the new Ninjago ride at Legoland. I have to admit it felt a bit weird being amongst so many celebrities but the kids didn't bat an eyelid and insisted we go on the ride again, and again and again! It was my favourite visit to Legoland ever as our passes gave us fast pass access to every ride which meant we could do them all in a day.
Sunday was a quiet day again, although we did go to our local Prezzo for dinner to try their new La Famiglia Sharing dish.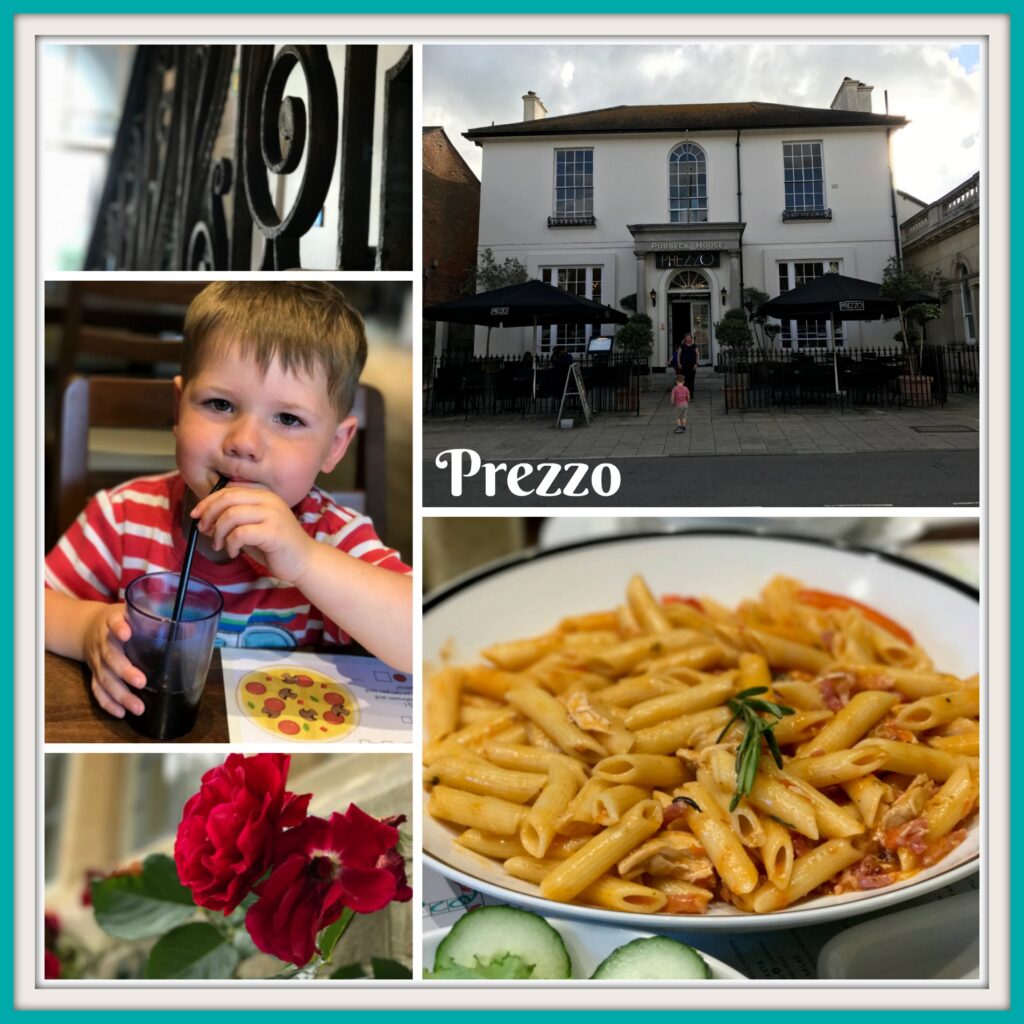 The holidays didn't end there though, we still had 3 more days off to enjoy, so found ourselves heading to Bluestone Wales for a short break. We stayed in a huge cabin, bigger than my own house and thoroughly enjoyed everything the park had to offer as well as heading outside to visit Tenby and Folly Farm.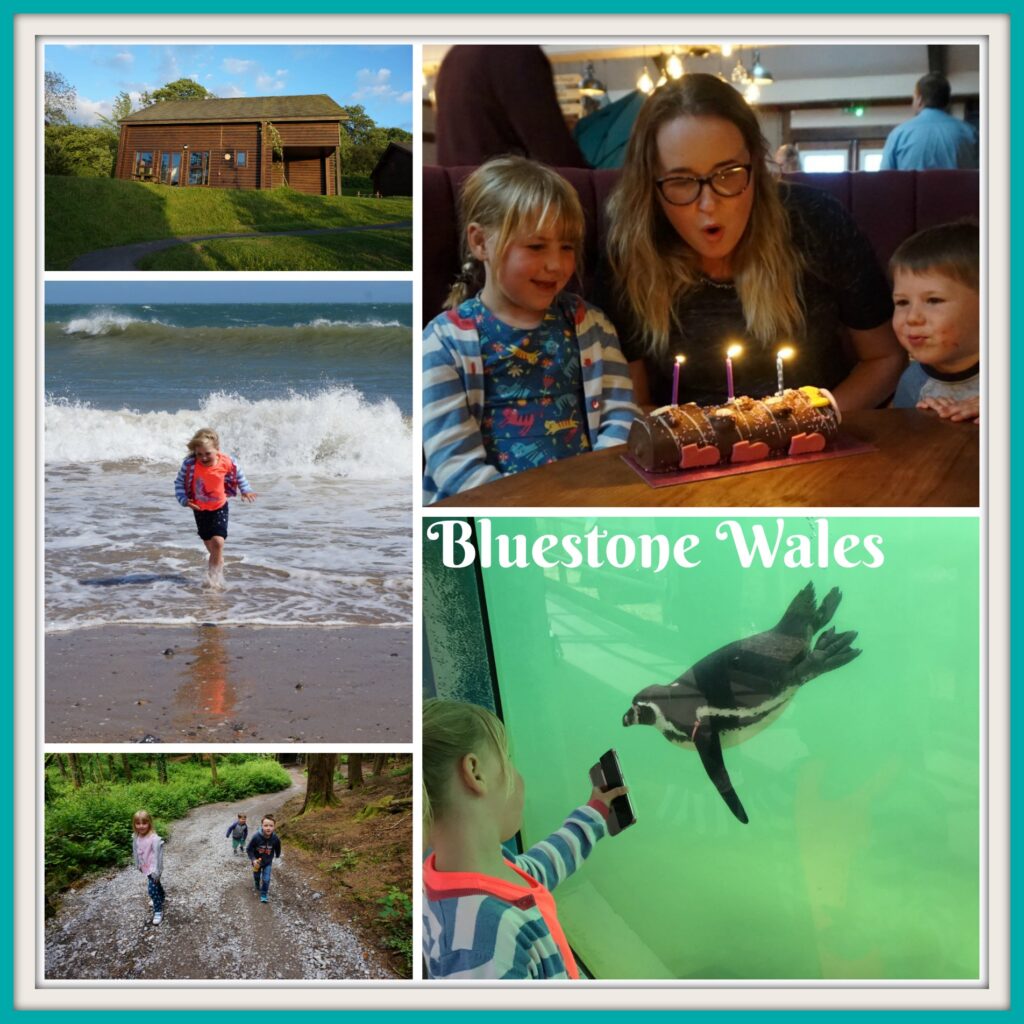 Looking back at our two weeks off, I cannot believe we packed so much in but it was well worth it.
What did you get up to during half term?