We have just been through a three week period of child illness in this house and safe to say our carpets took a bit of a battering.
There is nothing worse than a bout of illness to make your carpets smell anything less than fresh and if you are anything like me you probably disinfect everything too, to try and stop the bug from spreading.
Thankfully Bissell came to my rescue and sent me the BISSELL StainPro 12 to review.
The BISSELL StainPro 12 is an upright carpet cleaner which offers you an effective way to clean your carpets, stairs and upholstery.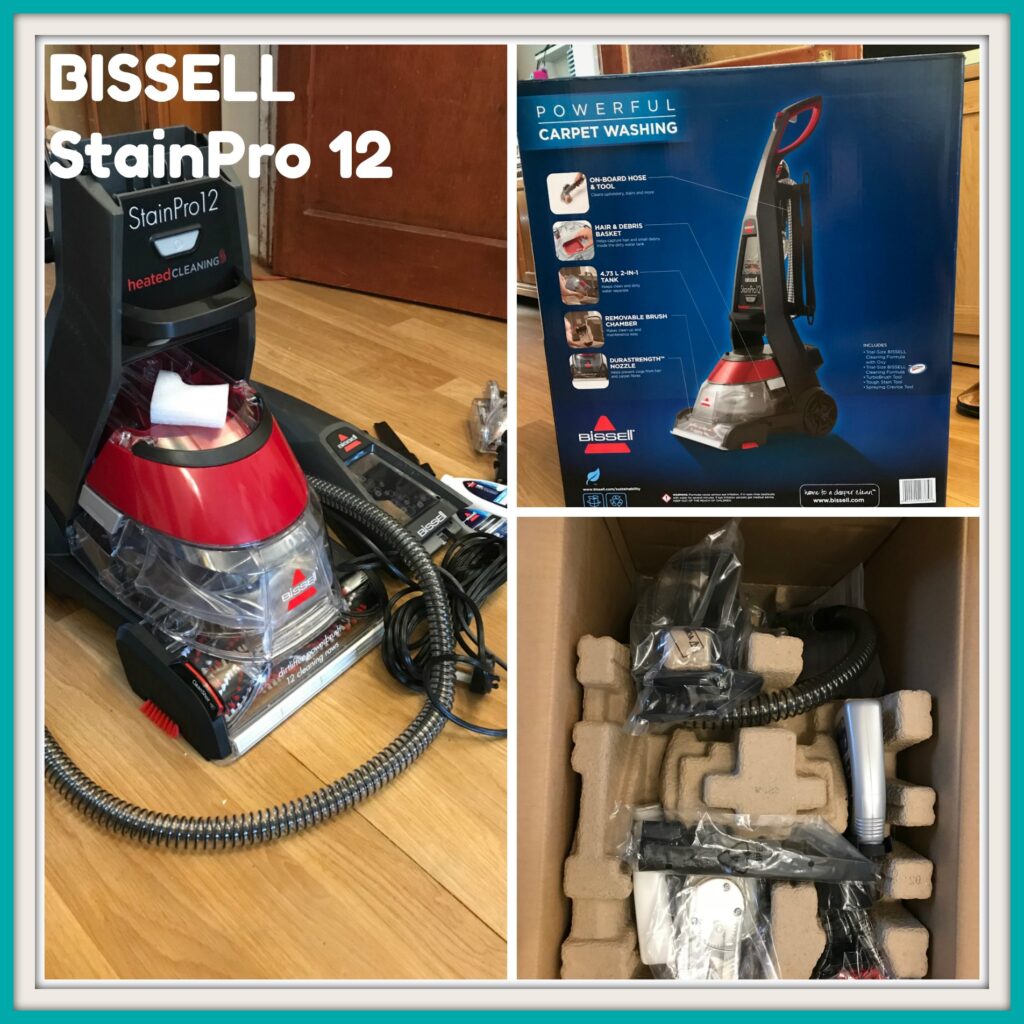 It comes in a huge box and needs some minor assembly before you use it, but took less than 10 minutes to set up and start cleaning carpets. Hint: The screws to attach the handle are taped to handgrip.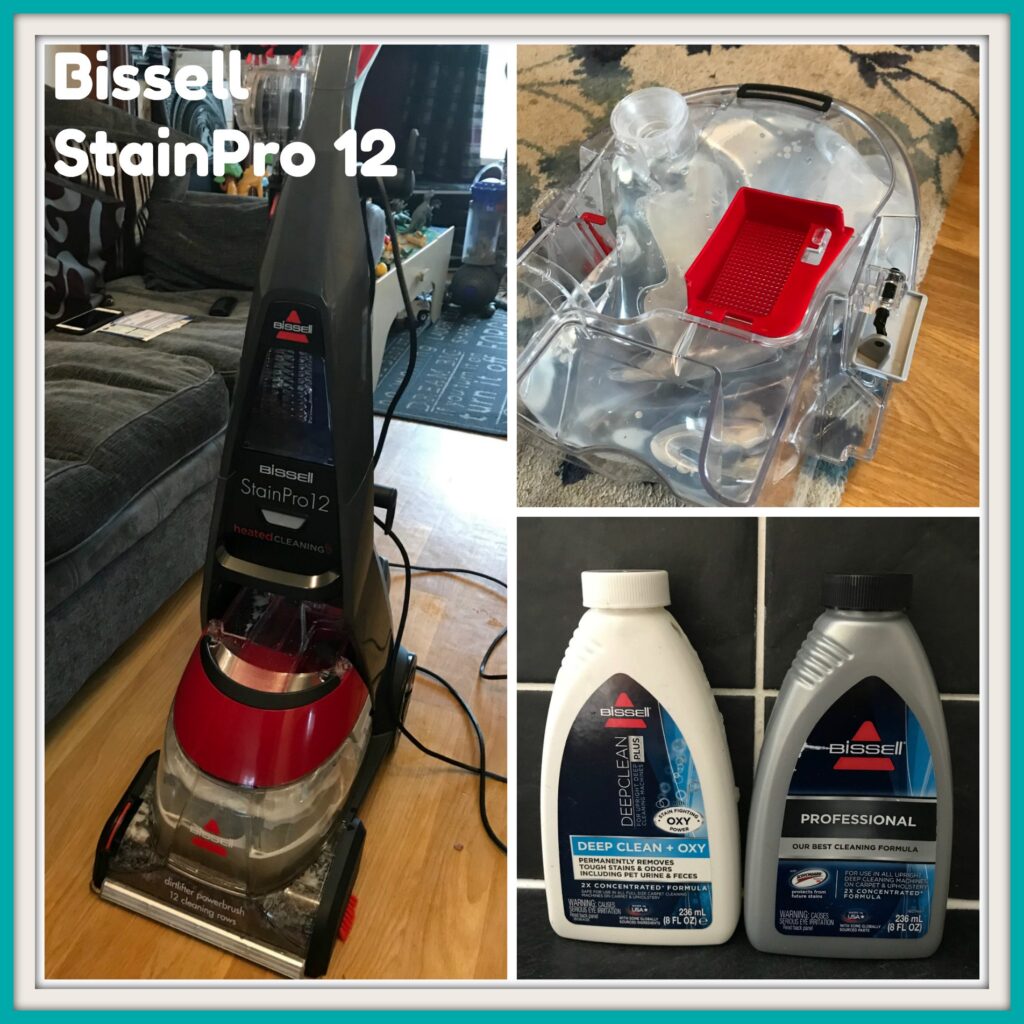 The BISSELL StainPro 12 comes with heatwave technology™ which helps maintain the water temperature throughout the cleaning process. It also has 12 Cleaning Rows of Dual Rotating PowerBrushes to loosen and remove deep down dirt from carpets and the edge sweep brushes clean against baseboards and around furniture.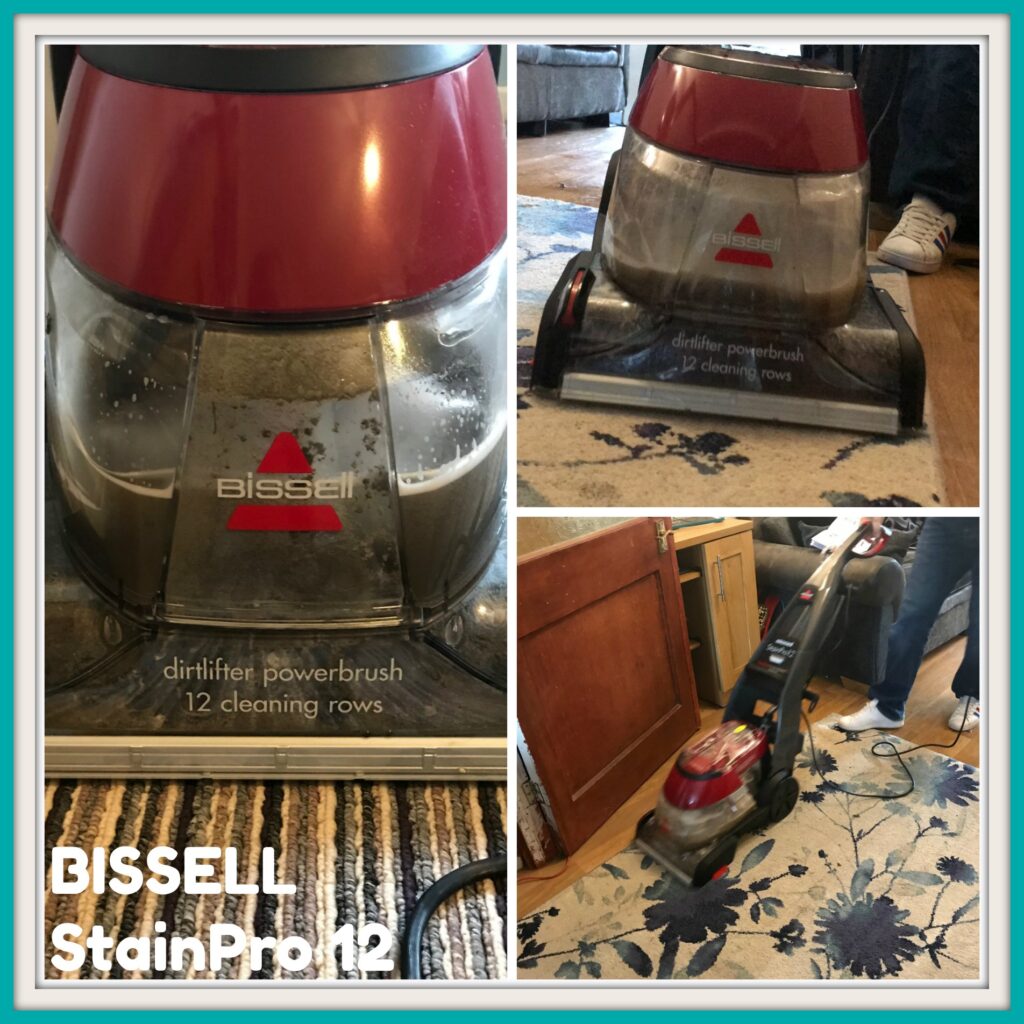 Boy does it remove dirt from the carpets!!
The clean water and detergent is kept separate from the dirty water in a bag inside the water chamber and there is an easy-to-empty basket that helps capture hair and other small debris before it reaches the dirty water tank. There is also a cleanshot™ spray for some heavy-duty spot cleaning at the push of a button and a handy hose and tool for upholstery and stair cleaning.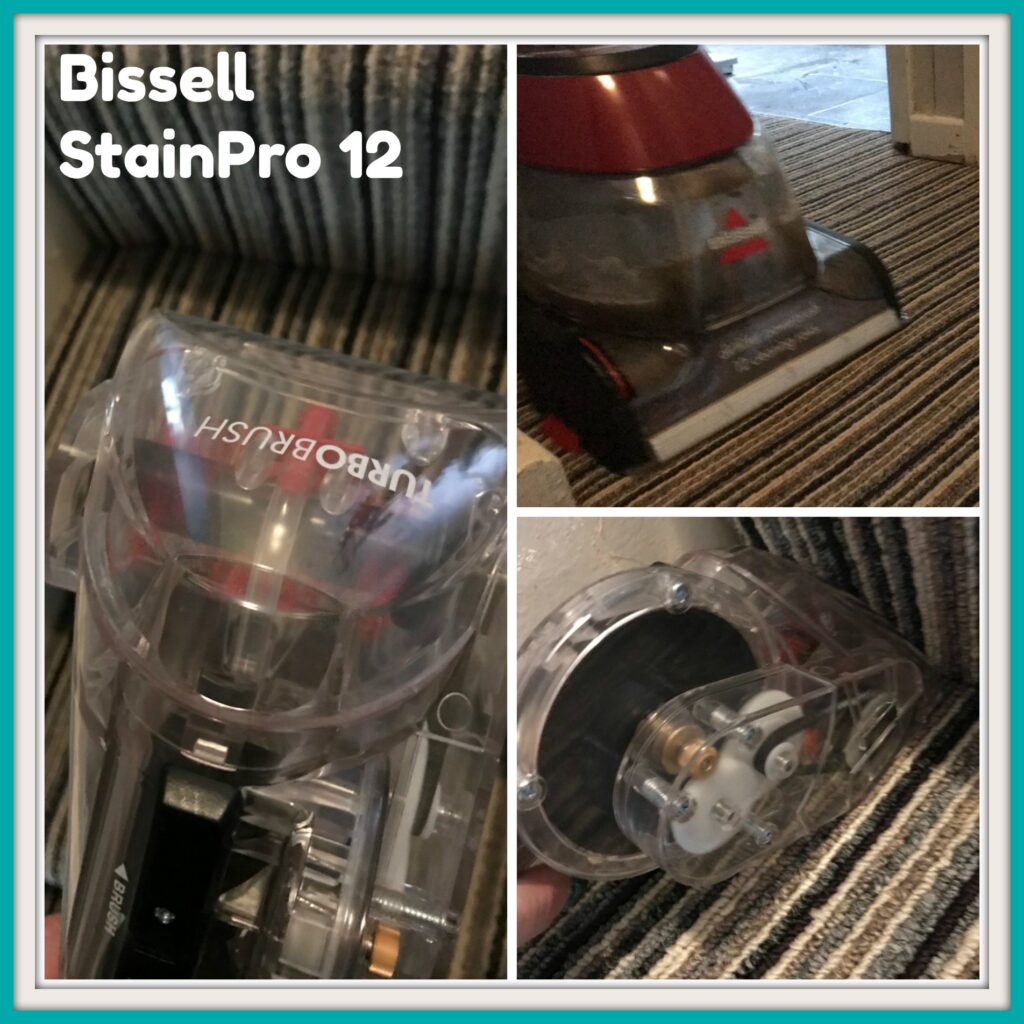 To use, you simply depress the button on the handle to send the detergent into the carpet as you push the cleaner along and then as you pull the cleaner back towards you you let go of the button it sucks the moisture and dirt back out of the carpet, leaving the carpets almost dry. We had a couple of stubborn stains on Eliza's carpet (kids lipstick) that needed treating with BISSELL's Oxy Stain Remover, but was really impressed with all the results!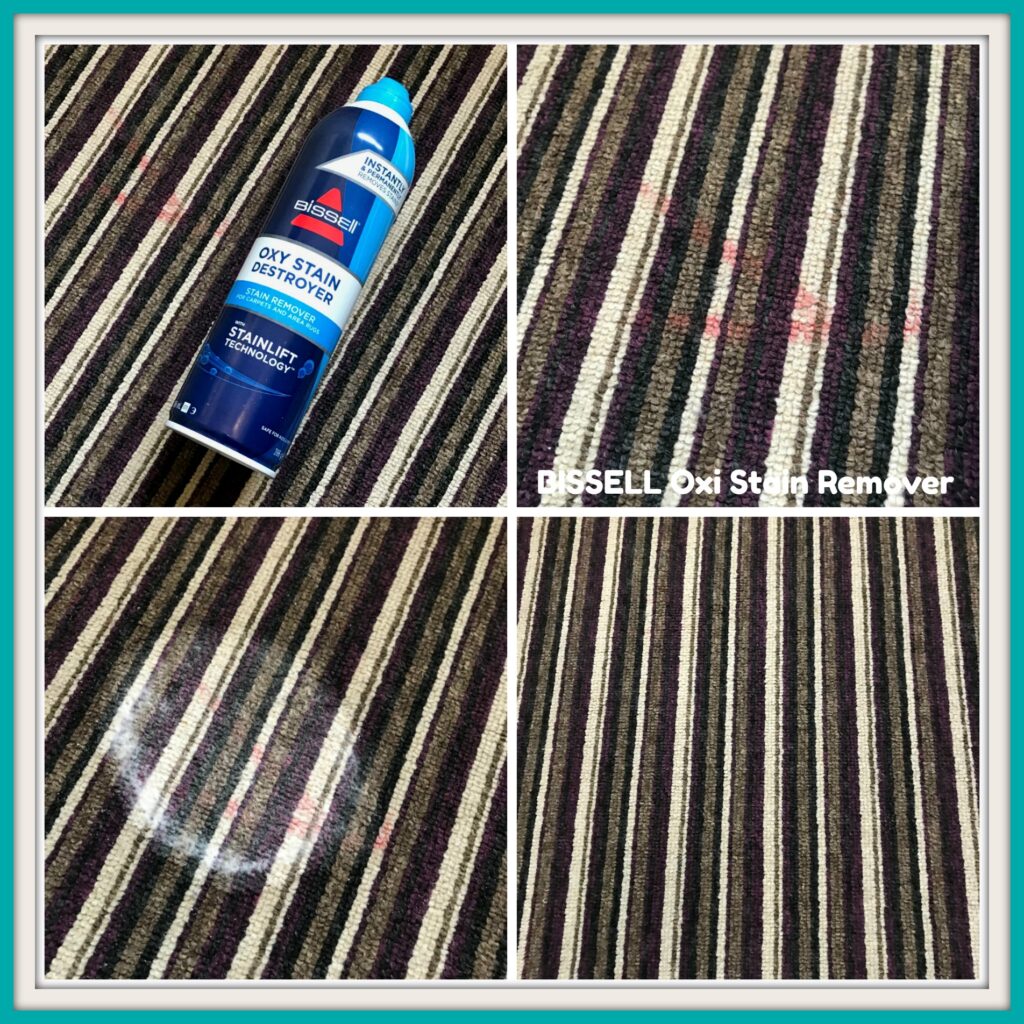 Unlike some carpet cleaners the BISSELL StainPro 12 is easy to use, reasonably lightweight to push and has made our carpets look as good as new – even our cream rug in the front room that I was considering throwing out.
The BISSELL StainPro 12 has an RRP: £449 but I have seen it on offer for over £100 less on other websites.
Disclaimer: We were sent the BISSELL StainPro 12 for the purpose of a review. All opinions are our own