Eliza loves swimming, but during her lessons she has a tendency to mess around and would spend all her time underwater given half the chance.
In fact, her swimming teacher often jokes that she should have been a mermaid.
I have been thinking of ways to get her to listen during her lesson, so when we were sent the Baby Annabell Learns to Swim doll to review, here was my chance.
Baby Annabell joined Eliza for her lesson, although had to sit on the side to watch. For the last couple of minutes of the lesson, she could go in the pool with the kids if they swam well.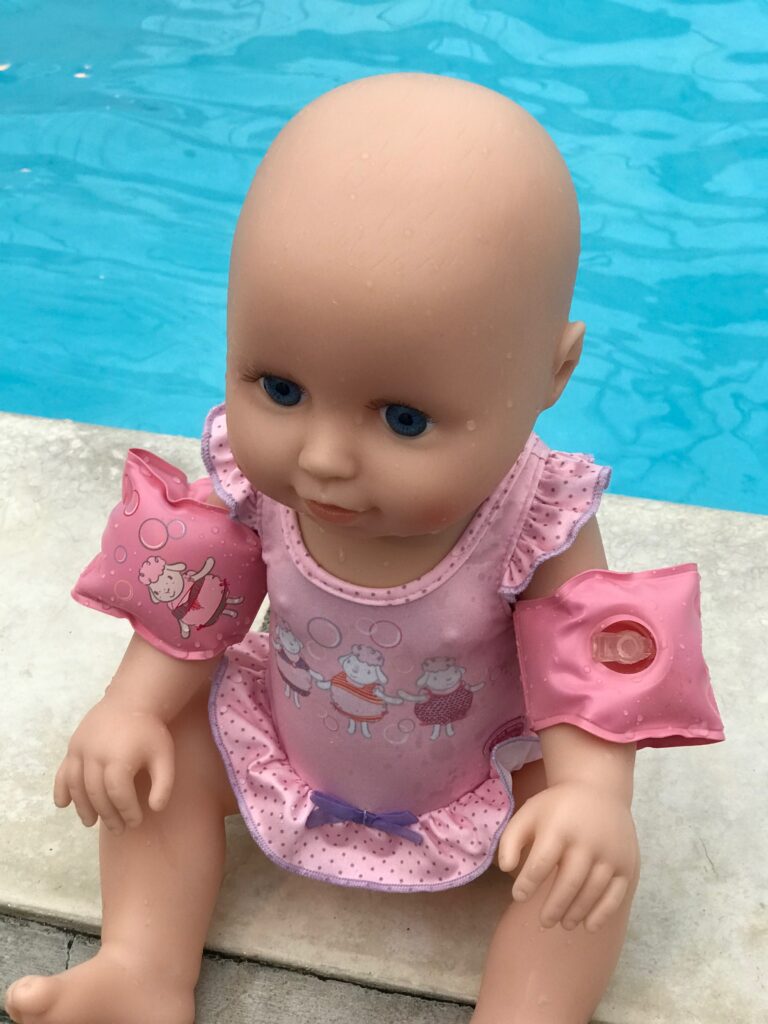 It worked!!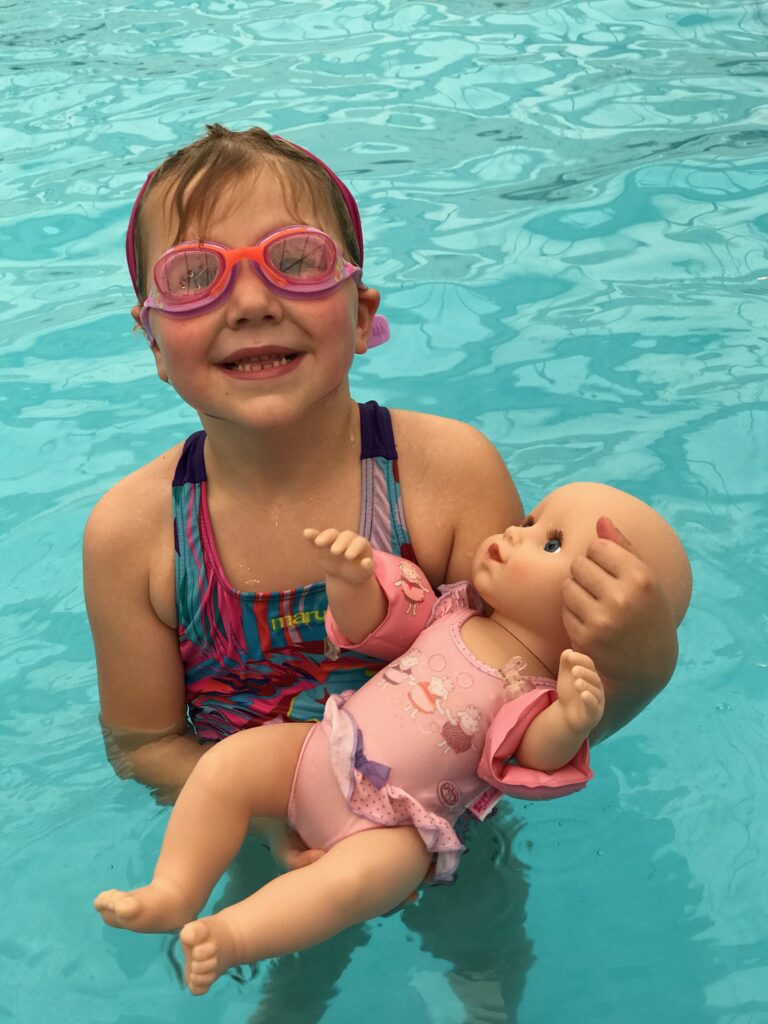 All the kids swam beautifully and were all keen to see if Baby Annabell actually swam.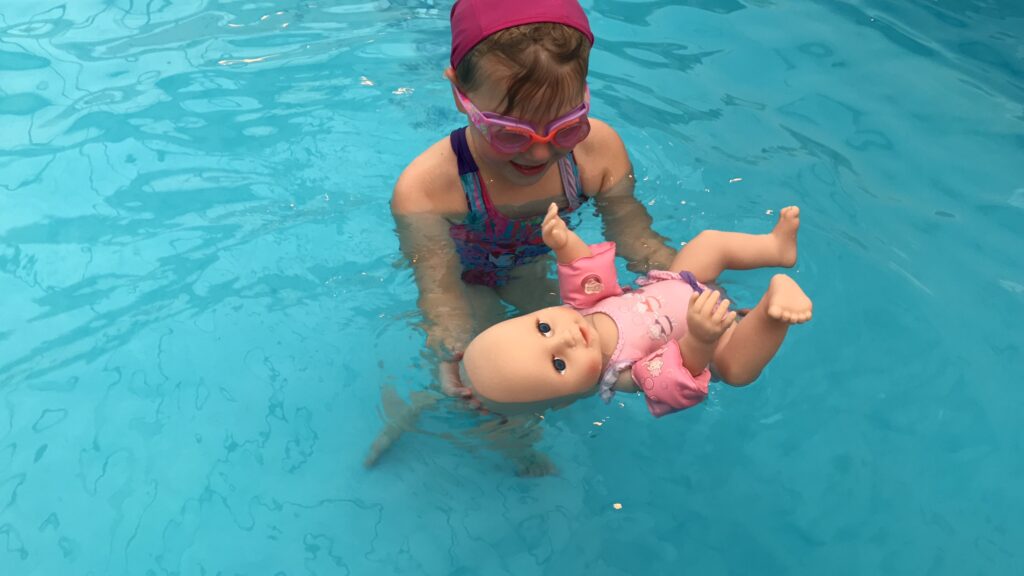 Babbling happily, the Baby Annabell Learns To Swim doll splashes, moves her arms and legs when she comes into contact with water, and floats on her back.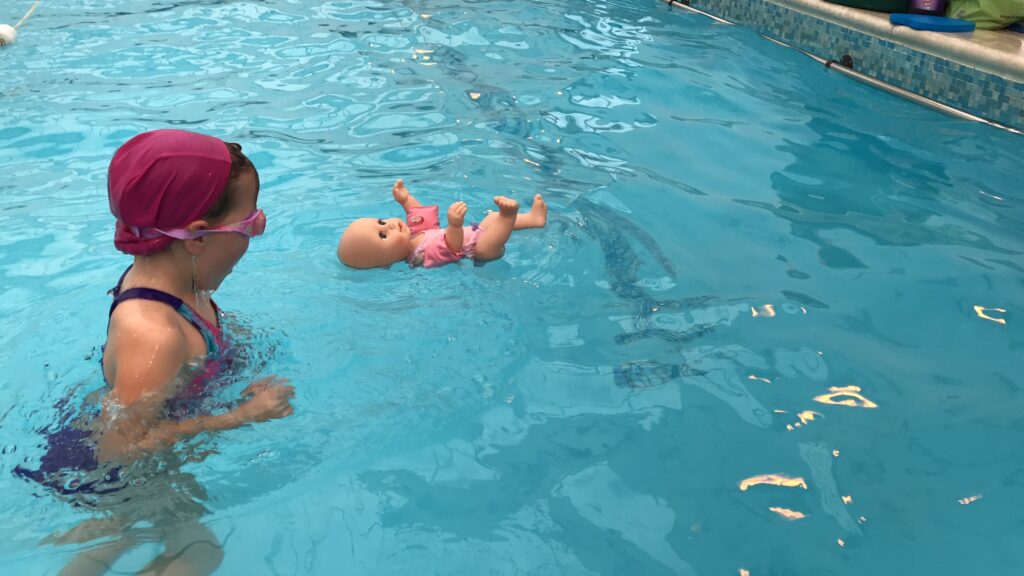 Baby Annabell Learns to Swim needs 3 x AA batteries (not included) but comes with a towel and inflatable water wings with cute sheep design.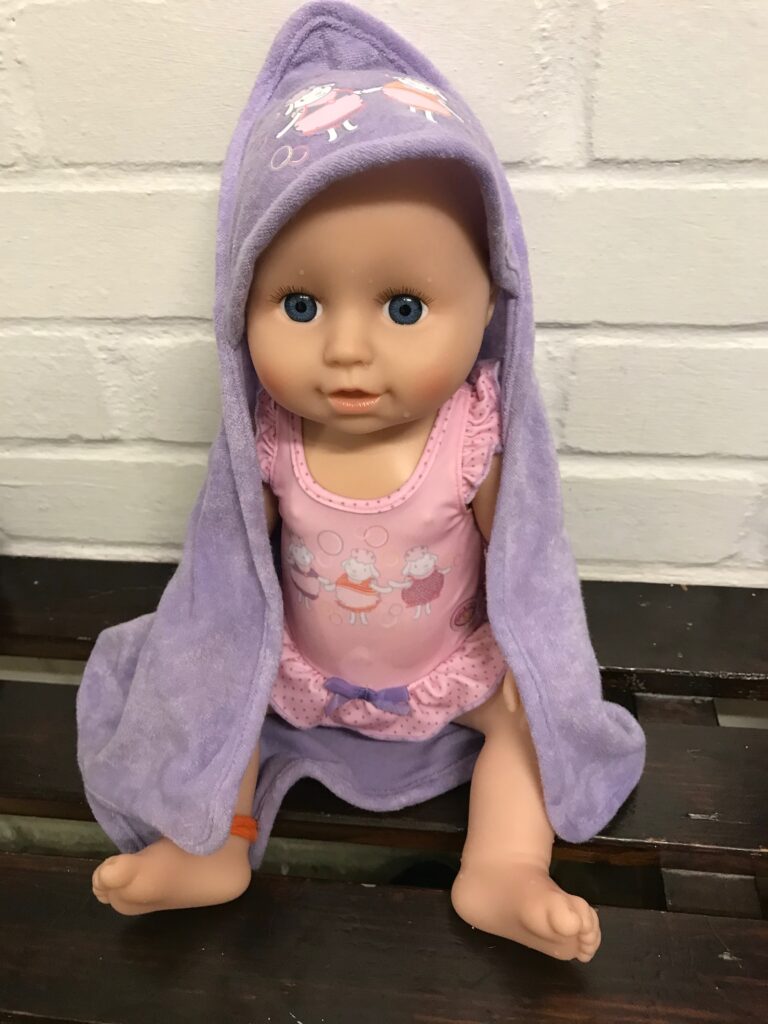 She doesn't propel herself through the water like I thought she would, but just gently moves her arms and legs. The kids seemed to love the idea of having a doll in the water though and I think she would be very encouraging if a child was going through a 'water wobble' stage. I would say she is idea to play with in the bath or paddling pool too.
Olympic swimmer Rebecca Adlington has teamed up with Baby Annabell Learns to Swim to reveal her tips on giving youngsters confidence in the water.
Rebecca Adlington says: "Learning to swim is an important milestone, helping to instil confidence from an early age as well as being a really fun bonding experience between a parent and child. If your little one is nervous it can be a challenging process – expect plenty of tears and tantrums, however initial fears can be overcome by slowly building confidence and trust."
Whether your child is an anxious swimmer or an excited water baby, Rebecca Adlington's top tips will help turn your child into a little Olympian in no time –
Children can be initially nervous of the water, baby steps and lots of praise will help them overcome a lack of confidence. Try taking them alone to just watch for the first time, then toes in next time and so on, along with lots of positive praise to help encourage them to take that first dip.
Toys are a brilliant tool, they are such a good distraction for anyone who doesn't normally like putting their face in the water or splashing. Toys such as the new Baby Annabell Learns to Swim doll are a great way to give children (and parents!) the courage to take those first steps towards swimming.
Swimming is huge bonding experience. The learning process is a lot to do with trust and really builds a closer relationship between and parent and child. For this reason, try not to use your phone during lessons to avoid distractions.
The younger you start swimming lessons the better. I took Summer from 3 weeks old. It is all about building confidence and awareness of the water from a young age. Swimming also helps with a child's muscular development and is fantastic for understanding their physical abilities.
Make good use of the equipment that's there. Whether it's armbands, noodles, or vests, use whatever your child is more comfortable with. I tend to do five minutes with floatation equipment and five without, this helps when they're really young and still building confidence.
Mix up who takes the child swimming. Whether its Mum, Dad, Grandparents etc. It's good to go with someone they trust whilst getting used to swimming with different people.
Does your child learn to swim?