Playing with dolls has gone through a bit of a resurgence in our house after a dip in popularity with Eliza.
In October we were sent Baby Annabell Learns to Swim and she is now a regular attendee of our swimming lessons, as Eliza is allowed to play with her at the end if she listens during her lesson.
Now in Baby Annabell's "learn" range, there is Baby Annabell Learns to Walk.
She doesn't feel quite as sturdy as other Baby Annabell dolls, but that is because her joints need to move to allow her to crawl and walk.
To get started, you need to insert 4 x AA batteries into the compartment in her back and switch her on.
Once switched on she gurgles and coo's, but to make her crawl you need to put her in the crawling position and lift her head up so she is looking ahead.
She crawls for around 60 seconds, after which she falls asleep and will wake up if you press her tummy button.
Baby Annabell also sits for you and sometimes she will even throw a tantrum, just like a real baby to get her own way!
To get Baby Annabell walking, simply raise her arms and straighten her legs. She will carry on walking for as long as she is in this position.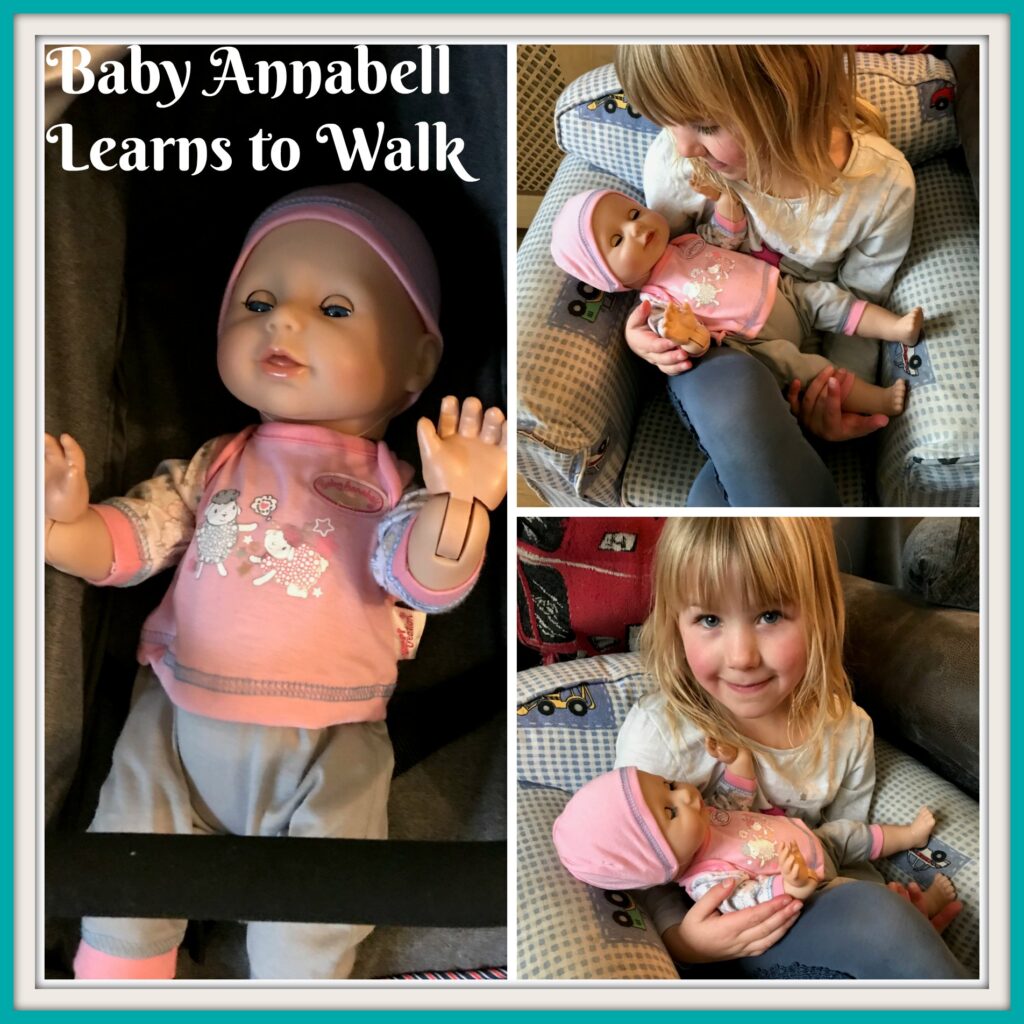 The Baby Annabell range focuses on all the caring and nurturing aspects of being a mummy or daddy making it ideal for introducing little ones to the idea of a younger sibling coming along or caring for something / someone else.
Both Sebastian and Eliza love to play with her, encouraging her to crawl towards them and lifting her up to help her walk. She is slightly heavier than other Baby Annabell dolls and due to her joints she is recommended for children aged 3 and up.
Disclaimer: We were sent Baby Annabell Learns to Walk for the purpose of a review. All thoughts and opinions are our own.