Last year we reacquainted ourselves with the Isle of Wight last year and have visited the Island on a number of occasions since.
If you ask the kids their favourite places to visit on the island, without hesitation they will reply either Blackgang Chine or its sister site, Robin Hill Country Park.
We had not heard of Robin Hill until we visited the country park last year and we were blown away by the award-winning 88 acres of beautiful countryside and forest and the kids could not wait to get inside the park, coming face to face with their mascots Diaz and Bonita as soon as we walked in the door.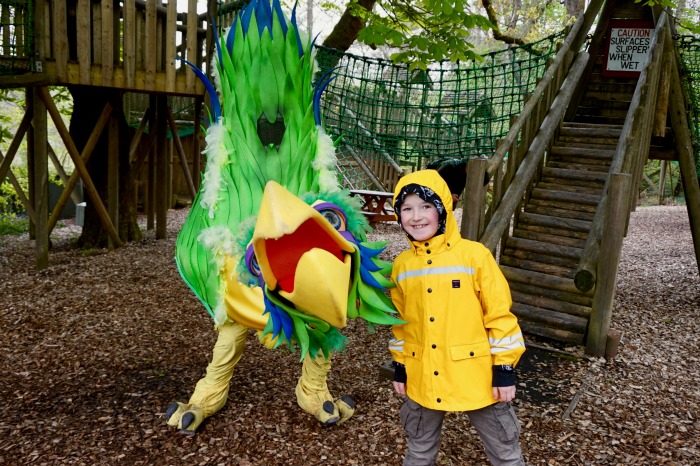 Robin Hill offers a great mix of rides and adventure play for fun-loving families and children alongside relaxing woodland gardens, ponds and sculpture walks. After a bit of high-jinx with Diaz and Bonita (Diaz thought Isaac was a tasty banana), the kids were soon climbing high on the tree top trail.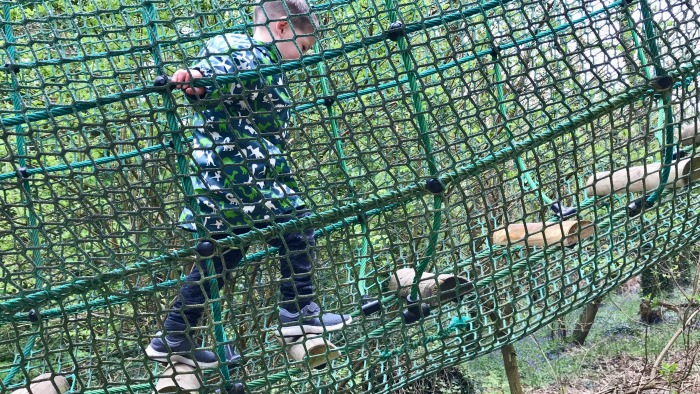 Once they had completed the trail, they were itching to move on to the park favourite – the Squirrel Run, but not before we made the most of a sea of bluebells for some photo's.
As we approached the canopy skywalk, which stands 10 metres above the ground and home to the Squirrel Tower and Squirrel Run, we noticed a new addition to the park…….bouncy net bridges.
We had discovered the delights of these bridges the day before during our visit to Blackgang Chine, but these were longer, much higher and so much fun!
I think they would have stayed playing on these and on the Squirrel Run, a spiralling mesh tube that is suspended around the canopy skywalk that the kids can crawl or shuffle through, all day if we had let them.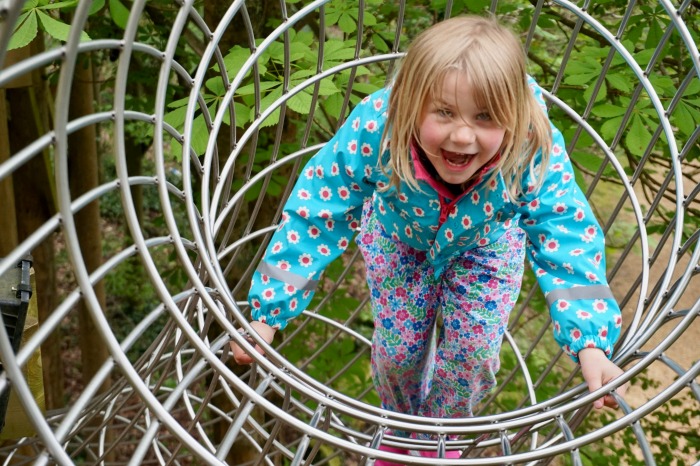 There was a fair bit of building work going on, so it looks like they are extending the Sky Walk to be even bigger and better.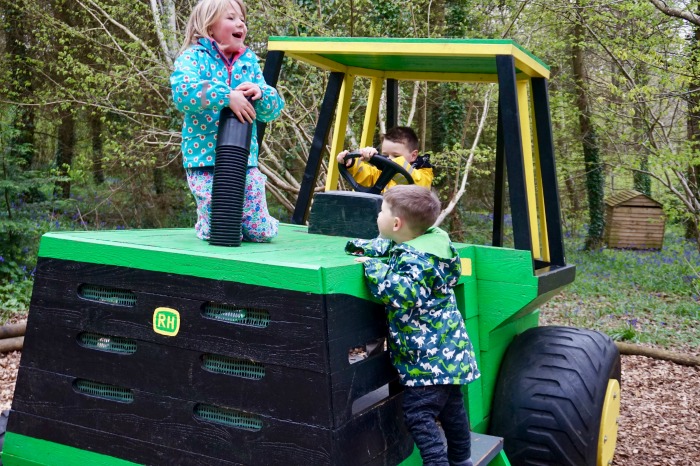 The great thing about Robin Hill is that there is something to see and do around every corner and despite being hilly, the kids were encouraged to race along the to next activity on offer.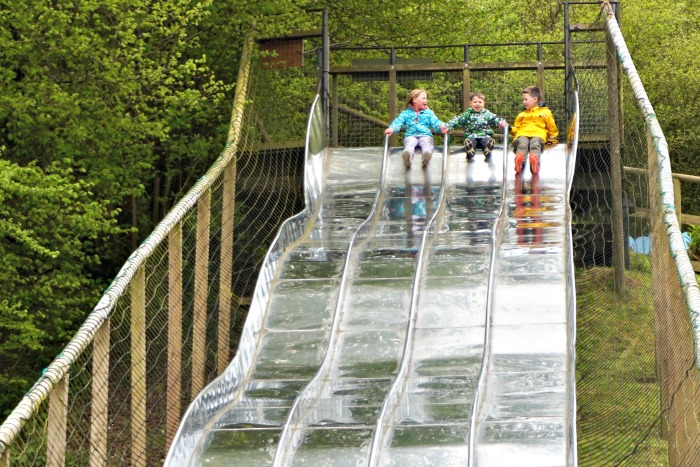 Since our last visit, they have added some new snake slides to the side of the hill, which added some twists and turns as well as lumps and bumps to negotiate.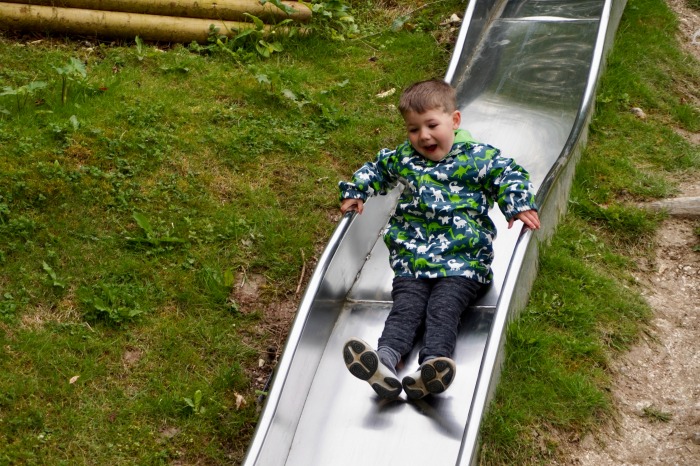 In the same area as these slides is the exhilarating quarter-mile downhill toboggan run, which Isaac and Sebastian adored. This time I managed to persuade Eliza to ride it too and after being a little "brake happy" at first, we were soon chasing the boys down the hill.
The weather hadn't been brilliant on the run up to our visit and the stunning lakes were full to bursting with water, but that made the rope bridges over the top even more fun to bounce across, as they gently sploshed in the water.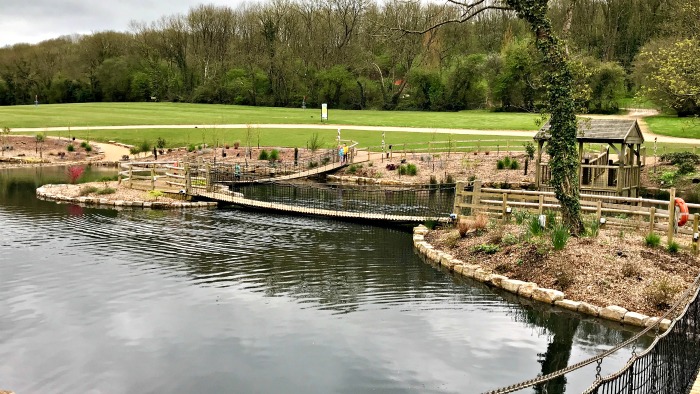 The water was so high that it came right up to the edge of the walls, so we could spot tadpoles swimming close to the surface.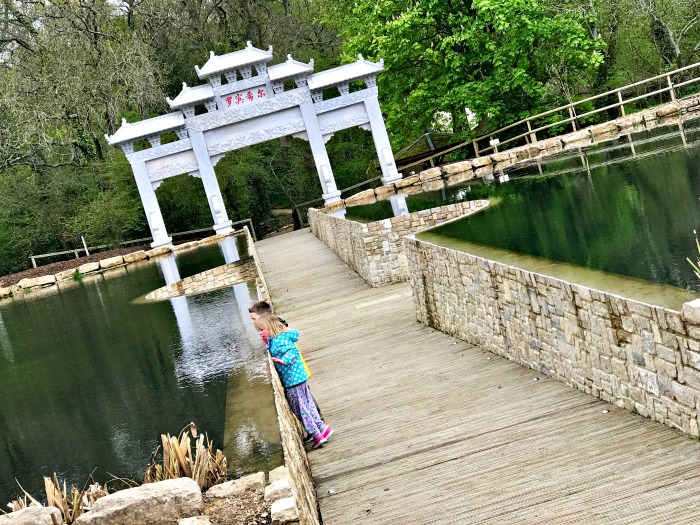 The other side of these lakes are beautiful woodland ponds with Chinese style bridges, tumbling waterfalls and stunning sculptures to admire as you walk through.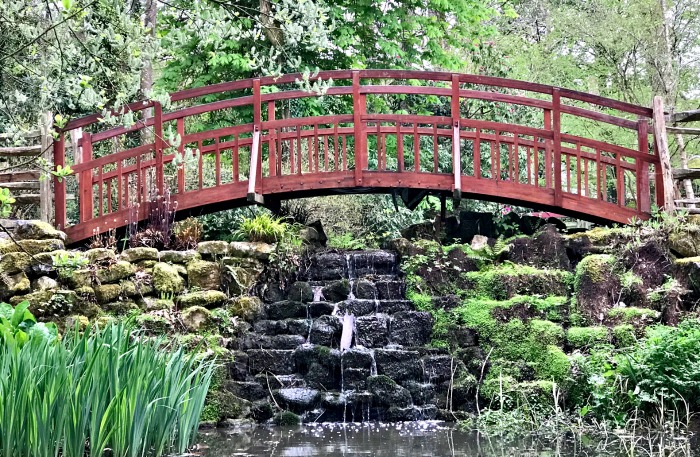 It was then to the African area where they got to enjoy traditional play equipment with a safari twist, including a zebra slide, giraffe coloured swings, a large wooden play frame and model animals dotted throughout the area.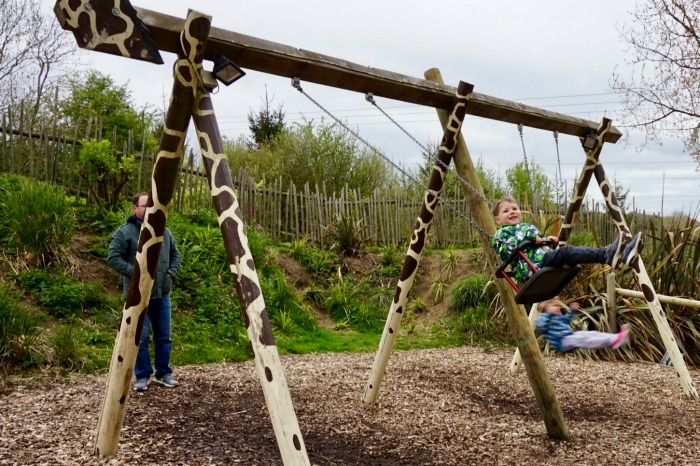 Also at Robin Hill is a Falconry area where they display birds at various times of the day or you can just go and admire them on display in the marquee.
Being a country park, the locals are there too.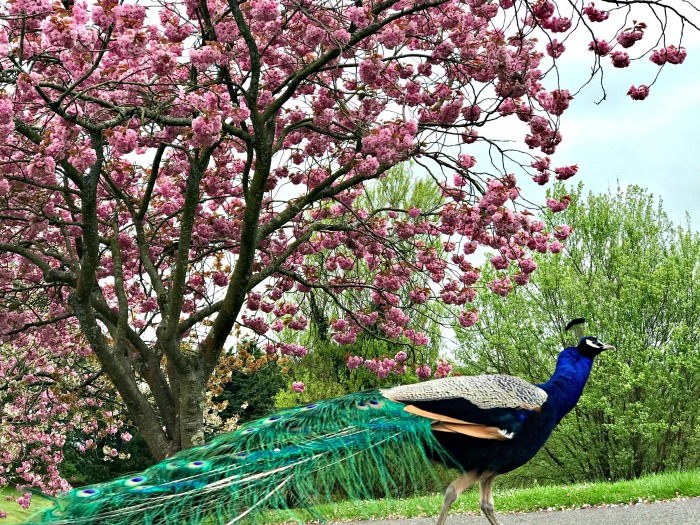 Boy, do they know how to pull out the stops and put on a show.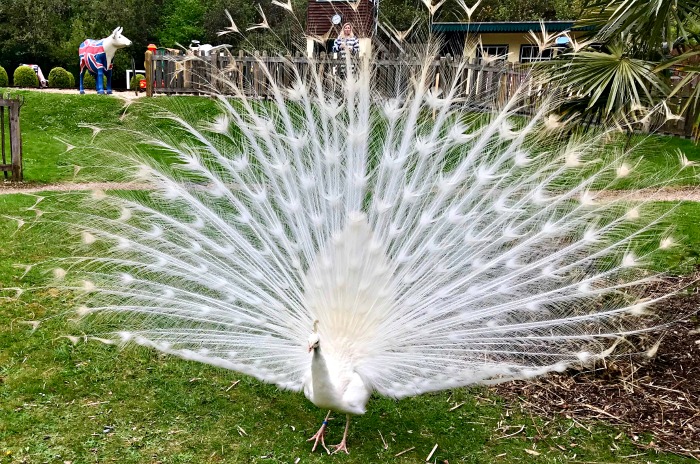 We were treated to a couple of impressive displays during the day.
For kids enjoy thrills and spills, Robin Hill also has a couple of rides including the Colussus Swinging Galleon, the Toboggan Run and the 4D Motion Cinema to enjoy and for smaller kids the Cowes Express is great fun.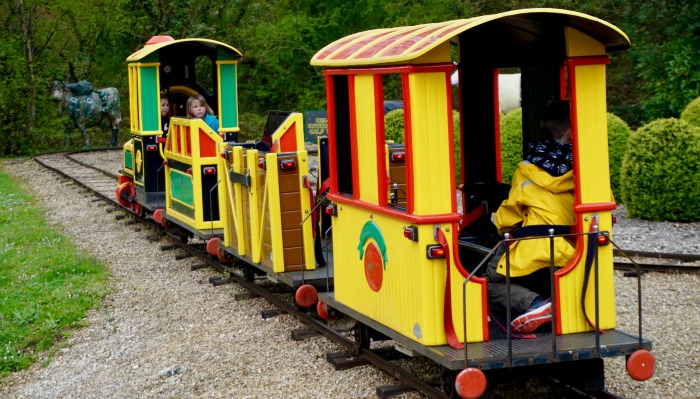 Robin Hill is packed full of things to keep the kids occupied all day.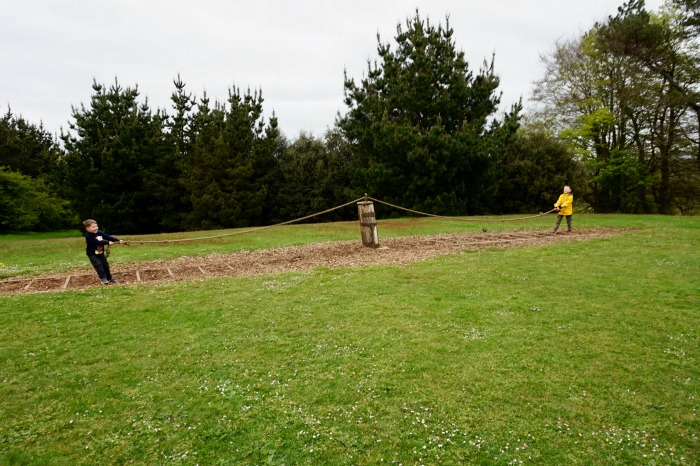 Although hilly in places, it is perfectly accessible for pushchairs and wheelchair users with toilet facilities and baby changing rooms are several locations throughout the park.
A family saver ticket to Robin Hill costs from £58 (off-peak) or £72 (peak) or for a bigger saving you can buy combined tickets for Blackgang Chine and Robin Hill for £128 (off-peak) or £148 (peak).
All tickets purchased automatically offer 7 days of free re-entry to the park, so if you are holidaying, it is the perfect excuse to return to the park you have purchased tickets for. If you have purchased a joint park ticket, returns are valid to both parks. Don't forget I currently have a giveaway to win tickets to Blackgang Chine, but hurry it ends soon.
Disclaimer: We were guests of Robin Hill for the purpose of a review. All thoughts and opinions are our own.