On Wednesday we were invited to become a tourist in our home town with National Express and the ODDBODS, hosted by children's TV Presenter Nigel Clarke.
If you have not heard of the ODDBODS, it is a CGI-animated series focusing on seven cute characters – Fuse, Pogo, Zee, Jeff, Bubbles, Slick and Newt.
These non-dialogue characters survive the perils of everyday life, unintentionally turning ordinary situations into unexpected, extraordinary and always humorous events.
ODDBODS are hugely popular with my kids and can be found on CITV, Netflix, Amazon Prime and have enjoyed over 13m view on YouTube and can now be found on National Express coaches using their VUER app.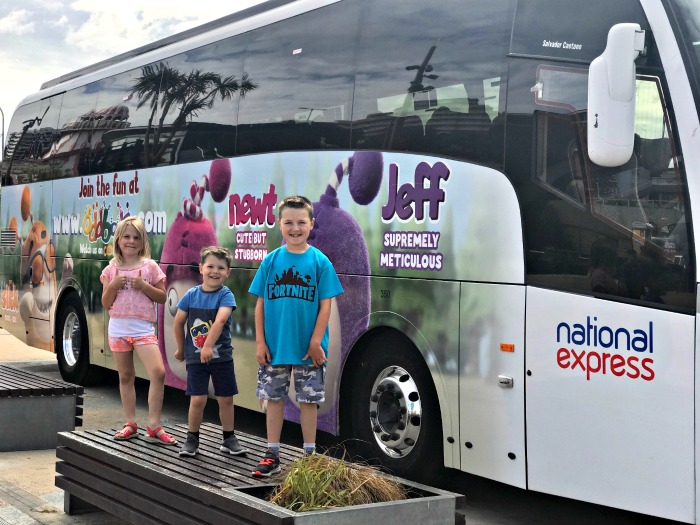 VUER is the National Express digital entertainment service, available on their core network of coaches, and what's even better is it's absolutely free to use!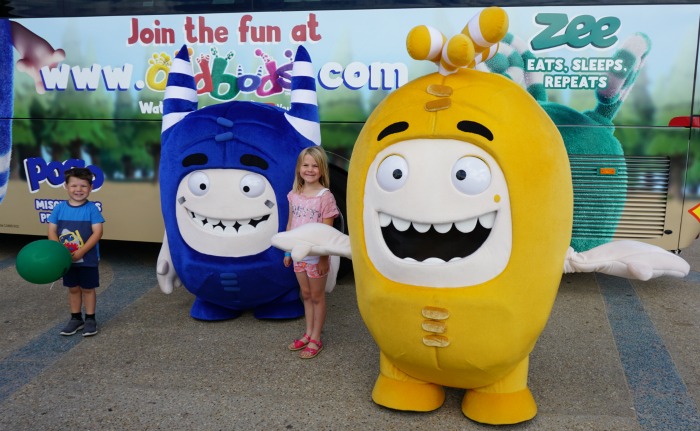 Once you've downloaded the app, available on AppStore and Google Play, and registered, simply hook up to the wi-fi aboard the coach and start enjoying hours of movies, tv shows, news and sport. You'll even find shows to keep the kids busy, including ODDBODS and great magazines to browse through too.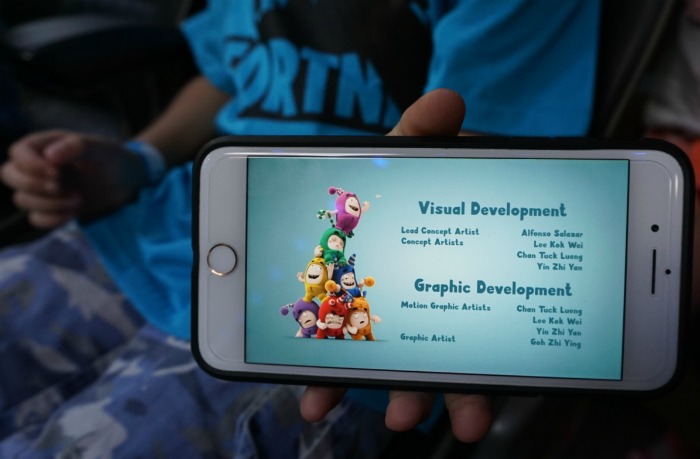 We jumped on the coach for a brief tour of Bournemouth, giving the kids enough time to watch a couple of ODDBODS episodes on the Vuer app. I do recommend taking the kids tablets though, so you get to keep your phone!!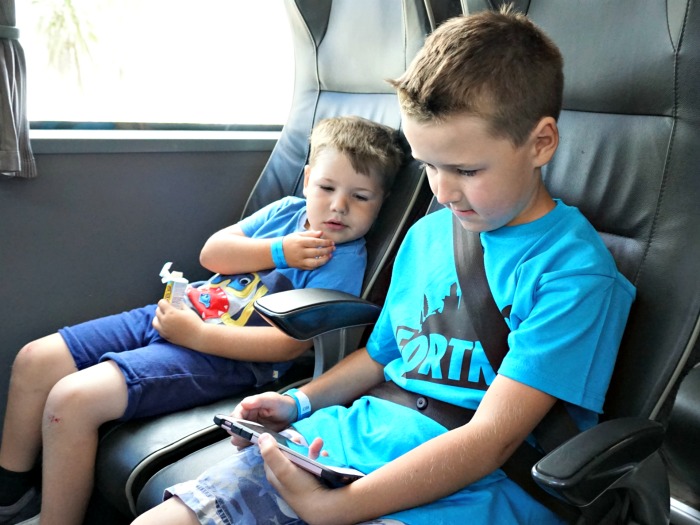 Then it was time to have some fun and sample some of the attractions that make Bournemouth a popular tourist destination, taking some balloons to give out to passers-by on the way.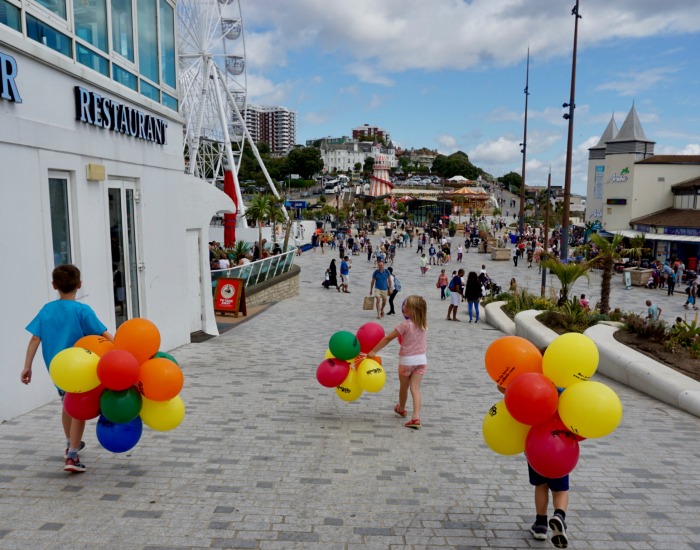 Mini Golf Bournemouth
Who doesn't love a spot of crazy golf?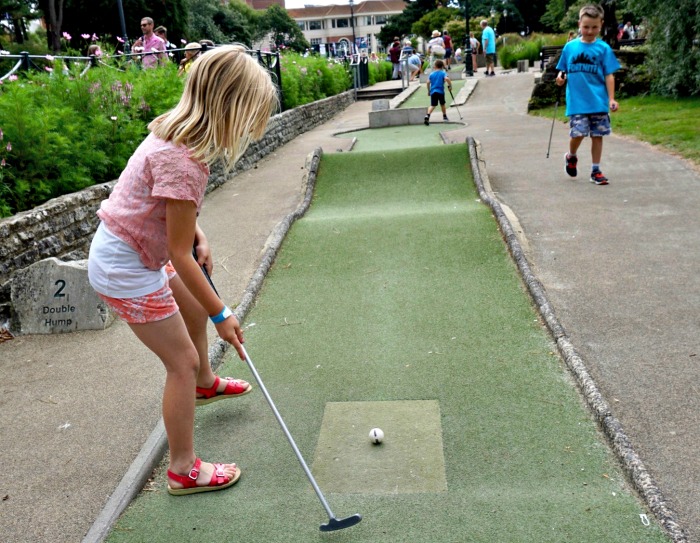 This 18 hole mini course is at the heart of the lower gardens between Bournemouth pier and the town centre and has seen many a competitive match between our family.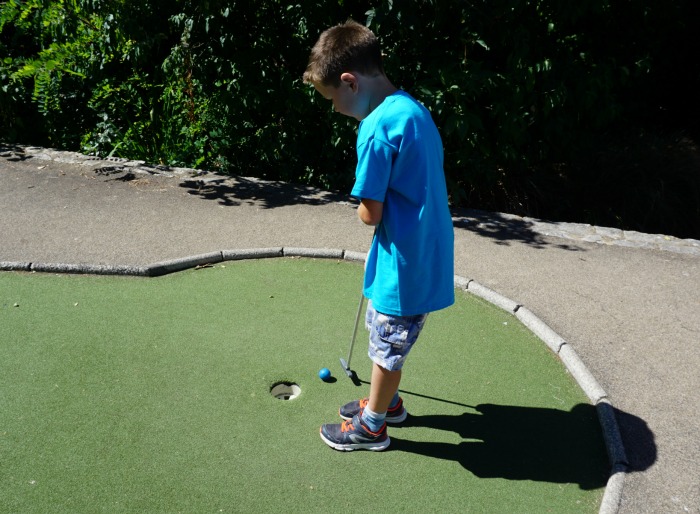 Guess who was the only person to get a hole in one!!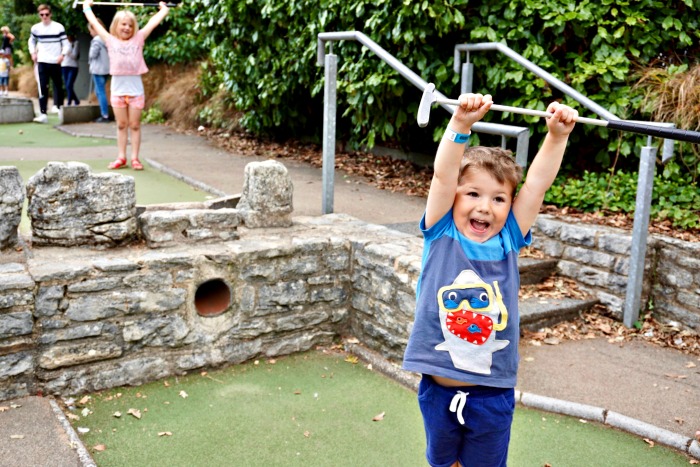 However, Isaac was the ultimate winner.
Bournemouth Wheel
The popular big wheel is back on the seafront, positioned just behind the pier.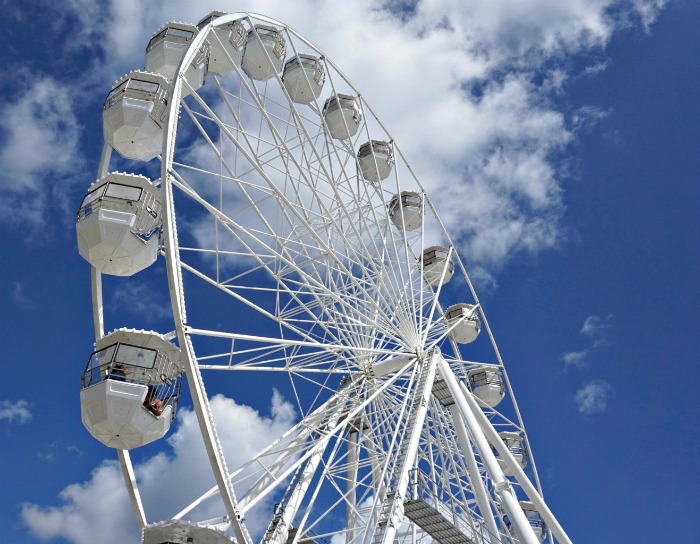 The wheel takes you up 100ft in the air, offering you spectacular views over Bournemouth lower gardens and the coastline.
We were lucky enough to visit on a clear, but slightly blustery day and could see all the way to Hengistbury Head and the Isle of Wight to the east and Studland Bay and Poole Harbour to the west.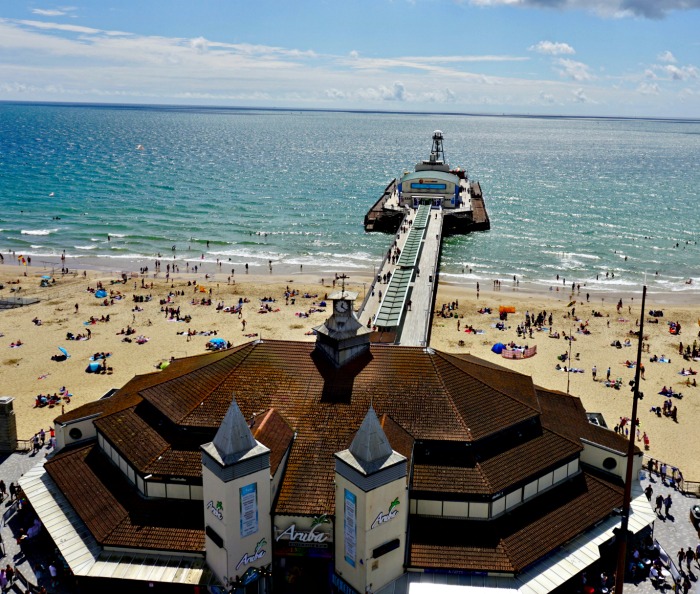 Sadly, much to Sebby's disappointment we couldn't quite see our house but it was lovely seeing Bournemouth from on high.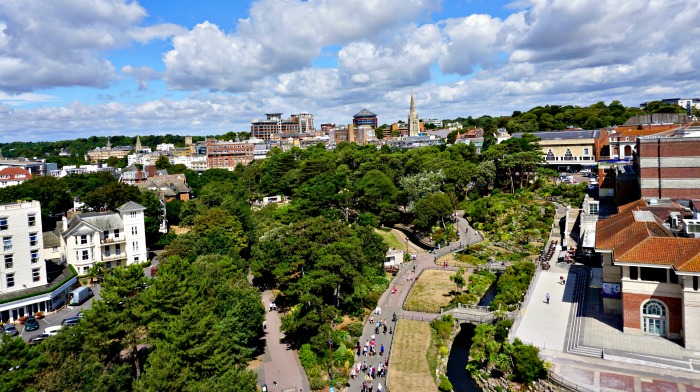 TOP TIP: Bournemouth residents get a 10% discount on the price of the Bournemouth Wheel, so bring some I.D. with your proof of address on if you plan to ride.
Key West
By now it was lunchtime so we headed to Key West, a restaurant bar and grill situated on the end of the pier where we enjoyed a buffet and some ODDBODS crafting activities with Made By Me Craft Parties.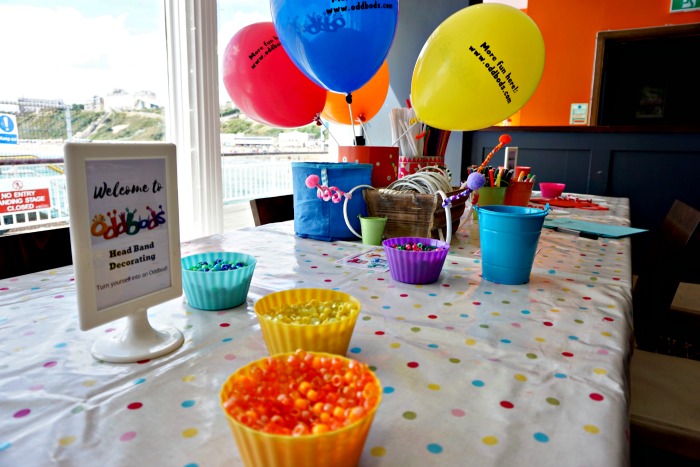 The kids got make ODDBODS headbands and decorate their very own pencil cases.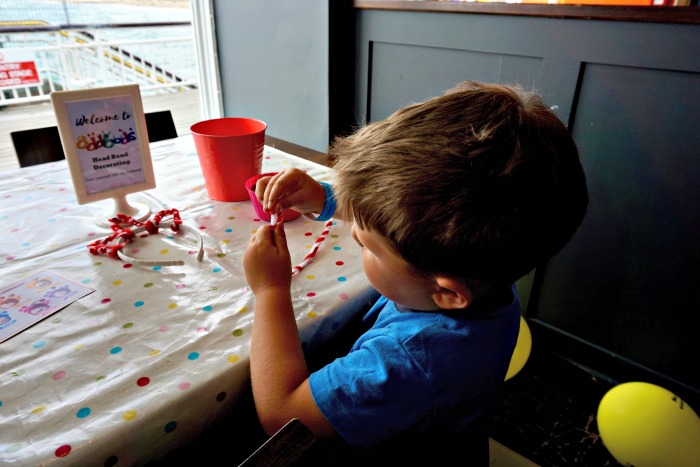 They were also given colourful paper bags to pop their creations in, which Eliza insisted on decorating too.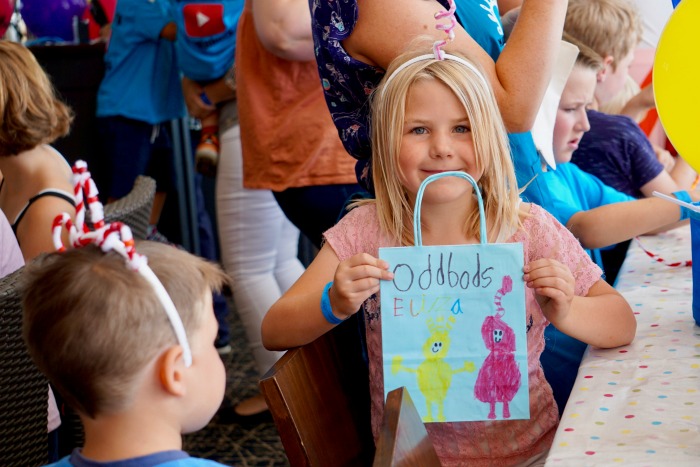 They all did a fab job!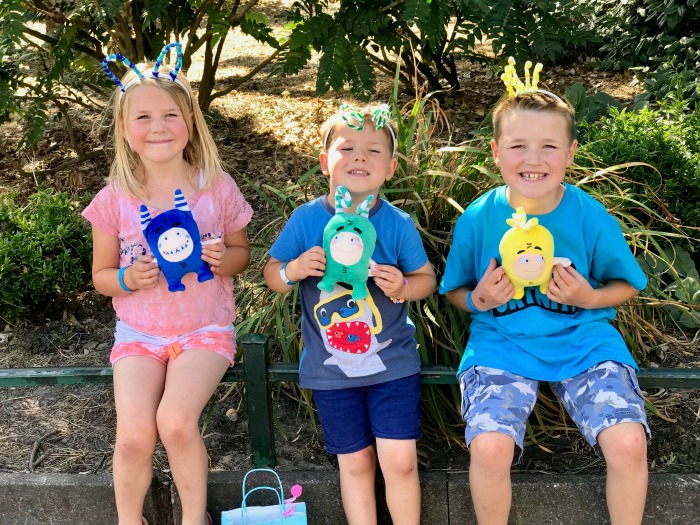 Although that was the end of the official event, I had one more surprise up my sleeve……..Isaac has always wanted to do the zip wire on the pier, but his height always conspired against him.
PierZip
Accompanied by Grace, from Vevivos.com, Nigel and two brave ladies from Hello Comms he was finally tall enough to ride the zip, although he did have to wear a 3kg weight as was not quite heavy enough.
They all bravely launched themselves off the 25m high tower and "zip surfed" 250 meters over the top of the waves to land on the beach.
Isaac loved it so much he wants to do it again, only jumping off backwards next time.
The kids described our day out as "THE BEST DAY EVER!!", so a massive thank you to Nigel for being such a great host and Hello Comms for organising all the fabulous activities.
Remember: There's A Little Odd In Everybody! Embrace Your Inner Odd!
Find out more about the ODDBODS at facebook.com/OddbodsOfficial/