Last year I decided to go against New Year's Resolutions as I always break them by the third week of January and opted to choose 18 goals for 2018.
Although I didn't refer back to my post until I did an update at the beginning of the month, something must have stuck in my head because I achieved 10 of them which isn't too bad, so I thought I would try again this year, but this time review them on a monthly basis.
My 19 goals for 2019
Do more walking
As a family, we have fallen in love with walking, having been on two family walking holidays, one in the Lake District and one in the Yorkshire Dales.
Over Christmas we watched Julia Bradbury's Britain's 100 Favourite Walks and have been inspired to see more of the country on foot. For this year though, my aim is to walk the Jurassic Coast, although not all in one go!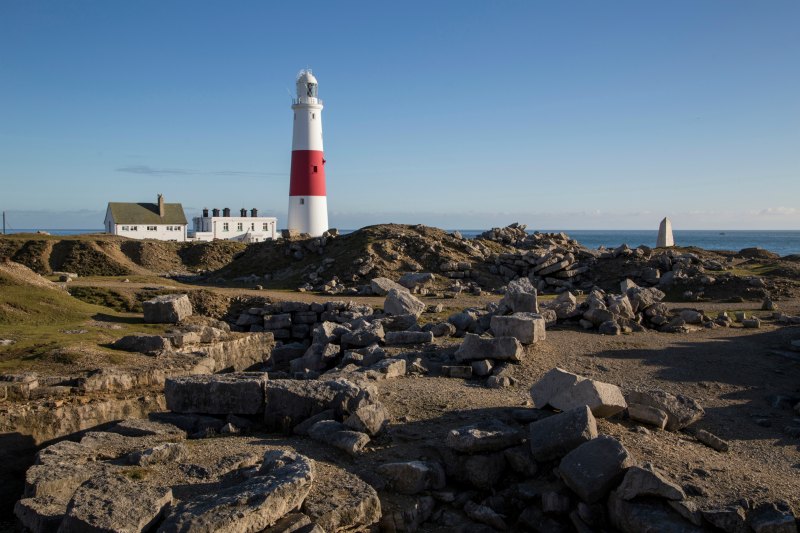 Go Swimming
A re-entry from last year, I want to swim more often. I spend around 7 hours sat by the side of a swimming pool every week, watching the kids train but really miss swimming myself.
At a couple of Isaac's training sessions the pool is open to the public at the same time, so my aim is to swim at least once a week.
Replace our doors
Another re-entry from last year, I am desperate to replace our internal doors, especially since we have redecorated. I am one step closer than I was last year………we have a quote!!
Go to more Theatre Shows
We love going to the theatre and in the last year have seen Wicked, Shrek The Musical and Les Miserables, but there are so many more I want to see. My aim for this year is Hamilton, School of Rock and Harry Potter and the Cursed Child.
Do my Tax Return in April
Every year I say I am going to do my tax return in April, but every year I leave it until January (I did it yesterday)………I am determined to get it done and dusted earlier in the year this time!
Explore more of the UK
Another re-entry from last year. I love exploring our beautiful country but our travels always seem to take us in the same direction – Devon and Cornwall. Places I would love to visit this year include Stratford Upon Avon, Snowdonia, Belfast, Peak District and to see where I was born in County Durham and to see Kynren.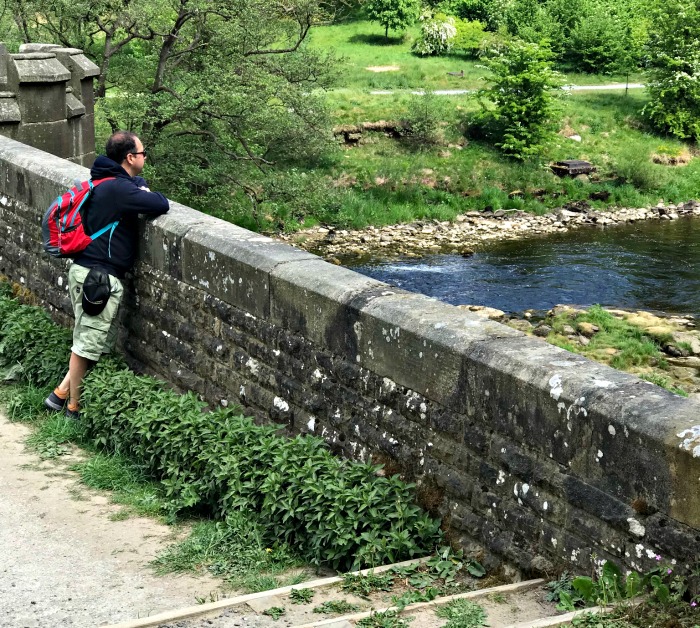 Create a days out wishlist with the kids
Our days out are normally dictated by me and although the kids enjoy them, they are at the age where it can be a struggle to get them out the door. Having their own wishlist to tick off will helpfully combat this (she says).
Earn more money from the blog
I have always treated the blog as a hobby and any money I have earned has been a bonus, but I would love to earn a decent wage from the blog to help pay for more travels.
Get Fit
Depressingly I am the heaviest I have ever been and at the age of 44, it is getting harder to shift.
Last year I did a few bike rides with Hubby and really enjoyed them, so would love to get into a regular habit of cycling and hopefully lose a bit of weight at the same time.
Be more adventurous
Last year I attempted Dorset Water Park and Paddleboarding and this year I want to kayak around Old Harry Rocks and Durdle Door and try my hand at coasteering. Hopefully, the getting fit goal will help!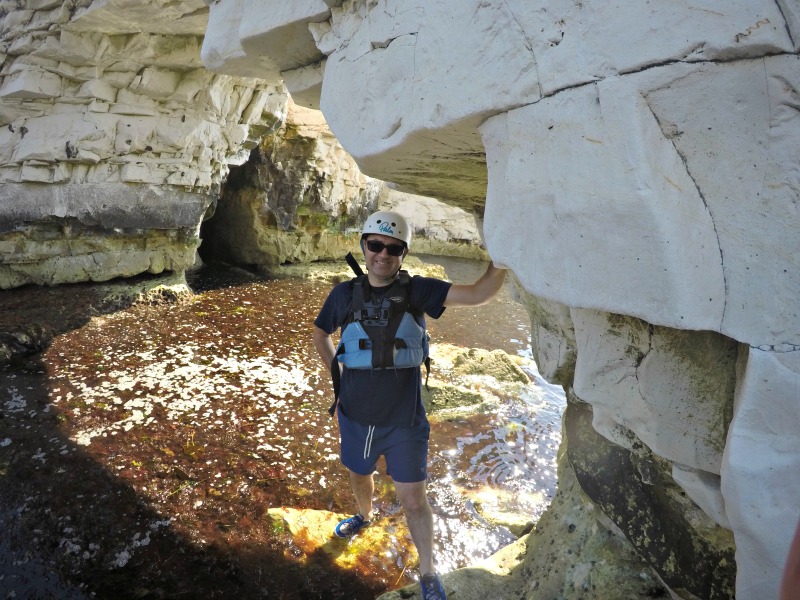 Get the tap fixed in the bathroom
The tap in the bathroom has been leaking from the base for about a year now and is getting worse. Both Hubby and I both remark it needs fixing and then promptly forget about it until the next time we use it.
Speak to a Financial Advisor
We have wanted to move house for a few years now, as we feel stuck in our starter home, 14 years after buying it
. We have been looking a local new builds which are supposedly affordable (they really aren't), but I would like to know just what we can / cannot afford so we can either do some work on ours, or finally find something more suitable for us.
Get a new car
We have not had a lot of luck with cars in the last few years, so we would like a new one.
Hubby and I disagree on what is best though, I would like a big seven seater again, as those are the only ones that seem to be able to fit three car seats across the back, but he wants something smaller. Plus I think we should lease, but he wants to buy.
Stop worrying about things I cannot change
Last year I had the stress of worrying about Kian, his A-Levels, driving lessons and university choice and this year its all about Isaac and waiting to see which secondary school he will be allocated.
Having had three go through secondary school already, I know that it up to the child to work hard and I am sure he will be fine wherever he goes.
Cook fresh more often
As a family we are always busy, Hubby's job is now farther away so he gets home later, which means I am often dashing between the kids clubs. This also means that dinner is grabbed out of the freezer without much thought.
I want to break my slow cooker out of retirement and start preparing our meals in the morning so I don't have to worry about it when I get home……..just need to persuade the kids they like stews etc.
Celebrate the kids achievements
It's not that we don't celebrate the kids achievements now, but, I often find myself comparing them to their peers, especially when it comes to swimming. I saw this quote yesterday and it really struck a cord:
Don't compare your child to others. There's no comparison between the sun and the moon. They shine when it's their time!
Find time to spend with Hubby
I moaned that I didn't spend much time with Hubby last year, but now I am working 5 days a week, him full time and our built-in-babysitter now at university, it is much harder. Not sure how will we manage it, but it will be nice to go out once a month, even if only to the cinema.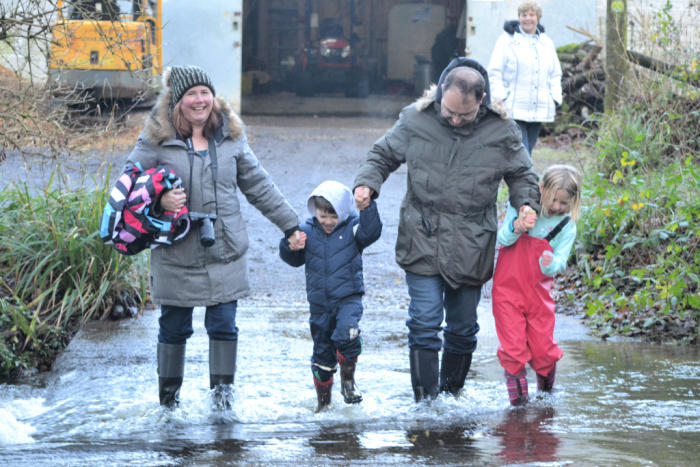 See friends more often
Another re-entry from last year. Going back to work and all the kids various activities have really impacted how often I see my friends – in fact I think I only see them on facebook and the odd blog event these days.
Many of us are all in the same boat, so fitting our diaries together is tricky, but I for one will be making more of an effort.
Keep on top of my blogging to-do list
My final one of the year is to ensure that my blogging pile does not grow out of control like it normally does. Reviews will be done as they arrive!!
So, there you have it. I think my list is achievable and I will be checking back regularly to see what I have ticked off.