During the Easter holidays we headed to North Wales with Adventure Map, who are 10 of the best adventure companies in North Wales, working together to promote the region as the best place for outdoor adventure tourism in the UK, with a handy app for your smart phone.
The AdMap App, available on app store and google play, tells you what adventures are nearby to help you to discover exciting adventures in North Wales.
We stayed in a beautiful holiday cottage in Anglesey and the closest adventure to us was RIB RIDE, which is based on the Menai Straights.
They have a range of RIB ride adventures to choose from and we were lucky enough to try two of them; the family friendly Bridges and Swellies adventure and the Velocity RIB Ride.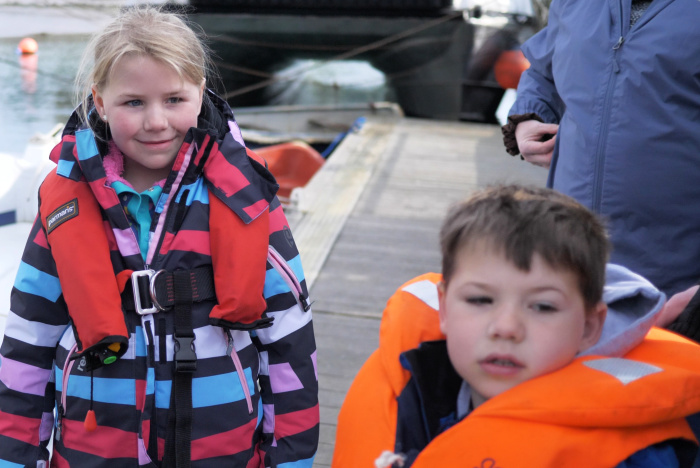 Bridges and Swellies Adventure
This adventure departs from Porth Daniel, Menai Bridge and is suitable for all the family aged 4 – 104!!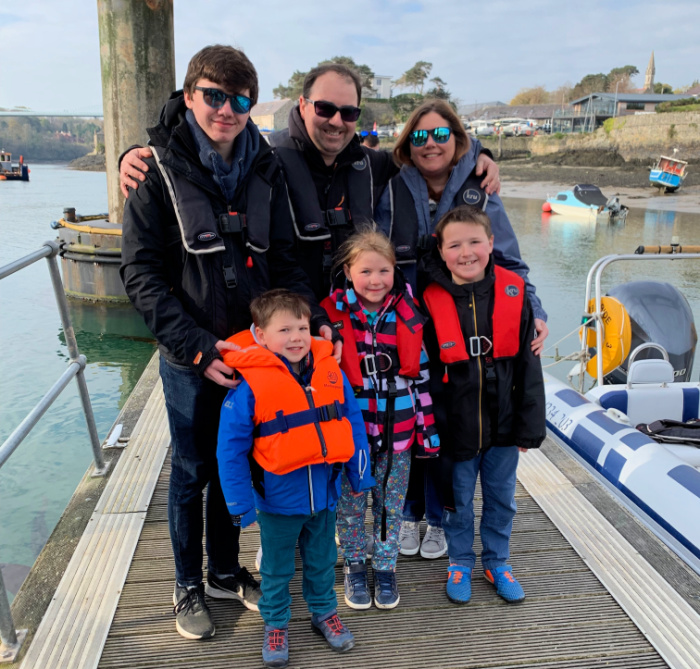 We were all kitted up with life jackets and given a safety briefing before heading out onto the water for the hour long trip.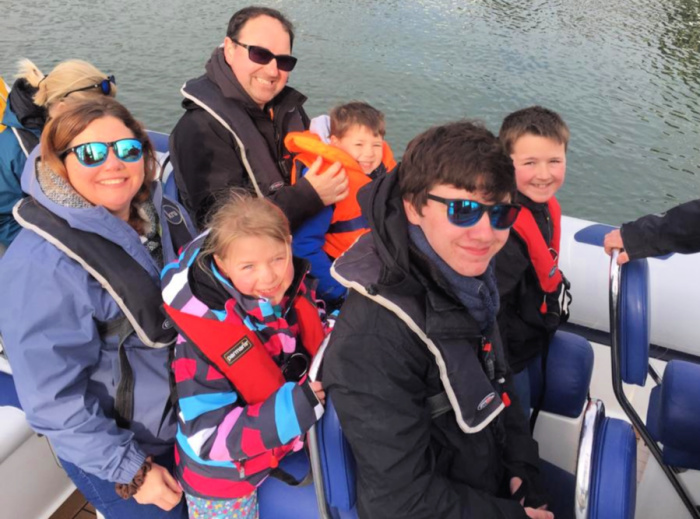 From the launch location we headed under Thomas Telford's Menai Suspension Bridge, where you enter the infamous Swellies with its shipwrecks, rocks and whirlpools.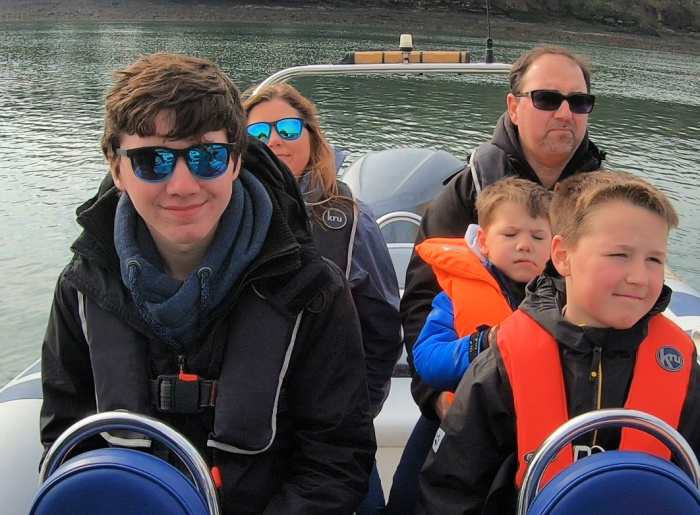 The kids were fascinated by the movement of the water as we headed towards the Britannia Bridge and Nelson's statue.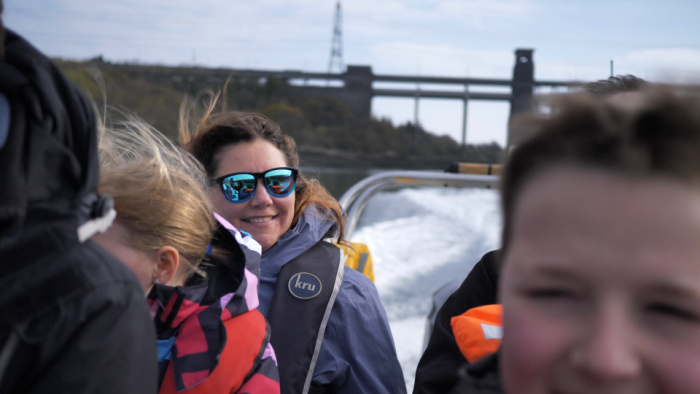 Although you ride at approximately 50mph along the straights, the speed is interjected with breaks where you learn fun facts and stories about the surrounding area.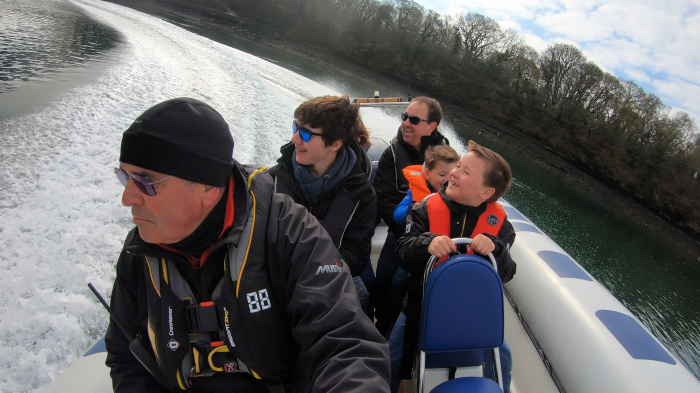 Our skipper was brilliant fun, aiming the chat perfectly at the family and answering any questions we threw at him.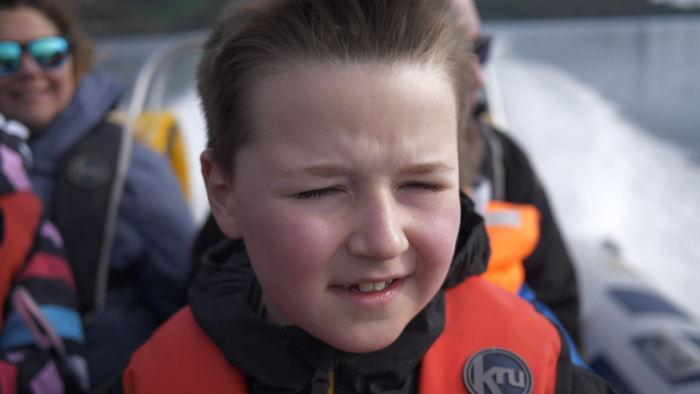 The kids favourite part of the adventure though – doing donuts on the water!!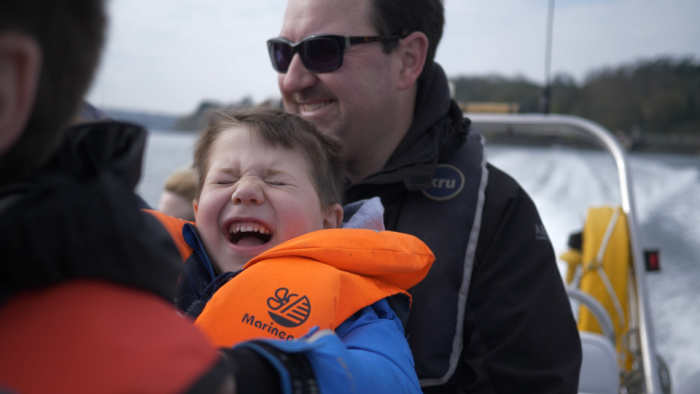 The Bridges and Swellies tour takes around an hour and costs £25 per adult and £20 per child (aged 4-16).
Velocity RIB Ride
Not for the faint hearted, this adventure is strictly for children aged 10 and over and you get to don some very lovely overalls to protect you from the wind.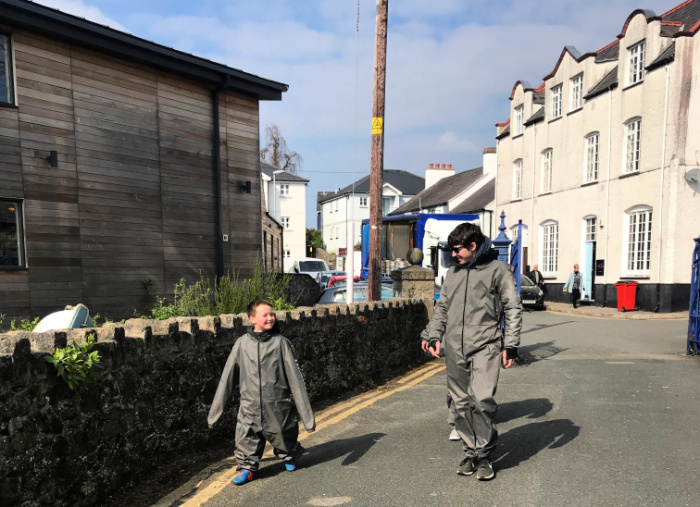 Like the Bridges and Swellies adventure, you are given a safety briefing and life jacket before boarding the RIB.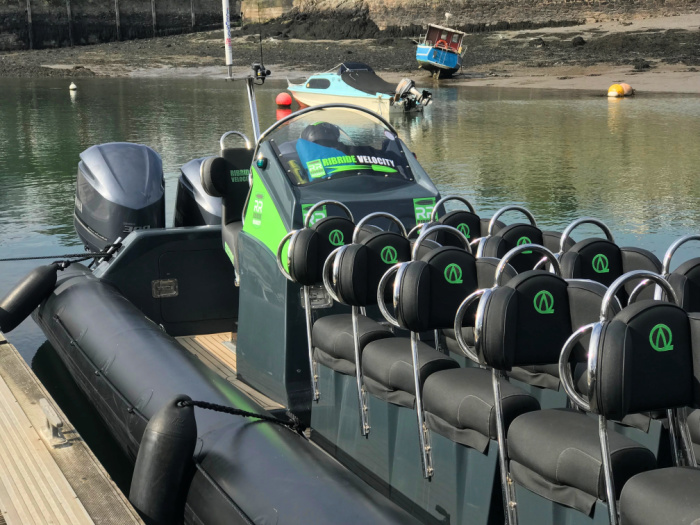 This is no ordinary boat, it is an adrenaline-fuelled fast moving RIB going from zero to around 70 knots (80 mph) on open water.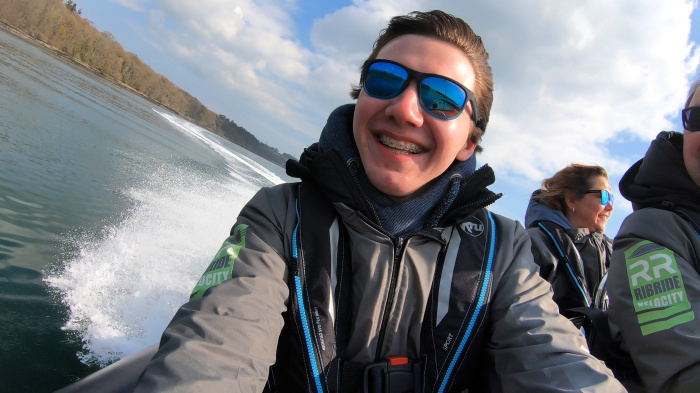 Like the previous tour, it wasn't constant speed, although there was a lot less talking!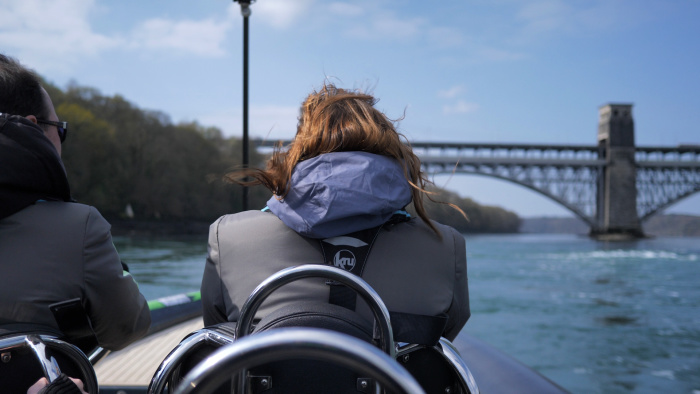 I have been on a power boat on the sea, but this was an entirely different experience as it felt so smooth – almost as if it was gliding above the water.
When he opened the boat up to its top speed, it was an exhilarating experience that we will remember forever. It almost felt like half an hour on the water wasn't enough as we all wanted to go again.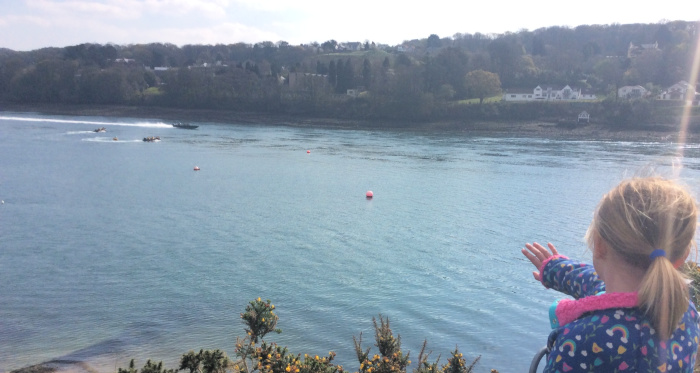 We spent the rest of the day with a very windswept look!!!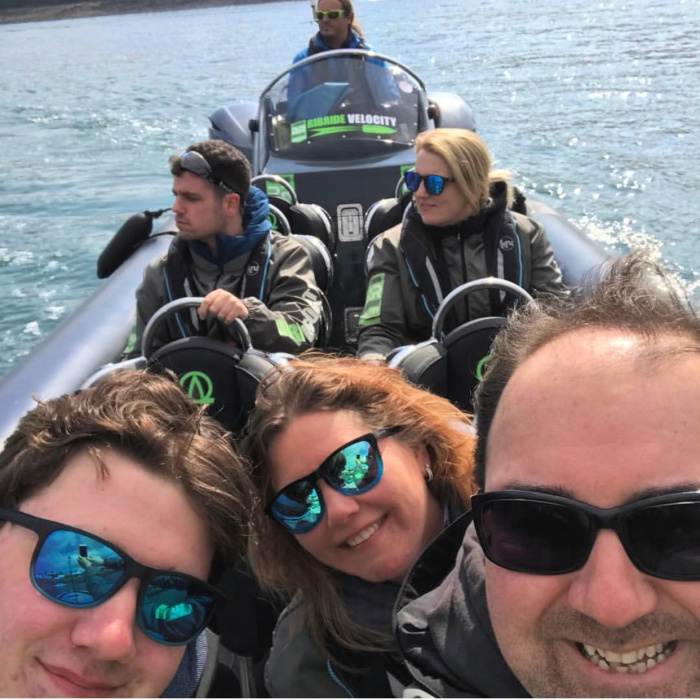 Velocity RIB Ride costs £35 per person and lasts for 30 minutes.
TOP TIP: Wrap up warm, even on a summers day as it is quite chilly on the water, especially when travelling at speed!!
For more information on their other tours, head to ribride.co.uk
Disclaimer: We were guests of Adventure Map for the purpose of a review. All thoughts and opinions are our own.
Image Credit: Follow Films