During the Easter holidays we headed to North Wales with Adventure Map, who are 10 of the best adventure companies in North Wales, working together to promote the region as the best place for outdoor adventure tourism in the UK, with a handy app for your smart phone.
The AdMap App, available on app store and google play, tells you what adventures are nearby to help you to discover exciting adventures in North Wales.
On our second day in North Wales, we headed to the National Outdoor Centre at Plas y Brenin which offers climbing, mountain biking, canoeing and hiking experiences for all abilities.
For our planned day of fun, we started with outdoor rock climbing and got ourselves kitted up before heading on a short 10 minute walk to our climbing location.
Rock Climbing
The idea of the course is to give you a taster of what rock climbing involves and to teach you the basic techniques.
Kian, Isaac and Eliza have all done bouldering at our local centre and love climbing walls, so I was confident that they would enjoy this session.
Once the instructor had set the ropes up, the first thing we needed to learn was to belay.
Belaying is a technique used by climbers to exert tension on a climbing rope so that a falling climber does not fall very far.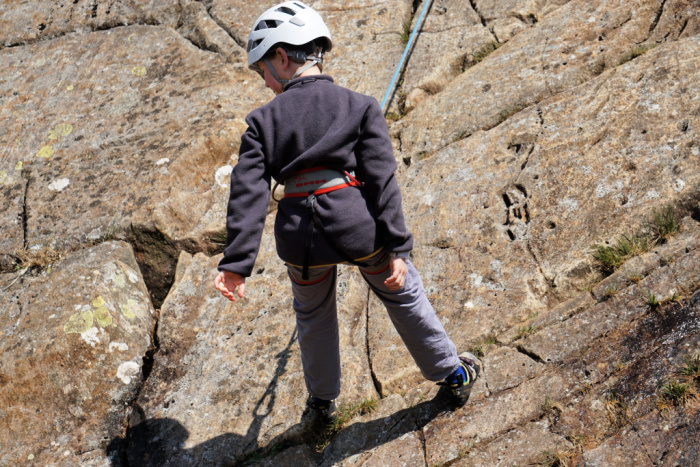 Isaac was the first one to climb and his first task was to sit in the harness to make sure if was secure, before he could head up the cliff face, which he did with no problem at all.
Anything Isaac can do, Eliza can too and she showed off her climbing skills by reaching the top too.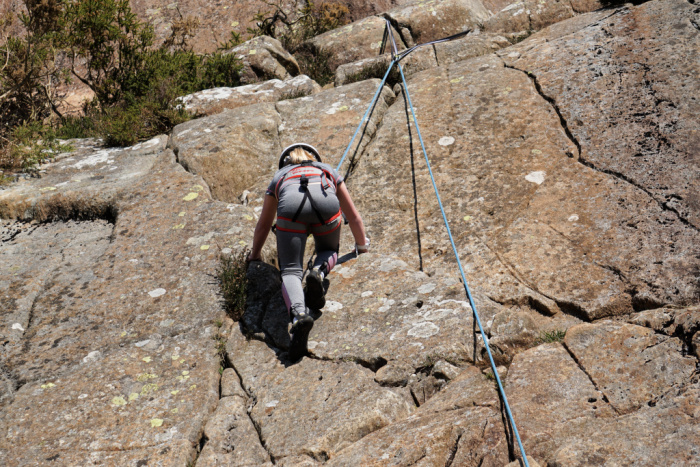 Sebby, on the other hand, at 5 years old has only a brief experience of climbing walls but gave it a good try and got half way up the cliff.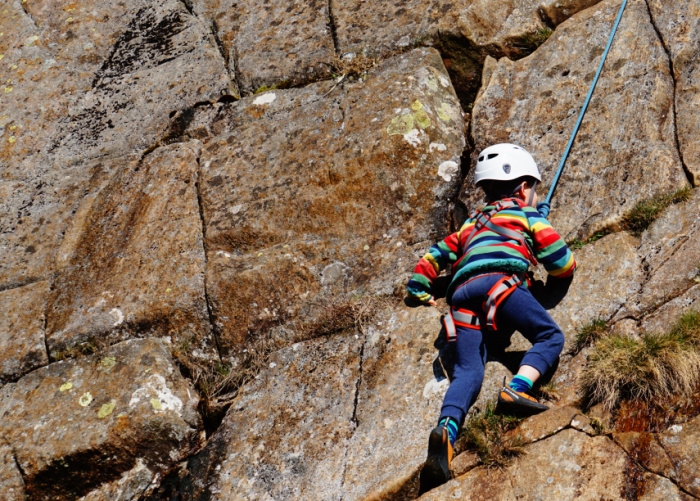 Kian confidently climbed to the top too and we all chuckled when it was Dad's turn as we thought the belay team were going to head up the wall with him as they took his weight.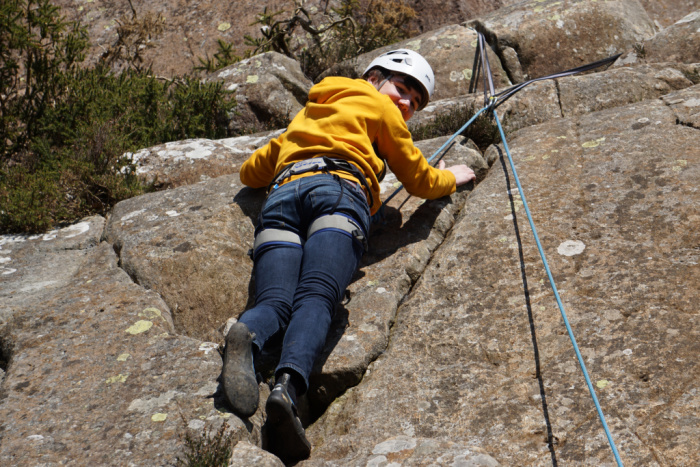 We all got a couple of goes at the climb before it was time to head back to the centre for lunch.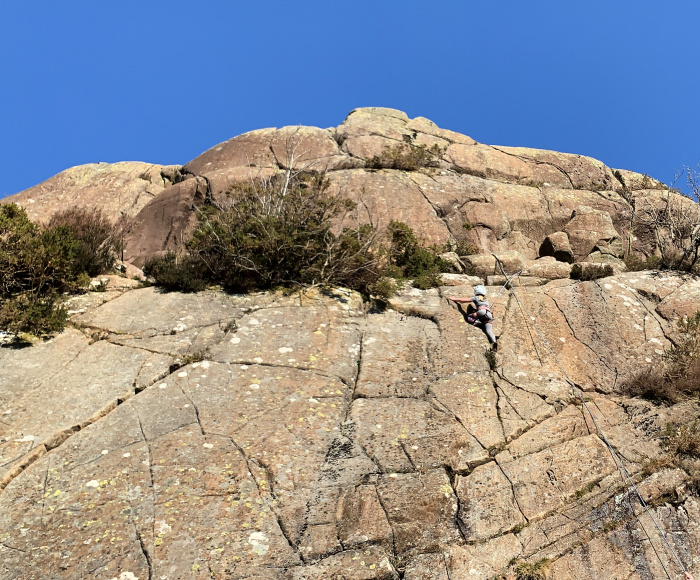 Canoeing
Possibly one of my favourite activities of the holiday was canoeing out on the sheltered lake.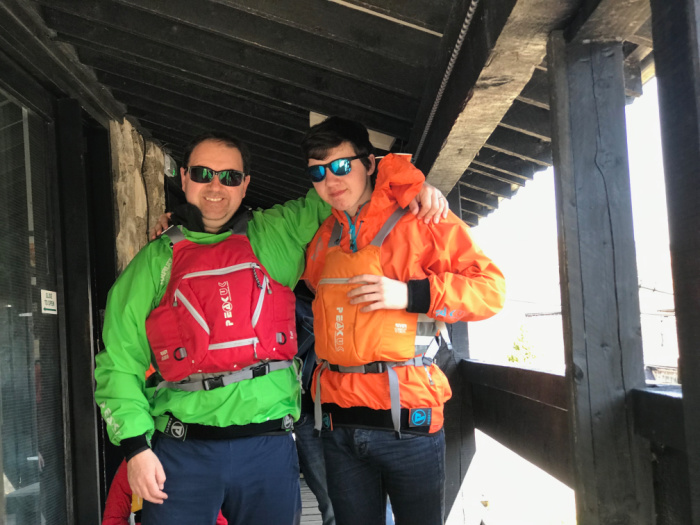 Again, once we got kitted up we headed down to the Llynnau Mymbyr lake, where our first job was to get the canoes out of the sheds.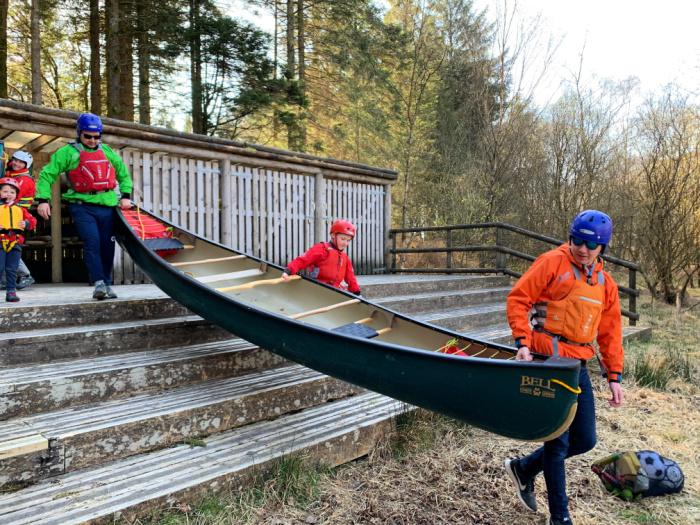 The idea of the afternoon was to learn some canoeing techniques and have fun as a family on the water.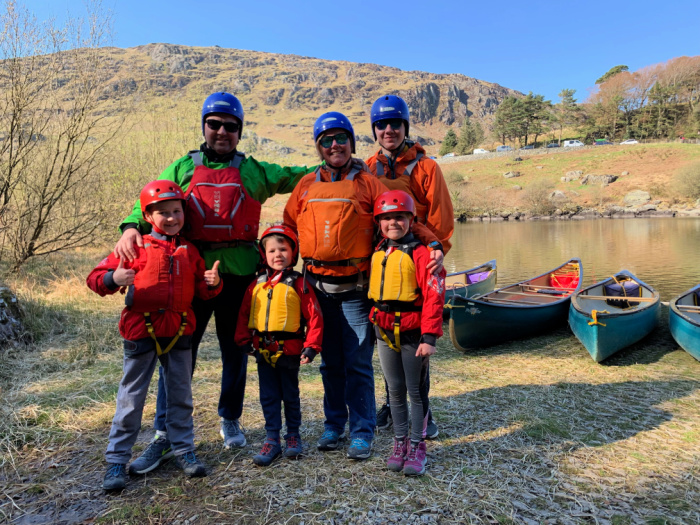 Hubby and Kian are regular kayakers and I have enjoyed it a few times so we were looking forward to getting out on the water.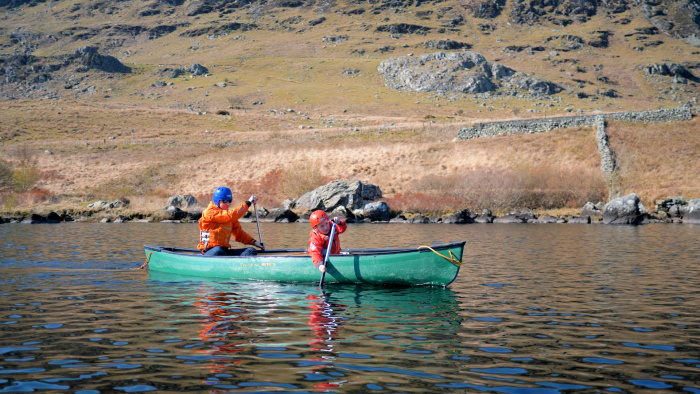 We were divided into pairs, with Kian heading out with Isaac, Eliza with me and Sebby with Daddy.
After learning how to paddle and turn our canoes it was time for some fun and games and it is safe to say we were very slightly competitive.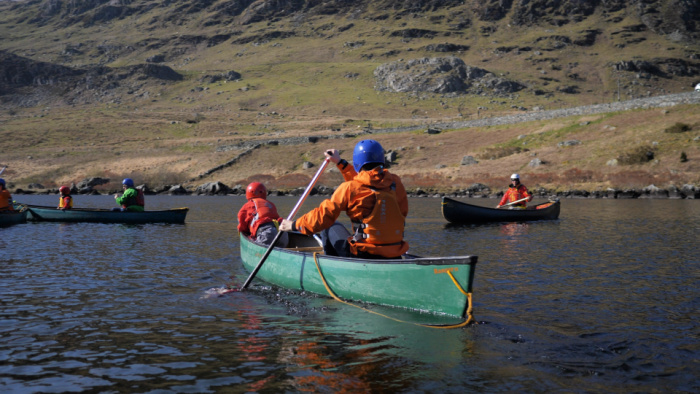 The first game had us collecting tennis balls from the water and positioning them on the end of the canoe. The aim of the game was to try and take the balls from each others canoes and finish with the most.
The next game involved the same concept with added wet sponges to throw at our opponents.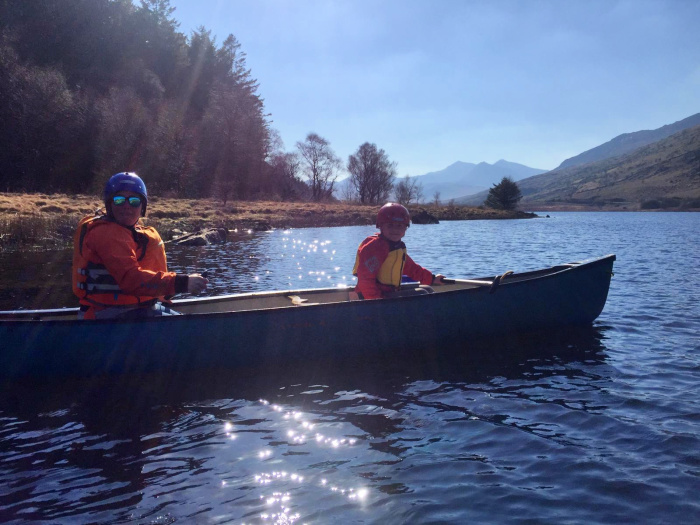 Isaac and Kian, having two confident paddlers in the boat, were victorious, but we all had a great time and the kids are keen to try out canoeing / kayaking again.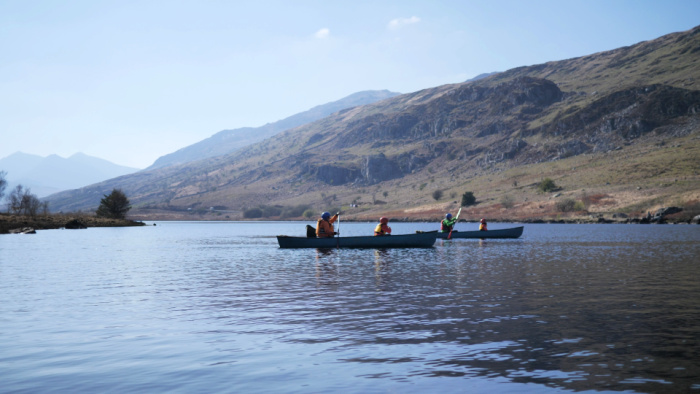 You can choose from a range of activities to suit the whole family, with prices from just £350 for the day for a family of up to 6 including kit hire and transport. Activities are bookable online at www.pyb.co.uk or email info@pyb.co.uk.
Disclaimer: We were guests of Adventure Map for the purpose of a review. All thoughts and opinions are our own.
Image Credit: Follow Films