During the Easter holidays we headed to North Wales with Adventure Map, who are 10 of the best adventure companies in North Wales, working together to promote the region as the best place for outdoor adventure tourism in the UK, with a handy app for your smart phone.
The AdMap App, available on app store and google play, tells you what adventures are nearby to help you to discover exciting adventures in North Wales.
We swapped accommodation half way through the week and were lucky enough to get to stay in a 17th Century Manor House – Talhenbont Hall, near Criccieth.
This Manor House is set in an 100 acre estate, with much of it being ancient woodland and it is here that Dragon Raiders Activity Park is also set.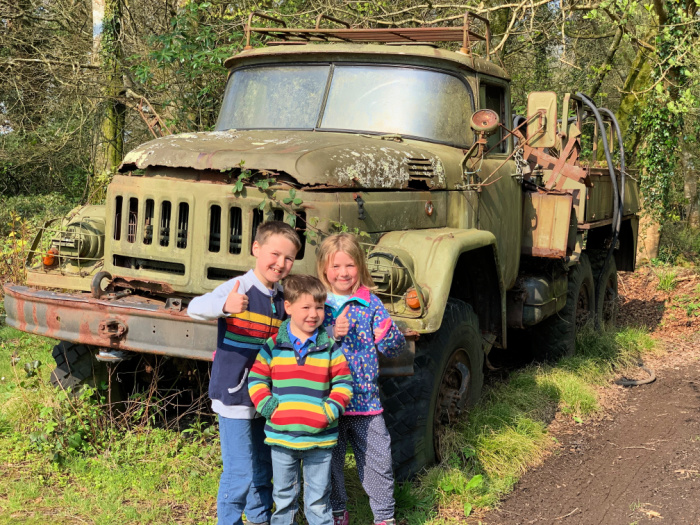 Dragon Raiders has a number of outdoor adventures to try and offer Paintball, Segway X2, Quad Bike Trails & Bear Grylls Survival courses.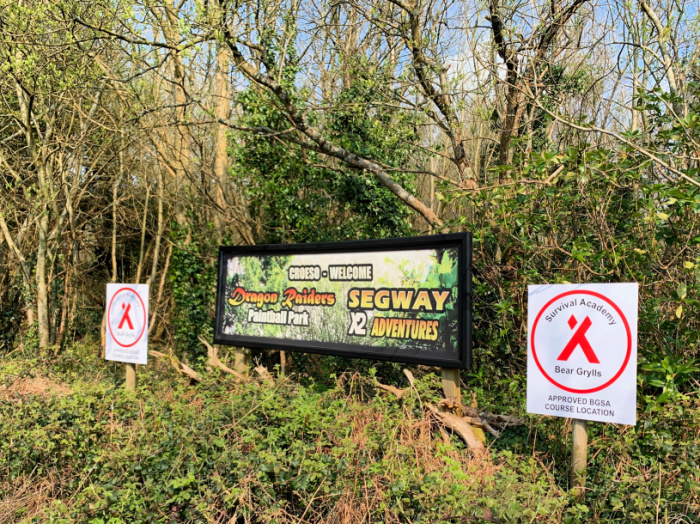 We opted to try the Segway X2 adventure, which is suitable for children and adults aged 10 and up, whilst Eliza and Sebastian got to try their hand at paintball target practice.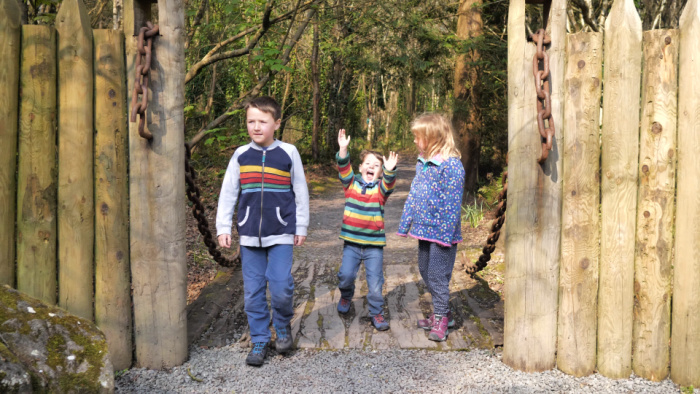 Segway X2
The Segway X2 machines are perfect for woodland exploring as are sleek, tough and provide the rider with a unique smooth driving experience like no other.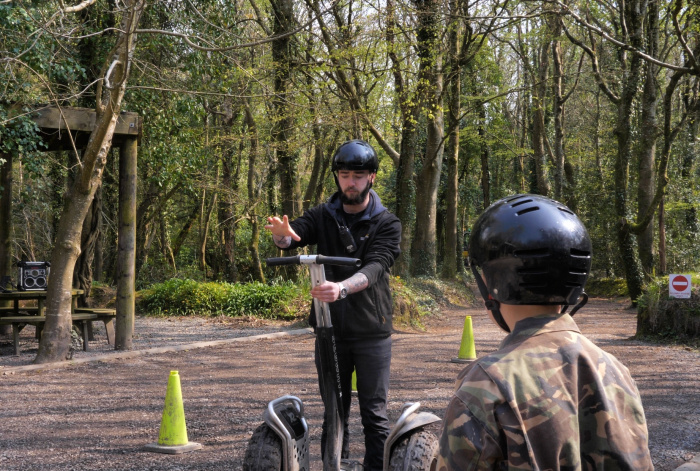 The first thing we had to do was be issued with a safety helmet and gliding suit, before we were given a full safety demonstration and invited to try the small training course.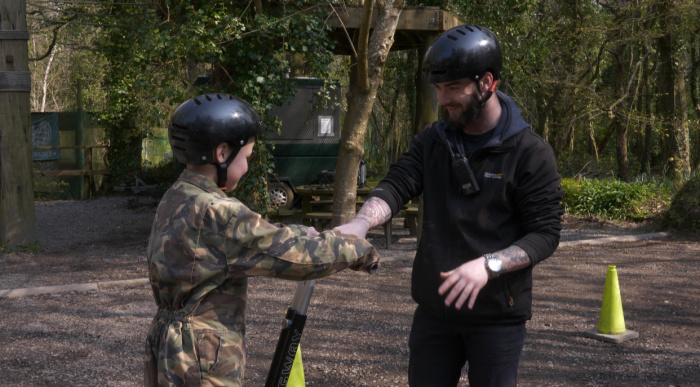 Hubby and I have tried Segway before, but this was Isaac's first time and he took to it immediately. I loved the training as they had us literally dancing on the segways, relaxing and bending our knees to the beat of the music (Run DMC – It's like that)!!
Once our instructor was happy and confident we could control the Segway's we headed out into the forest to complete a series of challenges, including time trials and an obstacle course, with Isaac winning the first one!!
The challenges were designed to build confidence and skill on the Segway and once they had been completed, we headed out into the forest to explore some of the 30 acres of woodland.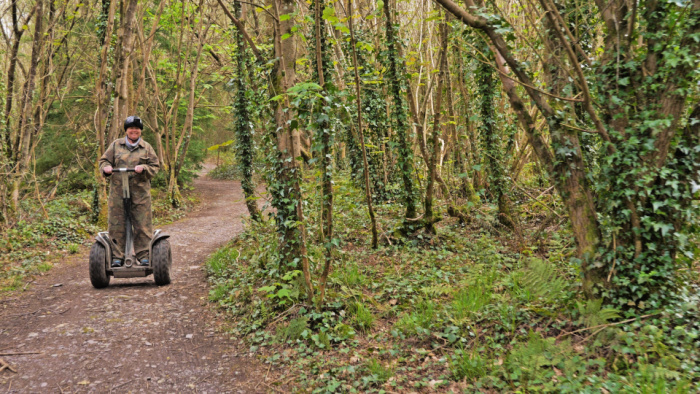 Segway Adventures treks are suitable for anyone over the age of 10 and there are three different options to choose from, each costing £30 per person.
Paintball Shooting Gallery
In the meantime, Sebby and Eliza were having the time of their lives doing paintball target practice!!
They were based in the shooting gallery, which gives you the opportunity to hone your technique.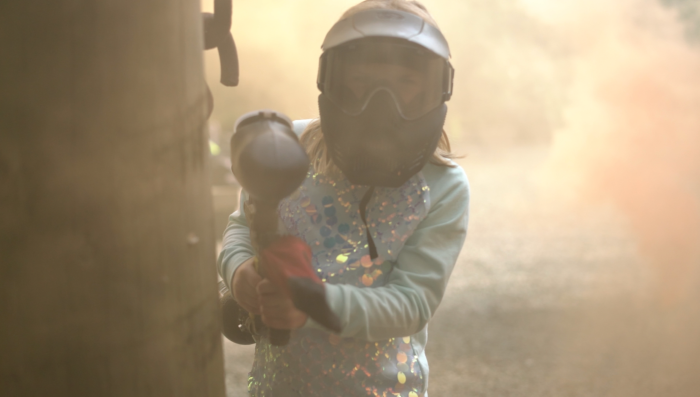 Can you hit the bullseye at a range of distances, shoot the scarecrow or that sniper you missed in the corner?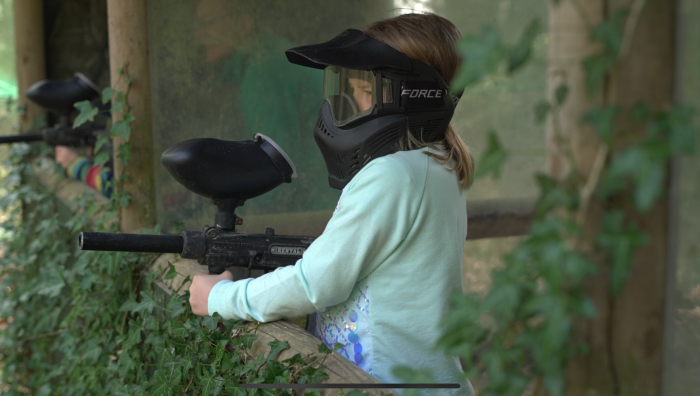 Eliza and Sebby had a brilliant time, with Eliza becoming quite the shot by the end of the session.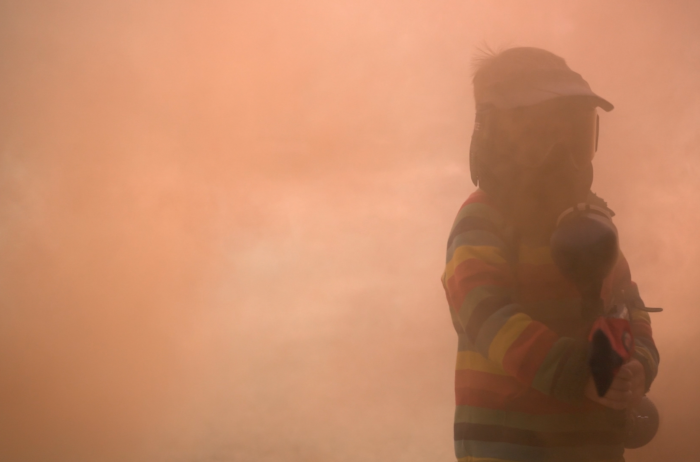 For older paintball enthusiasts (you need to be 10 to play), Dragon Raiders has four other paintball game zones set in over 30 acres of prime forest, which have been specially designed to give a fantastic paintball experience.
Paintball prices start from £8 per person for the shooting gallery, up to £25 per person for a full day of fun. Entrance includes full safety wear – full cover overalls, 'Rhino' armoured gloves, 'V-force' safety mask and Custom Tippman 98 semi-automatic gun, ammunition belt.
Disclaimer: We were guests of Adventure Map for the purpose of a review. All thoughts and opinions are our own.