Paradise Wildlife Park is a family-run animal park located in Broxbourne in Hertfordshire and thanks to reading brilliant blog reviews, I have been wanting to take the kids to visit for some time.
We finally made the journey last week and it is safe to say we were not disappointed.
Paradise Wildlife Park has four car parks and because it was busy, we had to park in the overflow carpark which sits the other side of the road to zoo. Although there is no official crossing, there were staff to help guide us across the quiet road safely.
Once inside the park, there are two sides to explore; on one side is the animal park, and on the other you can find the adventure playgrounds, entertainment, cafe, Paradise Lagoon paddling pool, Rex Express train and the World of Dinosaurs exhibit.
World of Dinosaurs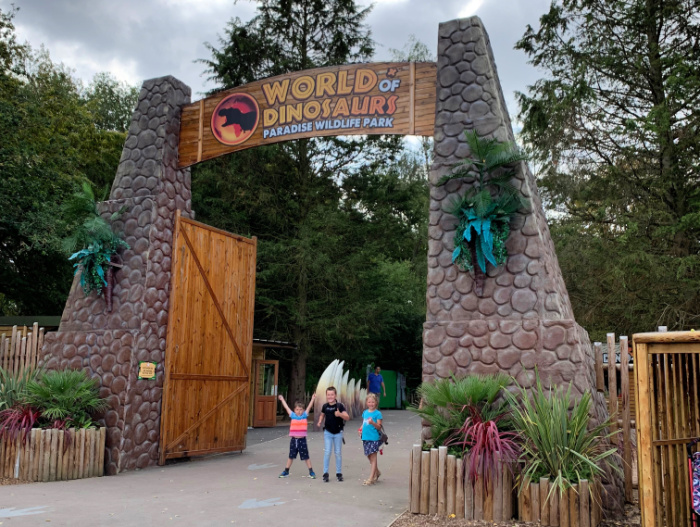 The kids unanimously voted to see the dinosaurs first and we were all really impressed by what we found.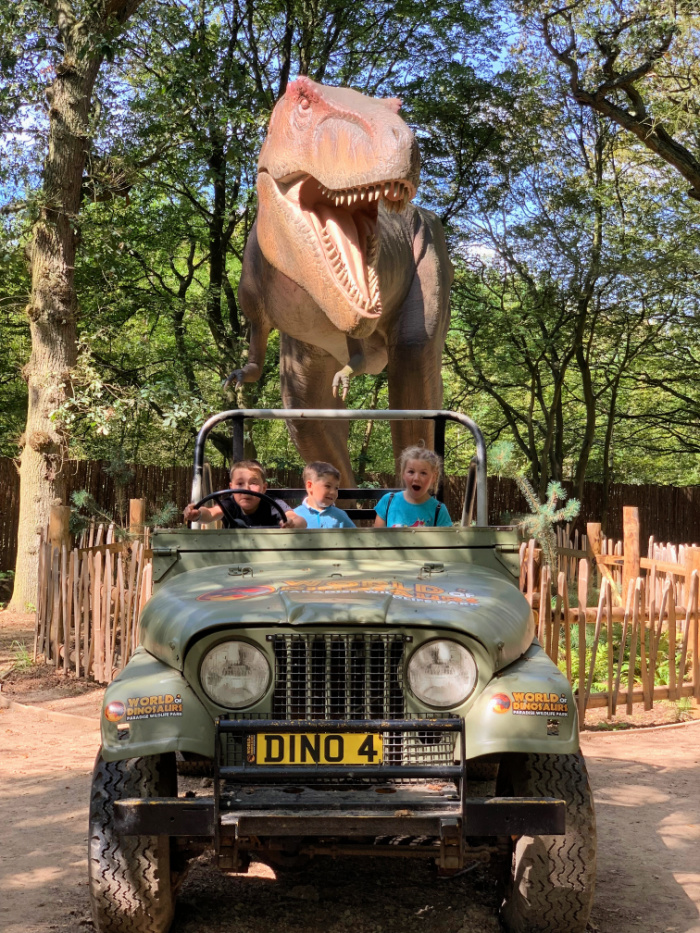 The World of Dinosaurs is one of the UK's biggest and most spectacular animatronic dinosaur attractions.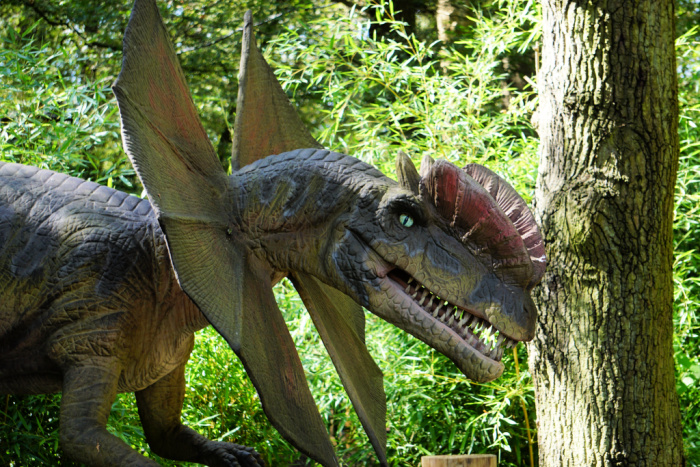 You follow a winding path through the woodland to spot 30 life-size, moving and roaring dinosaurs.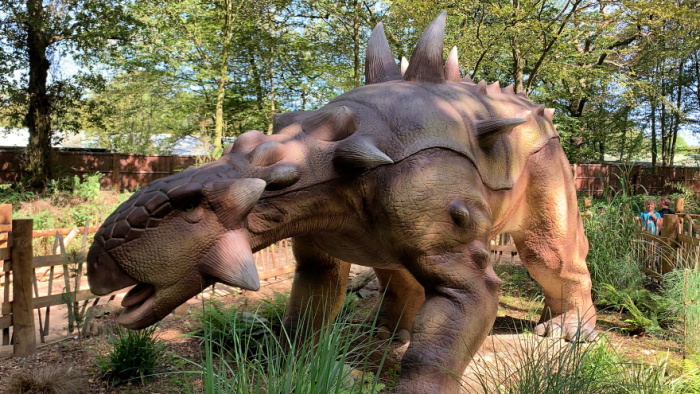 They were brilliantly lifelike and the kids loved being able to identify them, with examples of dinosaurs from small Velociraptors to the gigantic T-Rex and Ankylosaurus.
They made for some fun selfies too!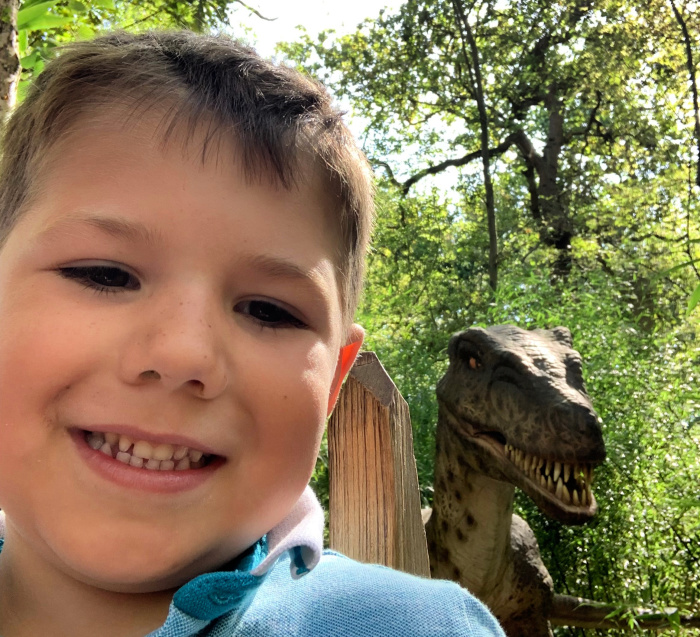 Top Tip: We found the World of Dinosaurs was quite busy in the morning, but when we went back mid-afternoon, it was much quieter.
Wildlife Park
Paradise Wildlife Park is not a large zoo, but they have an impressive amount of animals to see and we were very spoilt with their big cats.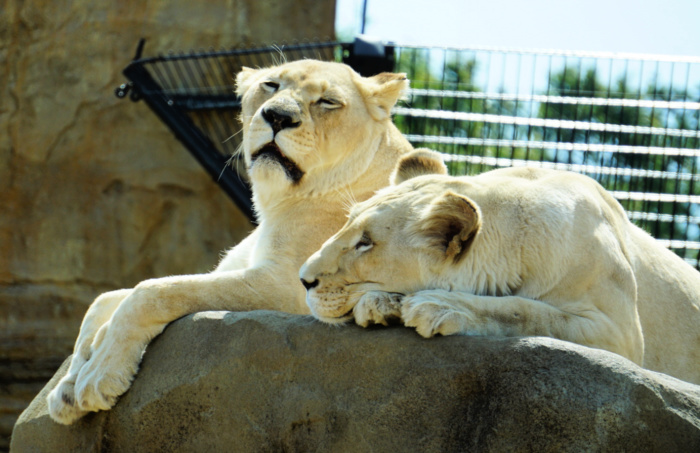 They have White Lions, Tigers, Snow Leopards, Cheetah's and Jaguars, all in enclosures which give you the best chance of seeing them up close.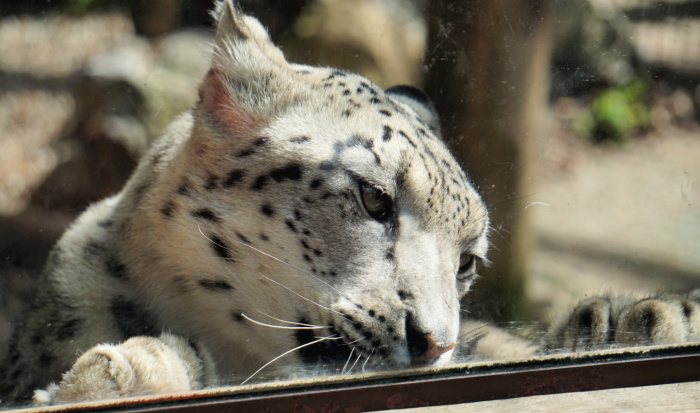 We even enjoyed lunch over-looking Tigers as they relaxed under a shady tree.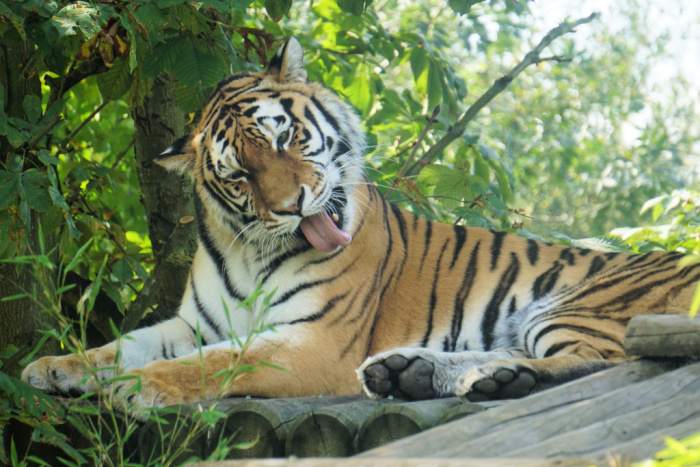 One of the things that really struck me, was how close you could get to some of the animals – some were behind glass, but others had fencing that you could peer over – perfect for budding photographers!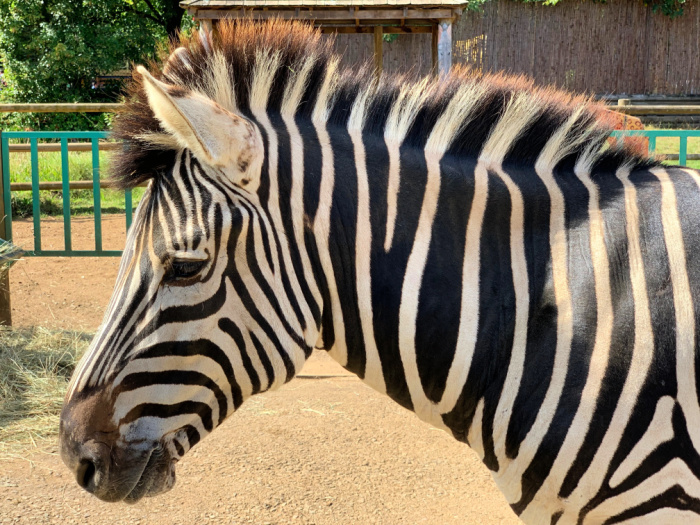 There are plenty of keeper talks to keep you interested throughout the day, although, as it was the height of summer, we found them to be very busy so listened from the back, saving any questions until the crowds had dispersed, which the staff were more than happy to hang around for.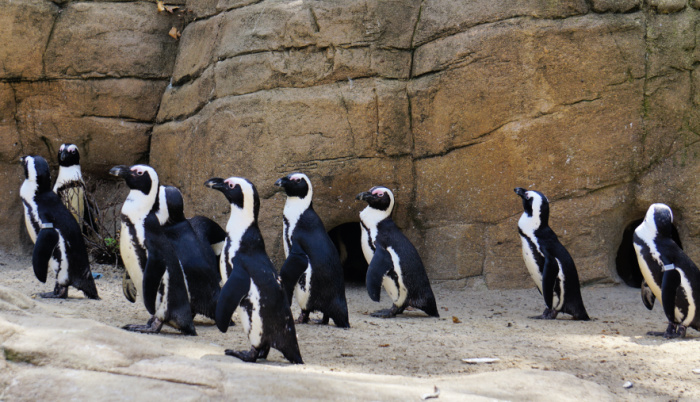 During our visit, we saw some visitors taking part in animal experiences which include meeting the Meerkats, feeding the Red Panda's and many more.
This is something I would definitely consider when we visit again.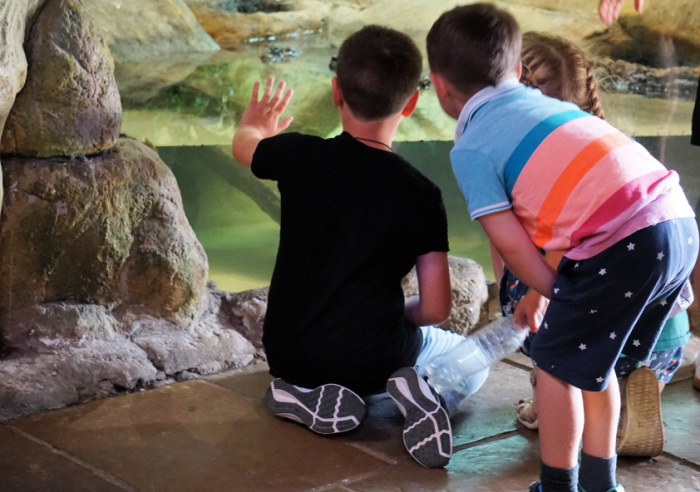 Verdict
Paradise Wildlife Park is a brilliant day out for all the family. There are adventure parks, picnic areas, restaurants and even shows to keep everyone entertained.
The highlight of our day was the dinosaurs and seeing the big cats up close!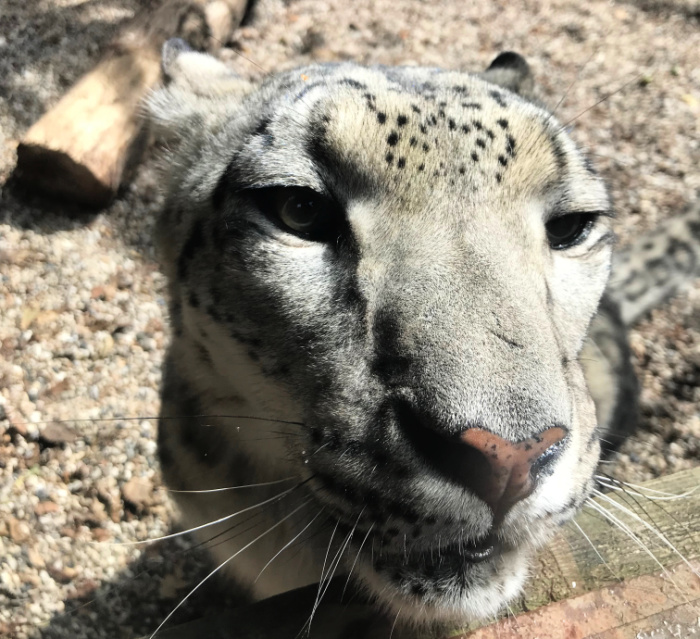 Tickets cost from £20.21 for adults and £17.86 for children over 2, online in advance. You will pay slightly more on the gate.
Have you been to Paradise Wildlife Park?
Disclaimer: We were guests of Paradise Wildlife Park for the purpose of a review. All thoughts and opinions are our own