I am not normally a "woe is me" type of person, but if i am honest, the month of February has been a bit rubbish for us and definitely didn't go to plan.
At the beginning of the month, both Sebastian and I were ill. Sebby had tonsillitis and had a few days off school, plus 10 days of antibiotics to knock it on the head, whereas I had a nasty cough and cold, caused by a virus that I have really struggled to beat.
We were looking forward to half term break and booked a last minute holiday to Spain in the hope of getting some warm sunshine to help beat the dreaded lurgy.
Sebby wasn't right before we flew and didn't sleep well the night before we travelled, but we thought it was just the fact we were all packed into a hotel room as we had an early start.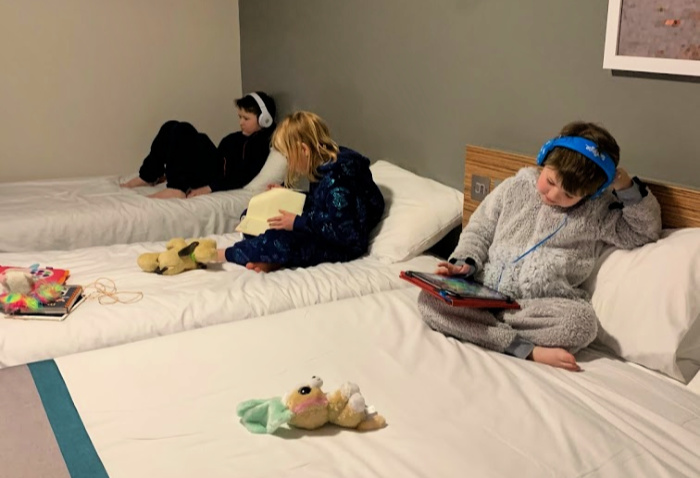 He seemed happier the next morning and was happily playing on the toy aeroplanes as we checked our bags in at Gatwick.
Unfortunately, we experienced an hours delay on the flight as they loaded refreshments onto the plane, but he seemed happy enough and caught up on some sleep during the flight.
We arrived in Spain to warm temperatures and sunshine and headed to our bungalow at Alannia Resorts Costa Blanca to unpack and start exploring.
Sebby seemed to be enjoying his new surroundings, although he wasn't brave enough to take a dip in the pool like Isaac and Eliza, but it wasn't heated, so I don't blame him!!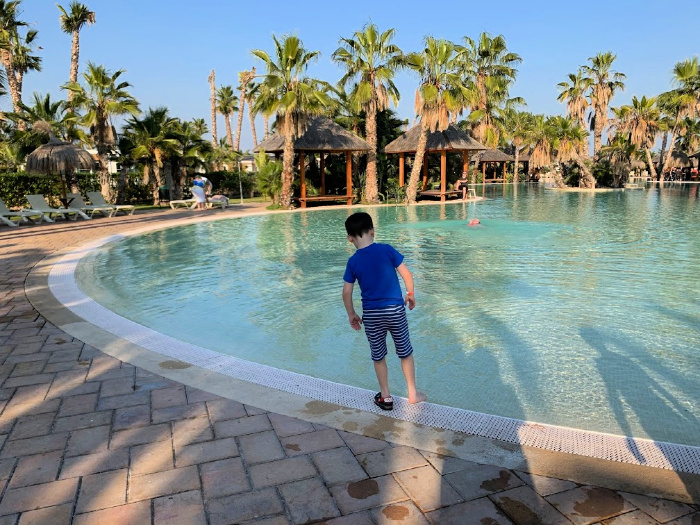 It was night time again when he felt unwell and woke up crying, saying his tummy hurt, so we gave him some Calpol and snuggled him in bed with us and tried to get a good night sleep.
The following day, we decided to stay fairly local and headed to the local beach of Guadamar del Segura, where we had been told there was a good park for the kids. We enjoyed a wander along the beach and found a cute cafe for lunch, where we sat in coverted bath tubs to eat.
Whilst we were enjoying the park, Sebby complained that Isaac making him laugh hurt, so we decided to head to the local pharmacy to see if they could recommend anything that might help.
The pharmacy sent us straight to the local clinic, where we were seen quickly and advised to take Sebby straight to hospital, which is where he was diagnosed with Pneumonia and admitted for the next four days.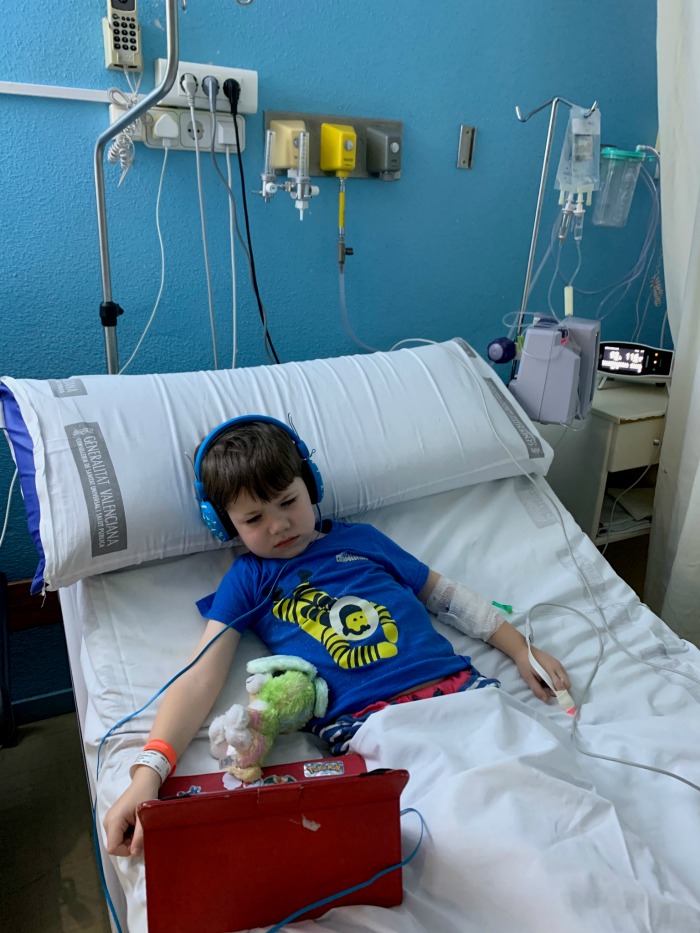 My husband kept Eliza and Isaac entertained whilst we were in the hospital and I managed to get an instagram ban for liking too many photo's whilst I was bored in hospital. Sebby was finally allowed to leave on Thursday afternoon and was looking forward to enjoying the last day of our holiday.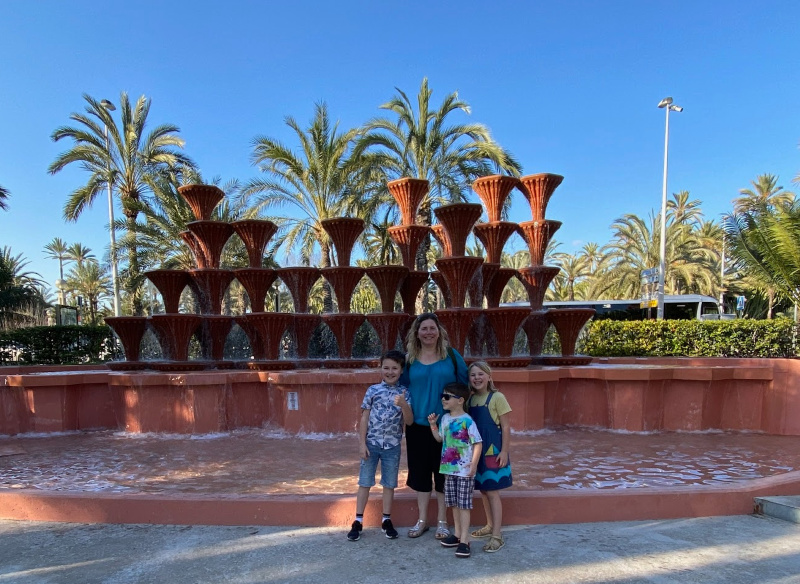 On the Friday, we drove to Valencia, where were bought tickets to go and look around Bio Parc Valencia, one of the best designed zoo's I have ever visited, where it feels like the animals are roaming free, with clever water features, steep banks and glass to keep them separated.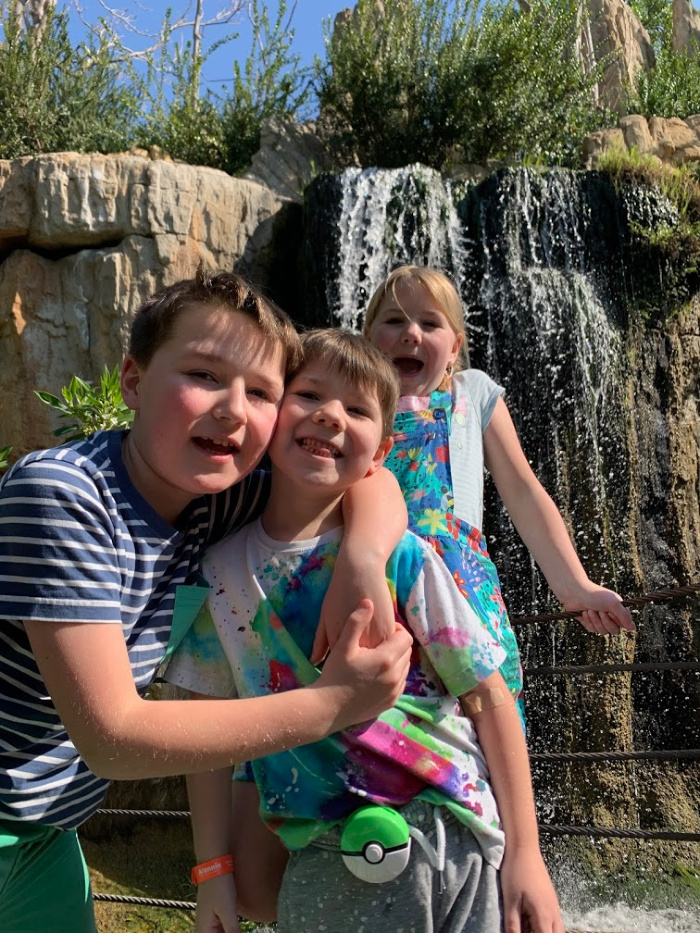 It was here that Eliza started complaining of tummy pain, but we thought it may just be from playing with fountains in the park the previous day and she managed to soldier through.
On Saturday, Eliza still had tummy ache and we had another two hour plane delay before we finally got in the air after having to change planes at the last minute, but after the drama of the last week we were pleased to be heading home.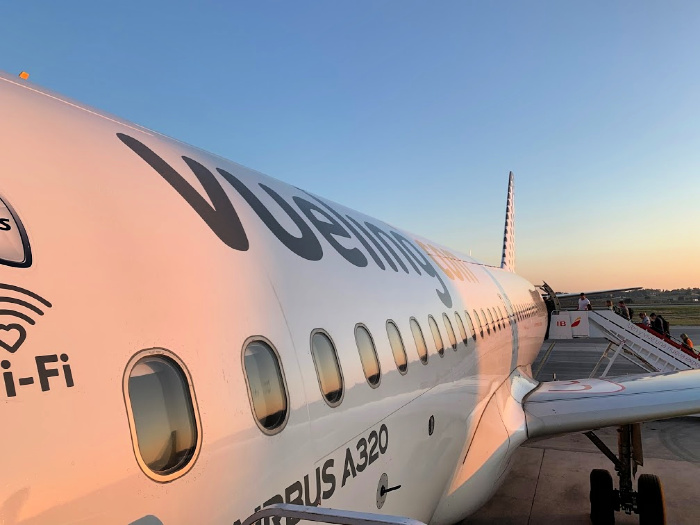 On Sunday, Eliza's pain was much worse, so after checking 111 online, they advised to take her to the doctor. Where we live, you need to phone 111 to get an out-of-hours appointment and they sent us straight to A&E, where she was triaged and sent straight through to majors.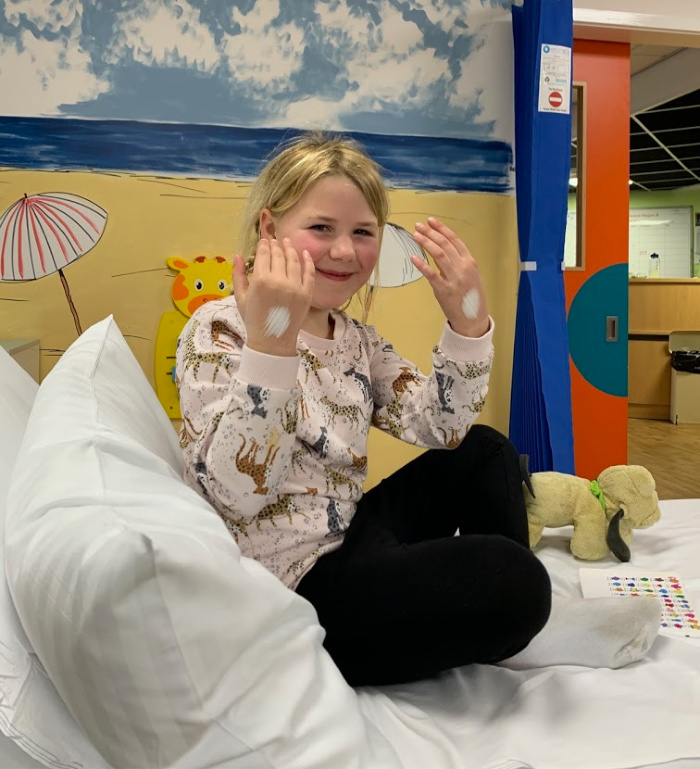 Because the pain was on her right side, they thought it might be appendicitis and Eliza had a cannula put in to take some blood and left in, incase she needed to be admitted for surgery.
Thankfully, after a few hours in hospital, her bloods came back clear and they diagnosed mesenteric adenitis, which mimics appendicitis and is caused by inflammation and swelling in the lymph nodes inside the abdomen. Treatment for this is painkillers and rest.
Sebastian had the doctors on Monday, where they managed to decipher his notes and has been given the all clear, with advice to keep an eye on him and err on the side of caution if he gets another cough or cold in the next few weeks. Eliza finally seems to be on the mend now too.
Now, if we could have a healthy March, that would be wonderful!
Did you have a good half term?