In light of the current lockdown situation, I have found that the kids are taking part in many more role play activities in the home.
Back in February, both Eliza and Sebastian were hospitalised for the first time and being in that situation was both unfamiliar and stressful for them, especially Sebby and they both still talk about their experience.
We were invited to review the Baby Annabell Hospital, with Baby Alexander and I thought it would be the perfect way to help them act out their experiences.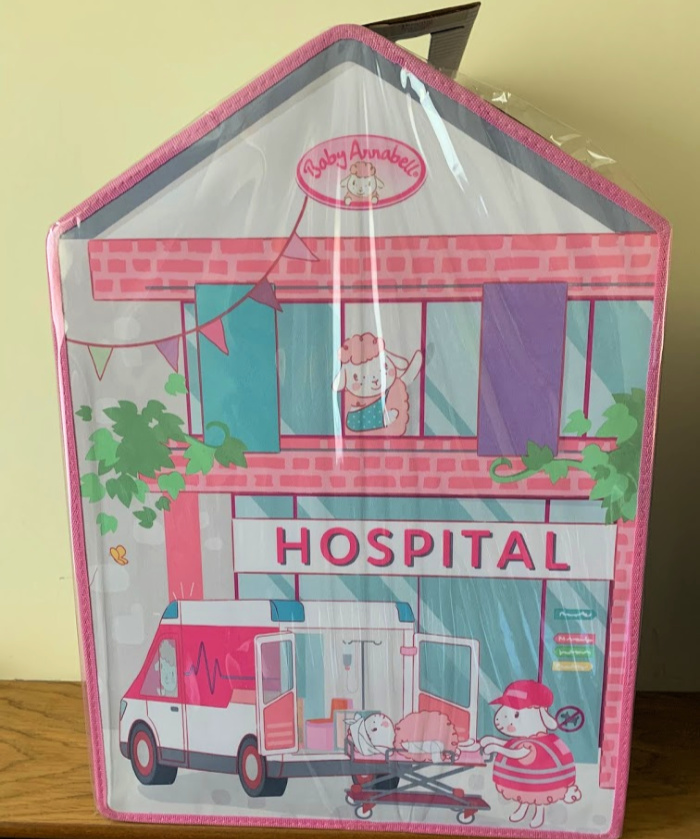 The Baby Annabell Hospital is really easy to set up, straight from the box.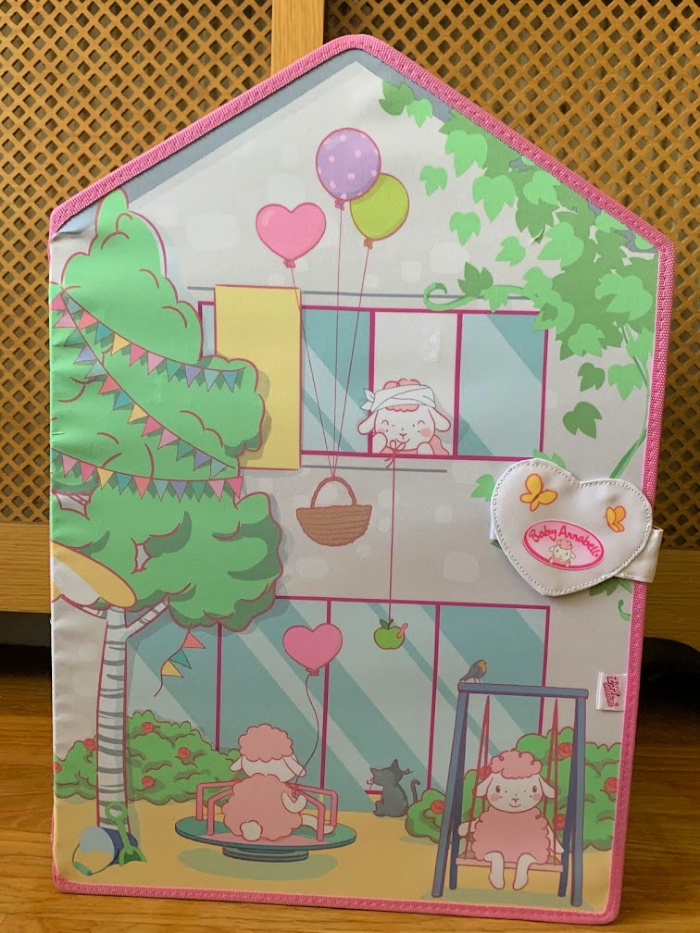 Simply unfold, pull down the bed, complete with pillow and blanket and the hospital is ready for the little patient.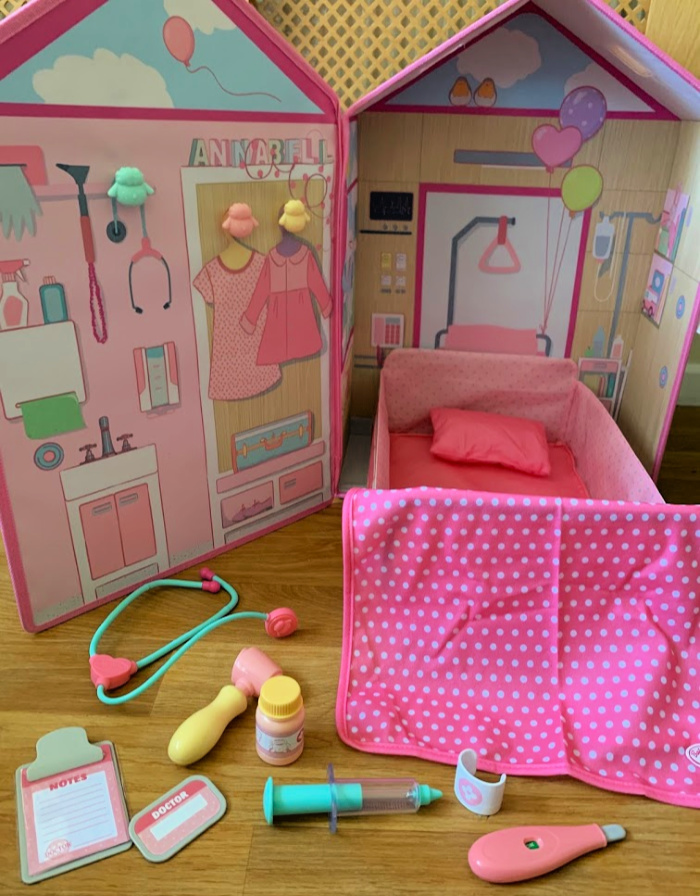 There are hooks to hang up Baby Annabell's belongings, or your equipment and cosy bedding to keep Annabell or Alexander warm.
The hospital also includes lots of medical accessories to help examine and care for Baby Annabell including a stethoscope, syringe, thermometer, otoscope, bandages, clipboard, sample pot, patient band and even a doctors name badge.
What I like about this set is that the thermometer gives a different reading each time, so Eliza has been looking up to see what a normal temperature or a fever is, although it also shows red for high and green for normal for younger children.
It is a great set for teaching kids about medicine and hospitals, but my only disappointment is that it is very pink and we would have preferred it to be more gender neutral to keep Sebby more interested in it.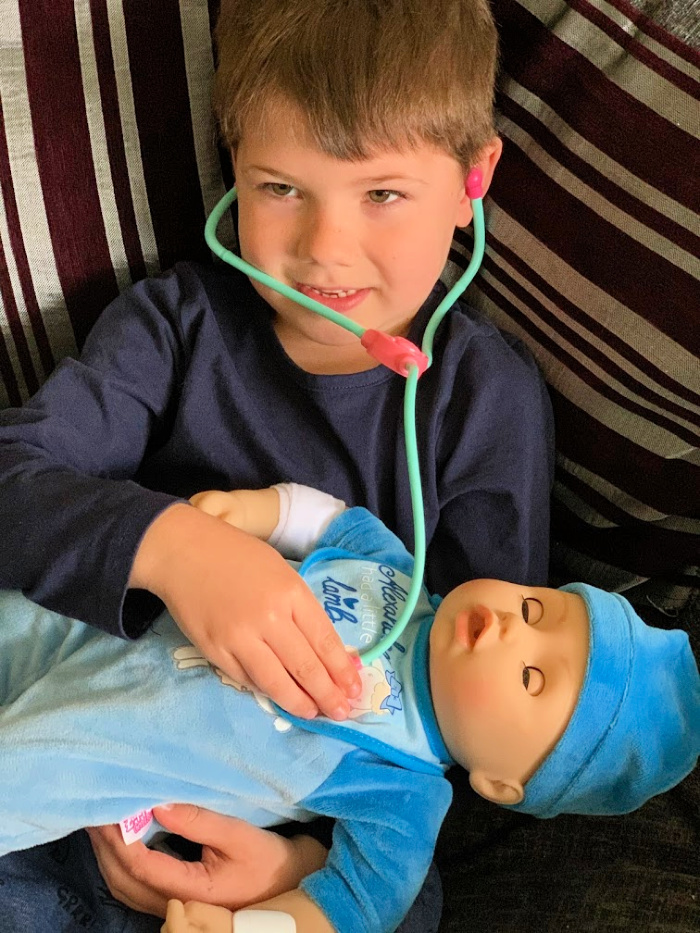 The Baby Alexander 43cm doll has a soft body, with a velour babygro and an adorable face. He needs 3 x AA batteries to wake him up (not included). He can cry real tears, be rocked to sleep and loves his dummy. Plus he moves his mouth realistically when drinking and makes cute noises to indicate what mood he is in. You can even tickle him and he will laugh.
Baby Alexander is the perfect doll to offer a nurturing relationship between child and baby, whilst developing a real sense of responsibility and of course, is lots of fun!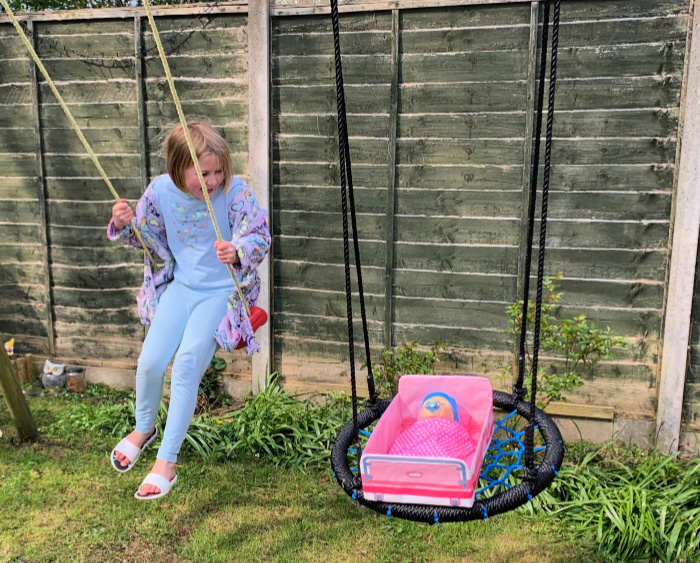 Baby Alexander and the Baby Annabell Hospital are available from all good toy shops with an RRP of £49.99 and £59.99 respectively.