One thing that Eliza has gone back to at the moment, it is playing with her dolls.
Now Baby Born has a mermaid sister, perfect for mermaid fans!
Eliza loves mermaids and has her very own mermaid tail, which she uses during mermaid swimming lessons and in pools when we are on holiday.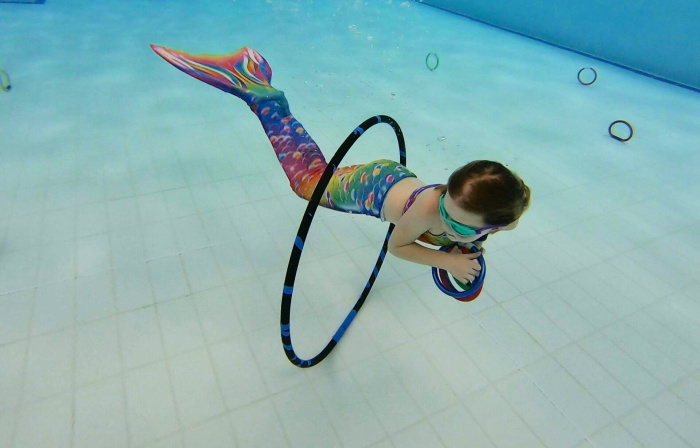 This fun, fantasy 36cm doll has gorgeous long blonde hair, with blue and pink highlights which can be styled using the comb and tiara.
She has a beautiful turquoise and pink tail, which moves like a mermaid when placed in water. She does require 3 x AAA batteries before she can swim and can be used in the bath, paddling pool or swimming pool.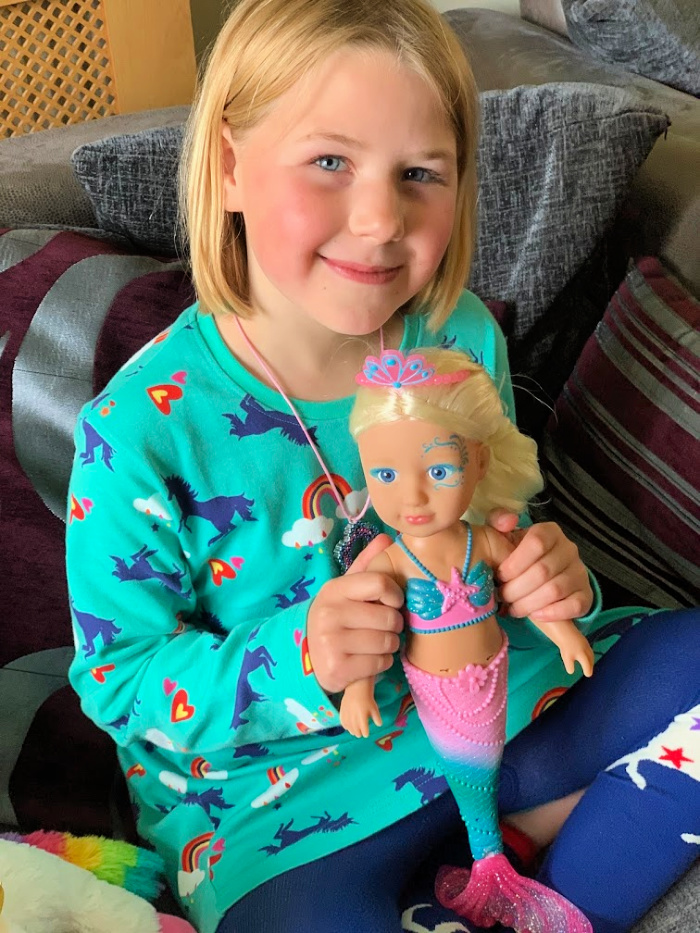 She has sensors on her tummy which know when she is immersed in water, which makes her tail move and the green colour on her tail and shells turns from green to blue when she is in the water.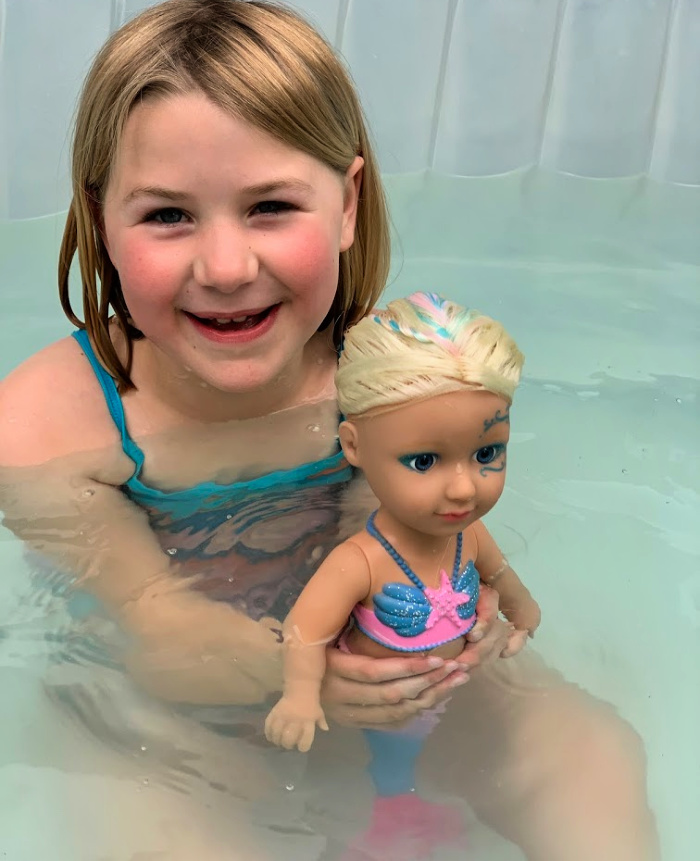 She is a really clever doll and Eliza cannot wait to don her own mermaid tail and go swimming with her.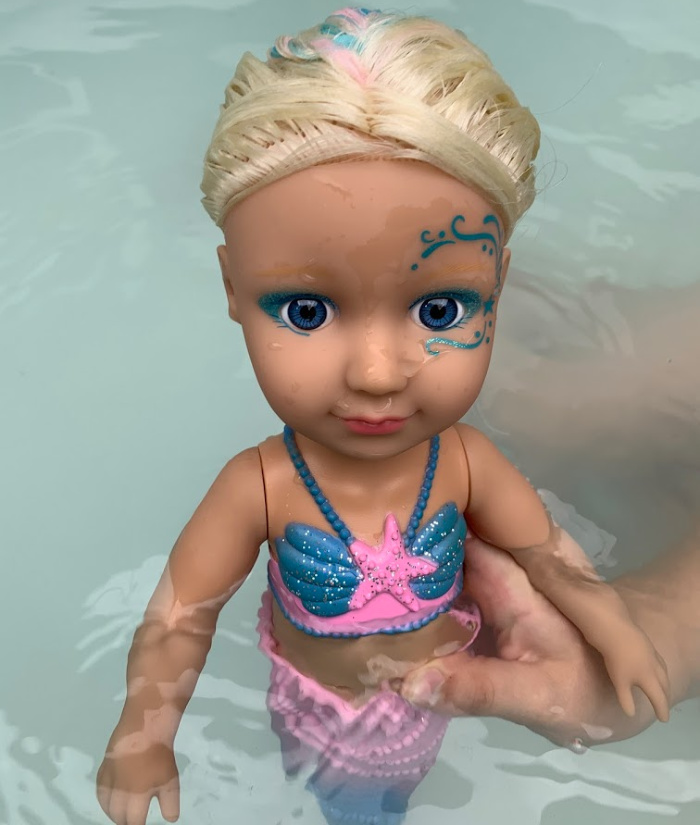 The BABY born Little Sister Mermaid has an RRP of £29.99 and is available from all good toy shops. She is the perfect gift for mermaid loving boys and girls, who will be popular in paddling pools and baths all summer long!!
Disclaimer: We were sent the BABY Born Little Sister Mermaid doll to review. All thoughts and opinions are our own