I was first reviewed Magicubes back in February and the kids loved playing with them.
They are also a huge hit with the kids at the pre-school where I work and we since added to the collection with several sets or different designs, from plain colours to shape matching and even Paw Patrol sets.
Magicube is a magnetic construction system that has turned the classic cube into something "magical" and I was keen to see what my granddaughter, Lilah (8 months), made of them.
The cubes can be attached on any side, and even remain suspended, making building fun and easy and perfect for STEM learning.
Magicubes are aimed at children aged 1½, but as they are solid cubes and Lilah was fully supervised, I was happy for her to play with them.
Eliza and Sebastian kept helping her make the correct shapes of the fruit designs, but Lilah was happy to just feel the texture and take them apart and put them back together again.
You can make wonderful constructions that are easy to build for everyone, including small children and because all sets are compatible with each other, you can make some amazing creations. I will certainly be collecting more for Lilah's toy box.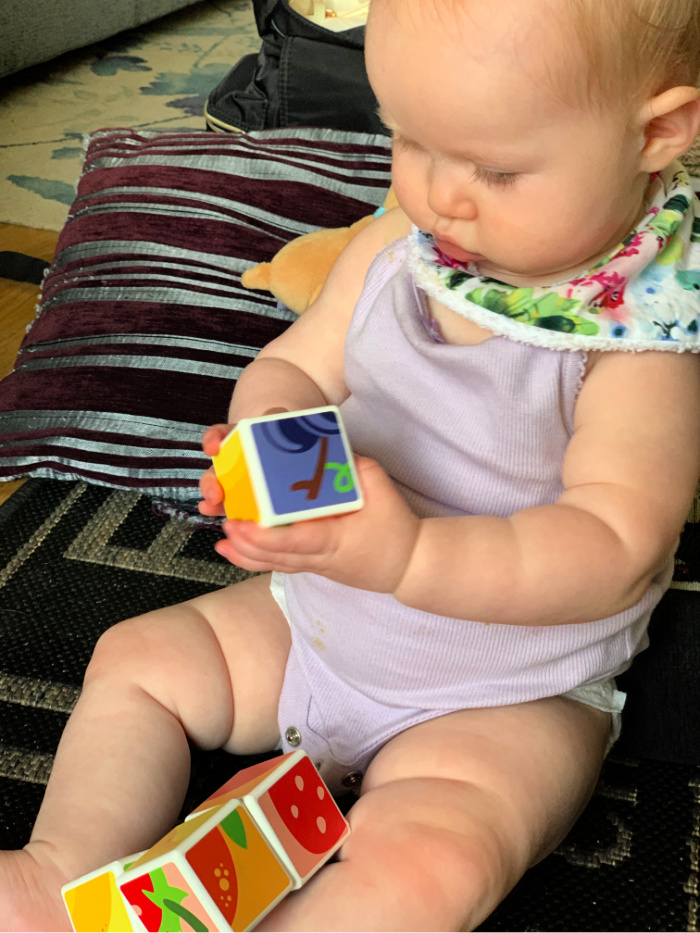 The Magicube range has been developed for two specific age groups: 1 1/2+ and 3+ and are available from all good toy shops, priced from £9.99.
Disclaimer: We were sent Magicubes to review. All thoughts and opinions are our own