If you have a friend or family member who is just about to give birth, or who just has, then you will no doubt be looking to purchase a meaningful gift to celebrate the moment. With this in mind we have a collection of ideas for you which you may consider for your gift. These options show that you care, they mark this seminal moment and they will actually be of use to the recipient.
If you want to get a great gift for your friend or family member, here are some fantastic options for you.
The Gift of Flowers
There is never a bad time for you to buy flowers for someone, and no matter if they are still swelling with the baby or they have just got back from hospital, buying flowers is a great move. The beauty of buying this kind of gift is that there are flowers for every occasion and a beautiful bouquet will be a surefire way to put a smile on her face. Pearsons Florist have a gorgeous range of bouquets for this occasion, and you can order them online and have them delivered right to their door.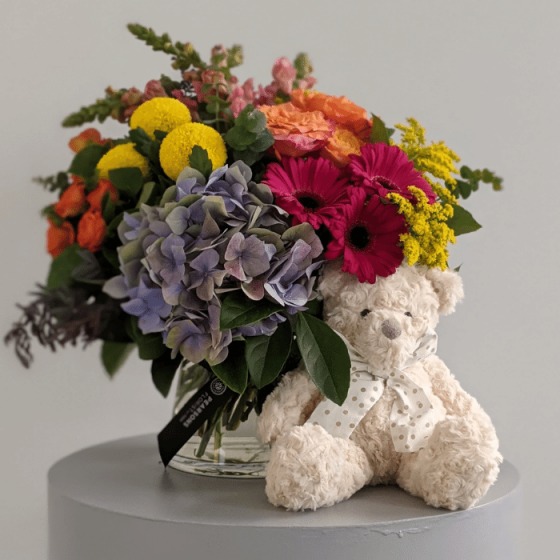 Hamper Collection
One of the ways which you can give a meaningful gift which shows thought is to put a small hamper together, with items that they are going to need. For example you could add some tummy butter to help with stretch marks; something for nausea if they are expecting, some luxury chocolates, a silicon wedding ring for swelling fingers and perhaps even a comfy robe for relaxing. Gifts for new mothers could include a baby wrap; talc and products for the baby, a bottle of wine and perhaps even some small photo frames where they can put some of those baby pictures. A hamper really opens up a world of possibilities and it shows that you have seriously put some thought in.
Recipe Book
More and more mothers are shunning store-bought baby products and instead looking to make their own meals for their babies. There are so many recipes books out there which give step by step guides to mothers as to how they can create the perfect dish for their child, and it makes for a great gift. Healthy food for babies comes in all shapes and sizes, and this is a great way to help a new or expecting mum understand what to do.
Journal
A pregnancy journal or even a new baby journal is such a special way of marking all of those important moments during this journey. These come in a range of styles and prices to suit every budget, and they are gifts which are always very well received. These not only include pages where information can be marked down, but also checklists and tips which can help to ease her mind and keep her on track with everything that is going on.
Which will be your gift of choice?