Back in February, when we were in the midst of lockdown, I saw Car Park Party were touring with Billionaire Boy and they were coming to Poole.
We love going to the theatre and were booked to see Frozen with Eliza on her birthday, but understandably it had been postponed for the second time.
Her other love is reading and she adores David Walliams, so I decided to book us in, even though I was a little unsure of watching a stage show from the car.
Billionaire Boy tells the story of twelve year old Joe Spud, the richest boy in the country! He has his own sports car, two crocodiles as pets and £100,000 a week pocket money! But what Joe doesn't have is a friend. So he decides to leave his posh school and start at the local comp. But things don't go as planned for Joe and life becomes a rollercoaster as he tries to find what money can't buy!
We arrived 20 minutes before the show started and were directed to a socially distanced parking space. Small cars were at the front and larger cars were parked at the sides or towards the rear of the field, so everyone could see.
I was really unsure what to expect, but we tuned in the car stereo to the correct channel and started the warm up, which was really engaging with an exercise routine for your car. Think flashing lights, wipers, indicators and horn to the beat of the music – lots of fun.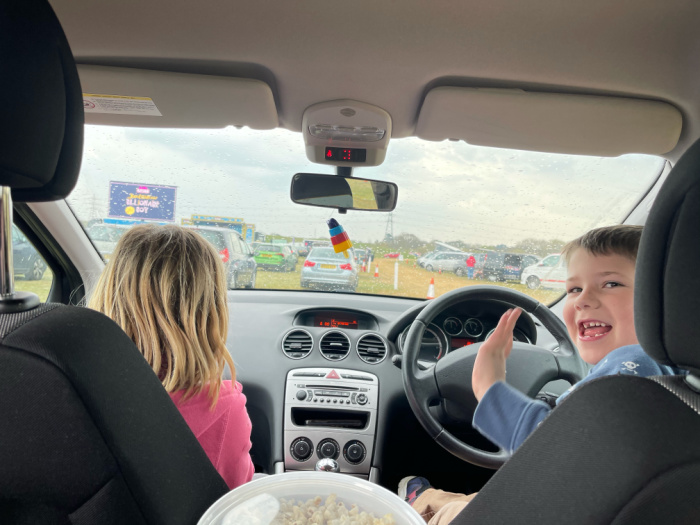 It was soon time for the live show to start, which was on stage at the front as well as being projected onto the big screen.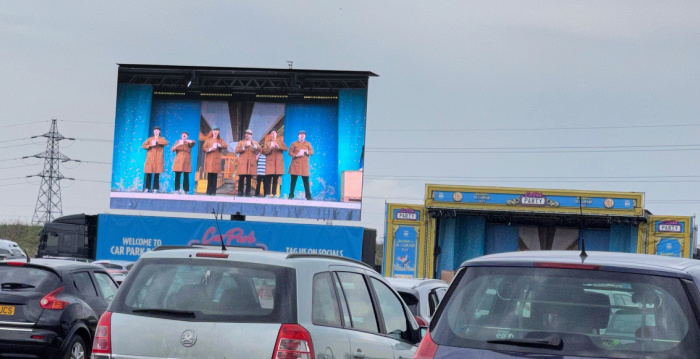 We all loved the stage show, which kept the kids engaged throughout as it was a good mix of the story accompanied by fun songs and lots of laughter. The only downside was that my car goes into low power mode, so we had to switch the engine on a couple of times to keep listening.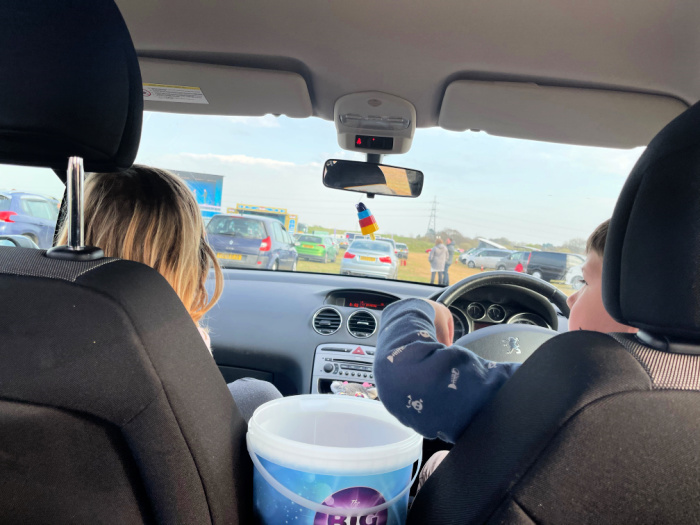 We took our own popcorn and drinks, although there are refreshments available. There are also toilets if you really need to go, although unlike the theatre, there was no interval.Car Park Party is touring the UK with both Billionaire Boy and Horrible Histories this spring. Find out more at: www.carparkparty.com/