With restrictions easing, we have been looking at activities we can all do as a family this half term.
Ten pin bowling is great all round fun whether you're with family or friends and we were invited to go to Hollywood Bowl, at Tower Park, Poole.
We last visited for Sebby's birthday back in 2016, so was hoping to see some improvement in all our skills.
Of course, some things have changed and there are hand-sanitiser stations at the entrance and on each bowling station, screens to separate visitors and encourage social distancing, mask wearing is compulsory for adults and children over 11 and they serve you drinks at your lane, rather than you going to the bar.
What hasn't changed is the state-of-the-art bowling alleys, delicious food and drink, pool tables and awesome arcades to keep the whole family occupied.
Setting up the games is easy as it is all done on a tablet which belongs to that lane. You can add / amend names, turn the lane bumpers on and off or set them to automatically come on for certain players turns.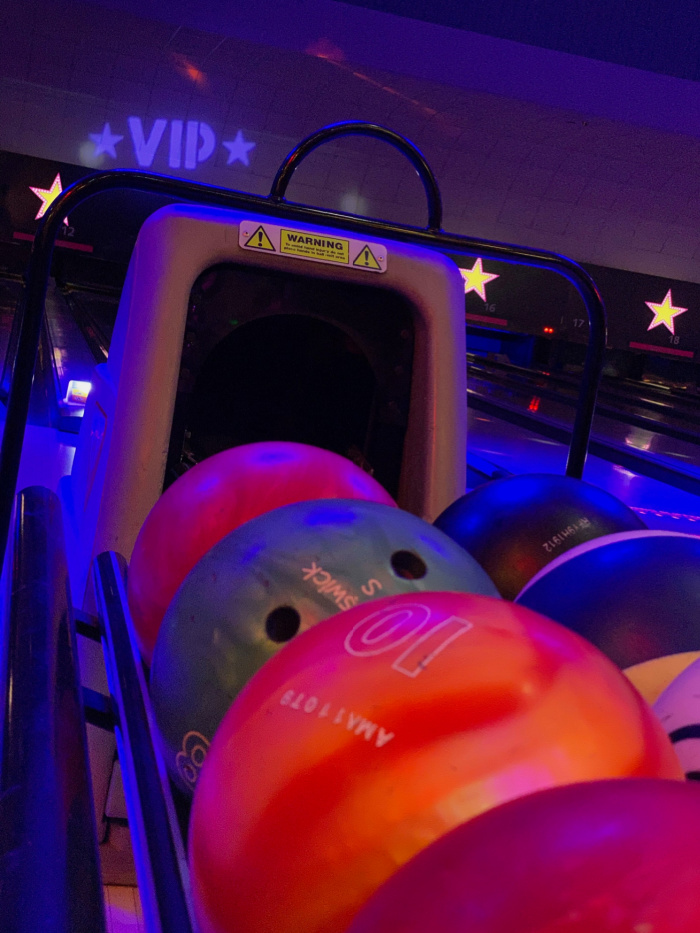 Each lane is also equipped with all the sizes of bowling balls you could ever need and a bowling ramp for younger players.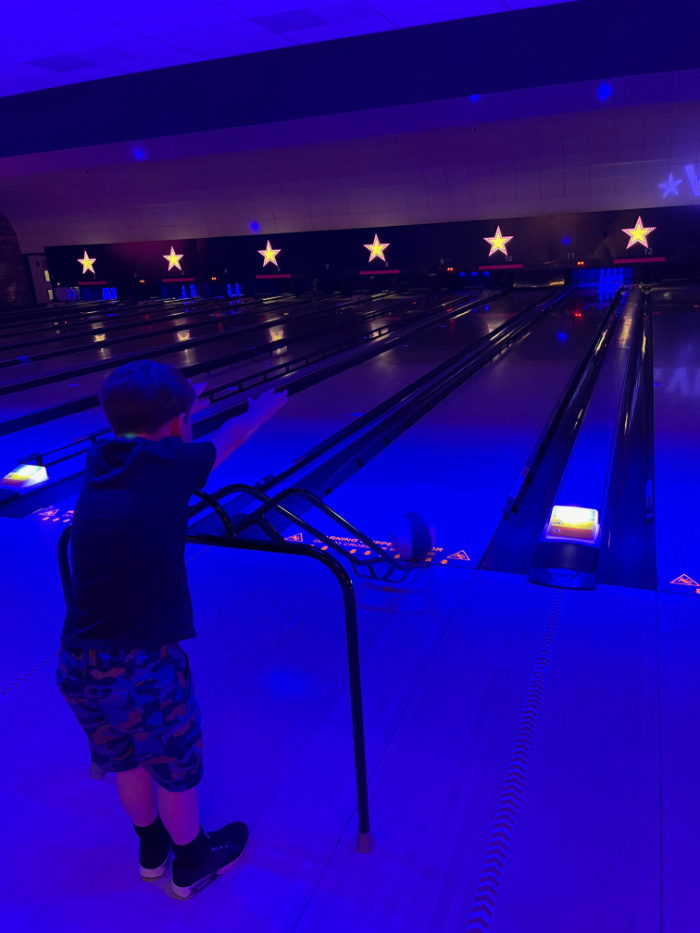 The kids loved watching the screen to see how they were scoring and getting ideas on which skittles they needed to hit to try and get a spare.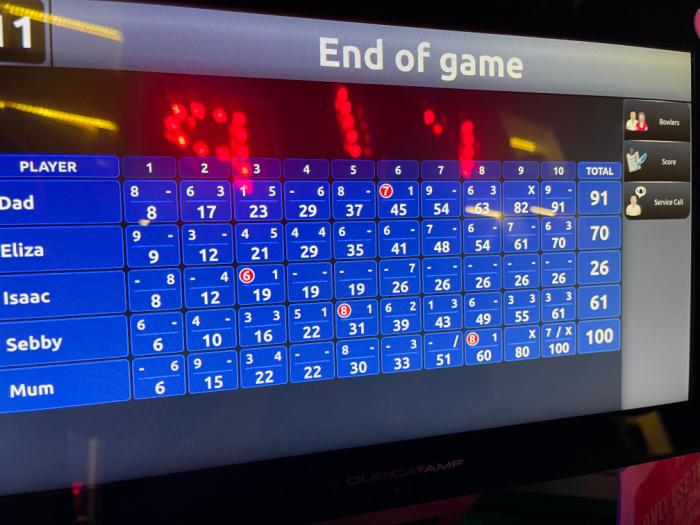 I am proud to say I won the first game, but it all went wrong for me afterwards as the kids honed their skills, with Eliza managing several strikes.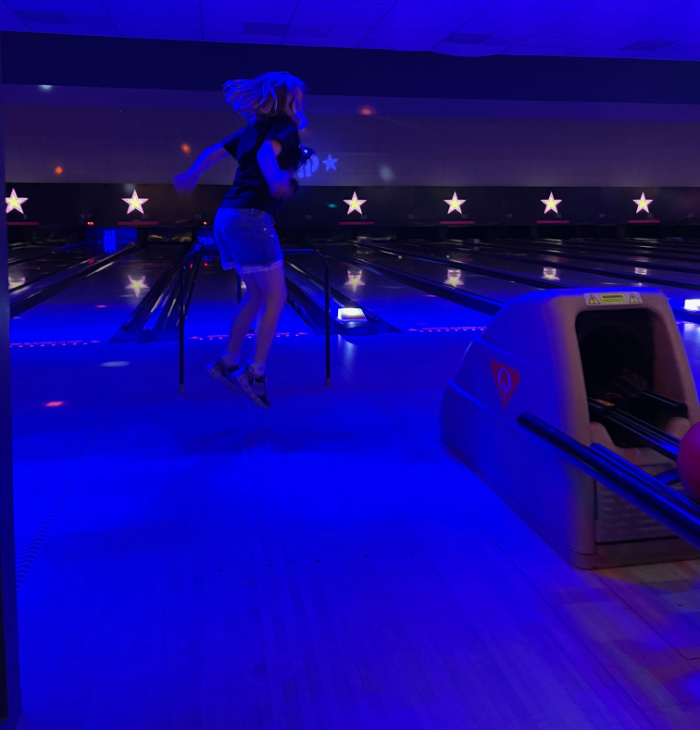 I have to admit that I had forgotten how much fun bowling is. Eliza and Sebby developed their own "lucky dance" as the bowling hurtled down the lane.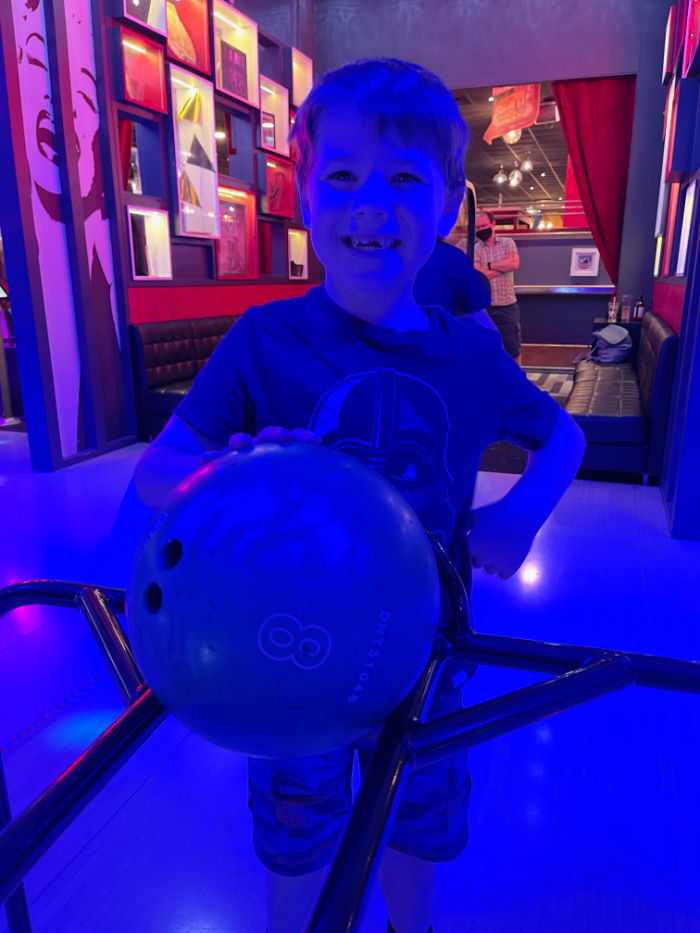 Isaac too it more seriously and worked really hard to get his bowling ball straight down the middle.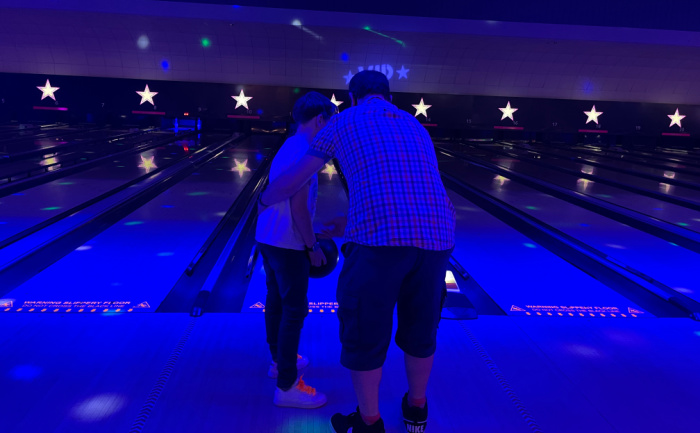 Although you can eat at the lane, we decided to eat at the cafe after our games had finished and the kids insisted on sitting in the Ford Mustang table of course.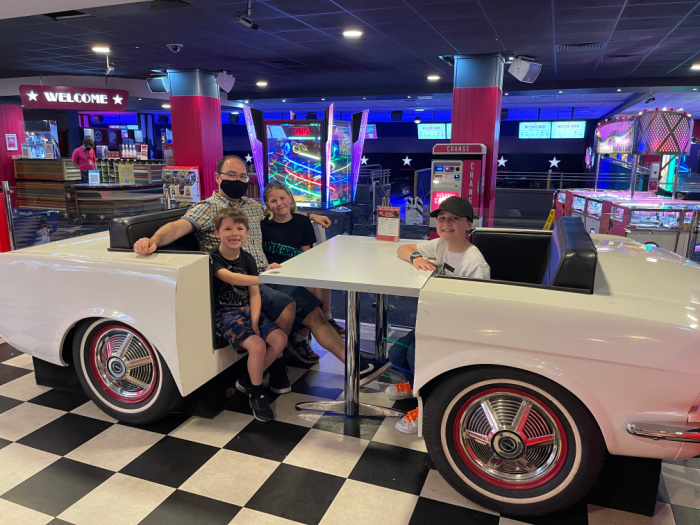 In the style of an American diner, you get the choice of scrumptious shakes or frozen slushy's and classic burgers or juicy hot dogs.
The food may be basic, but it was delicious and it was so nice to be able to enjoy an evening out again.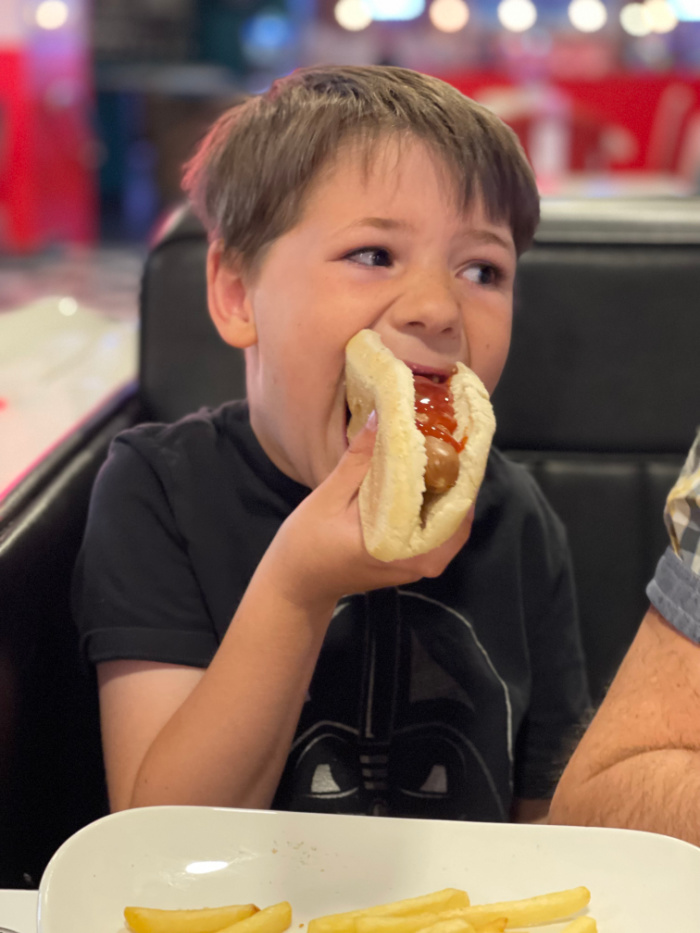 I still owe Eliza a birthday party, after spending her 10th birthday in lockdown and she enjoyed herself so much that she wants a bowling party!!
Prices start from £22.80 per game for a family ticket, or £6.50 per adult and £5.50 per child.
Disclaimer: We were guests of Hollywood Bowl for the purpose of a review. All thoughts and opinion are our own