I am always on the lookout for different things to engage the kids, especially as they are now getting older and more tricky to please.
Living in Dorset, we are lucky to have access to so many fantastic parks, open spaces, beaches and nature reserves, some right on our doorstep and during lockdown we have enjoyed some fabulous walks.
I am a member of the facebook group, Dorset Goes Wild, which aims to encourage, enthuse and educate primary school children and their families to put down their electronic devices, get out in nature and go WILD!
It was here that I discovered the Snakes in the Heather walk at Parley Common.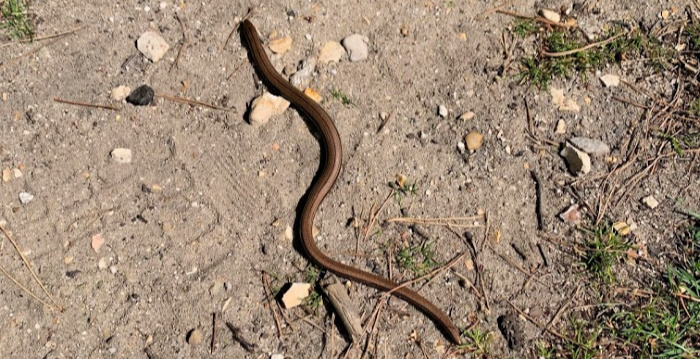 Snakes in the Heather is an exciting and ambitious project led by Amphibian and Reptile Conservation (ARC) to conserve the smooth snake throughout its range in Southern England and ARC have arranged local guided walks to help raise public awareness of the conservation needs of our reptile and heathland heritage.
We met Owain, the Education Officer at The Centre in Ferndown, where we started our walk.
He was instantly engaging with us all, playing a fun game so he could remember our names and then asking leading questions to establish the kids knowledge of the natural world and heathlands.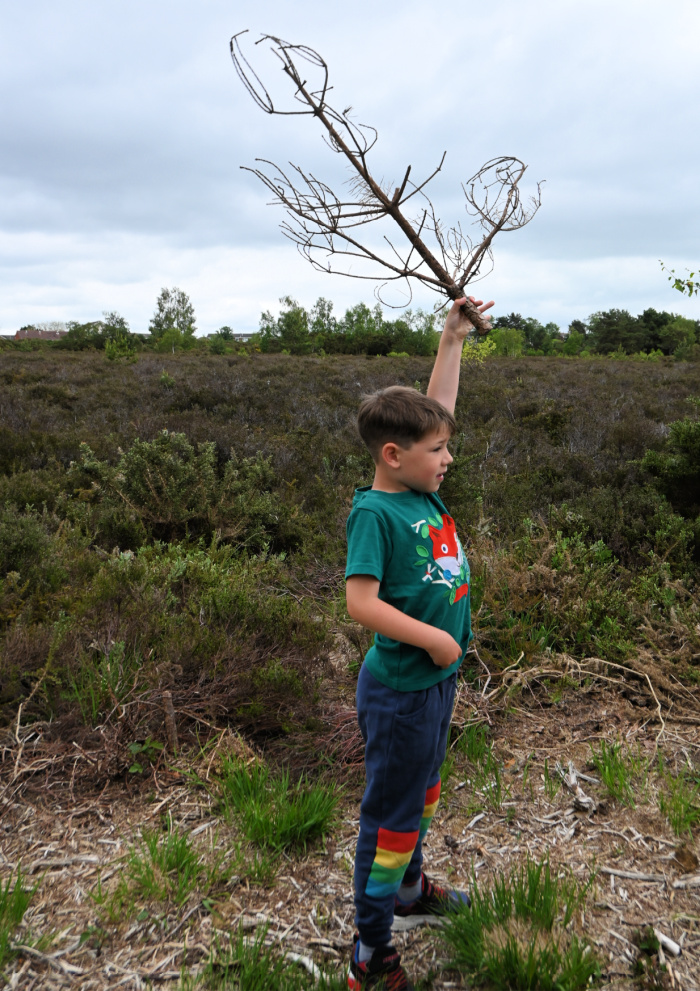 It was learning experience for the kids, but it didn't feel like it as they got to explore, ask questions and chat about their own experiences on our walks. Sebby is fascinated by birds and they were identifying the different bird song, whilst Eliza always brings her flower book so she can identify the flowers that we see.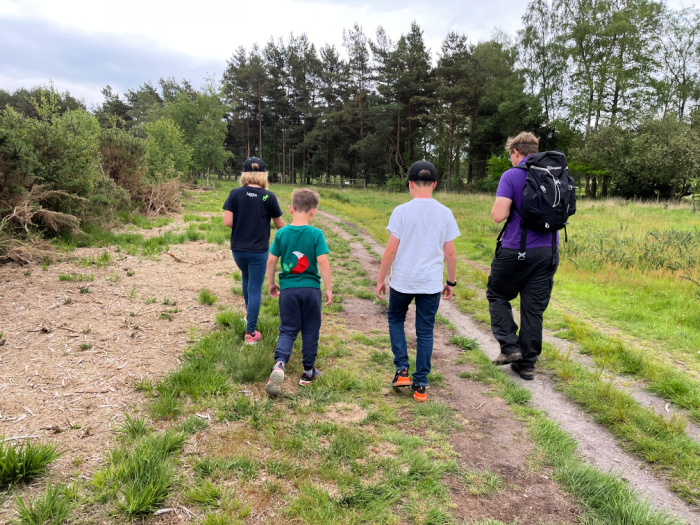 Isaac is keen to study Zoology when he leaves school, so was asking questions about what Owain studied at university.
The UK has 6 native species of reptile and Owain brought some pictures with him to show us how to identify them and every now and then he would test the kids to see how much they remembered.
The six native species are: The Adder, Grass snake, Smooth Snake, Common Lizard, Sand lizard and Slow Worm and our next task was to head into the heather to see if we could spot any.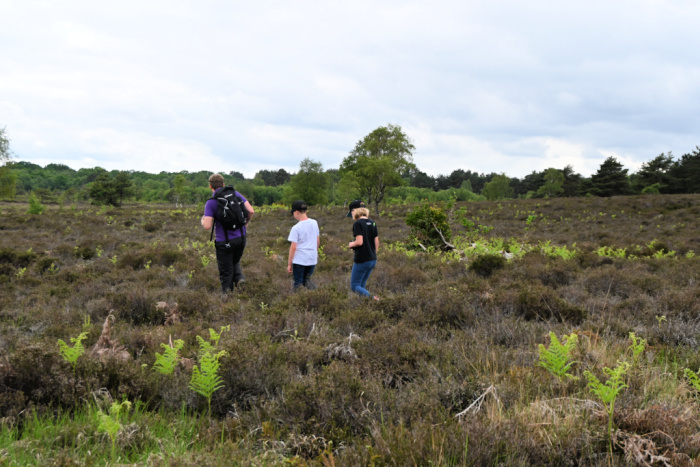 I am so glad that we wore sturdy shoes and long trousers as the ground was a bit tricky in places.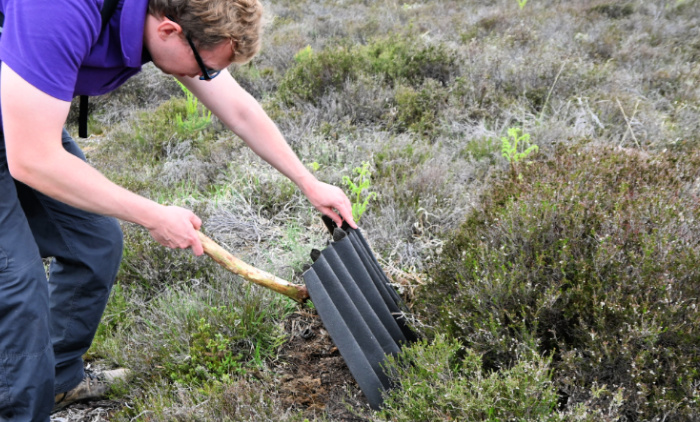 Our first find of the day was a grass snake, but it didn't take too kindly to our presence and fled pretty quickly.
On our second find, we hit gold and found the rarest of them all – the Smooth Snake.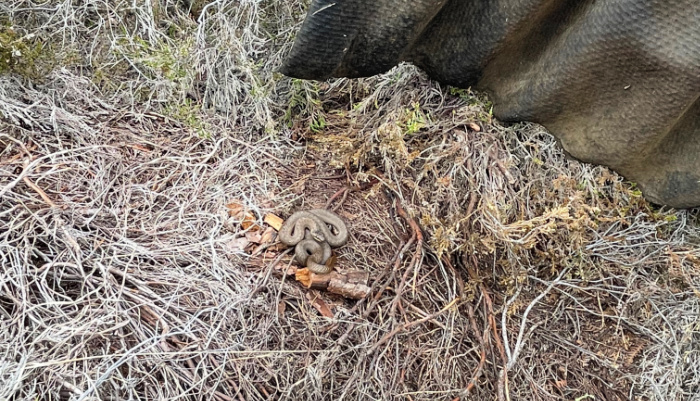 Sadly that was it for the day, but the kids were happy with their finds, although we also found some Sand Lizard nests too.
If you want to see Sand Lizards up close, there is a vivarium next to the Visitor Centre at nearby Avon Heath Country Park.
Snakes in the Heather run regular walks and are hoping that their summer events will restart soon. For more information head to www.arc-trust.org/snakes-in-the-heather