When the National Trust put on events locally they always go all out and you are guaranteed a day out filled with family fun and their Easter Egg hunts are no exception.  The only difficulty we had was deciding on the venue as there are a fair few locally.
With the weather today being a bit and miss today I decided to go to the nearest venue to home, Kingston Lacy.  It is a large stately home that is set in stunning grounds of both formal and informal gardens.  The Easter Egg Hunt sign up point was just inside the entrance so we paid our £2.50 each for Isaac, Eliza and our friends and her children, got our books and headed off in search of clues.
The booklets we were given contained clues for us to find the eggs as well as a map to follow which was challenging enough to keep the kids interested but not too difficult to follow.  Every now and again we came across a pink egg or marker to let us know that we were still on the right path and I we all got to enjoy the many flowers that were already in bloom as we progressed around the trail.
The eggs we had to find were not of the chocolate variety which Eliza was a little perturbed about at first.  Thankfully, once we had explained that she got a chocolate egg if she answered all the clues, she was much more eager to find them, although she did get distracted by exploring Rhododendron bushes and jumping in muddy puddles.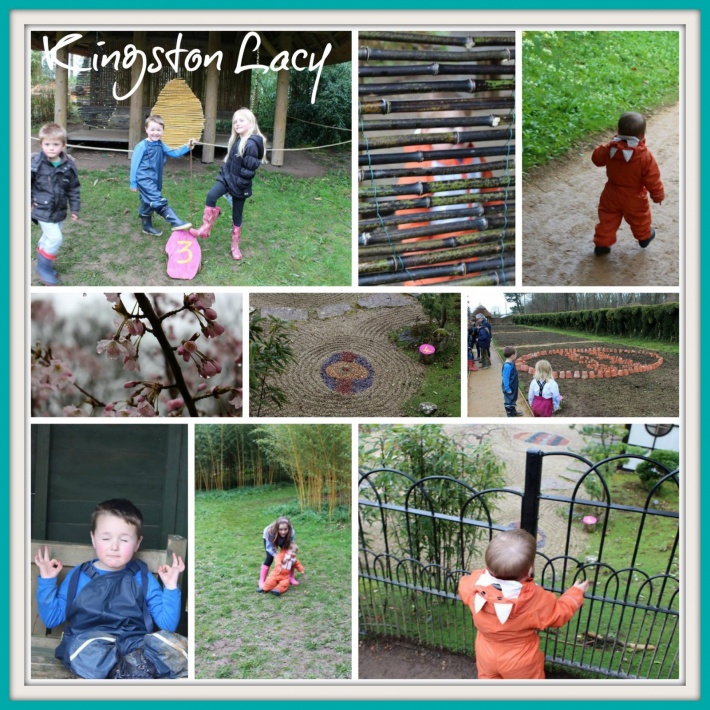 All the eggs were made with materials from the gardens which they were positioned in and the kids had to identify what they were made from which helped them learn about the world around them.
The walk must have been almost 2 miles long and with the exception of Sebastian who only managed half way before admitting defeat and falling asleep in the buggy, they all made it without moaning their legs hurt.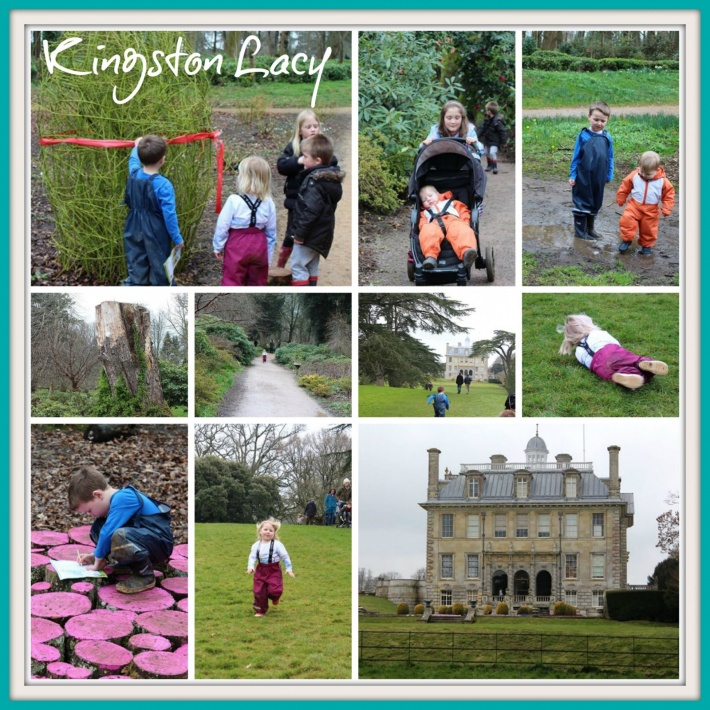 It took 2 hours to find all the clues, but we did it and the kids were eager to go and collect their chocolate reward.  I had hoped that they would save them for home but it was clear that the walk had made them all hungry so we found a bench and let them tuck in to their prize.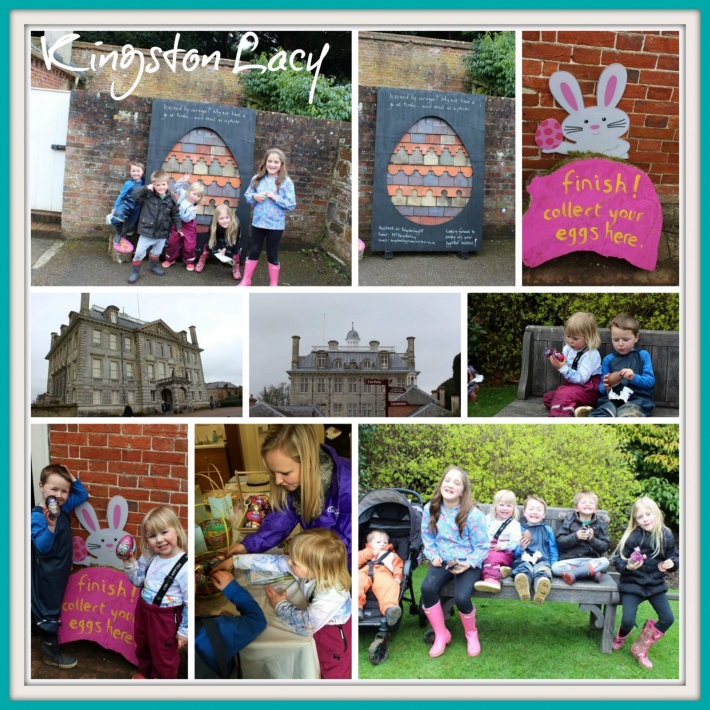 Thank you for all your hard work Kingston Lacy – we had a muddy ball!