At the end of August we were invited to attend a Fit to Dance session with Peter Andre and his son Junior by Disney On Ice.
Do you worry about your kids not getting enough exercise, or not using their imaginations are their noses are buried in an iPad or video games?
Fit to Dance is a new programme that gives your children a chance to share in the magical world of Disney On Ice by creating their own wonderful stories and then re-telling them through the medium of dance.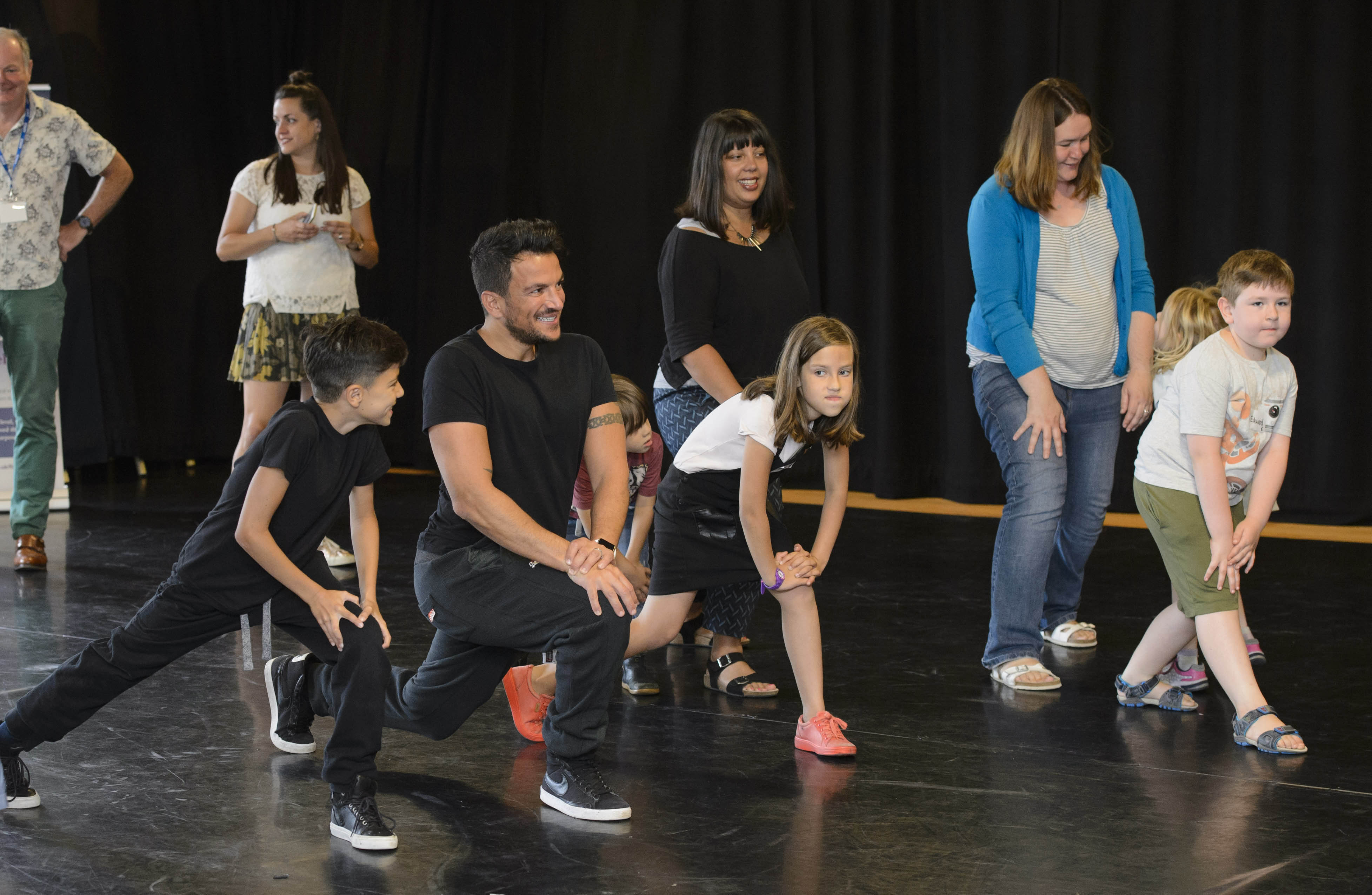 Our Fit to Dance session started with a warm up to get our hearts pumping before we were split in to two groups who would then come up with story to dance to.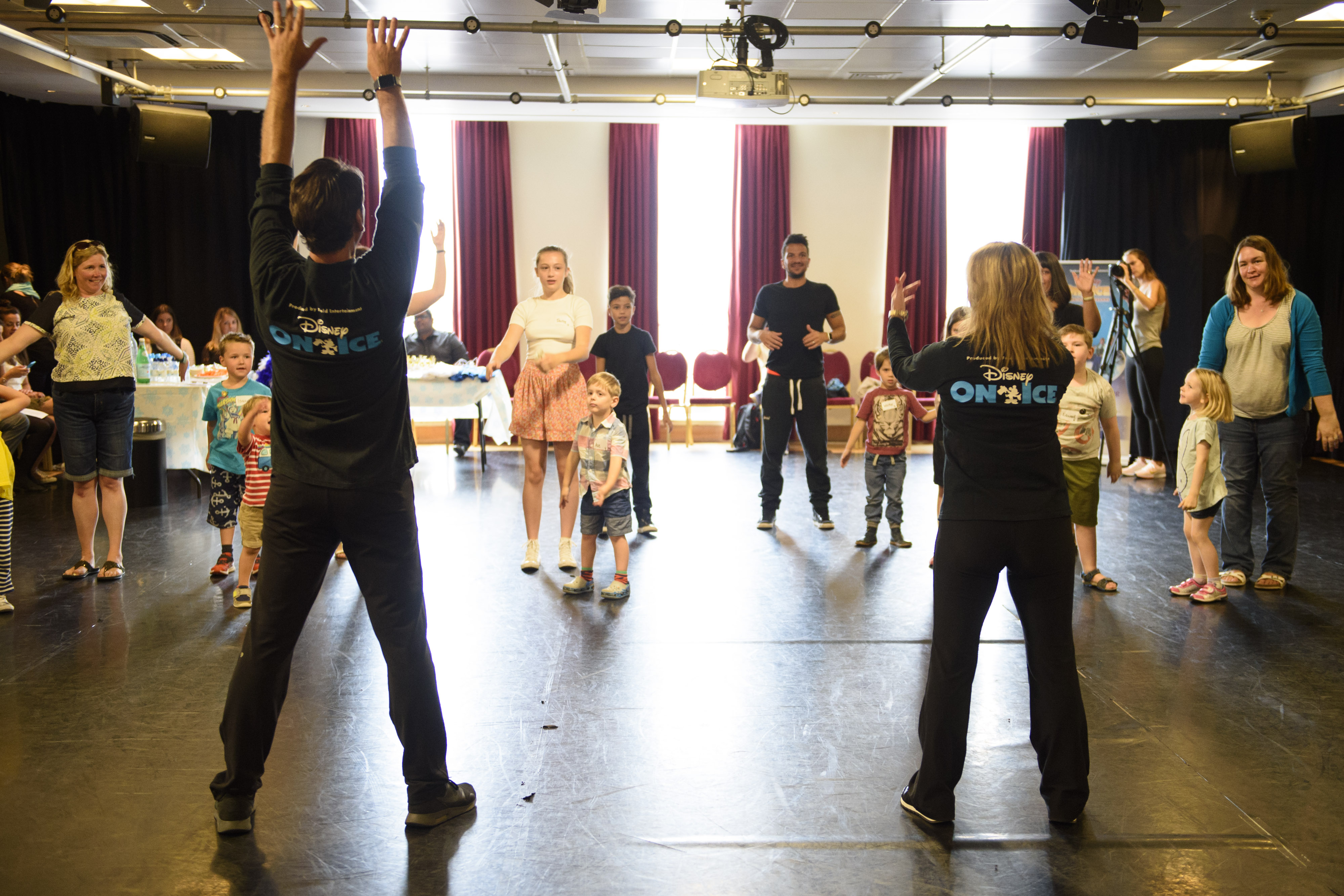 First we brainstormed the scene and ended up on a mountain where the kids had to describe what it might look and smell like.
We then had to decide what we might see on the mountain which was very amusing as we ended up with Eliza choosing Elsa, Isaac an Abominable Snowman and Sebby inventing an Arctic Parrot. Each child then had to act out what actions their character might do.
It was then time to come up with a story using the scenery and characters we had chosen. Our group went for a walk on the mountain and had snow dropping on their heads from the trees. We then got caught up in a huge snowball and rolled down the mountain. Thankfully we were all safe, although a little dizzy and had a group hug at the end.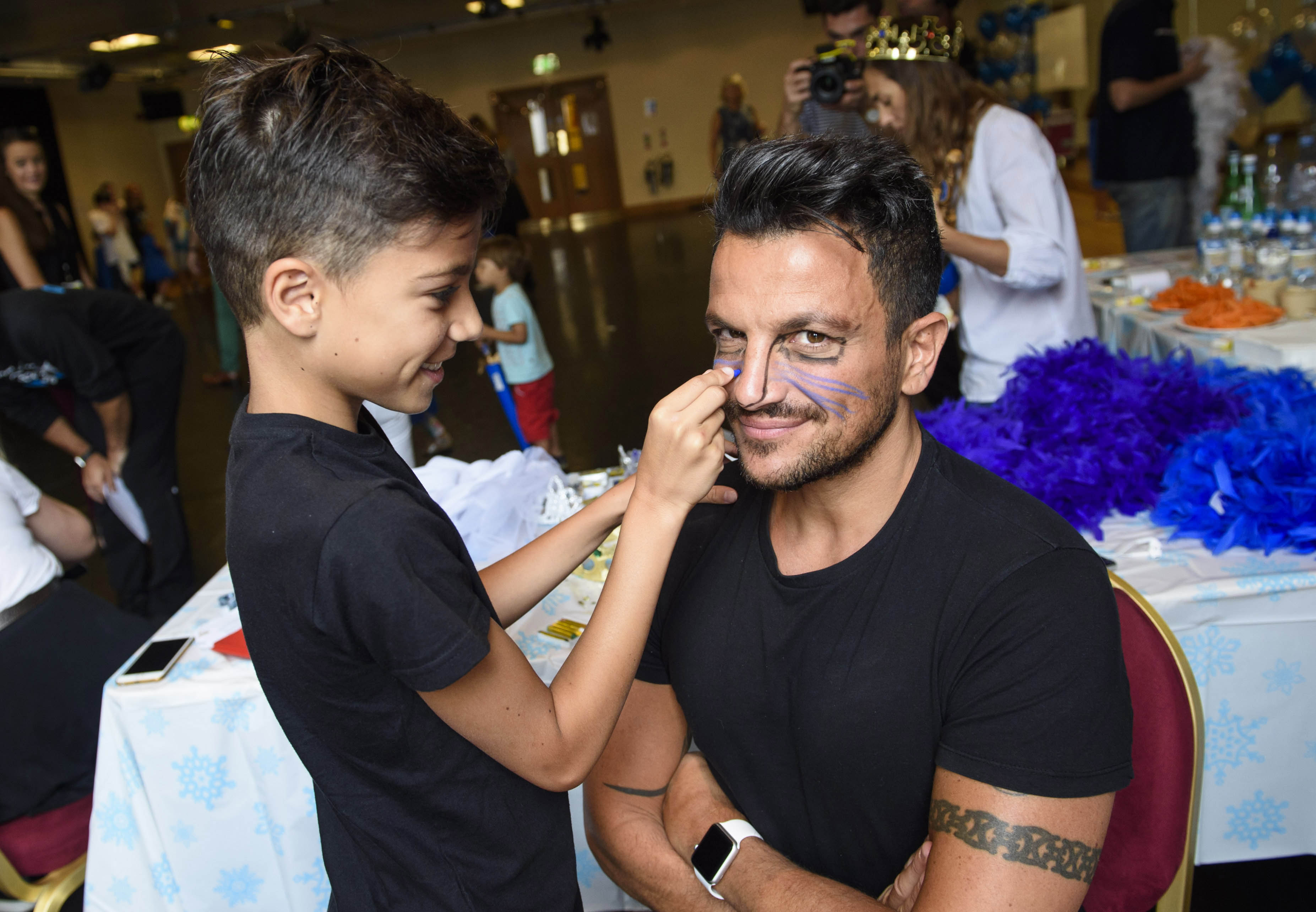 Before the performance we got to choose some outfits to dress up, applied some face paint (some better than others) and set about our epic performance – it was so much fun to do.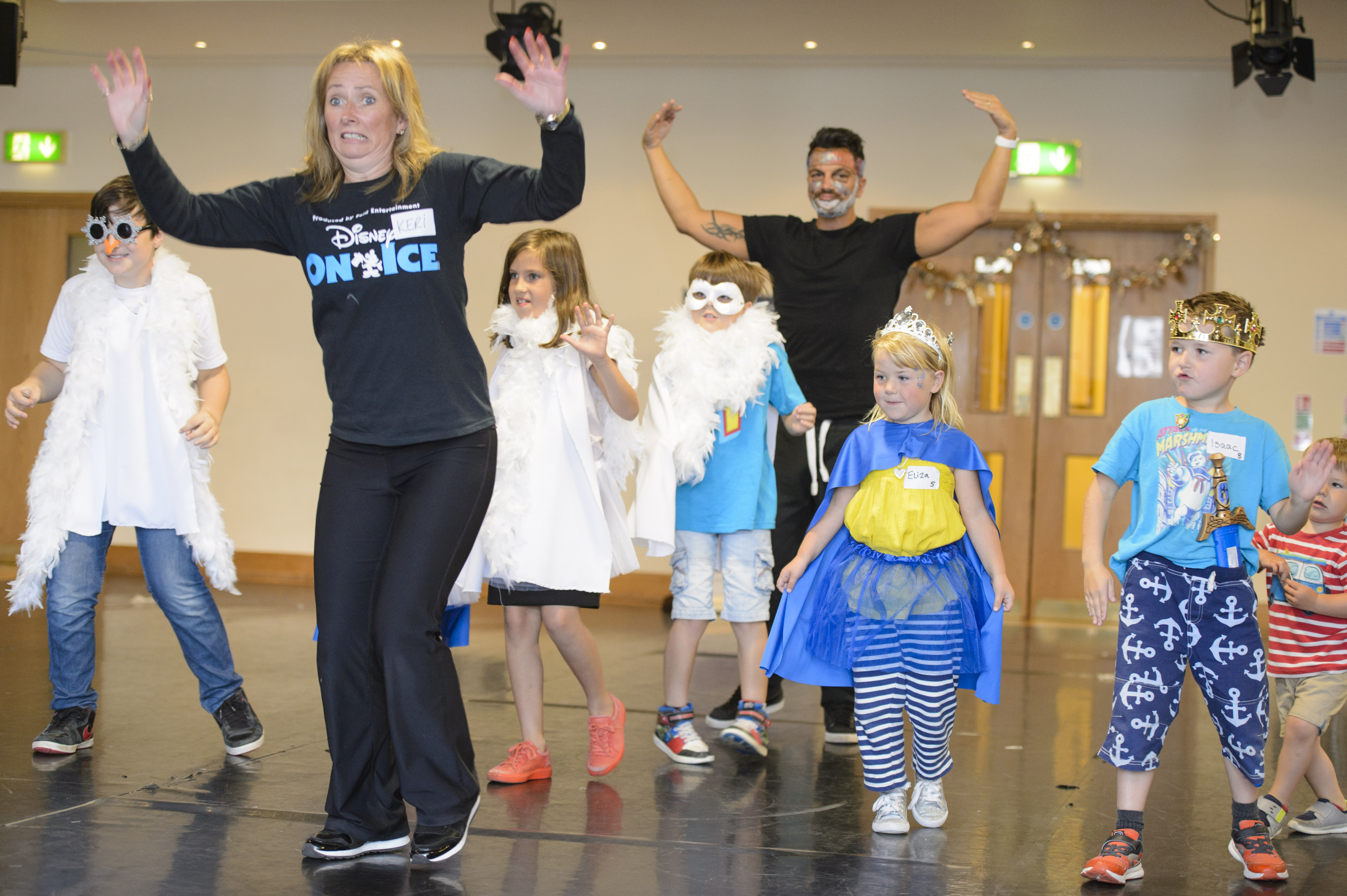 Families, schools and organisations are encouraged to use Peter Andre's step by step video guide and create their own Fit to Dance session at home or school – you may recognise some of the participants.
You then need to create their own masterpiece, film it and upload to the Disney On Ice Facebook page.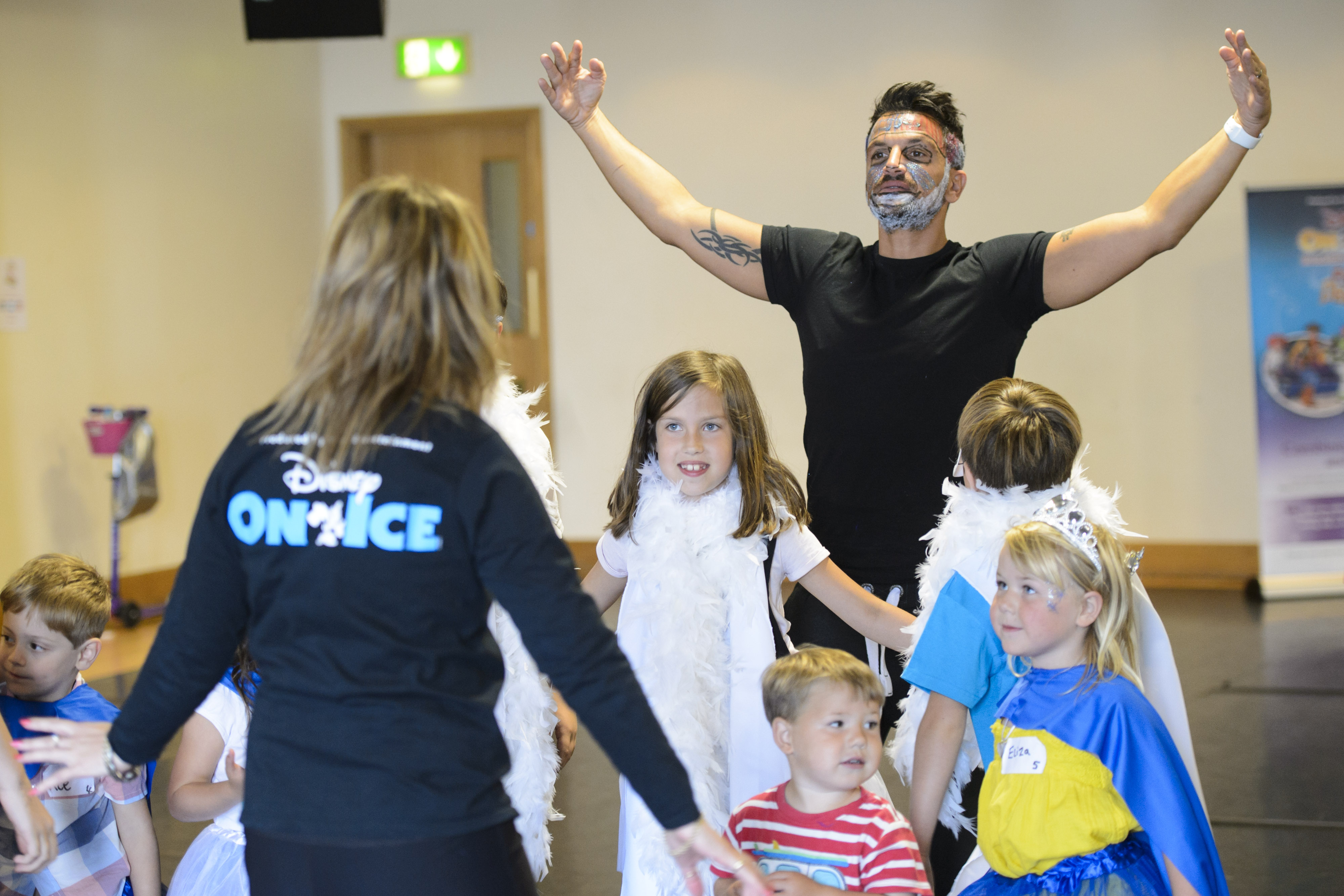 Peter and his panel will review all the entries and select the winner based on who embodies the spirit of Fit to Dance. The winner will not only be crowned the ultimate Fit to Dance Champion 2016, they will also win VIP tickets to Disney On Ice's Spring 2017 tour along with some other very exclusive prizes.
Fit to Dance really captured my kids imaginations and Eliza especially has been busy making up new dances with her friends. A huge thank you to Disney On Ice for inviting us to their fabulous event and a special mention for Peter and Junior who were so down to earth, full of fun and welcoming……….and yes, Peter's jokes are as bad in real life (sorry).