The Cotswolds are an area of England that I have not really explored, so when we were offered the chance to review Talbot Cottage in Stow on the Wold with Manor Cottages I started researching all the places we could visit locally.
Top of my list was Cotswold Wildlife Park which is located two miles south of Burford and just a short drive from where we were staying.
Cotswold Wildlife Park is one of the largest privately owned zoological collections in the UK and has over 260 different species of animals and the first ones we saw were these fascinating Emu's who followed us around their enclosure.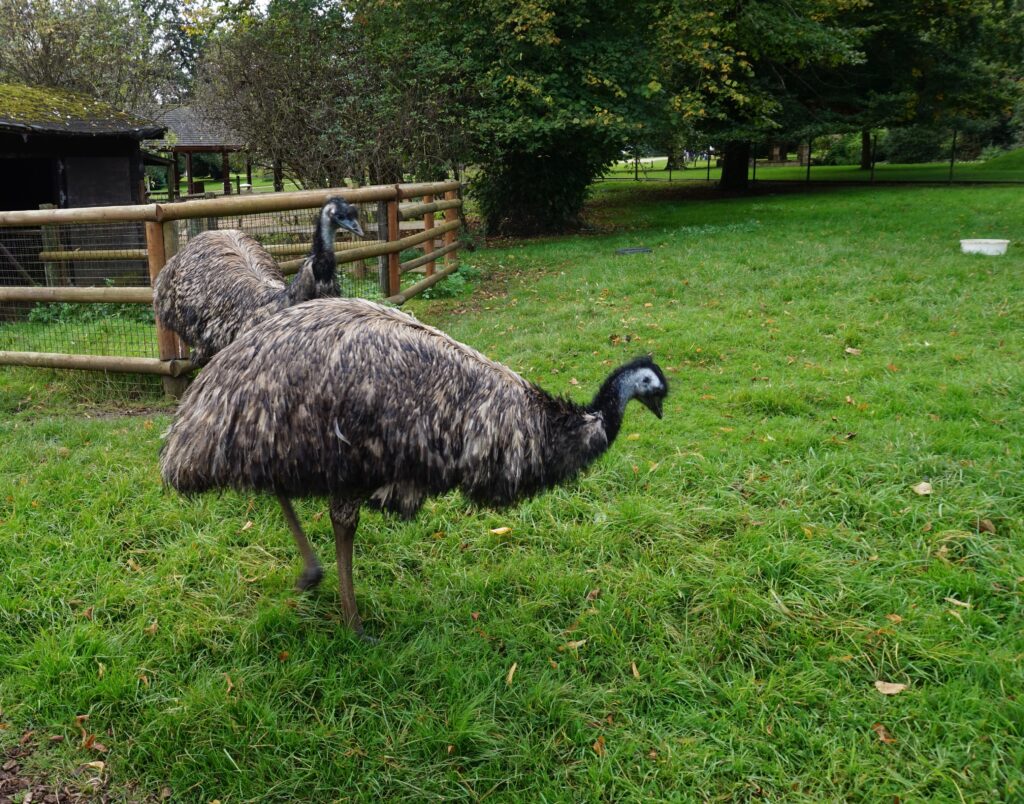 Set in 160 acres of landscaped parkland and gardens, the park has a diverse and fascinating range of animals, beautiful grounds to explore, a large well-equipped play area and a narrow gauge railway which runs around the entire site.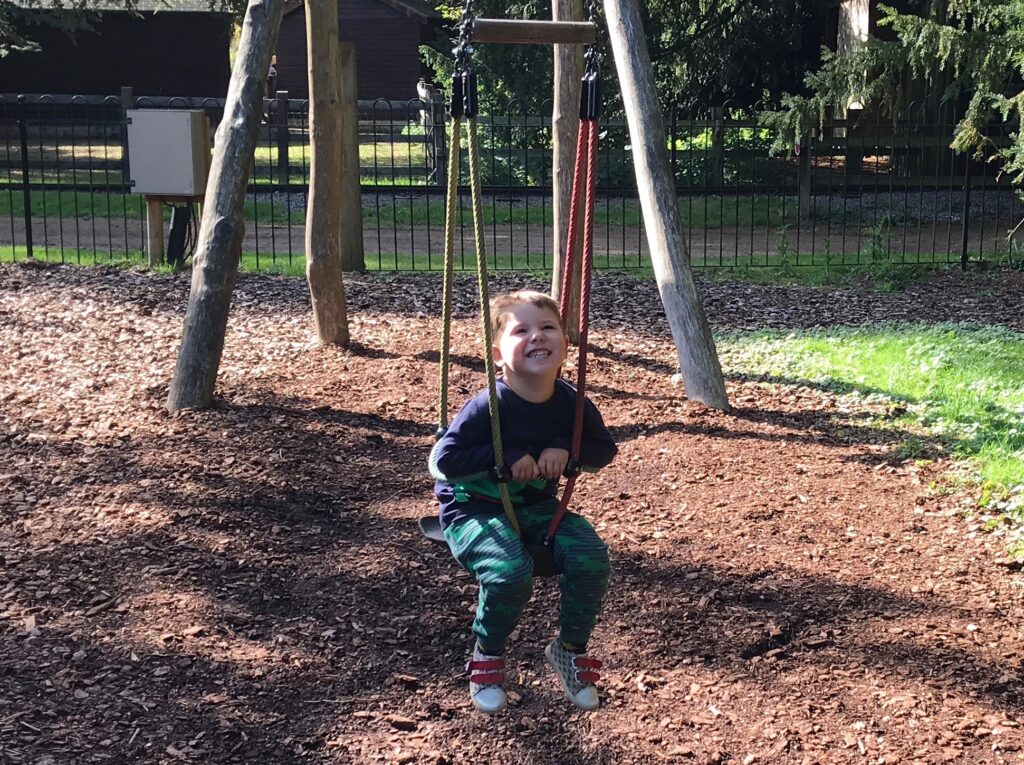 Although the kids did not want to leave the play area, I managed to tear them away to look at the animals and we were all really impressed with what we saw.
The enclosures are huge and not only do you get the chance to get up close to the animals, but they are also as close to roaming freely as they will come in a UK-based zoo.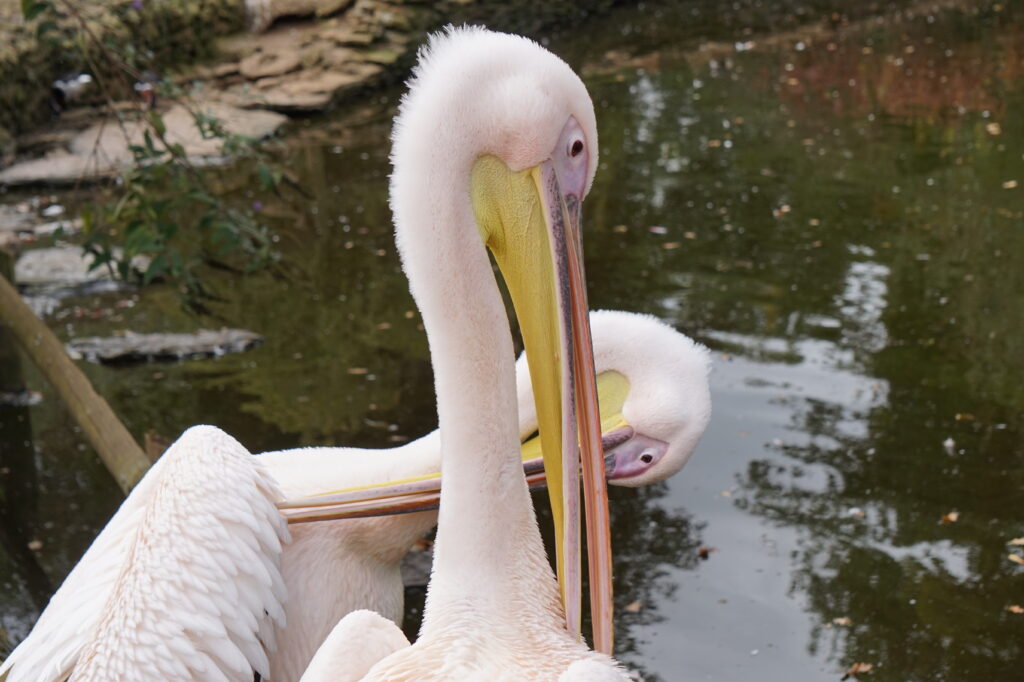 The Pelicans were wandering among us, although I am not sure the kids were so sure about being so close to them.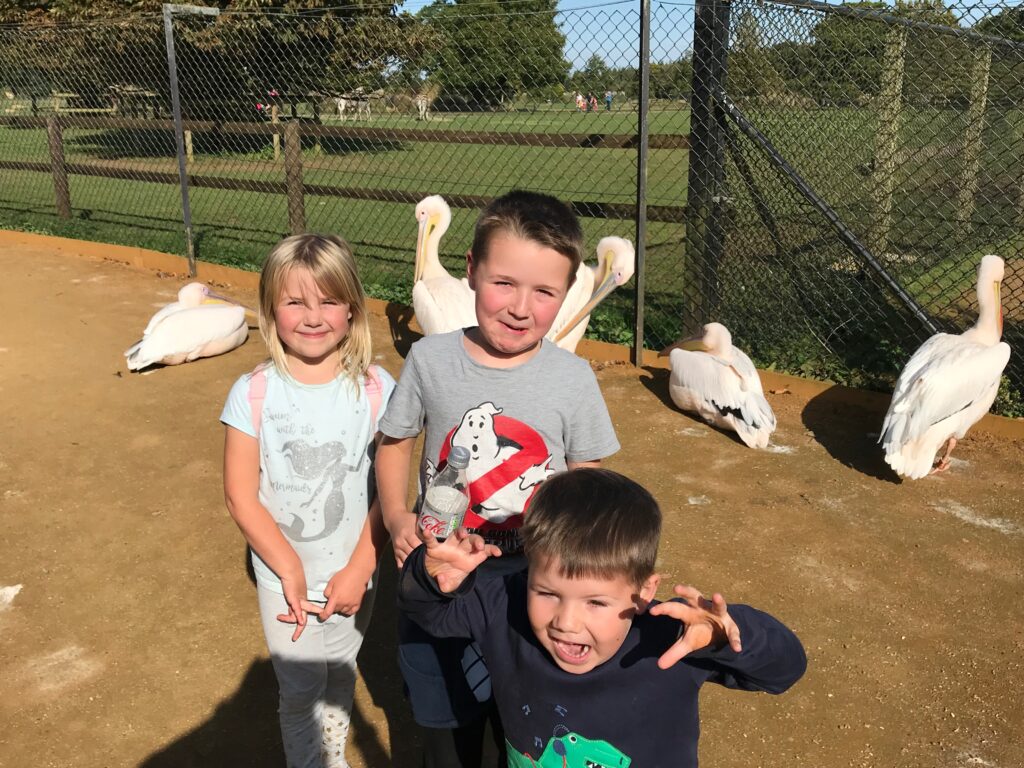 The range of animals at the park is really impressive and the kids loved spotting animals as we wandered around. I was really surprised to see turtles resting on a log in the lake.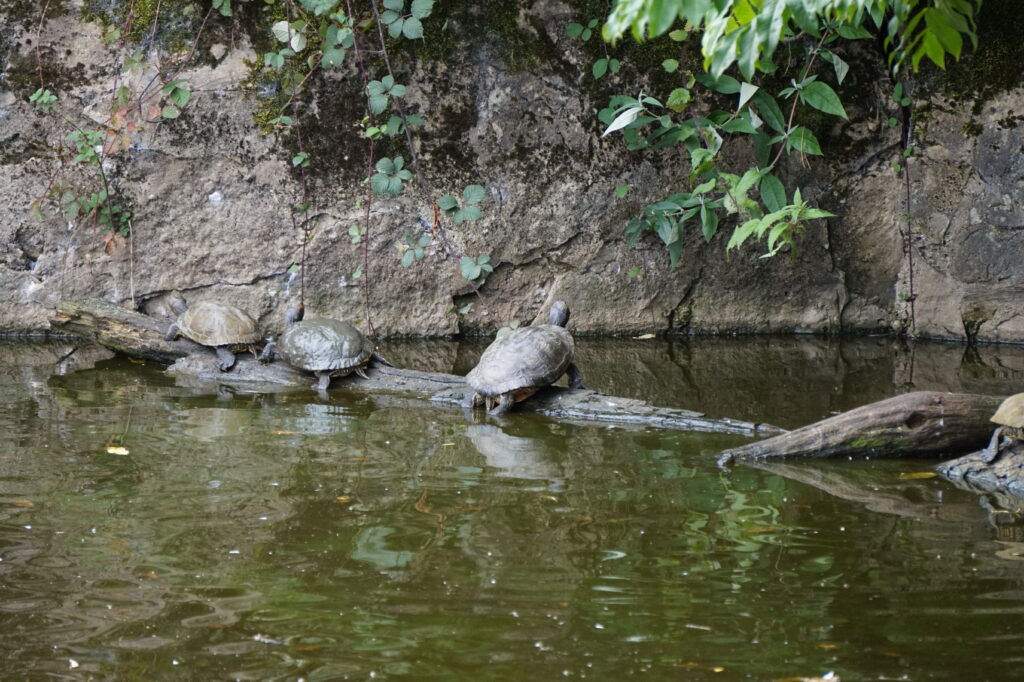 Cotswold Wildlife has welcomed some new additions this year and the kids were eager to try to spot the newborn Rhino who is so young he has yet to be given a name.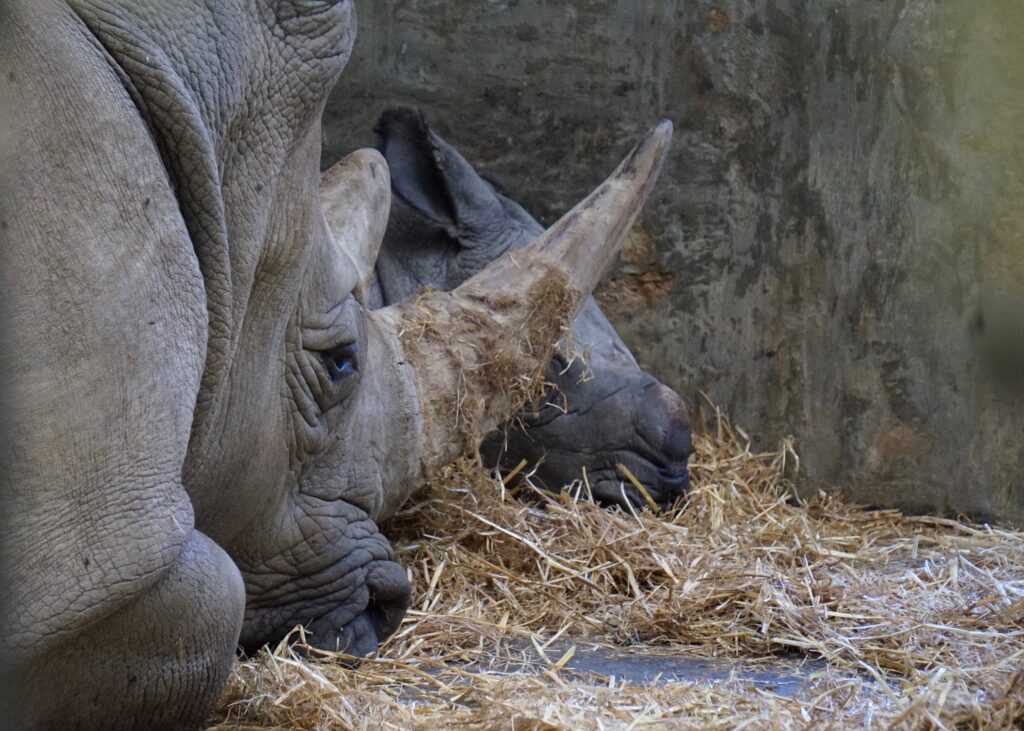 Sadly we only caught a glimpse of him as Mum was very over-protective, but the other Rhino's were happily roaming outside in their huge paddock.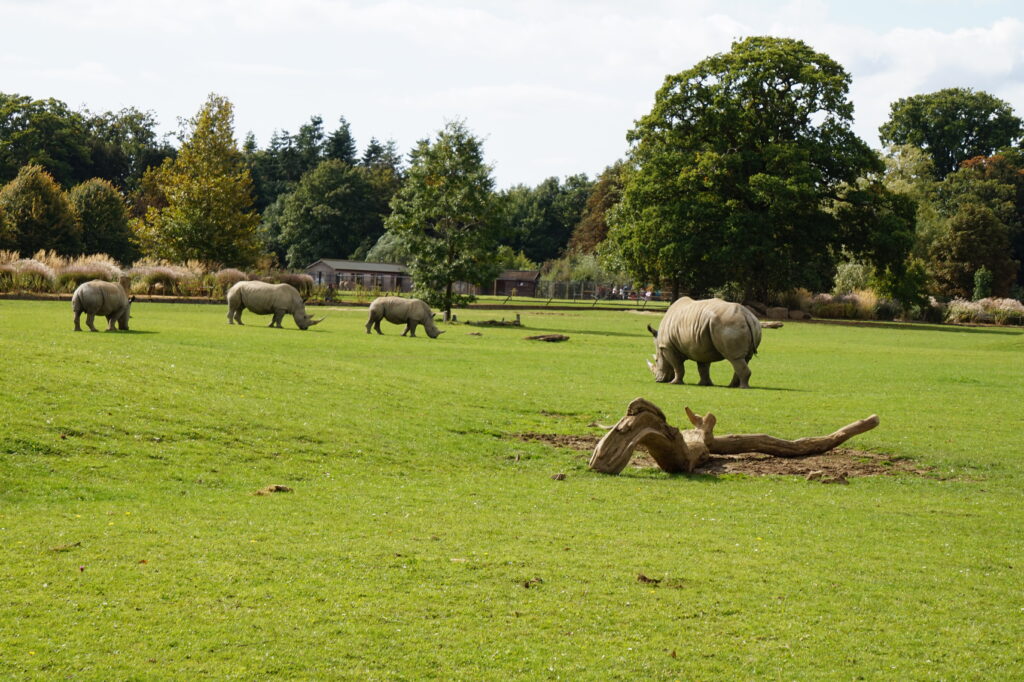 One of my favourite animals are giraffe's and in all my visits to see them at various zoo's I have never been as close to them as we were here.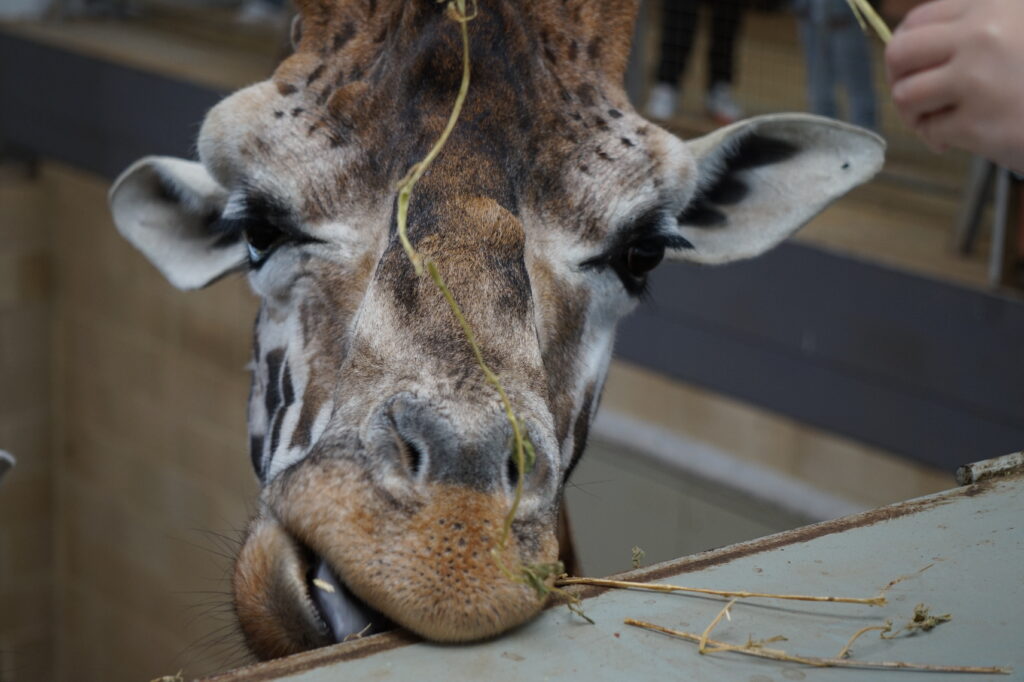 The kids loved watching them eating and even offered them bits of straw which they took gently from their hands.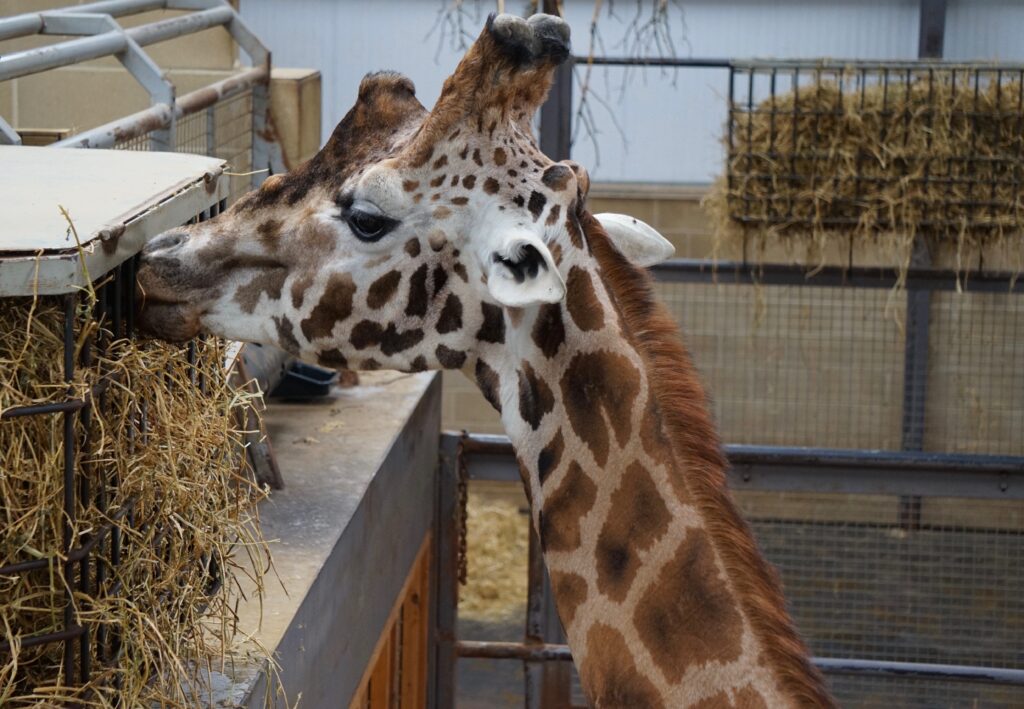 Opposite the giraffe enclosure were the big cats including the stunning clouded leopard.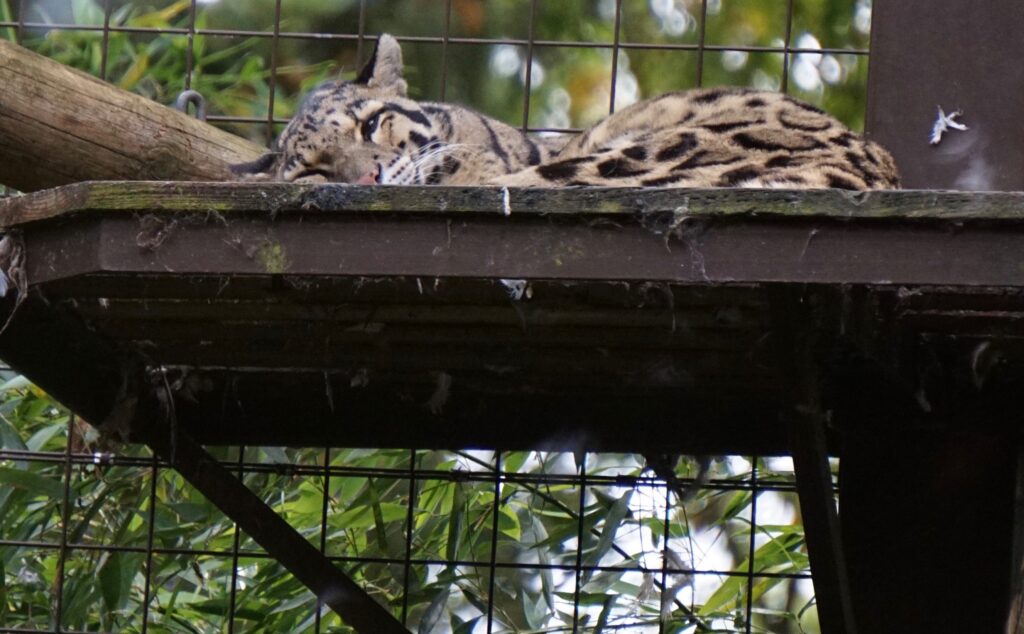 Last year the Asiatic Lions, Rana and Kanha, made history with their very first litter of cubs, giving birth to triplets, Kali, Sita and Sonika and all were chilling out and sunning themselves on a platform.
Another baby in the park who was much happier to have his photo taken was Clyde the camel baby.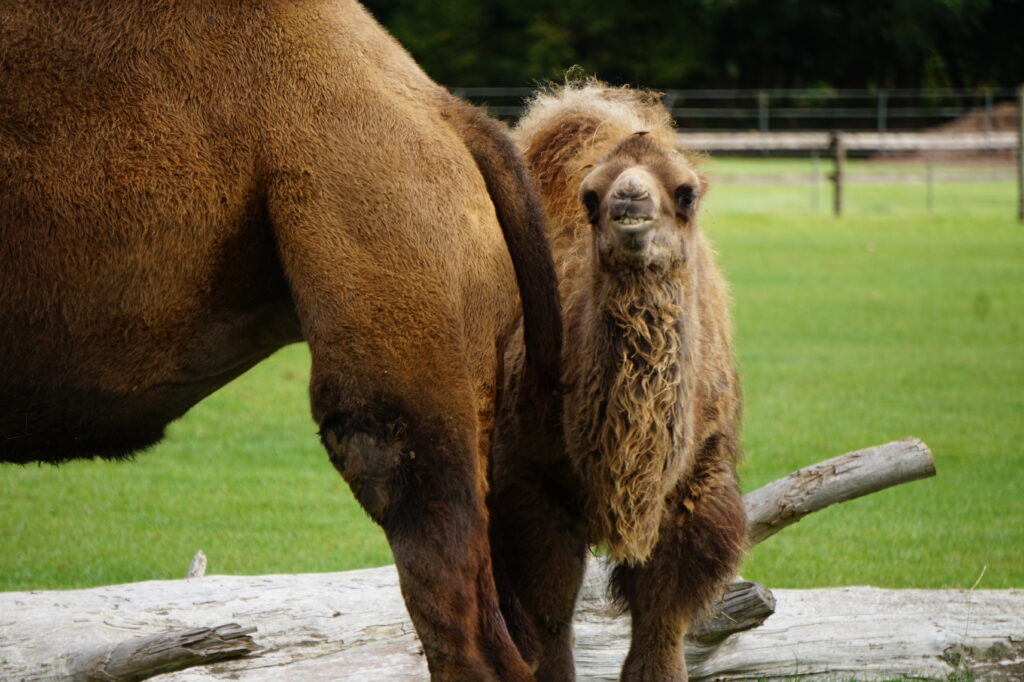 Opposite the Camel paddock are the Porcupines and they had their first ever Porcupettes born earlier this year, although sadly we didn't get to see them.
Inside the 'Little Africa' area are Gundi, an African small mammal that I had never heard of before which are housed next to the fascinating Naked Mole Rat colony. Did you know that these fascinating animals are the only species known to be immune to cancer, so they are scientifically a very important animal.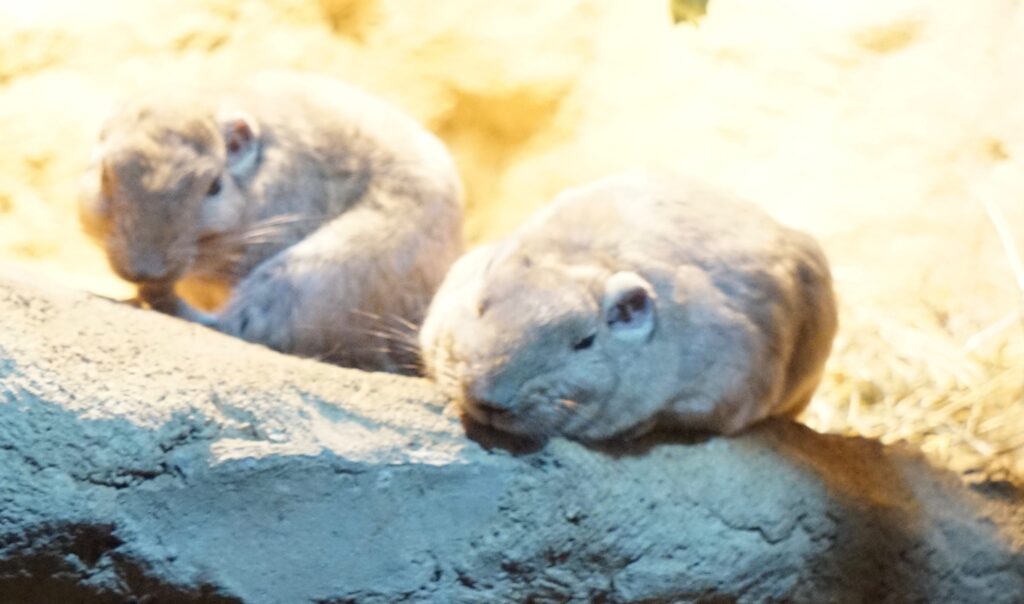 Hidden at the back in a wooded area are the wolves and we just about caught a glimpse of one watching the world go by.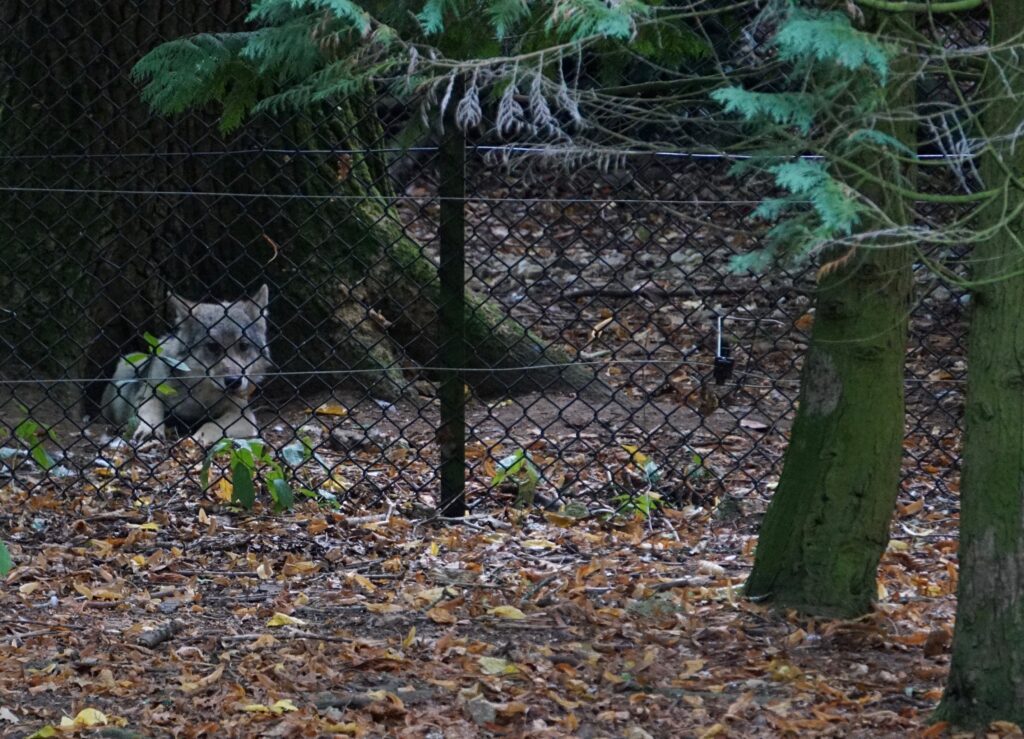 The kids were keen to ride the train and next to it is the Wolverine enclosure, where spotted one as we waited for the train.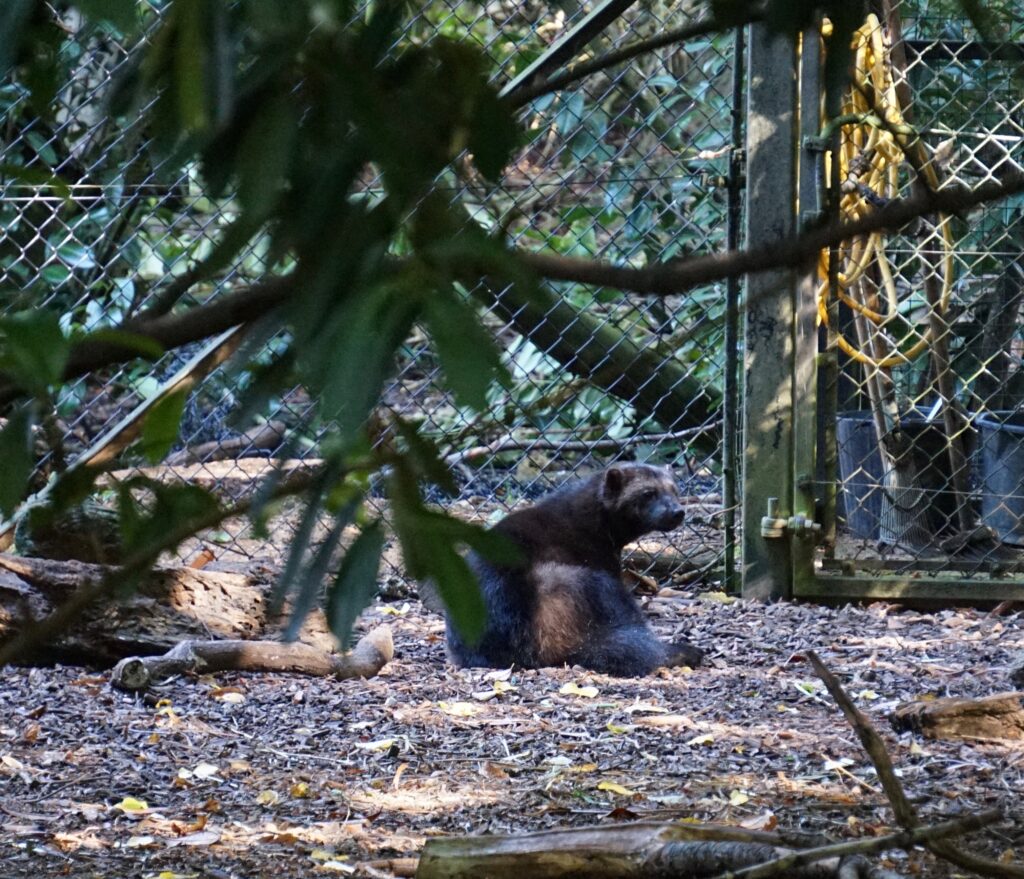 The train costs £1 per person and is well worth factoring into the budget as it gives you a great view of all the animals as it goes around the park.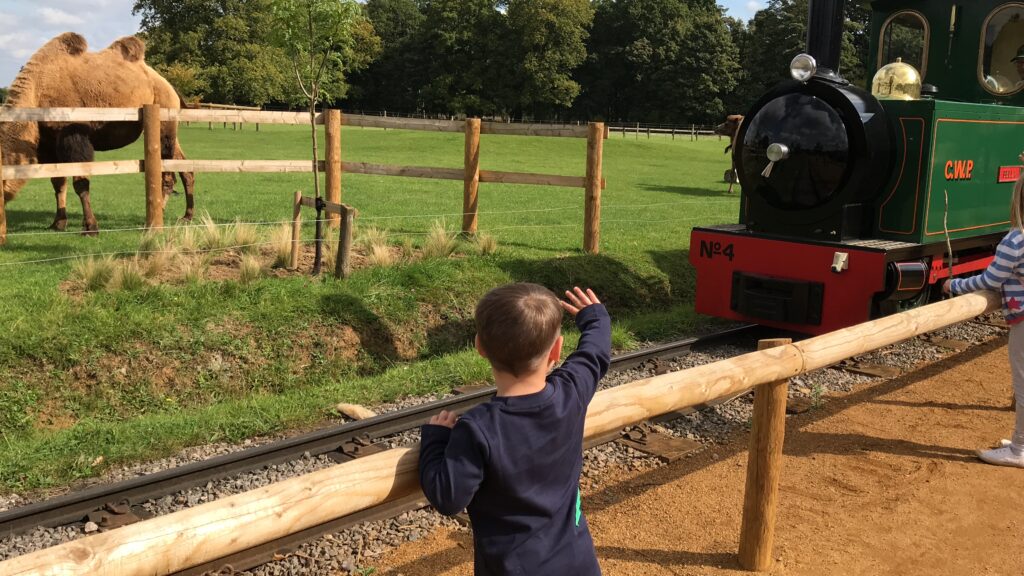 There are also smaller enclosures to explore hidden behind the gift shop in the exotic gardens where you will find the penguins and smaller mammals.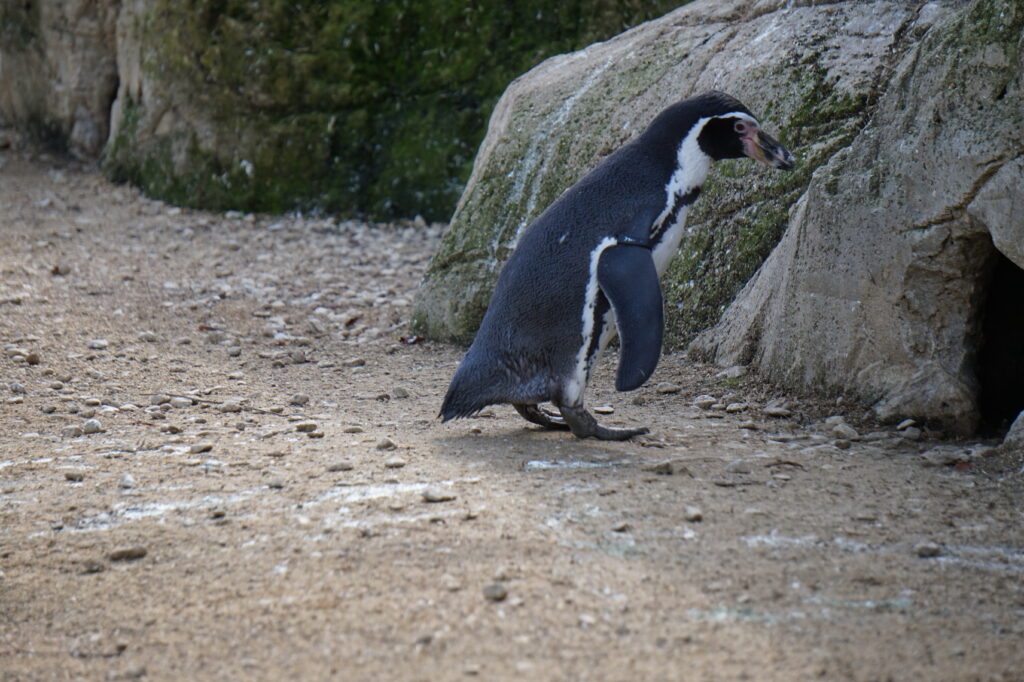 Like the animals in the larger enclosures you can almost reach out and touch them they are so close.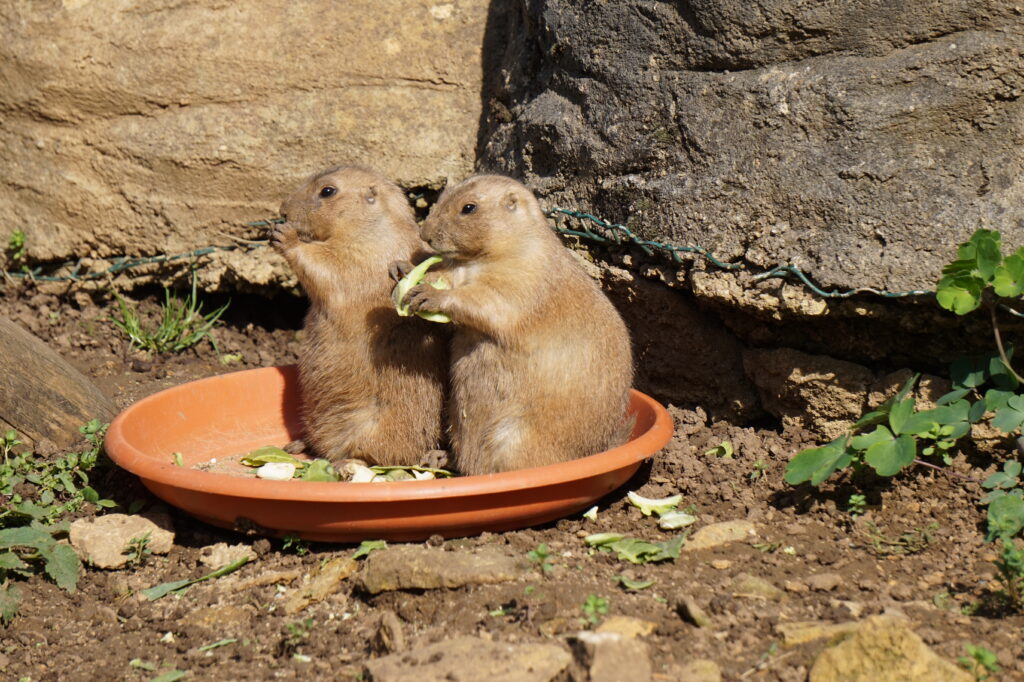 We weren't hopeful at spotting the Lemur's in the Madagascar walk-through as the keeper told us they were all sleeping, but thanks to eagle-eyed Isaac, we spotted the snoozy bunch.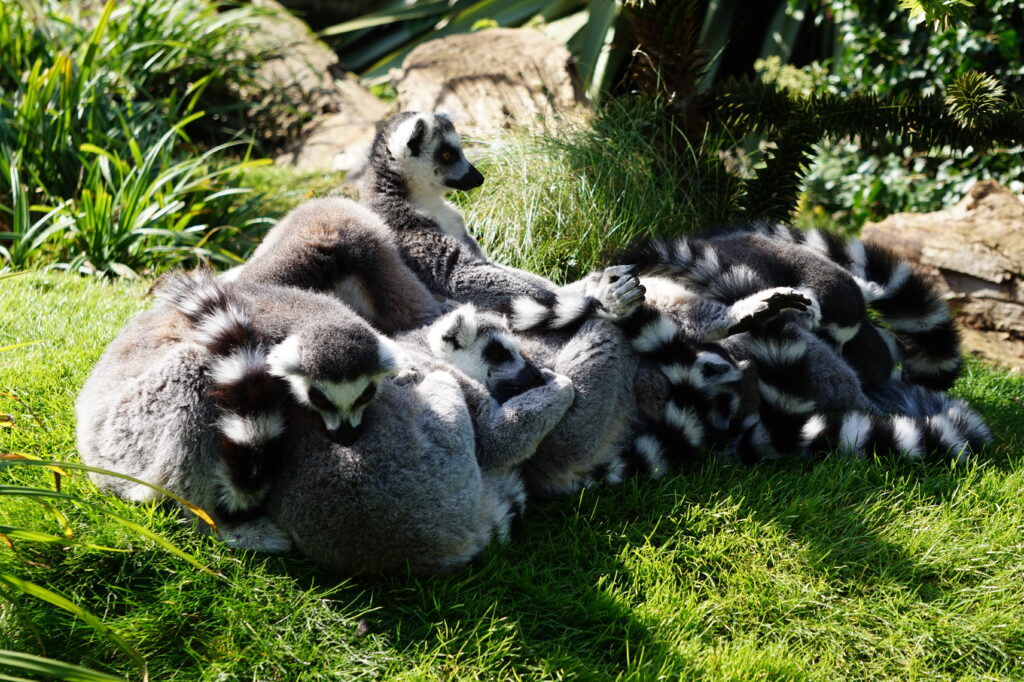 We were really impressed with our visit to Cotswold Wildlife Park, there is so much to see and do that it will keep you entertained for the whole day and after hoping to see a Red Panda I finally got a brilliant view of one happily sat in a tree.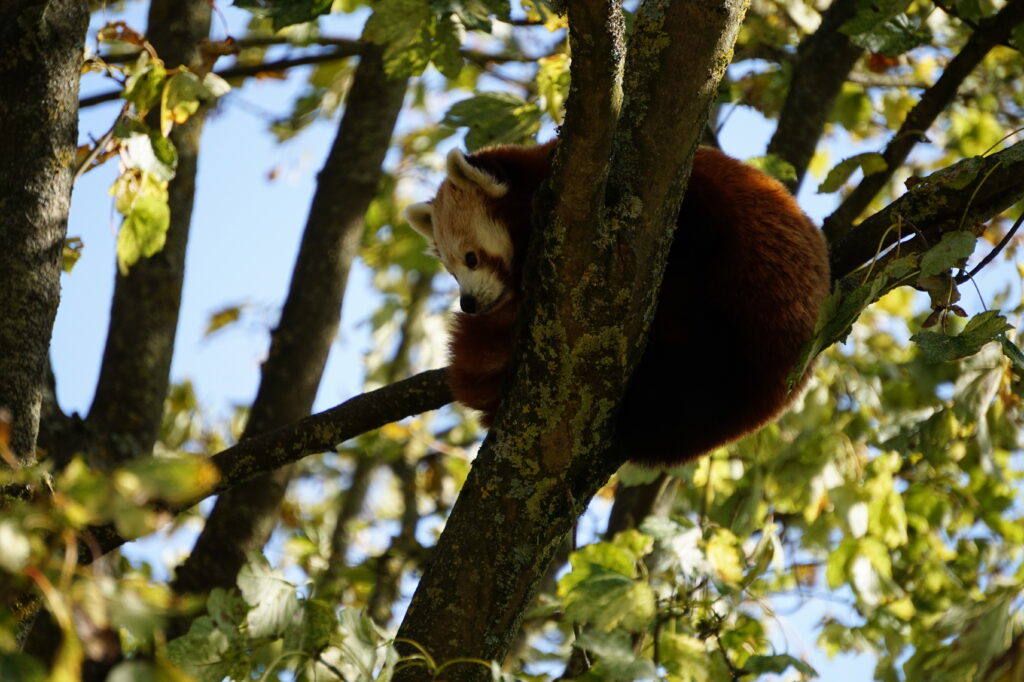 You are more than welcome to take a picnic and there are plenty of areas to sit and enjoy is, but if you are planning a treat there is a large cafe serving hot meals, a smaller hot snack bar and that all important ice cream and tea/coffee hut too.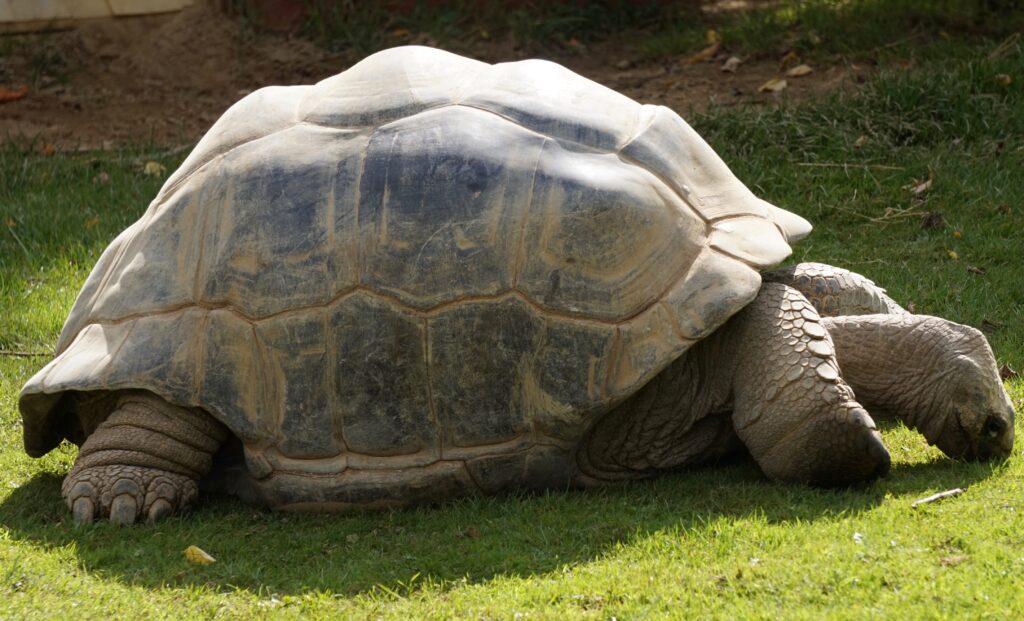 Tickets to Cotswold Wildlife Park cost from £14 for adults and £9.50 for children over the age of 3 if bought online in advance which I think is very reasonable for the amount of animals to see and activities on offer. Tickets on the door are £15 for adults and £10 for children.