For those of you that follow my blog you will know that 2016 is the Year of the Garden for us.
I have been desperate for a usuable garden for years and something always gets in the way, so this year we were determined to make sure it happened.
So far we have demolished the huge, rotten shed, built a new one in its places and decorated it like a beach hut. We also have a wildlife area for Isaac with a sunken bowl full of water and a bug hotel. We have also seen fairies move in and create their own garden, which Eliza tends to on a daily basis, excited by each new change they make and got a new wooden swing set for the kids to play on.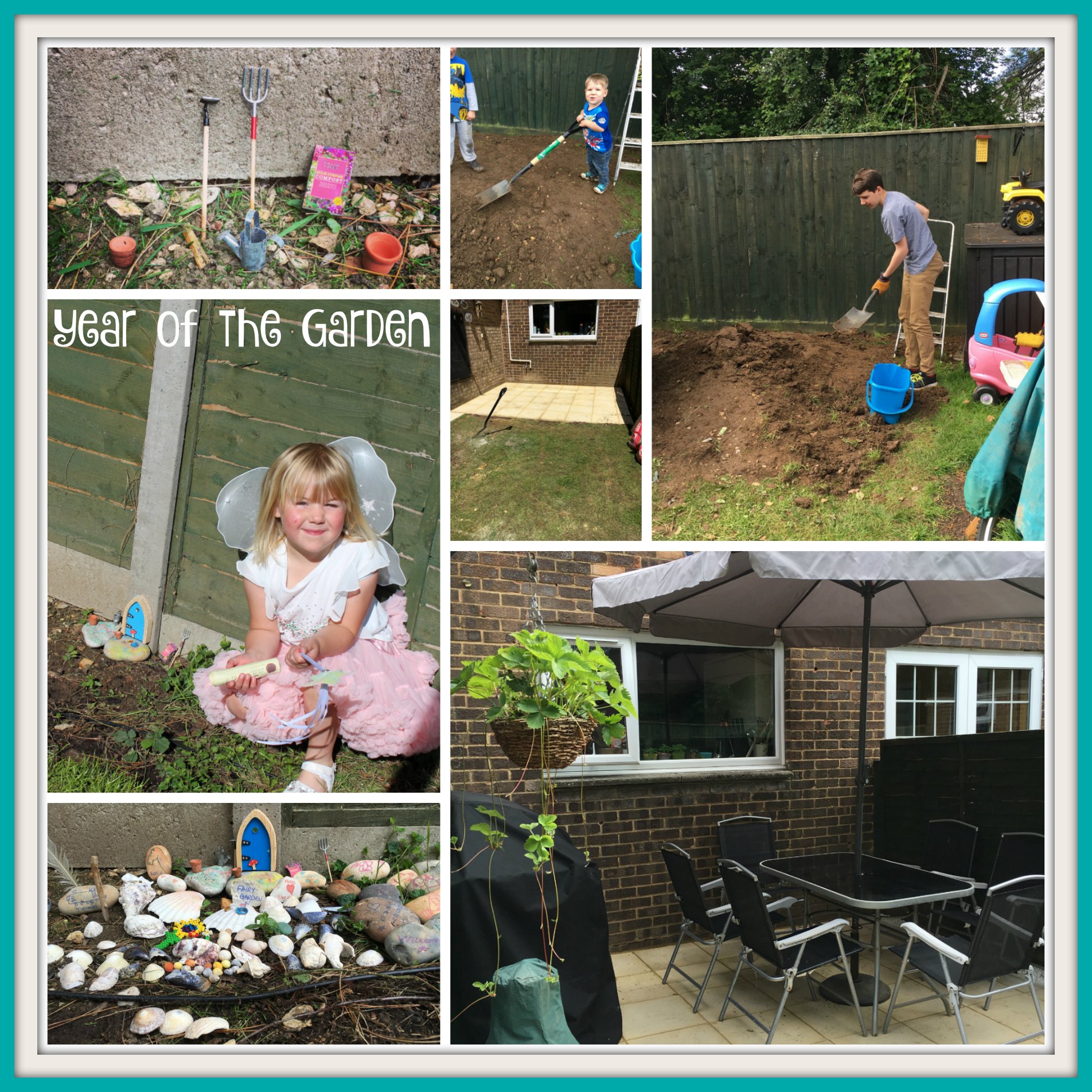 Finally at the beginning of the month we had a patio laid in a dead space between the kitchen and the extension, so we can now sit outside and watch the kids play without sinking into the mud. We celebrated having this space with a barbecue and cannot wait to use it more often in the summer.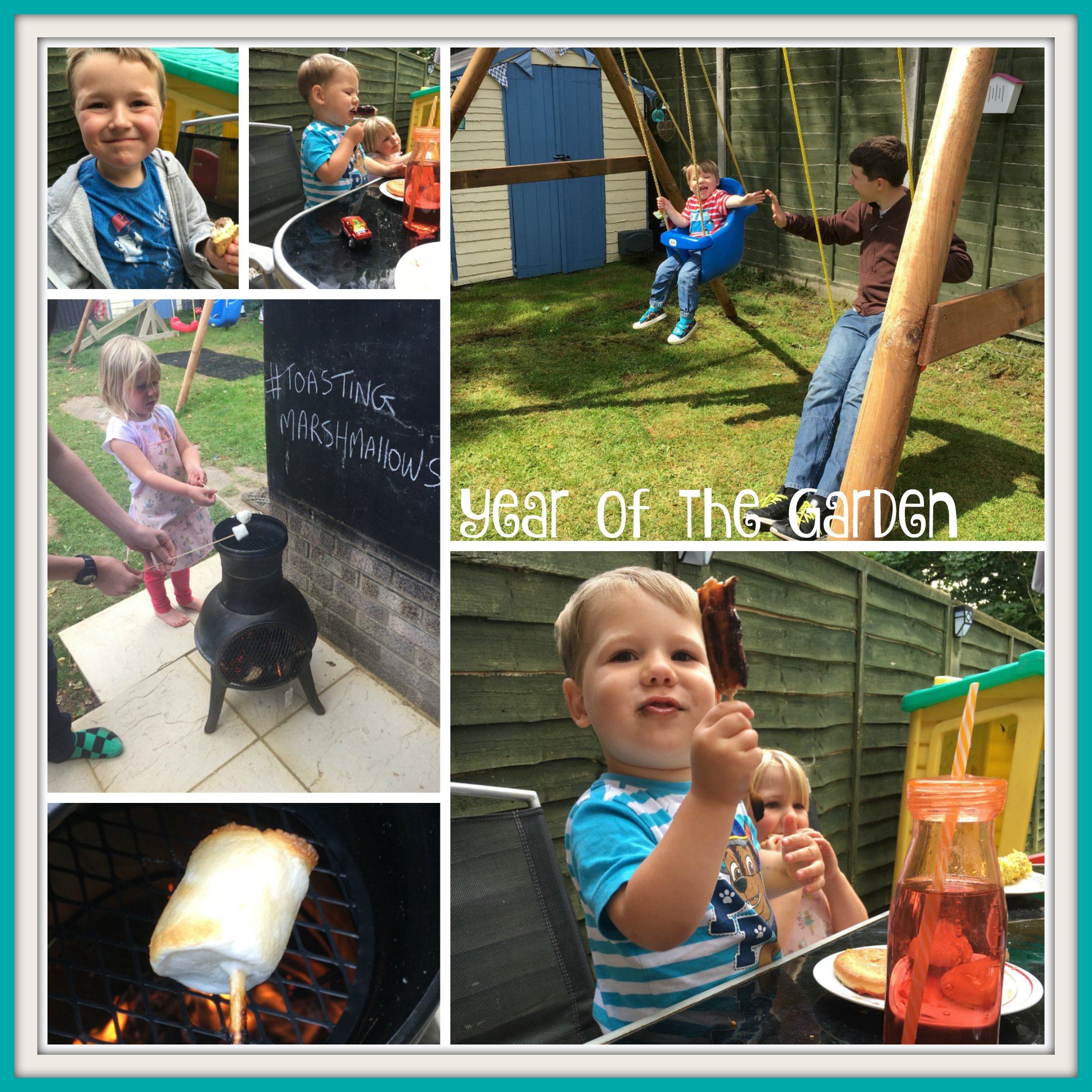 Having the swing set is great, but it does mean that I am called to push the kids quite regularly, especially by Sebby who would be on there morning to night given half the chance, so I wanted something else that he could play with. He loves his sand and water table, but it is only a small one and add Eliza and Isaac into the mix and there is no room to play.
Now we have the patio and somewhere to sit, we decided to build our very own garden sandpit next to it, so all the children can play outside this summer and enjoy the outdoors. Last week we headed to our local Wickes to get the equipment we needed as they have a great range of products available online and in store for building a sandpit, including the Wickes Powagrip Garden Digging Spade. In hinsdight. I wish I had chosen their one hour click and collect service as trying to find everything on our list proved a bit of a challenge on our own.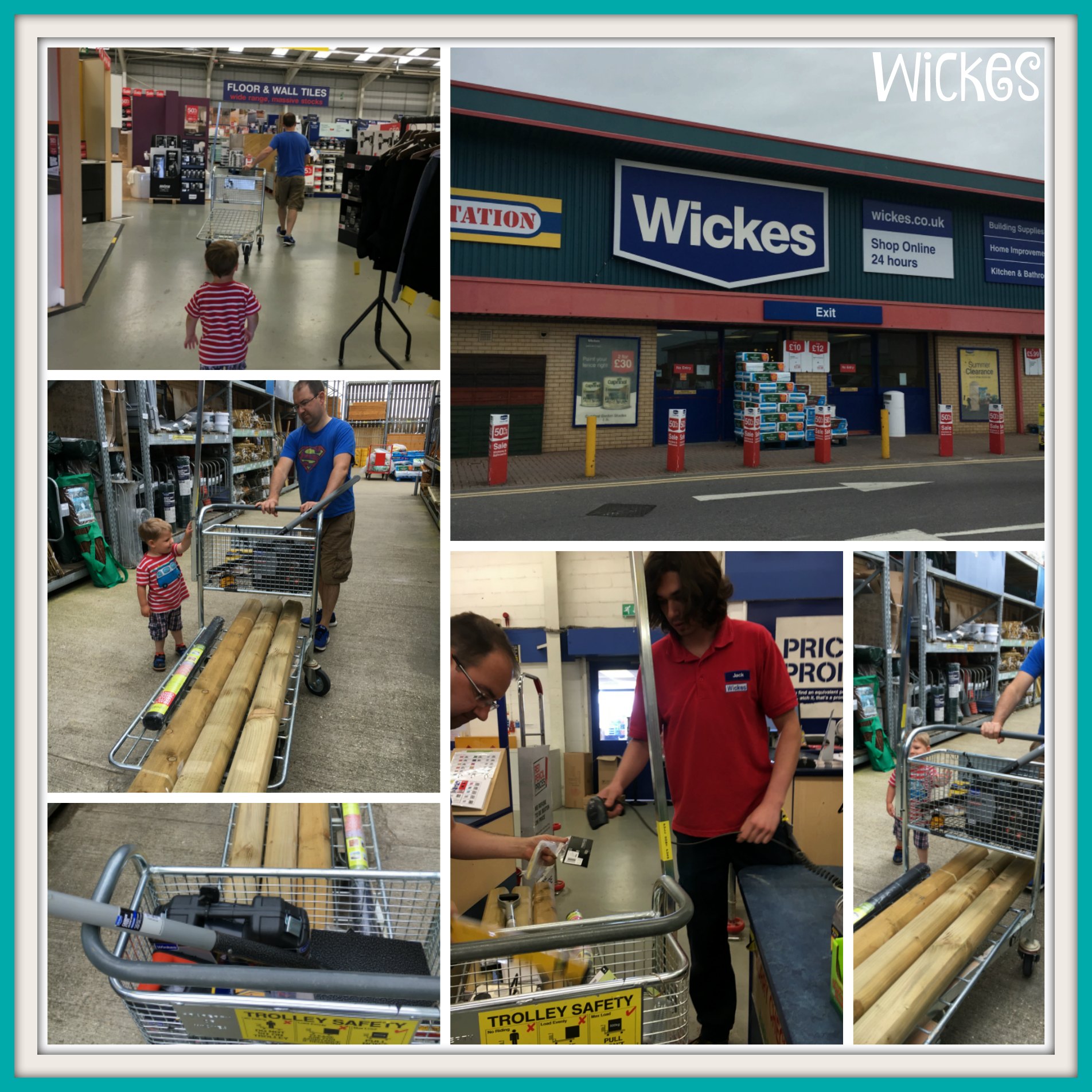 We used 3 x 1.8 meter jumbo sleepers as our frame, cutting one in half so we have a rectangular shape measuring 1.8m x 0.9m. We then sealed the ends we cut with wood sealant before putting the sleepers into position and checking we were happy with their layout marking their position into the ground on the outside perimeter of the sleeper using a spade. You then take them away and remove the turf, stones and any roots.
We popped the sleepers back into position to check that the ground was level, before removing them again and measuring out enough weed fabric to cover the entire base of the sandpit. We then used large nails to secure this into the soil.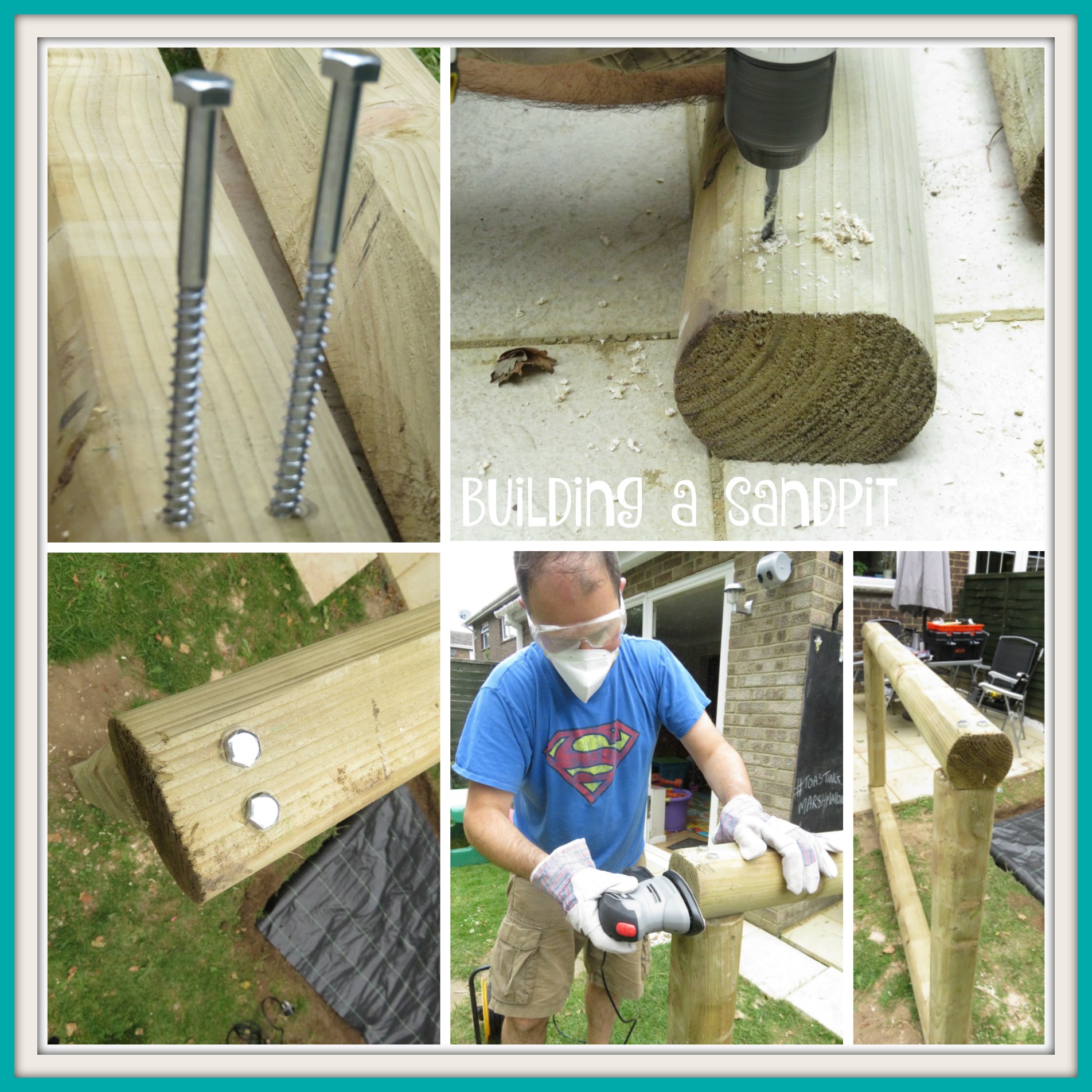 The next step was to secure the sleepers together. The instructions advised to do this in position, but we found it easier to do on the patio, leaning it against the wall as the pressure helped secure it together. Hubby then sanded the ends to ensure there were no rough edges that the kids could get caught on.
Once the sleepers were back in position we found that there were a few small gaps under them where the ground was not quite even, so we put another layer of weed fabric over the top and stapled it to the sleepers themselves. It was then time to add the sand……….six bags and counting as it still needs a couple more but its worth it as the kids adore it.
Our next job is to put a small picket fence between the sandpit and the patio which we are painting to match the shed which will separate the into two individual areas and to build a sandpit cover, although we are making do with a sheet of tarpaulin for now.
For more information, help, advice and 'how to guides' visit www.wickes.co.uk
Disclosure: I am a member of the Mumsnet Bloggers Panel, a group of parent bloggers who have volunteered to review products, services, events and brands for Mumsnet. I have received Wickes vouchers to purchase the equipment to build our sandpit write but have full editorial control and retain full editorial integrity.