It is that time of year when we all live in boots to keep our feet warm and dry.
When you are 5, keeping dry isn't top of your priority list and leaping in the nearest available puddle is more the order of the day.
Thankfully Startrite know this and have a fabulous range of water-resistant shoes and boots and sent Eliza a pair of the Aqua Butterfly Boots to review.
The boots are beautiful, with a water-resistant, dyed-through leather upper and breathable, waterproof Aqua-rite linings to help keep feet dry, with a stunning embroidered butterfly pattern on the side.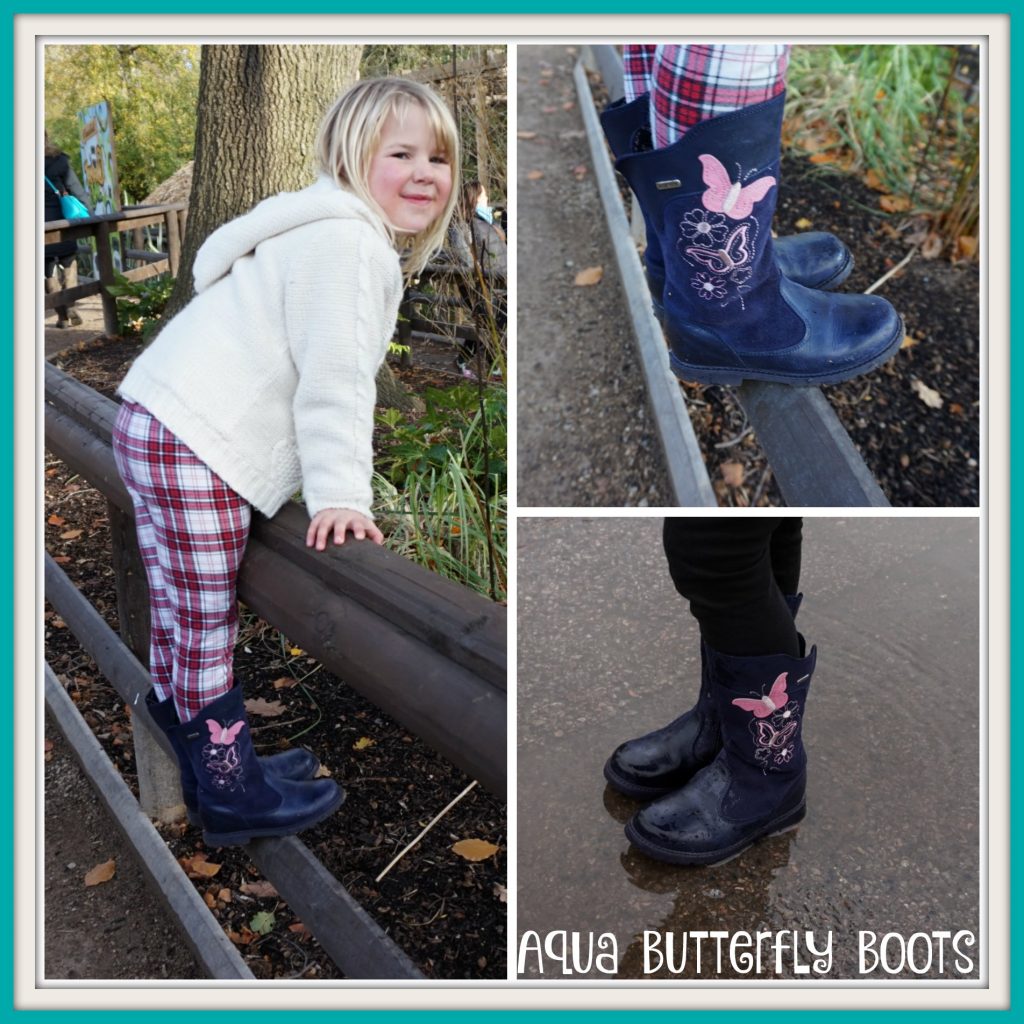 The boots also have a zip fastening for easy foot entry and a lightweight rubber sole for comfort.
Eliza wore these solidly for two days, straight from new on our visits to Drayton Manor and Paultons Park and commented on how comfortable they were. It was very chilly on both days too but her feet stayed warm and dry, despite a valiant attempt to leap in as many puddles as she could find.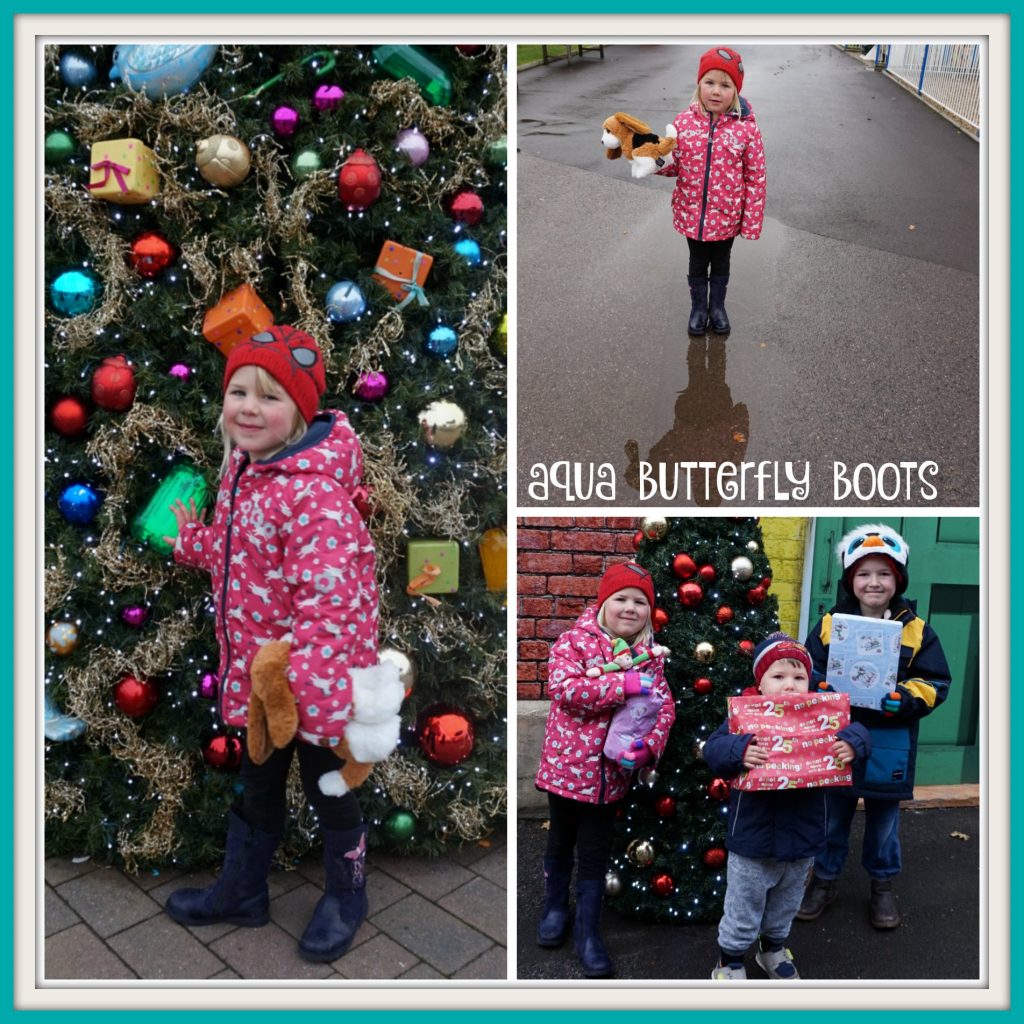 The Aqua Butterfly Boots also come in purple and brown and retail at £52.
Now, I am off to look at the Startrite website from some boys waterproof boots as they need some too!!