On our recent visit to Newquay we were keen to find activities with the children that we hadn't tried before and Pirate's Quest in Newquay stood out as a fun place to visit.
The hour-long walk-through experience is led by your own Jolly Roger pirate guide who will take your family through a series of swashbucklin' sets and legendary scenes whilst teaching them about pirate life.
As well as learning all about Pirate's and Smugglers, there's also the chance to meet some characters from Cornish folklore including some pesky piskies and Cornish spriggans.
Each buccaneer was given a Treasure Map scroll to unwrap when they arrive and have to search for clues during their visit to crack the clues to collect some pirate gold.
As we started the tour we got to watch a short video before being introduced to our pirate guide. Isaac and Eliza were a little unsure at first but soon warmed to the experience and were soon repeating the oath of Parlay with the Pirate Guide to become a crew member.
The Pirate Guides tailor the tour to suit the age group of all visitors – so it's just as much fun for a toddler like Sebby to teens like Kian and even adult swashbucklers.
We were not allowed to take many pictures on the tour, but that made the experience more fun as you had to join in with all the activities. We put Daddy in the stocks, practiced your pirate marching, and tried to pull the sword from the stone. Steering the ship was a favourite with the little ones and we learned the starboards from their ports and their fores from their afts!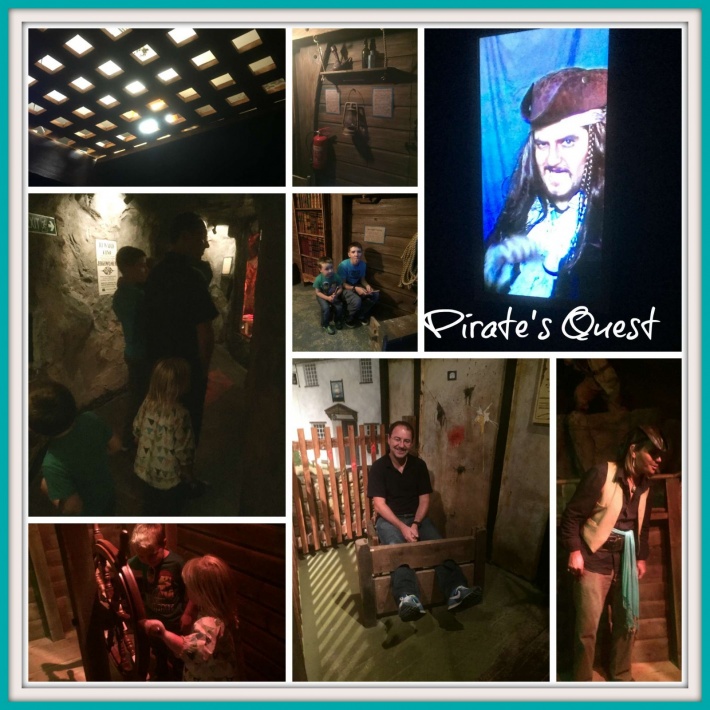 The whole tour is interactive and engaging. The pirate guides were authentic but friendly and made the experience lots of fun for all of us.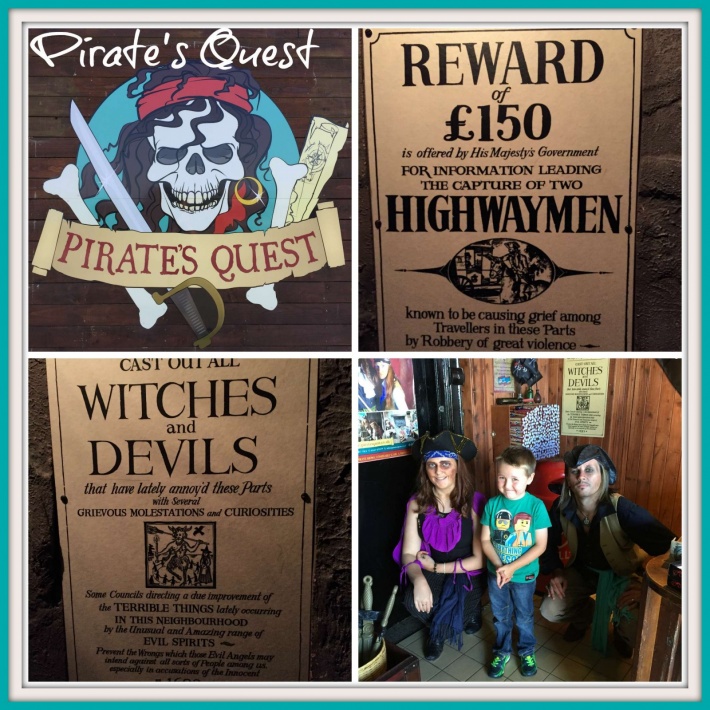 At the end of the tour, only the best crew-mates receives a special Captain Calico Jack's Crew Mate Card at the end and there very special gift of gold "chocolate" coins from the treasure chest.
Perfect for budding buccaneers, Pirate's Quest is now offering tailored 'toddler tours' at 11am daily, from 1 September, especially designed to keep your youngest pirates entertained whilst the kids are at school.
To book onto your very own 'toddler tour' visit pirates-quest.co.uk or call 01637 873379