Nickjr.co.uk now has a new streamlined look, offering UK families the best in pre-school digital content.
"Our aim was to rejuvenate nickjr.co.uk to match our young audience's constantly evolving digital habits," said Suzie Adams, Nickelodeon Digital Director.  "We now have a platform which encourages and inspires children to use their imagination whilst providing them opportunity to immerse themselves in the worlds of their favourite Nick Jr. shows."
Improved navigation on the site now  features more visual cues for kids aged two to seven, allowing them to access content easily by clicking on their favourite characters such as Paw Patrol, Peppa Pig, Blaze and the Monster Machines and Dora. Nickjr.co.uk has been upgraded so it can be used anywhere, on any device, enabling access to free games and activities on the go, which can be enjoyed full screen.
The site has also become more interactive for its users, creating a enjoyable and engaging platform for kids to have fun, be creative and learn. New 'Alphabuttons' have been dotted across the site and aim to help children learn the alphabet. When clicked, a unique animation will appear featuring both the letter and a Nick Jr. character.
As well as being separated by character, the site content has been allocated into four groups to allow users to navigate quickly and easily:
Music
A new section for the upgraded site, here users will find musical activities, games and sing-along videos. This section also hosts the much-loved Big Block Sing Song videos.
Learn
This hub congregates all of the content that allows kids to learn letters, numbers and more via their favourite Nick Jr. characters and shows. This section also includes the award-winning Nick Jr. Leap.
Activities
Here kids can create their very own artwork. Users can work with digital templates of Nick Jr. characters, embellishing them with a range of tools, from paint splats to glitter or can be printed and coloured by hand
Videos
The new site contains more videos than ever before, including music videos and original shorts. Plus thanks to the site upgrade, these can be viewed anywhere.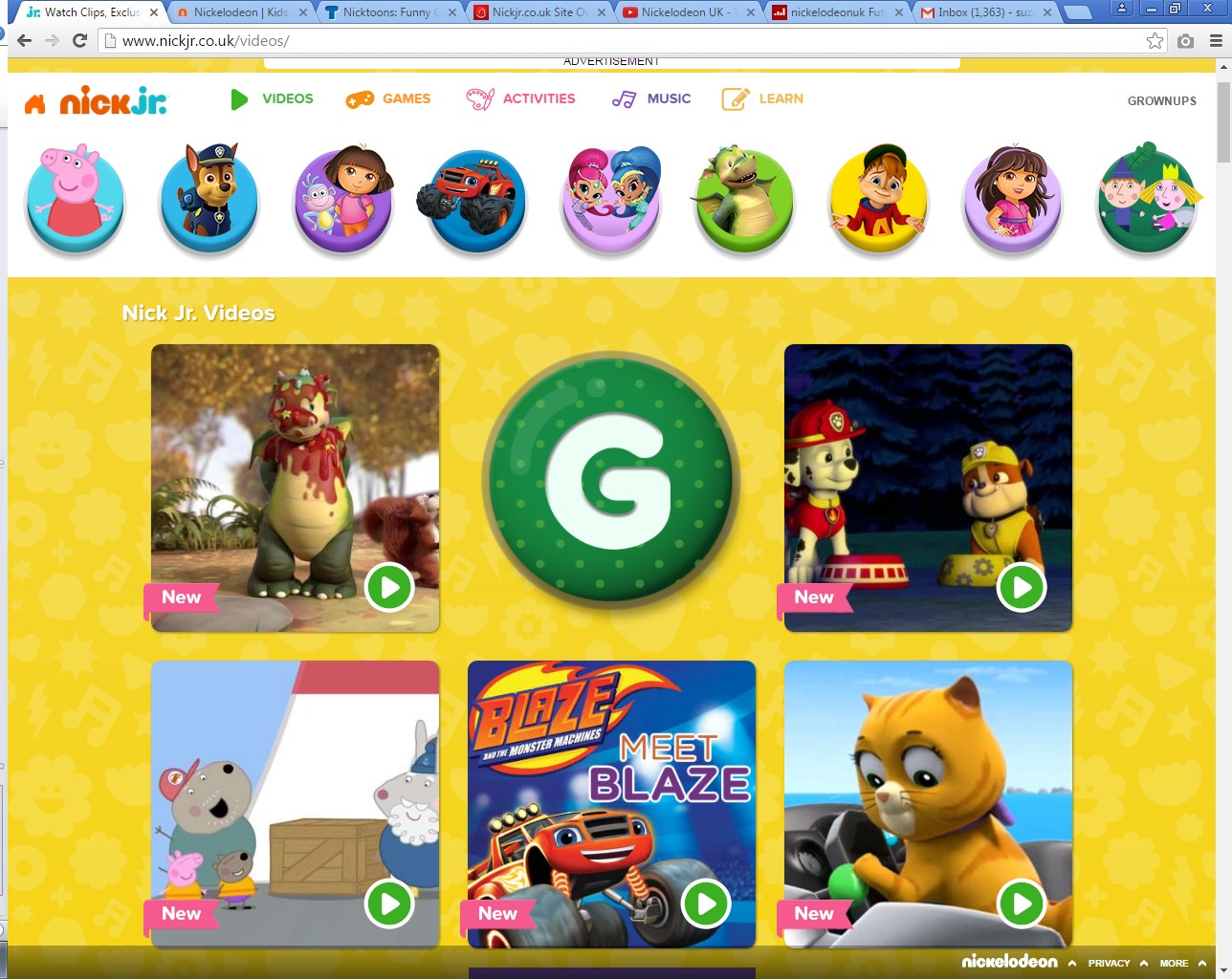 Games
The site upgrade now means that all games can be played in full screen. In this section users will find a whole host of engaging gaming, including racing, puzzle and dress-up games. Each game created by Nick Jr. aims to entertain kids whilst also offering educational resources in topics such as maths, reading and socio-emotional skills.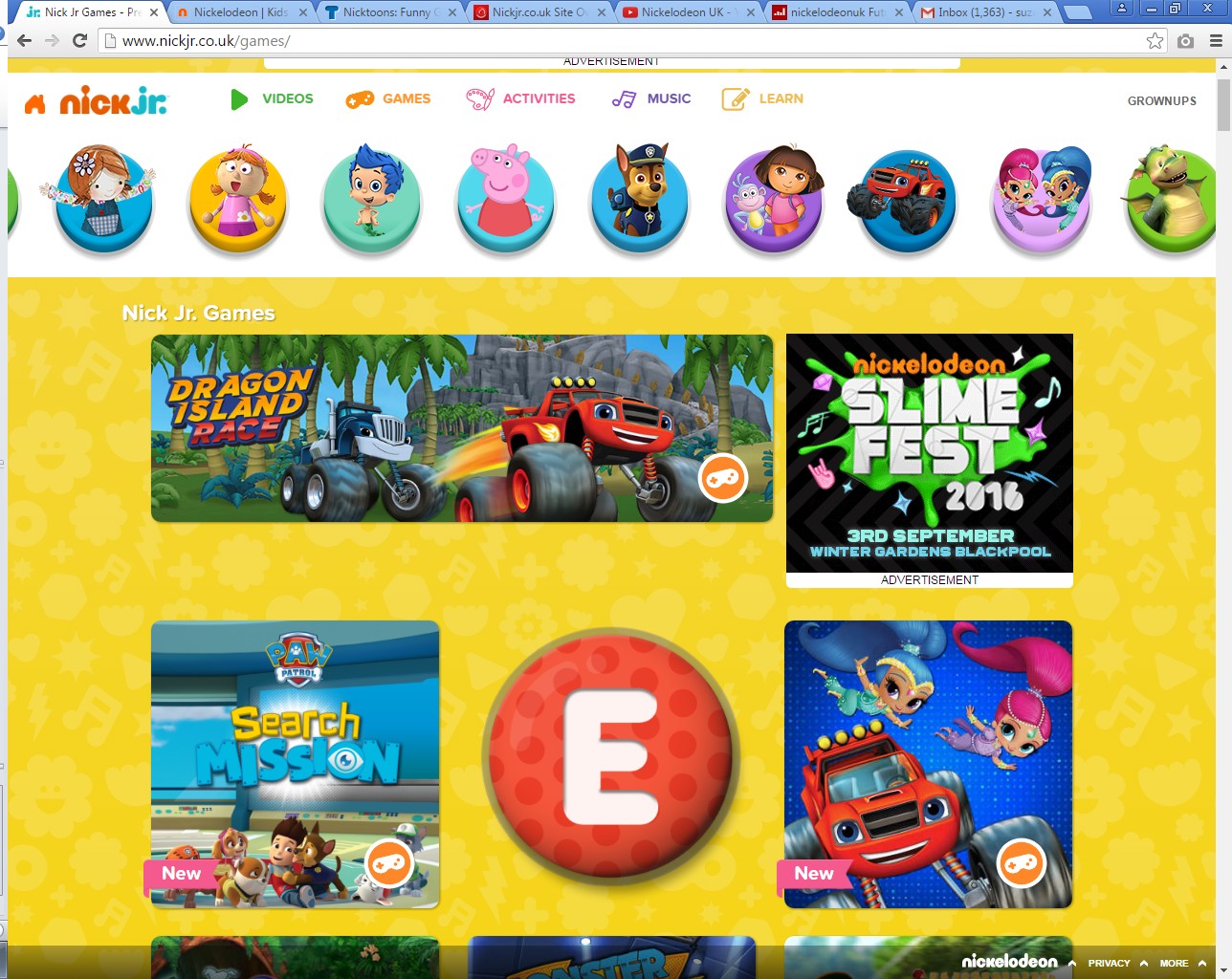 To celebrate the new and improved NickJr.co.uk I have a Nickelodeon goody bag to giveaway to one lucky reader that contains:
Nick Jr. colouring book

Nick Jr. umbrella
Nick Jr. tote bag
Nick Jr. crayon set
Nick Jr. 'Wacky Hair Dough' art kit (not yet in the shops)
To Enter:
Fill in the Rafflecopter widget below to verify your entries
Please read the rules below
Closing Date:  12th September 2016
If there is no form hit refresh (F5) and it should appear
If still not working please check that your computer is running Javascript
Complete the Mandatory Entry First: Leave a comment
Rafflecopter will tweet, like and follow on your behalf making it really easy to enter
Really want to win the prize? Come back every day for bonus entries via twitter
Terms and Conditions can be found in the Rafflecopter form below
**Comments may not appear immediately due to moderation
Competitions at ThePrizeFinder – See more at: http://www.theprizefinder.com/content/nick-jr-goody-bag#sthash.23ZdgOUt.dpuf