This December we were invited to be guided through Weymouth SEA LIFE Adventure Park's festive forest by Weymouth's jolly Elf, Bauble Jinglebell, to meet Father Christmas in his enchanting Christmas Cabin.
Father Christmas has travelled all the way from the North Pole to visit Weymouth SEA LIFE Adventure Park, where he will be residing from now until Christmas Eve, giving each child he meets a special SEA LIFE gift.
After looking around the park and seeing all our favourite sea creatures we found the reindeer stables where we waited to be greeted by Elf, Bauble Jinglebell.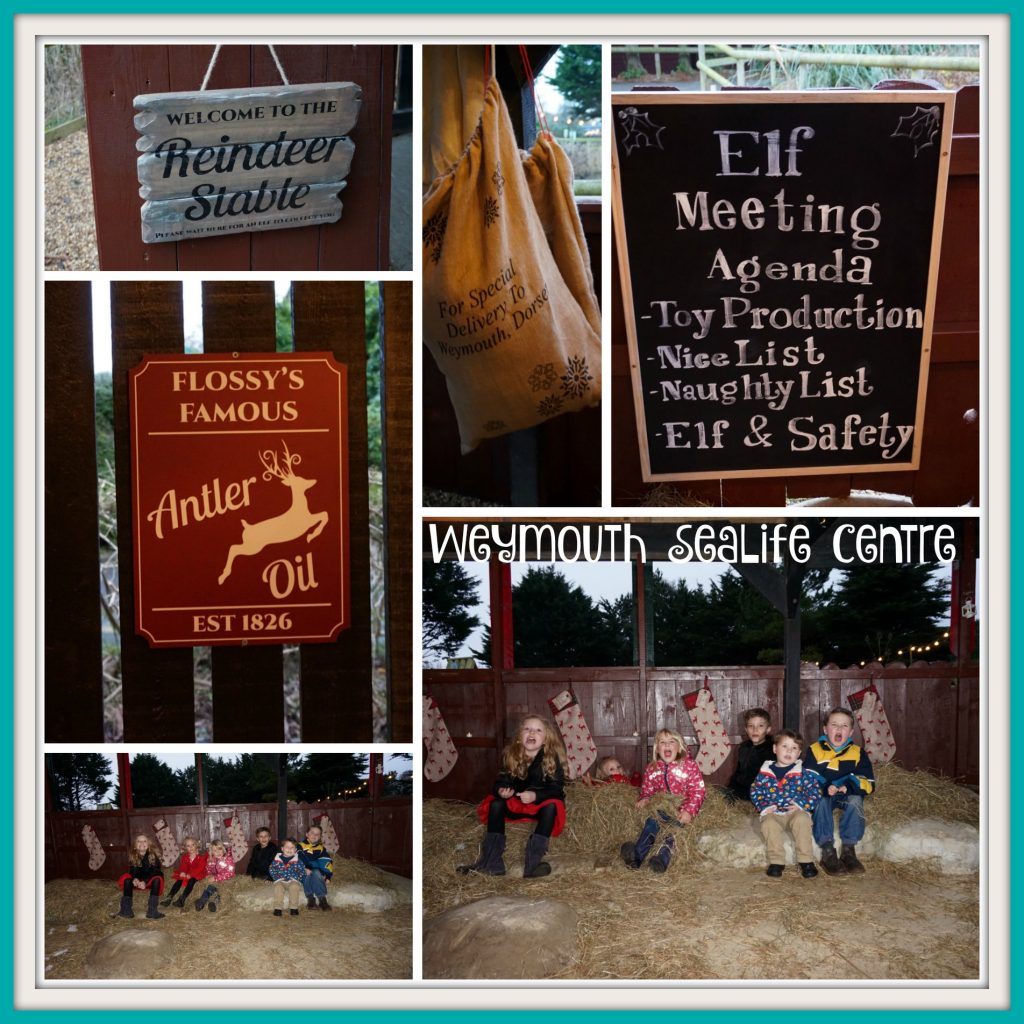 The kids stayed quiet and posed for photo's for all of a minute before they decided it would be a good idea to have a hay fight.
It didn't take long for the Elf to arrive and greet us in time for our 3.45pm timeslot and she introduced herself and led us through the magical forest, where she taught us a magic snow dance which made it snow.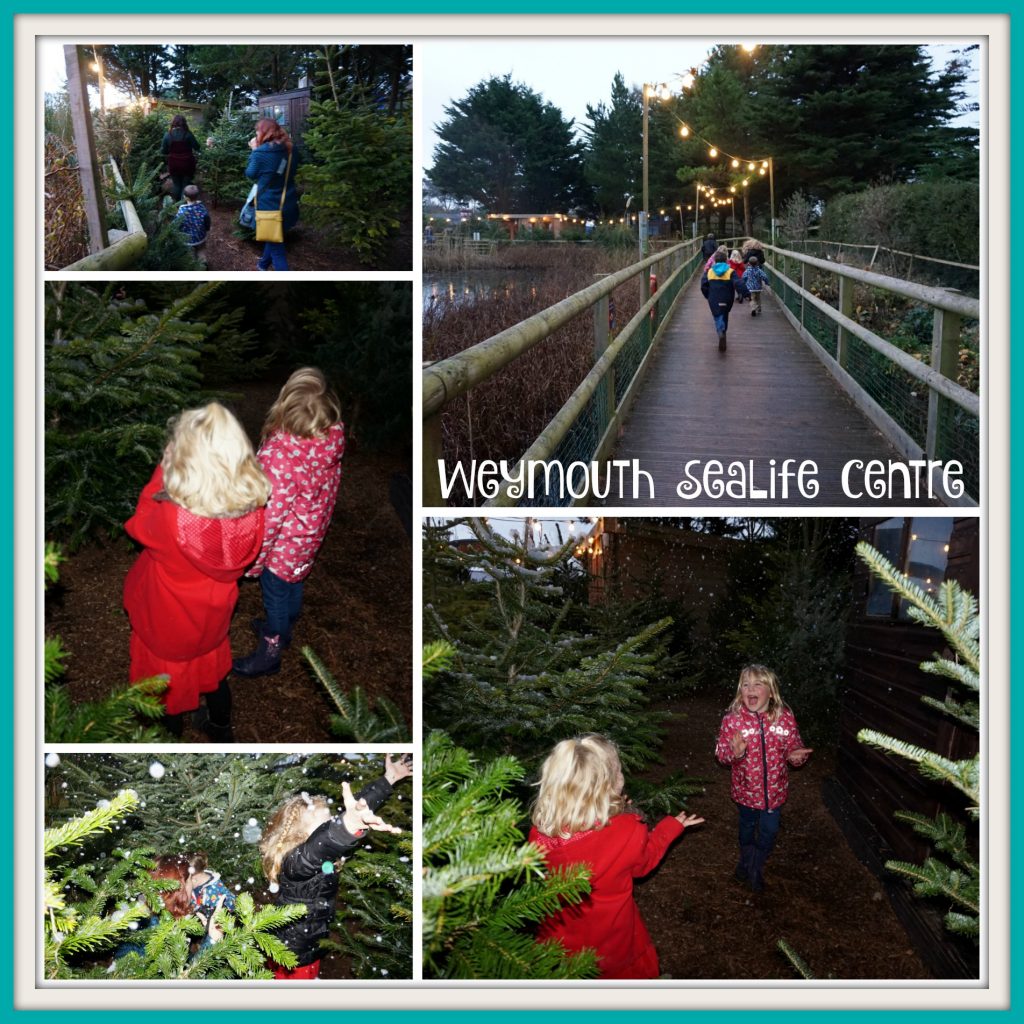 Playtime in the snow over, it was time to head inside to the log cabin to see Father Christmas himself, whom I have to admit is the most authentic I have seen in years.
He spoke gently, asked the kids lots questions of questions and made the two older ones believe he really does fly all over the world, teaching them about time zones and where he starts his journey.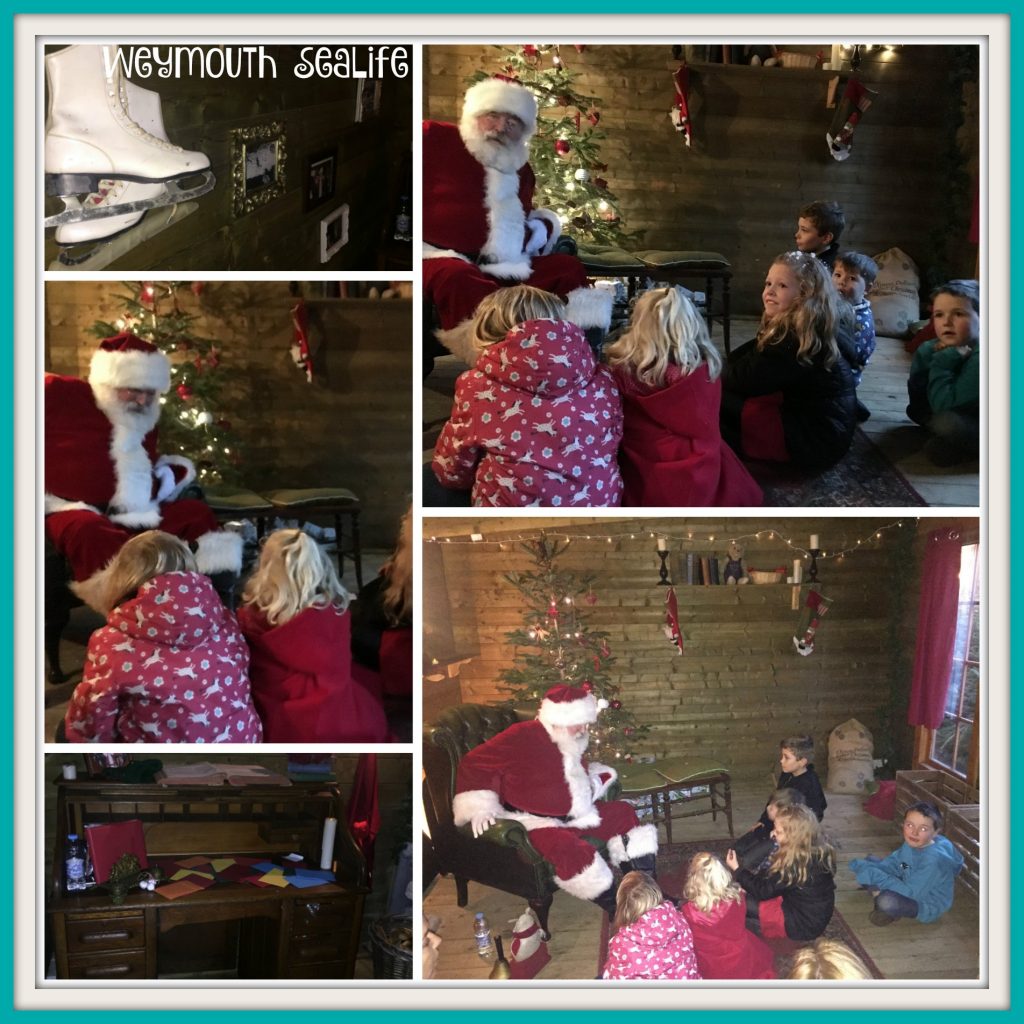 They each came away with a small gift, before heading back into the park for some more fishy fun.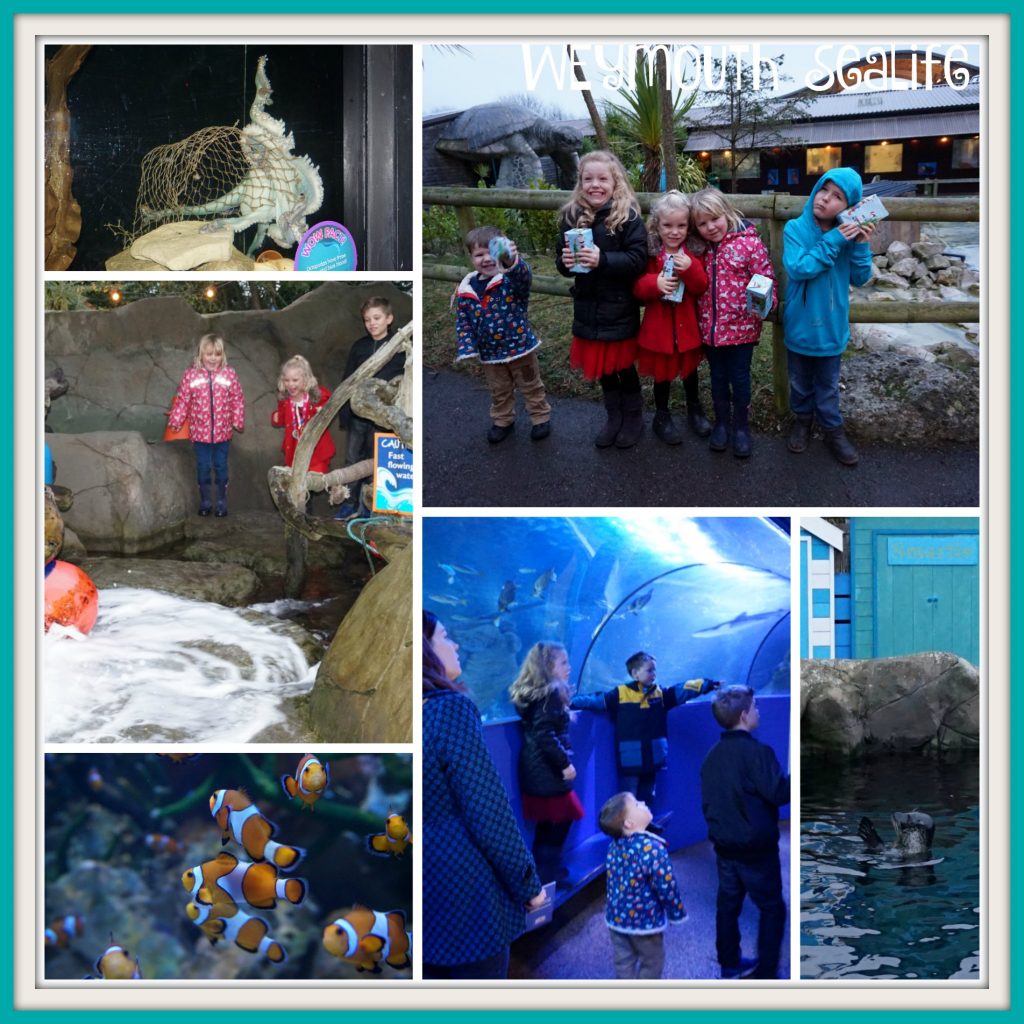 As our appointment was late in the day, we arrived at the park at 2pm, expecting to stay longer after we had seen Father Christmas but we were not aware that the park closed at 4pm so we didn't get to see everything we wanted to, if you want to visit it is worth bearing this in mind.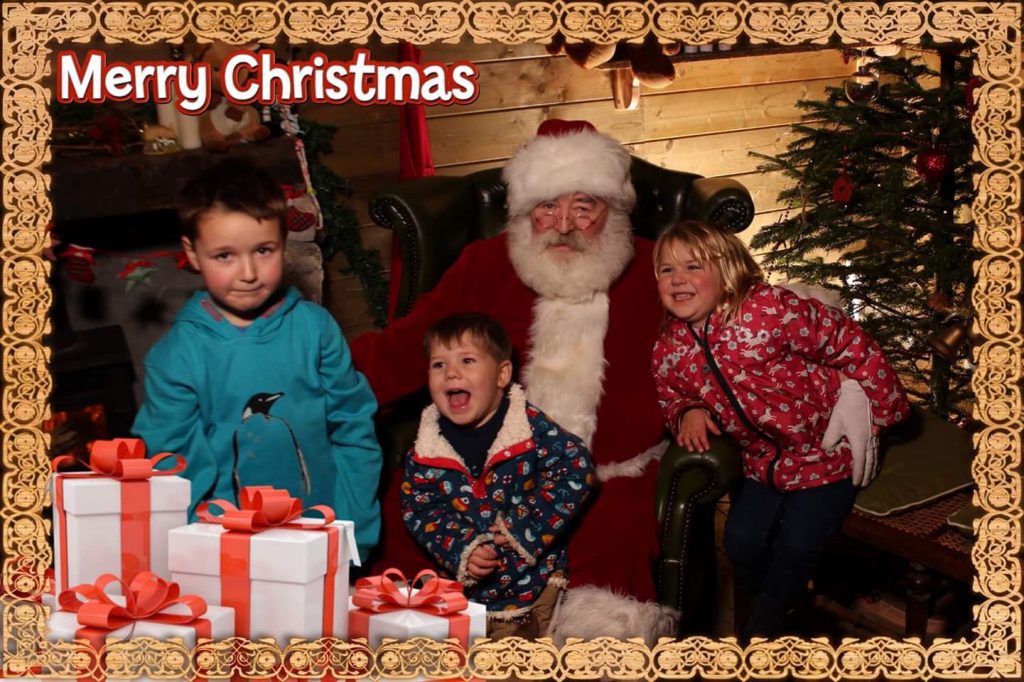 The kids were all disappointed that Adventure Island and the advertised Christmas Craft Zone were both closed. They had been looking forward to colouring their own Christmas tree decorations and writing their letter to Father Christmas.
If you are feeling peckish after a visit to Father Christmas Festive Fayre is serving up sumptuous hot chocolate and Christmas gingerbread or a warming mulled cider and delicious mince pies. There's something for everyone – whether you've been naughty or nice!
Tickets to see Father Christmas cost £7 per person on top of the entry price (£6 for Merlin Annual Pass holders) and can be booked here: visitsealife.com/weymouth/discover/events/meet-father-christmas-at-sea-life/