We are spending Christmas at Coombe Mill again this year and we were keen to visit a local attraction in Cornwall that has so far eluded us.
We have always wanted to visit Lappa Valley Steam Railway, which is a 15″ minimum gauge railway located near Newquay in Cornwall, so when we found out they were running their Santa Special trains, we knew the kids would love it.
We arrived to a very wet, drizzly day but Benny Halt, the station, was all decorated with magical twinkling lights that really brightened up our day.
We were allocated a time slot to see Father Christmas and then climbed aboard the steam train, for the 10 minute train ride to East Wheal Rose Station, where all the activities are set.
We had half an hour to wait for our slot to see Father Christmas so we headed to one of the indoor play carriages, where party entertainer Harry Kazzam was putting on a magic show.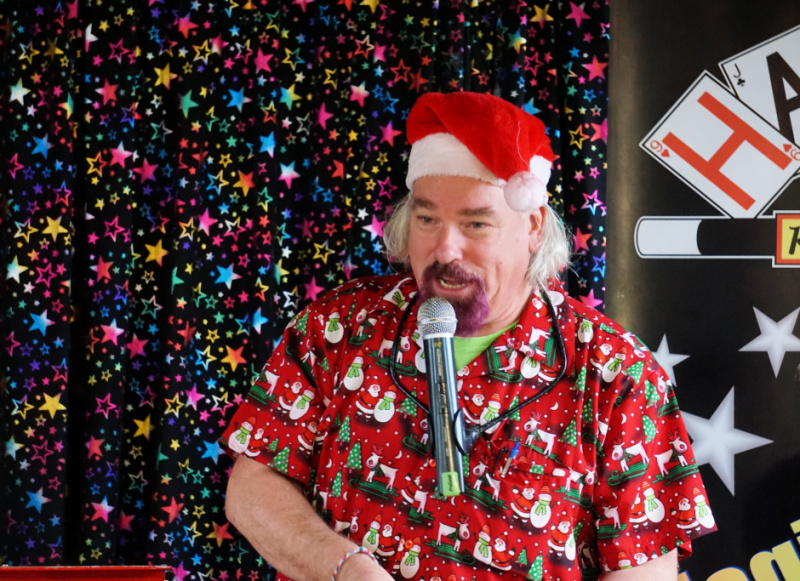 We were so engrossed in the show that we almost missed our Santa slot, but luckily I managed to smuggle the kids out just in time to write him a letter before the elf came to collect us for our slot.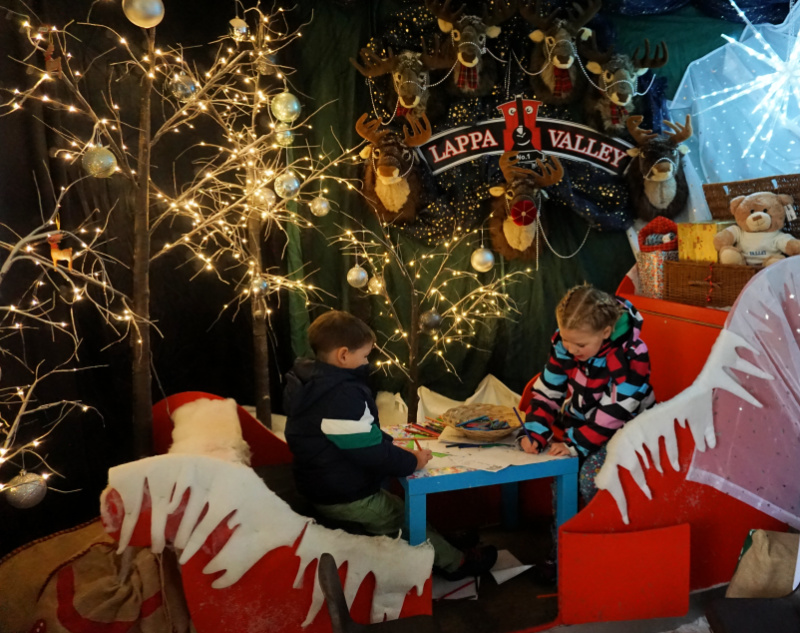 The kids thoroughly enjoyed meeting Santa. He spent lots of time with them and when he found out that we had travelled up from Bournemouth, he chatted about some of our local landmarks from home.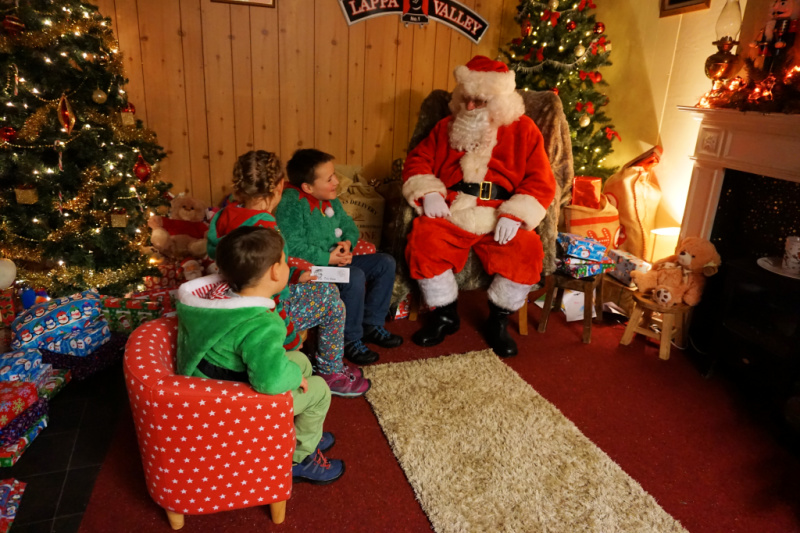 He also double checked what we wanted and where we were staying before giving the kids a small gift and posing for a photograph.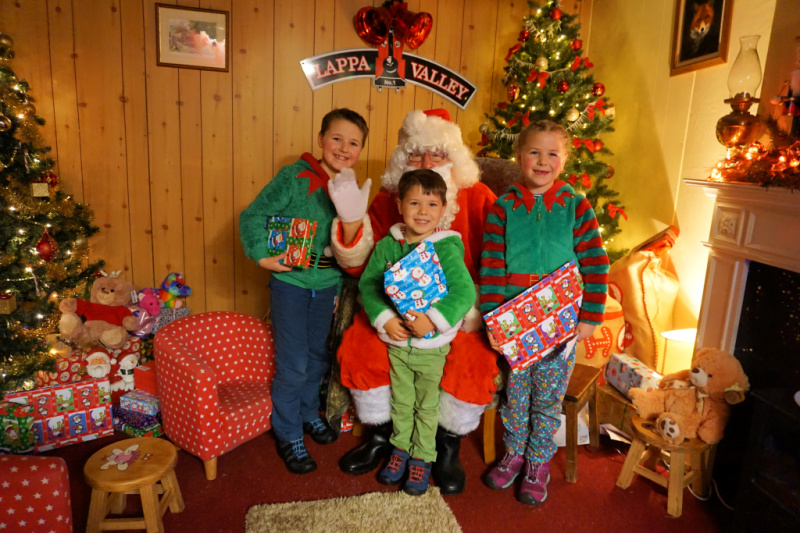 We were then free to explore the park at our leisure and take part in the other activities on offer which included crazy golf, the woodland railway and numerous play parks and indoor play areas.
They may have ended up with wet bottoms, but they had lots of fun and we got to warm up with a hot chocolate and a mince pie whilst they opened their gifts, which included Thunderbird 1, a Painting Set and Cluedo.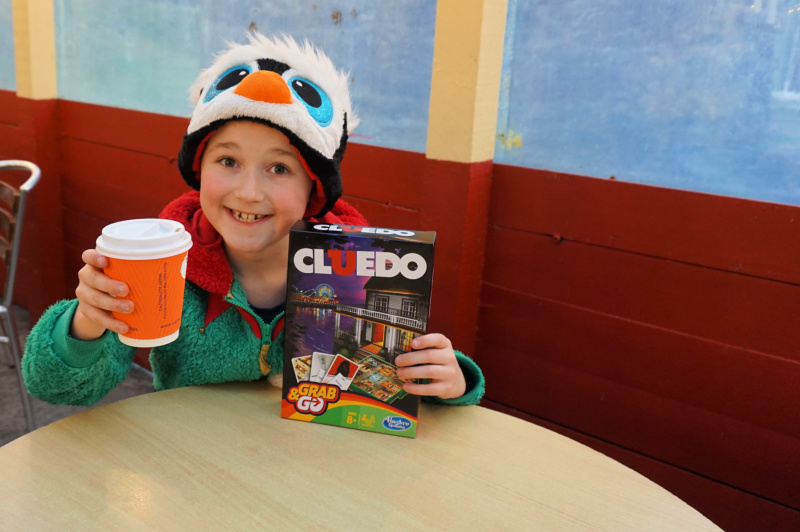 One of the highlights of the day was riding the Woodland 125 Railway as it sped off and made lots of noise as it raced around the track.
I can see why Lappa Valley is a popular attraction, especially in the summer, as there is lots to see and do for kids and would be the perfect place for a picnic when it is sunny and dry.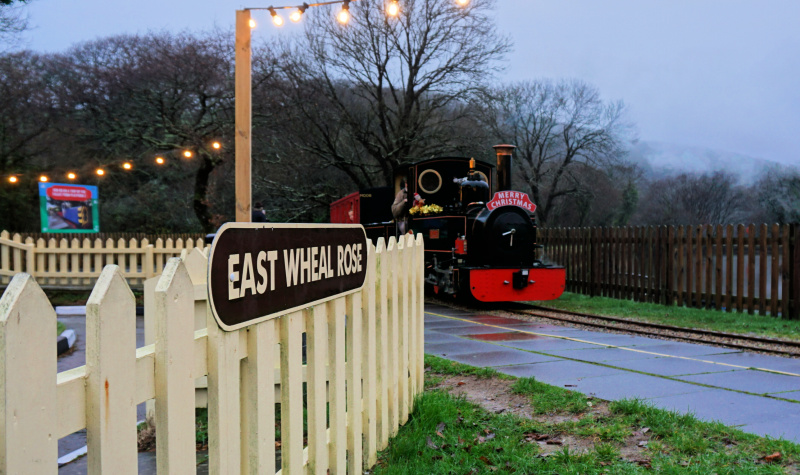 Because of the time of year, some of these attractions were closed, such as the boating lake and the third railway, but it really didn't detract from the day out at all.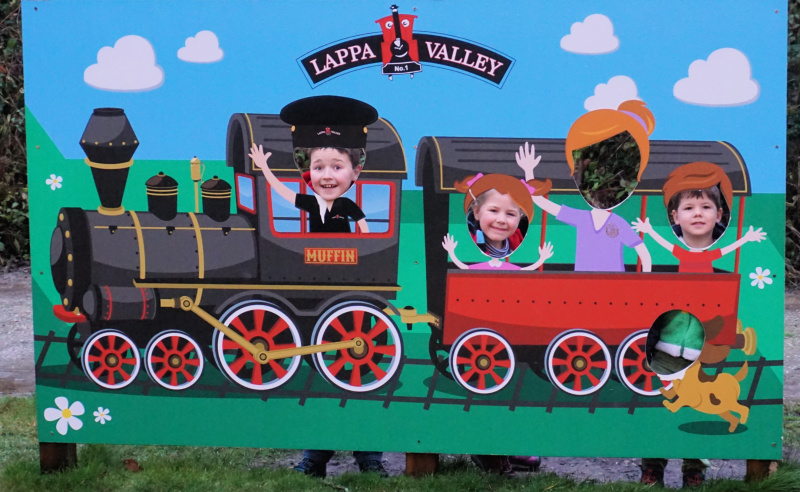 The Santa Special costs £12.95 per adult or child (Age 1 – 15) or £7.50 per infant up to 12 months requiring a gift and Santa visit and it is FREE for infants under 12 months with no gift, but they may accompany siblings as part of a group.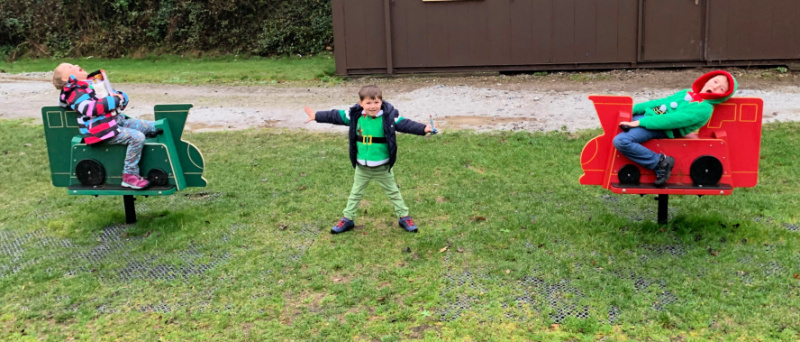 I would recommend leaving at least 2 hours for you visit, although we were there for 3 and it is advised you arrive for your time slot 20 minutes before the departure time.
Disclaimer: We were guests of Lappa Valley Railway for the purpose of a review. All thoughts and opinions are our own