Let us start by saying that there is no one type of flower that is best suited to a wedding and the choice of which type to use is a completely personal one that will change from person to person. However, there are some flowers that are better suited and more popular with brides and grooms – these are listed below.
Calla Lilies
These are sometimes also referred to as the arum lily. They have a beautiful shape that can only be described as trumpet like. Calla lilies originate from the continent of Africa and are said to symbolize, in the language of flowers, 'magnificent beauty'. For anyone opting for an art deco or art nouveau style wedding, then these types of flowers are the perfect choice. Calla lilies are available in a number of different colors, with ivory white being the most popular of them all.
Gardenia
The strong scent given off by the Gardenia flower is famous and was what first attracted the English seaman that first brought it back from its native South Africa all the way back in 1754. Given their colour, they work best when tucked into a bouquet of waxy, dark green leaves. Equally, they can be used for table centerpieces or even hair accessories too. The only downside to the Gardenia is that it is very expensive and can actually bruise rather easily.
Roses
By many the rose is considered to be a symbol of love and beauty, which is why they feature in so many fairy tales and myths. They are used by romantic poets and writers as metaphors for things like true love, passion, beauty, and emotion. The good thing about roses is that they come in a wide variety of colors and hues meaning that no matter what color scheme you opt for, there is a rose that will match it.
Stephanotis
The historic meaning for the stephanotis is actually 'marital happiness' which makes it the perfect flower to use for a wedding ceremony. They are shaped like a star and have waxy florets which grow along a vine, so each one of these needs to be wired individually into a specialist holder in order for it to be arranged. The soft scent of the stephanotis flower is gentle enough that it is not off putting and the flower is available all year around.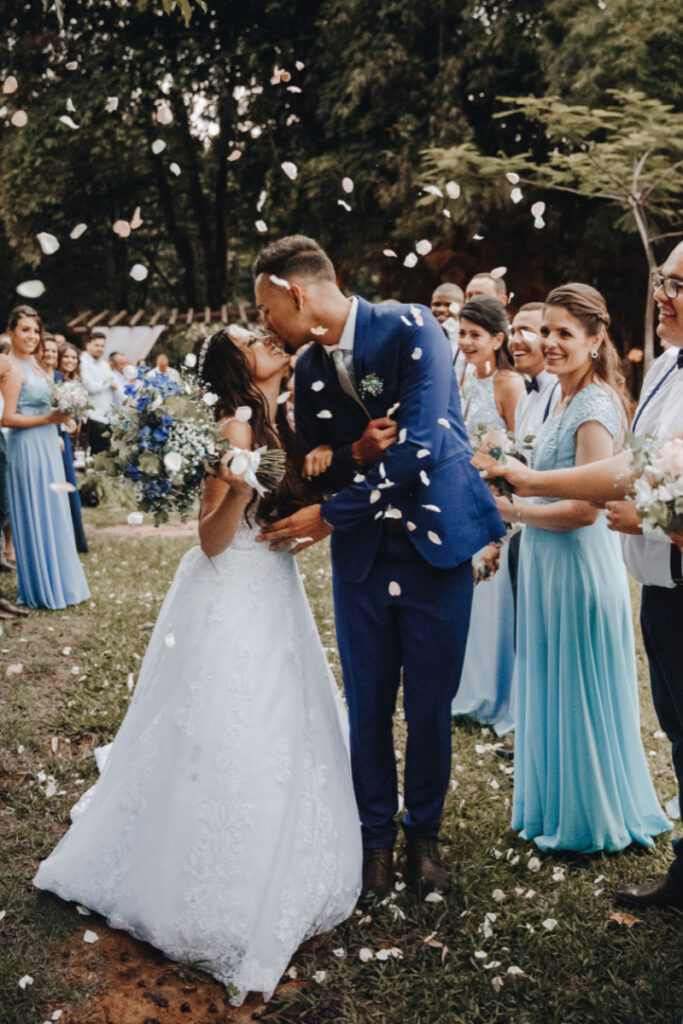 Hydrangeas
Hydrangeas come in a range of different countries. However, one of the most popular types has a color changing quality, which sees it change from bright pink through to pale blue as it grows – this is dependent on the levels of acid in the soil. They are pretty fairly priced and are perfect for filling out bouquets and flower arrangements in general at any wedding ceremony.
If you are in the market for some beautiful wedding flowers for your own ceremony, then hopefully the above list that we have provided you with will give you some inspiration for that special day of yours.