For her last two birthday's, Eliza has had a princess theme with her favourite princesses coming to her party to play games with her and her guests.
Although she toyed with the idea of having princesses again, this year she decided she wanted to do something different and decided upon a My Little Pony party.
Now getting Rainbow Dash and crew to turn up to a party just was not going to happen, so we got our thinking caps on. Thankfully the answer was there thanks to a networking group I co-run, as one of the members runs Made By Me Craft Parties and had lots of My Little Pony ideas.
Lexy offers three packages to suit any budget and needs: bronze, silver and gold and
provides aprons, tablecloth and all the materials and equipment for the craft party.  All I had to provide was the venue and the food!
Eliza wanted the whole class to go, but as the craft party is quite involved we whittled it down to 12 and hired out one of the new party rooms in Lemur Landings as my house is not big enough for that many children, especially on a cold January day.
The itinerary for the party was set:
Making their own pencil case
Making charms for the pencil case
Making a My Little Pony Tail
Making a My Little Pony Headband
They started the party by colouring in their very own ponies on a special paper which magically shrunk when Lexy applied heat – these were to be their charms.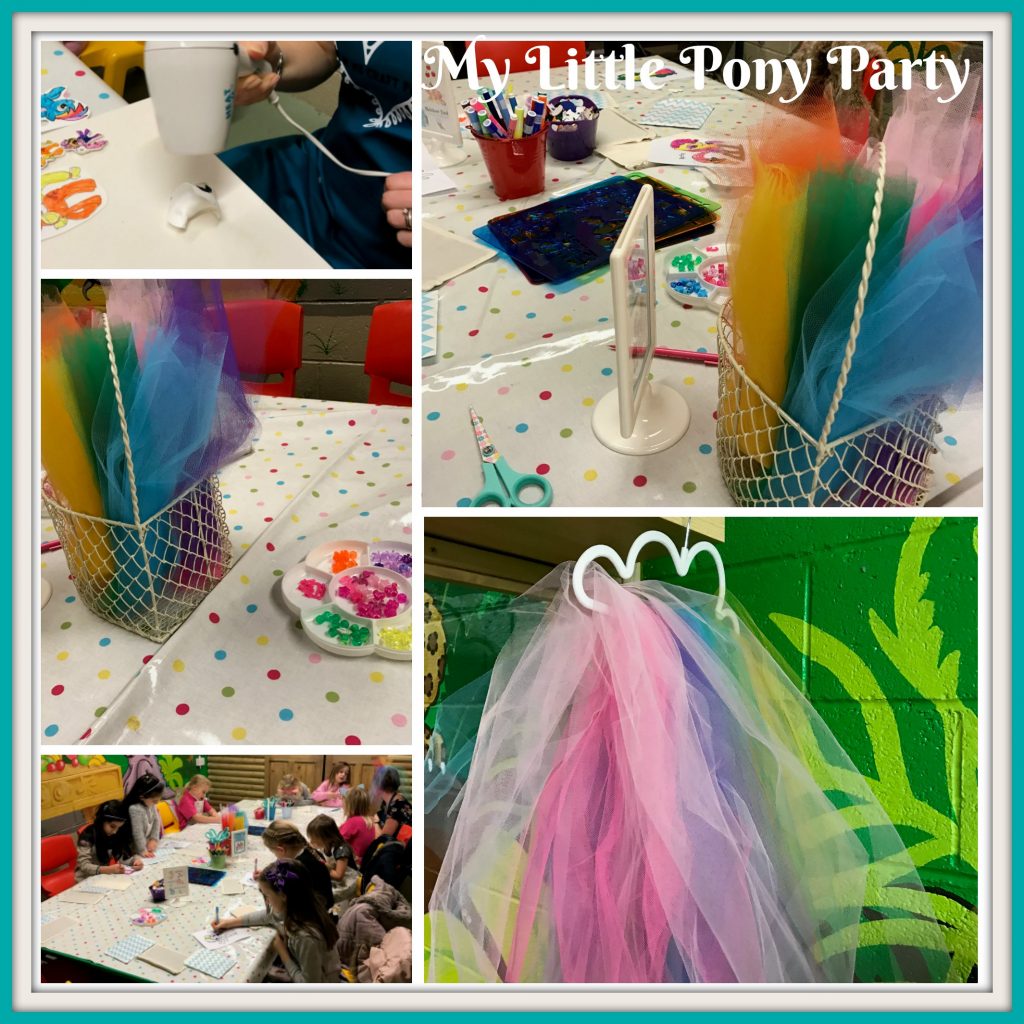 Whilst the charms cooled, they decorated their pencil cases with stencils, pictures, stickers and their names, then adding beads and the charm to the zip when it was finished.
Next it was tail making time and the girls got to choose three different colours of organza to make their own individual tails, which were super simple to make with just a safety-pin and a ribbon.
The headbands were slightly more tricky as they involved cutting out the ears and then sticking them around the headband before adding more coloured organza but thankfully some Mums and Abbey were on hand to help.
We allocated 90 minutes for the craft and over-ran slightly, but the girls really enjoyed making their creations and were all ready for some food and of course that all important cake.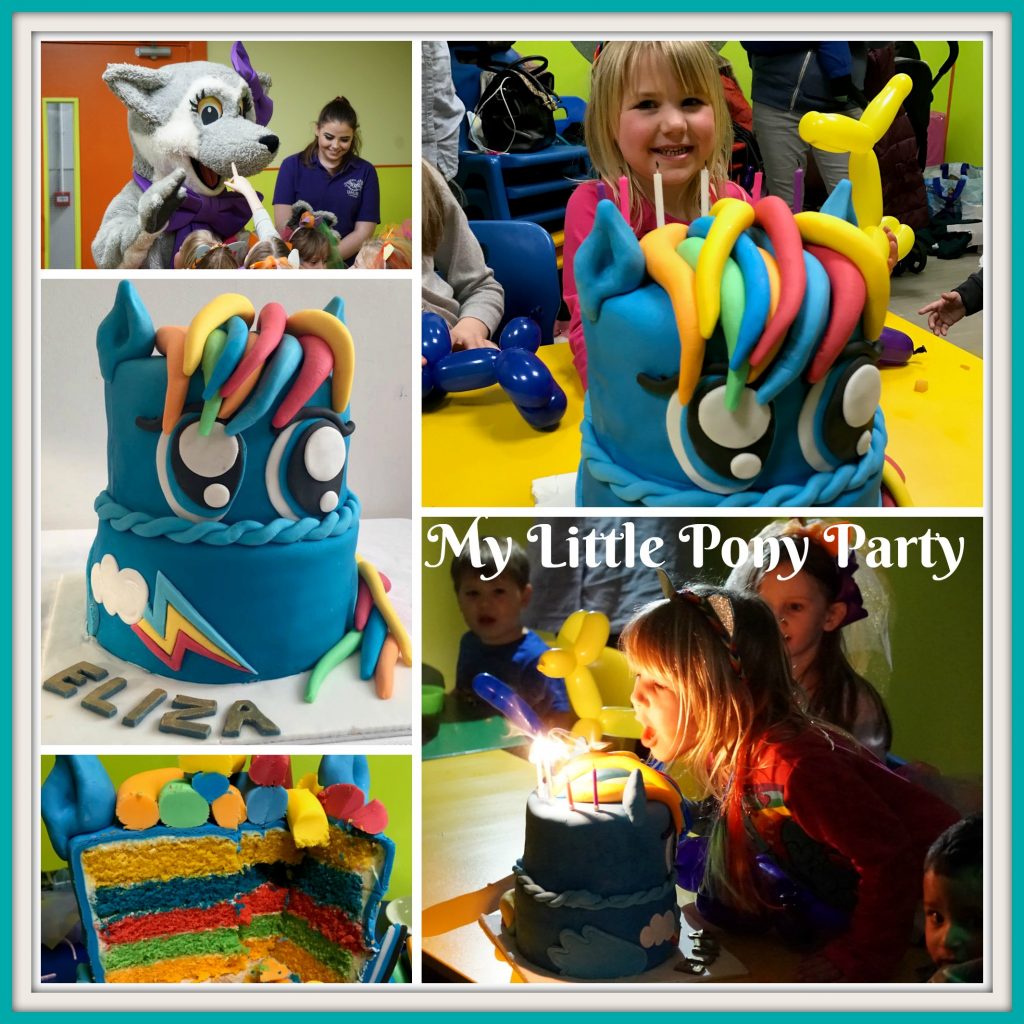 I want to say a big thank you to Lexy for running the party so efficiently, to the staff at Lemur Landings who not only arranged for Lola to come and say hello to the birthday girl, but made each child a balloon animal and hosted the food so well, the Mums for staying and helping with some of the trickier activities and my very talented friend Michelle for making such a wonderful Rainbow Dash cake.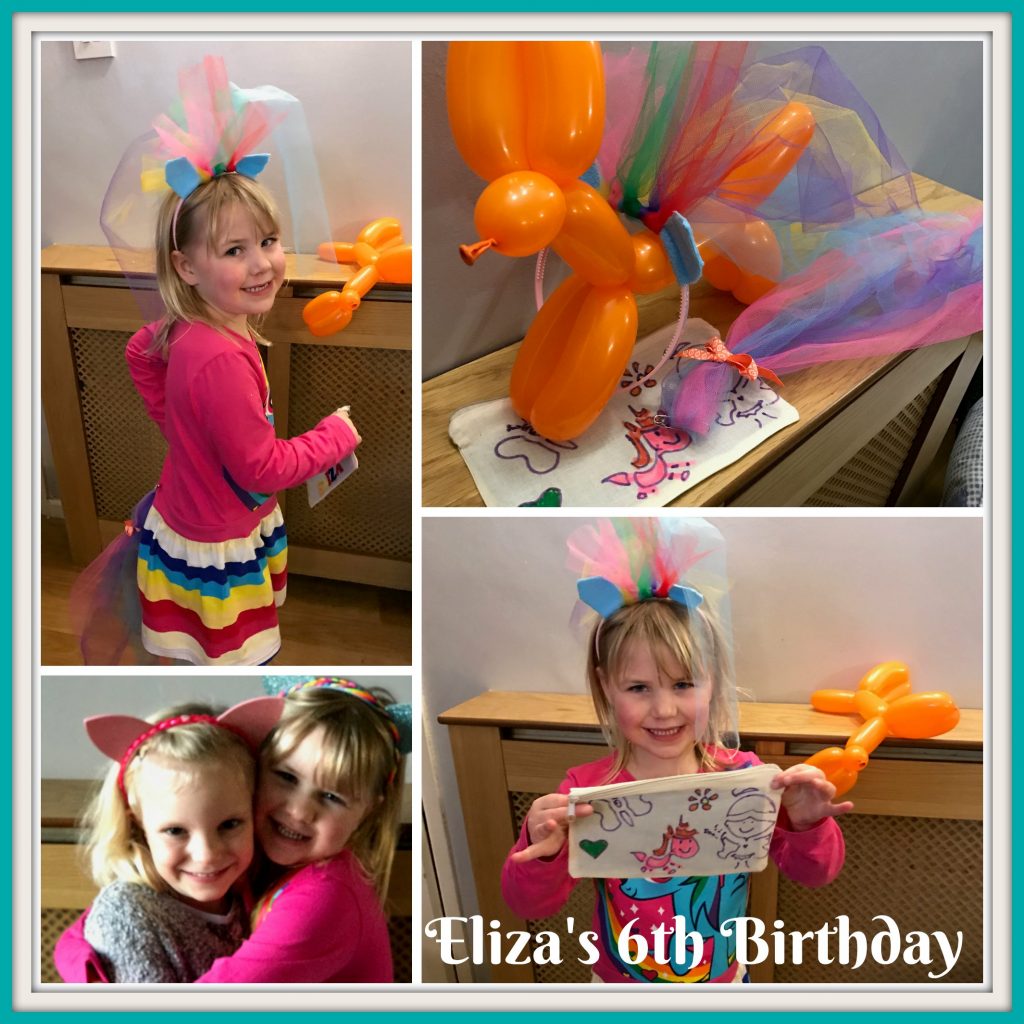 Oh, and of course a very Happy 6th Birthday to Eliza!!