I am a firm believer that all children should be taught to swim and my kids have all had swimming lessons since an early age.
With the older kids, we enjoyed lessons at local-authority run pools and whilst the teachers were great, the better the kids swimming got, the bigger the classes and I felt they were not progressing as well as they should.
When Isaac was 5, we started lessons with Ruth, who soon became his favourite swimming teacher ever. He loved lessons with her and when she told us she was moving swim schools, it made sense to follow her.
We moved Isaac and Eliza to Individuality Swimming four years ago and Sebby joined them in September after completing his Turtle Tots program.
Individuality Swimming has been brilliant with the kids, they have small class sizes with a maximum of 5 children in a class at any time, which has meant their swimming has progressed much faster. They even managed to coach Eliza through a case of the 'water wobbles' when she first started – you'd never know it now, would you?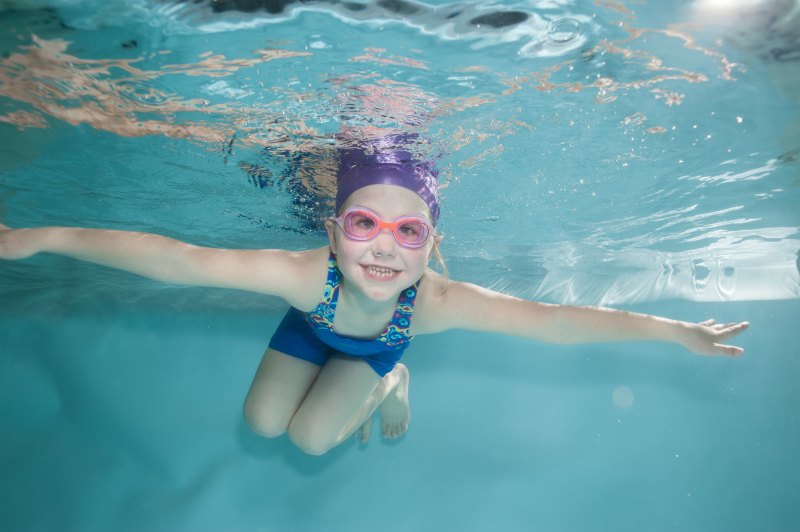 Ruth has continued to teach both Isaac and Eliza since joining and her background as an ex-competitive swimmer has inspired them both to want to work towards club swimming.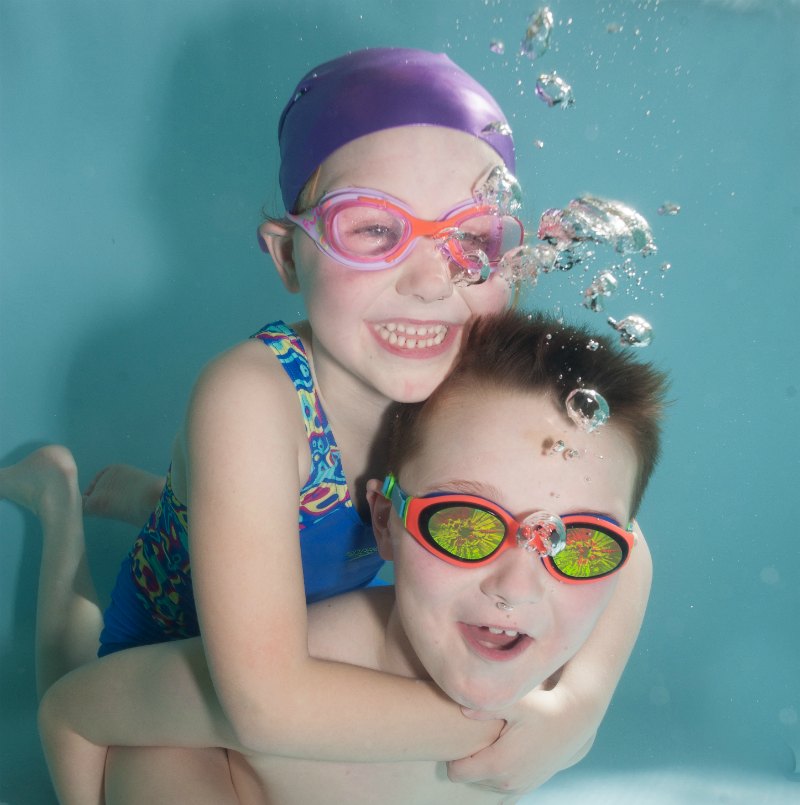 At the beginning of the year, Kristin Hughes, Managing Director of Individuality Swimming, created Dorset's largest swimming school with the purchase of Swalings and she arranged a promotional photoshoot for her new marketing campaign with some of her students, and we were invited to be part of it.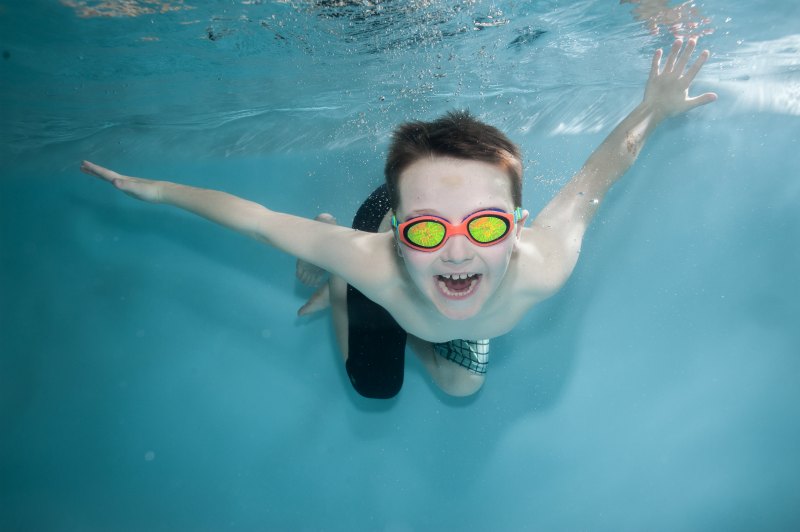 My kids are as happy under the water as they are on top of it and loved playing up to the camera and showing off their swimming techniques.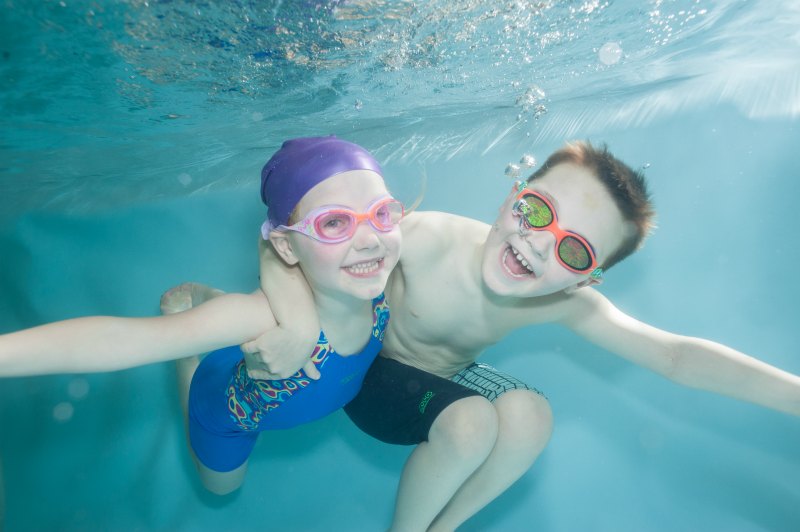 Individuality provides Parent and Baby Classes, Small Group Swimming Lessons for up to five children, One to One & Two to One Lessons and Adult Swimming Lessons throughout Bournemouth and Poole. All these classes share a common focus, teaching the valuable life skill that is swimming to people of any age, from beginners to improvers.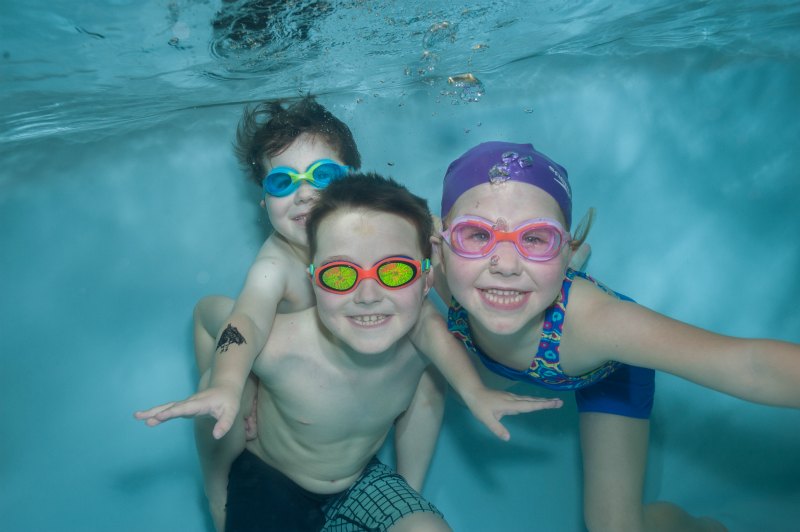 All the swimming instructors are STA and ASA trained and Individuality Swimming follows the ASA Awards schemes:
Ducklings
Water Skills
Distance Badges
At the age of 4, Sebastian has just completed his Duckling Level 4 certificate, Eliza has completed her 400m distance badge and level 5 water skills and Isaac achieved water skills level 6 and his 1500m badge before moving on to club swimming. See them in action below:
Swimming is currently one of the most popular leisure and fitness activities in the UK with over 2.5 million weekly participants aged over 16.
A passionate swimming instructor and business owner, Kristin learnt to swim at the age of 2½. She has since competed in swimming competitions across England and worked in a number of roles from Swimming Teacher to Lifeguard, Fitness Instructor and Studio Co-ordinator. She set up Individuality, to realise her ambitions and concentrate on small groups and one to one swimming lessons.
For more information about Individuality Swimming & Fitness, visit: www.individualityswimmingandfitness.co.uk or find them at https://www.facebook.com/IndividualitySwimming
To celebrate the completion of their recent promotional videos, they are offering a month's worth of swimming lessons with Individuality Swimming & Fitness to one lucky winner AND a friend! All you have to do is visit this facebook post and follow the instructions. They will pick a winner at random on 5th April. Good luck…