It is time to start thinking about Christmas as it is now just 6 weeks away.
Traditions have changed since Christmas' when we were young, although we still love to go to a good old-fashioned Pantomime on the run up to Christmas.
A new modern-day family tradition we are adopting is the 'Elf for Christmas' where an Elf visits from Santa's workshop for the month of December.
Elf for Christmas is an enchanting toy and reward kit perfect for girls and boys aged two and over. Available as a girl or boy Elf, this charming toy brings fun and magic to your home throughout December with the added bonus of promoting good behaviour and family engagement.
Where the magic really happens is in the Christmas Reward Kit – a unique package to help you bring the excitement of the Elf to life. The kit, designed for families with up to two siblings, includes an arrival letter from Santa explaining Elf's role in your home, a reward chart and stickers, mini report cards and certificates, which can all be used to promote kindness and good behaviour. Refill Kits can be purchased for larger families, or for annual use.
Will you be on the Naughty or the Nice List?
But beware! At night while everyone is asleep, Elf gets up to all kinds of funny mischief…
… Buddy has already decided to try to escape the box as he doesn't want to wait until December to play!
It doesn't stop on 25th December, you can keep the festive spirit alive with Beware of the Elf signs for your door and a Thank You postcard to round off the magic in January. Also included in the box is a Letter to Santa Claus template, ready to post your letters off to the big man himself, and a goodbye letter for when it's time for Elf to go back to the North Pole.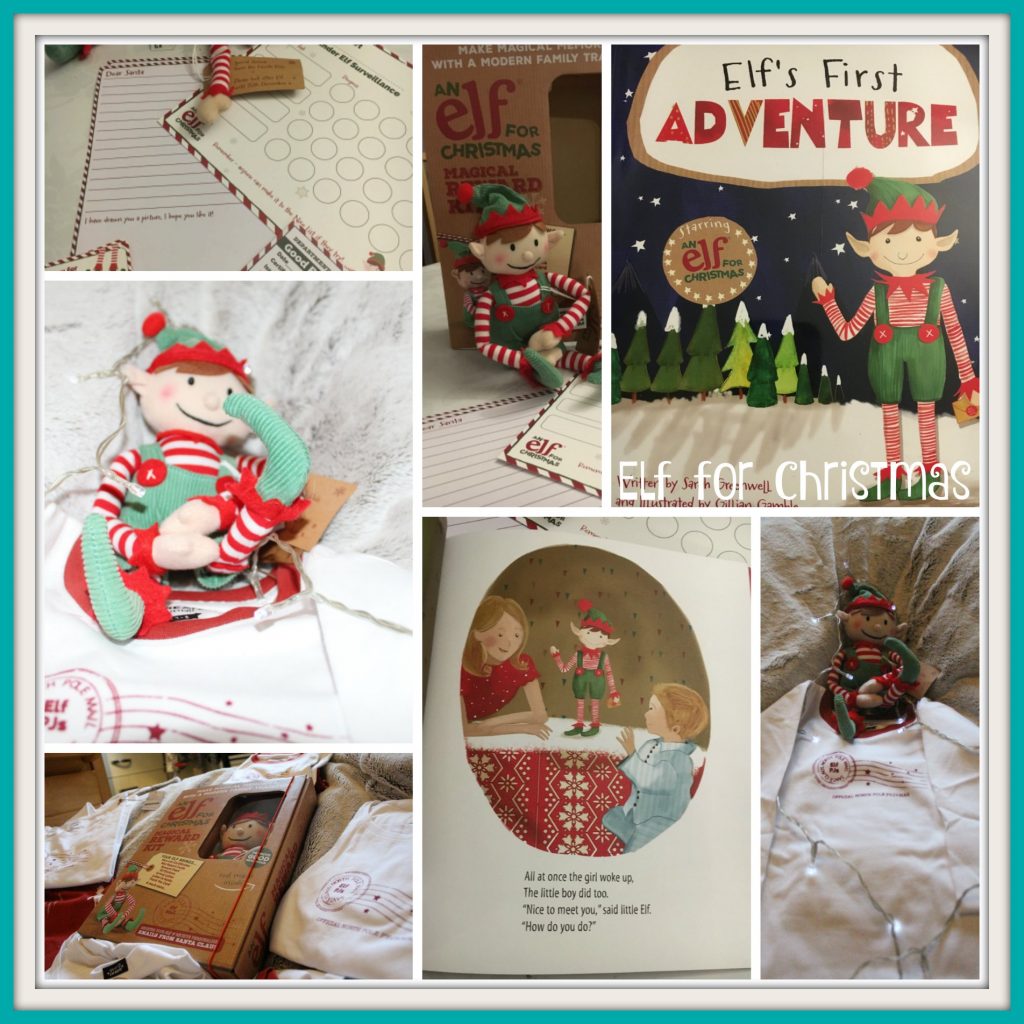 Throughout December, you will receive unique personalised emails from Santa Claus, directly to your children or class, with information your Elf has learnt about you. It really is magic. All you need to do is believe it!
Elf for Christmas toys are unique; lovingly designed to get them just right, with endearing charm, a friendly face, mischievously long arms with handy velcro fastenings and dinky clothes.
The elf comes with one over-riding message "Treat others as you want to be treated." and I am looking forward to Buddy becoming one of the family over Christmas.
You can follow Buddy's antics over on my instagram page from 1st December using the hashtag #ElfForChristmas
Thanks to the lovely team at Elf for Christmas I have one magical friend to giveaway to a lucky reader.
To Enter:
Fill in the Rafflecopter widget below to verify your entries
Please read the rules below
Closing Date:  20th November 2016
If there is no form hit refresh (F5) and it should appear
If still not working please check that your computer is running Javascript
Rafflecopter will tweet, like and follow on your behalf making it really easy to enter
Really want to win the prize? Come back every day for bonus entries via twitter
Terms and Conditions can be found in the Rafflecopter form below
**Comments may not appear immediately due to moderation
Please also check out my other giveaway to win a voucher to spend at Great & Small Clothing and their Elf for Christmas Pyjamas which are available for the whole family!
Compers!