When visiting Walt Disney World the one location that filled me with dread was a visit to the water park.
I knew Hubby and the kids would love it, but as a forty-something mum of 6 my figure is not what it once was and although I love swimming, the thought of wandering around in a swimsuit filled me with dread.
Walt Disney World has two water parks, Blizzard Beach and Typhoon Lagoon and we opted for the latter as didn't have time to do both.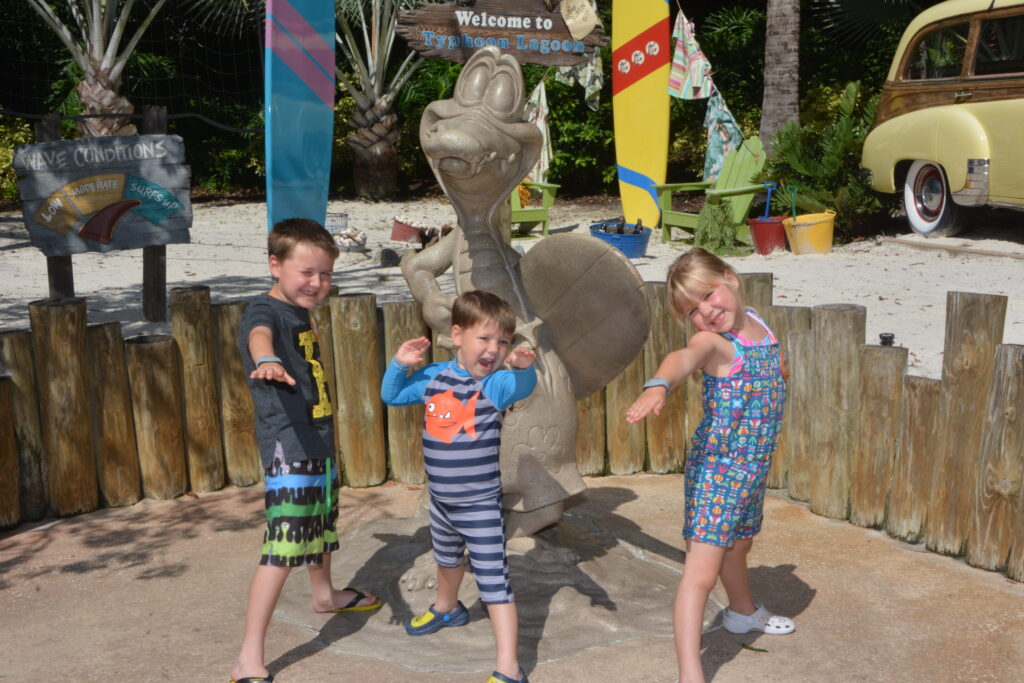 Typhoon Lagoon features some of the wettest and wildest attractions at Walt Disney World but don't let that put you off if you have a young family as there is plenty for them to do too.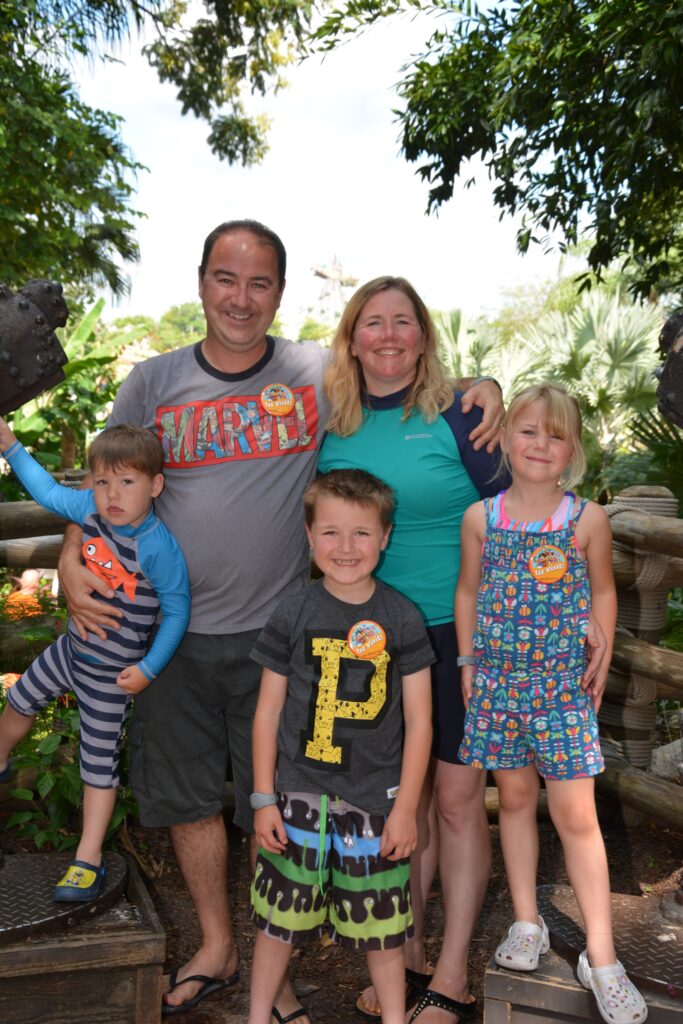 We started our day off in the Typhoon Lagoon Surf pool, which is the largest surf pool in North America and I needn't of worried about the way I looked as there are people of all shapes and sizes and everyone is far to intent on having fun.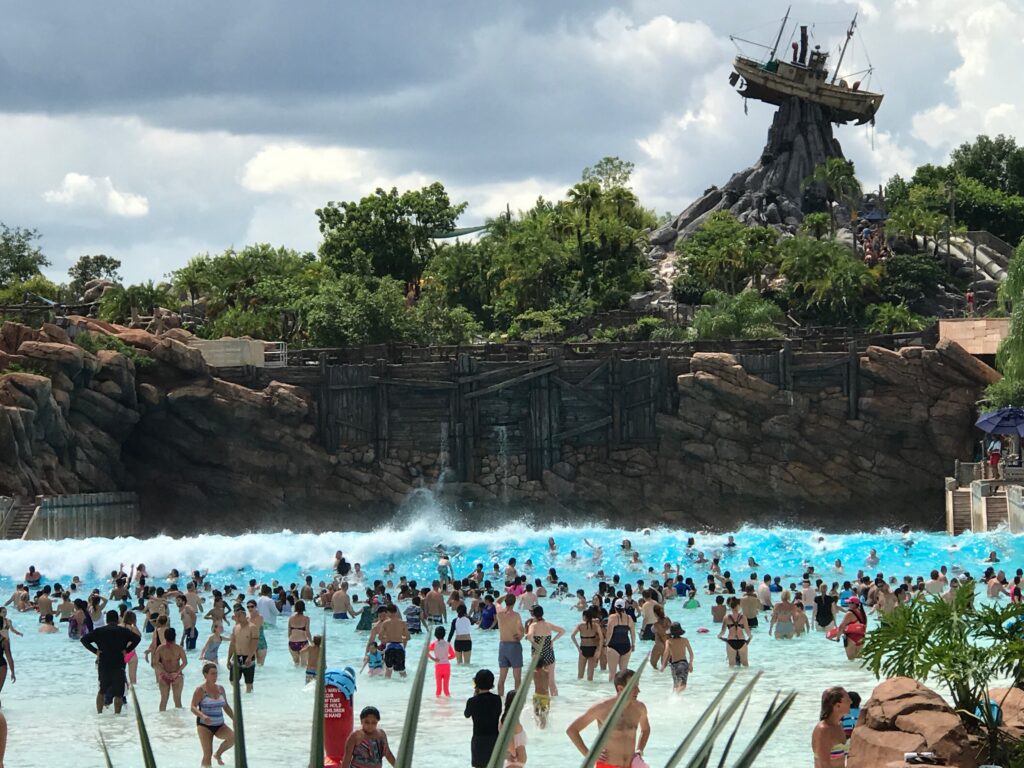 The pool is set out like a large beach, with loungers on the sand where you can relax and soak up the sun. There is a thunderous sonic boom noise before they release a 6ft wave. Brave and experienced swimmers like Hubby and Isaac went in deep to catch the full force of the wave, whereas Sebby, Eliza and I stayed in the shallows and enjoyed the wave coming into shore.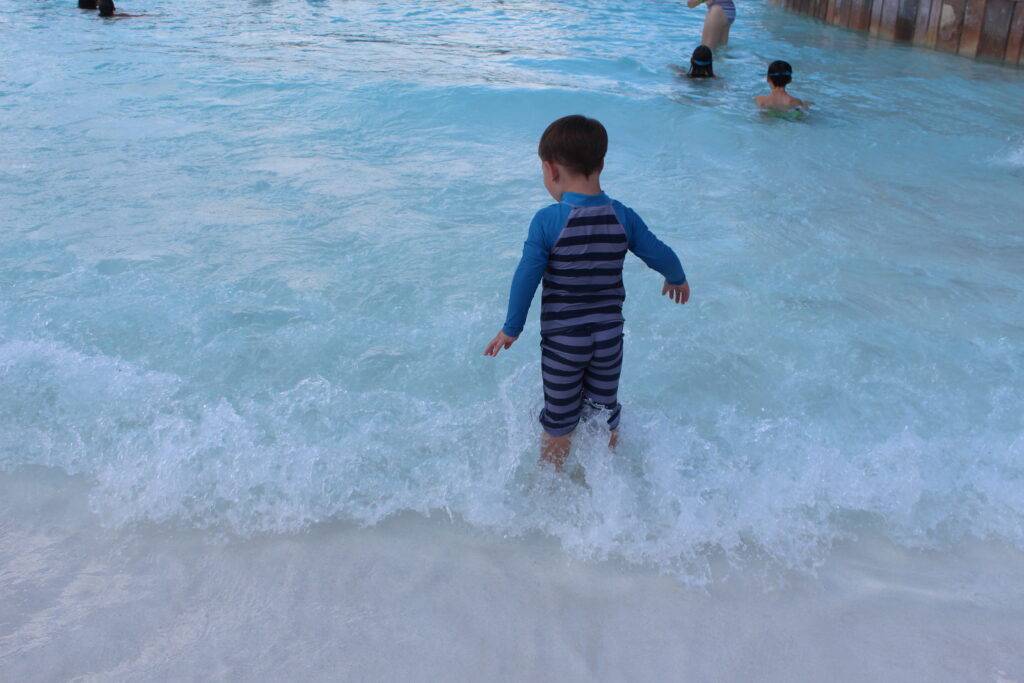 We played in there for some time before trying out some of the other attractions in the park.
Castaway Creek was a firm favourite with all of us as you take a tube and join the flowing river at any of the 5 landings along the 2,000-foot-long route.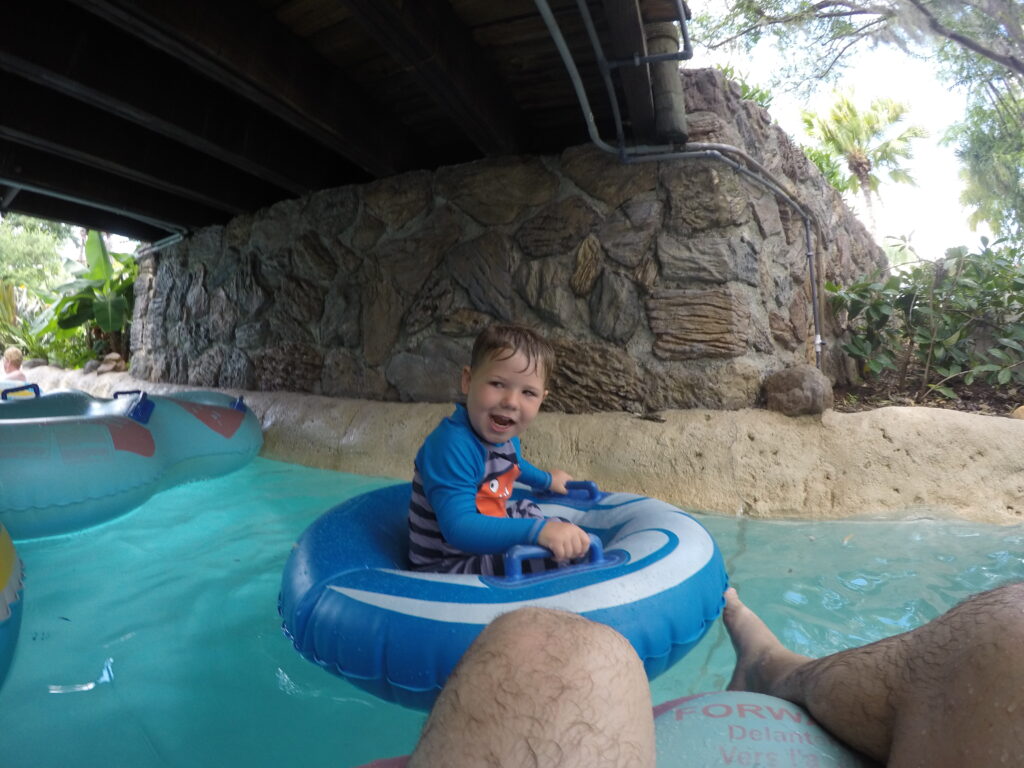 For little ones you can grab a rubber ring with a base, or hop into a double one or just float on a single ring along the continuous, flowing river that winds its way around all of Disney's Typhoon Lagoon.
Safety is key at the water park and I have never seen so many lifeguards on patrol which really reassured me. We did have an incident on Miss Adventure Falls, which is a raft ride. You head up a long conveyor belt onboard a raft which holds 4 people to a large winding water chute. Isaac lost his nerve at the top and bolted out of it, so they hit the emergency stop button and had to talk him down. It was a scary moment but I am so grateful to the staff for looking after him and Eliza who then refused to ride too.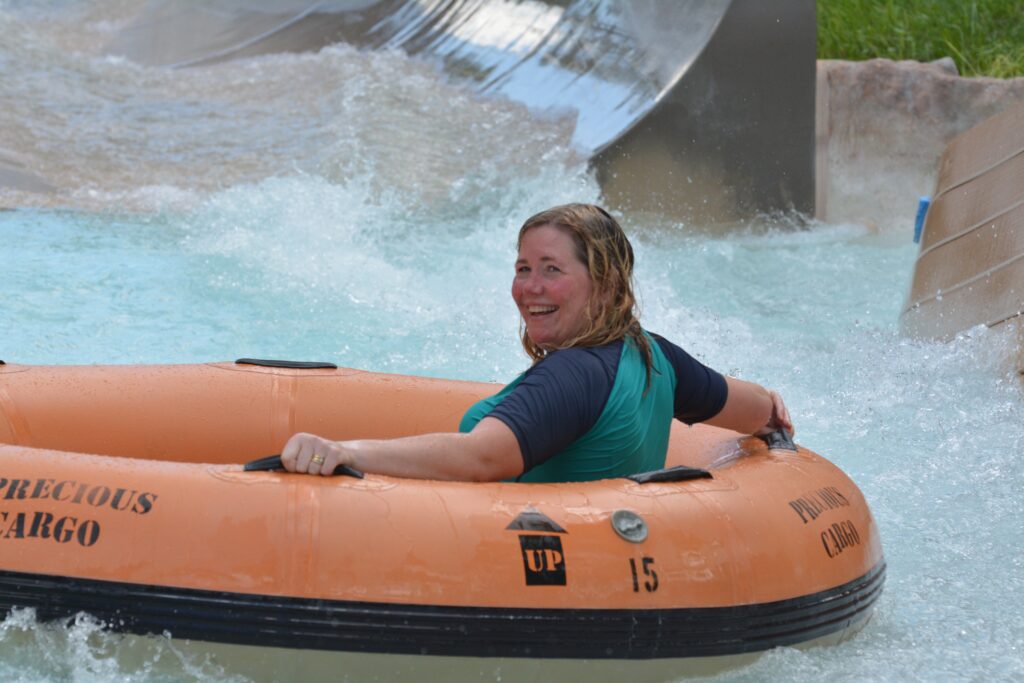 Sebby on the other hand loved it so much that he insisted that Daddy take him on it again and again!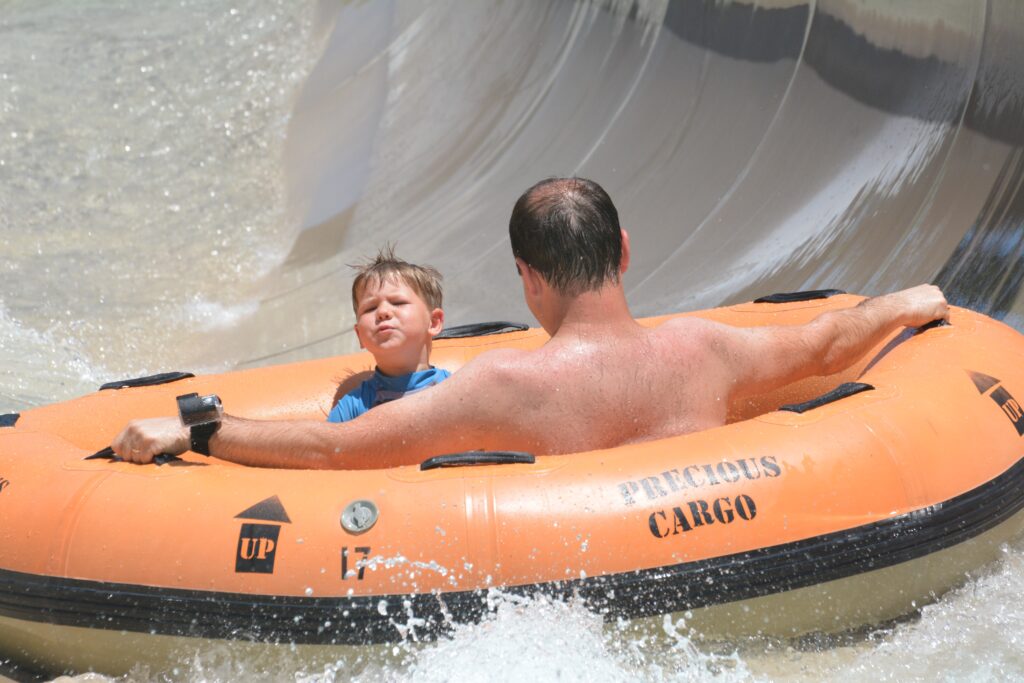 Hubby is an adrenalin junkie and was keen to try out some of the more extreme rides at the park, so I took the kids to Ketchakiddie Creek, which has 10 different aquatic activities just for preschoolers and younger children.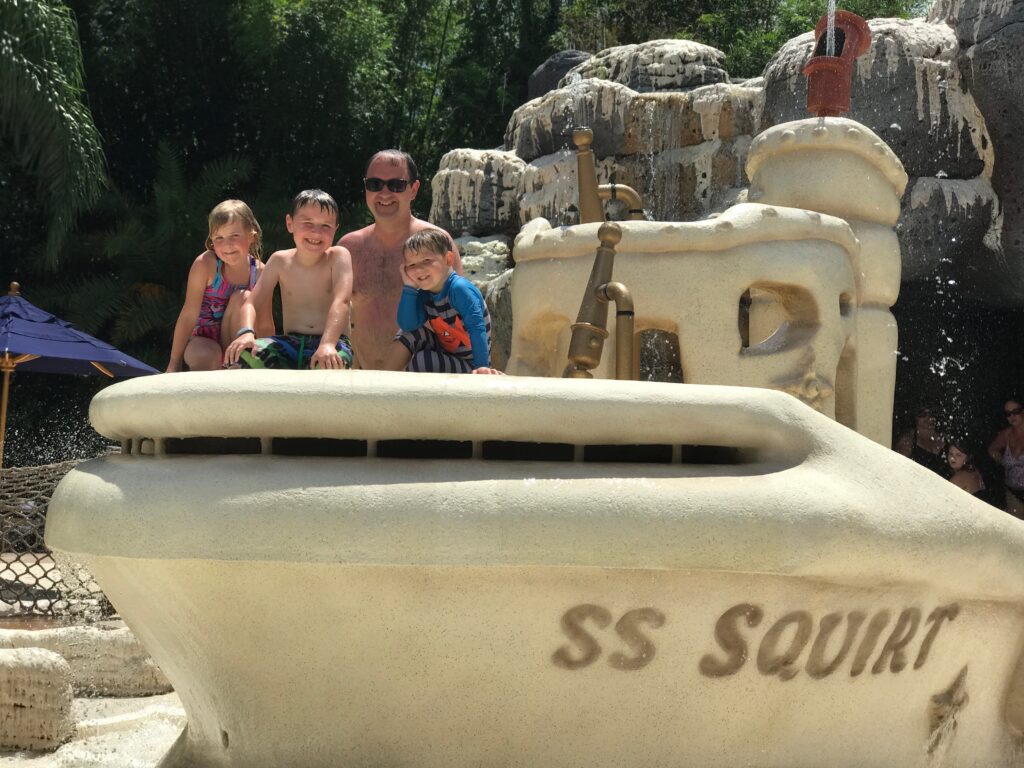 With scaled-down slides that give little kids big-kid-style thrills, interactive shallow areas with whimsical sculptures like snapping crocodiles and squirting seals and elephants inspire imaginative play.
Isaac and Eliza loved the mini inner-tube rapids ride and went round and round again and again.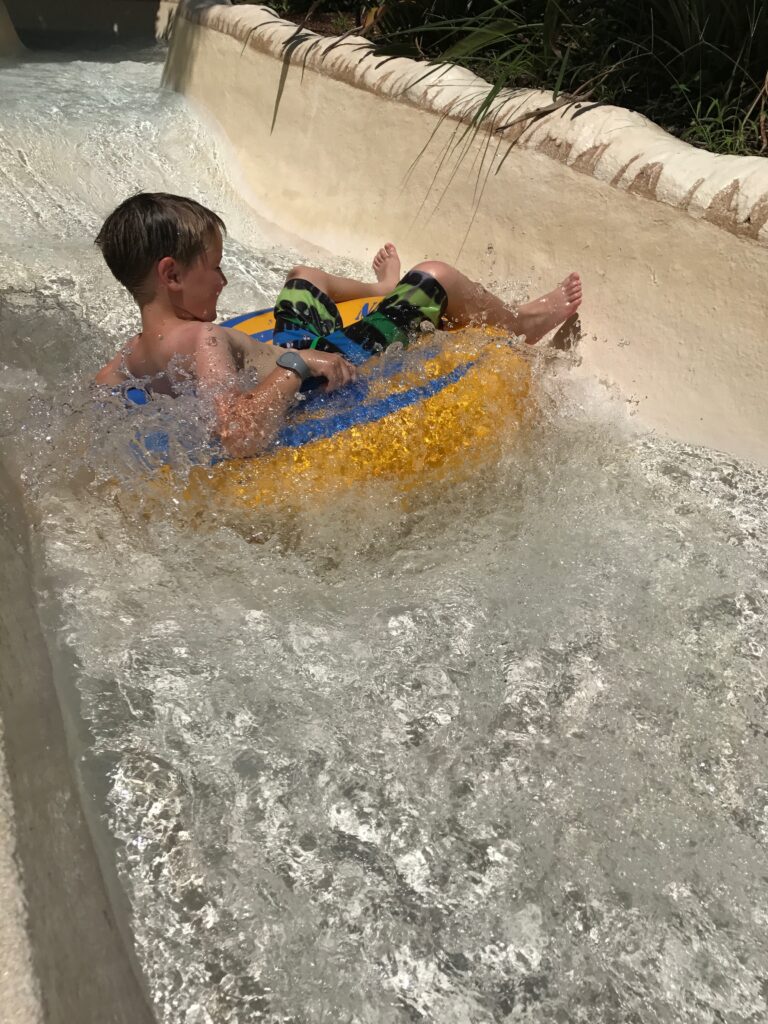 They also enjoyed racing down the water chutes.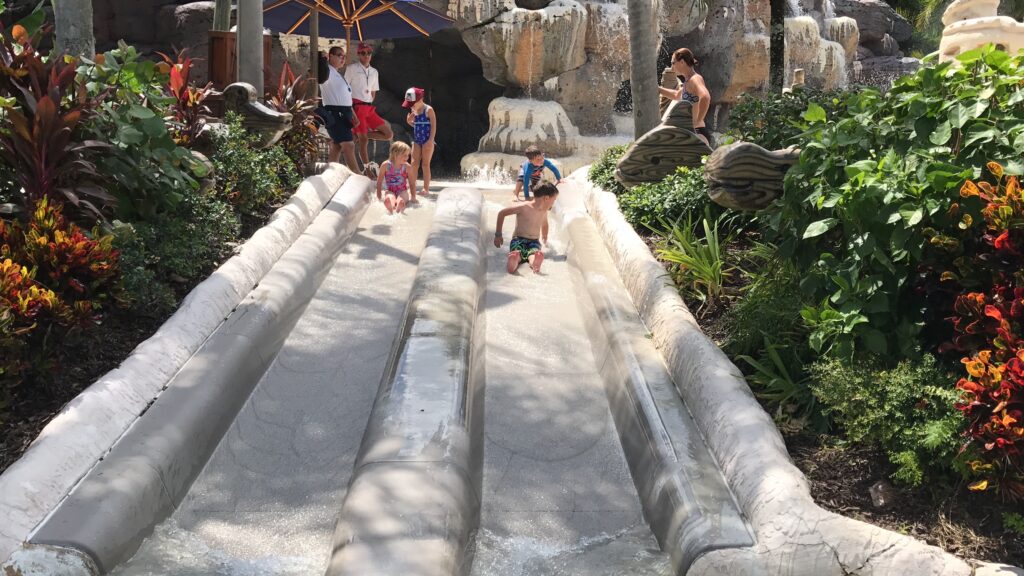 In the meantime, Hubby was off racing down slides such as Crush 'n' Gusher, Gangplank Falls, Humunga Kowabunga and Mayday Falls.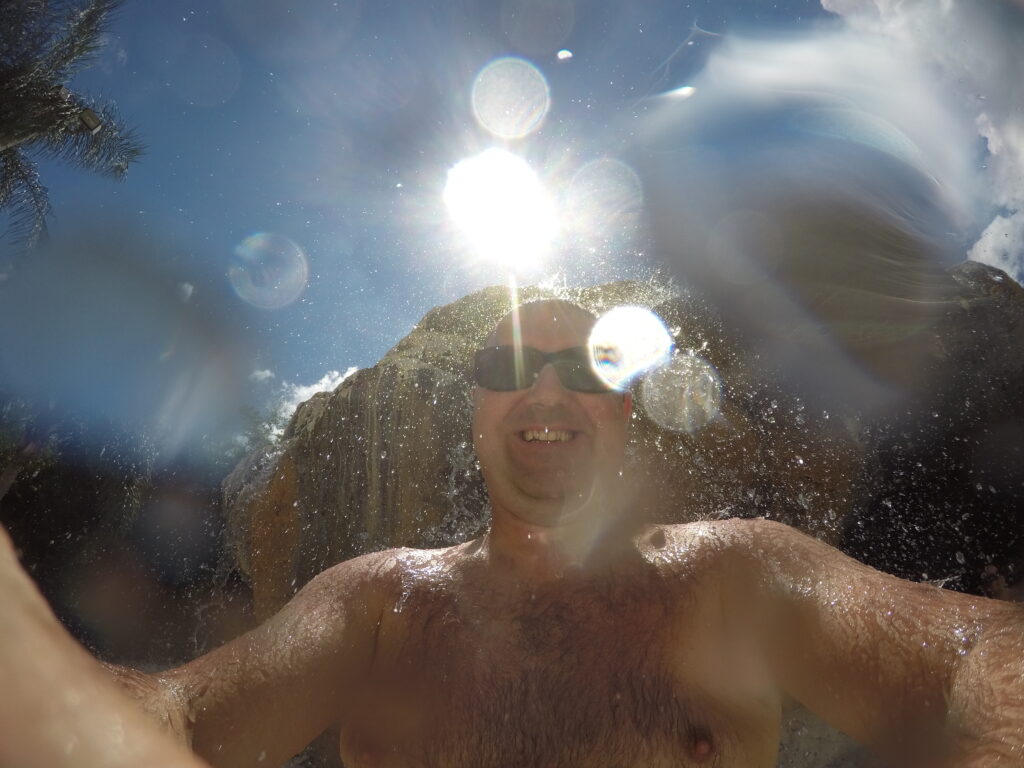 A visit to one of the water parks is the perfect antidote to the theme parks as, although it is busy, it has a very relaxed atmosphere and we didn't queue for more than 10 minutes for any of the fast slides.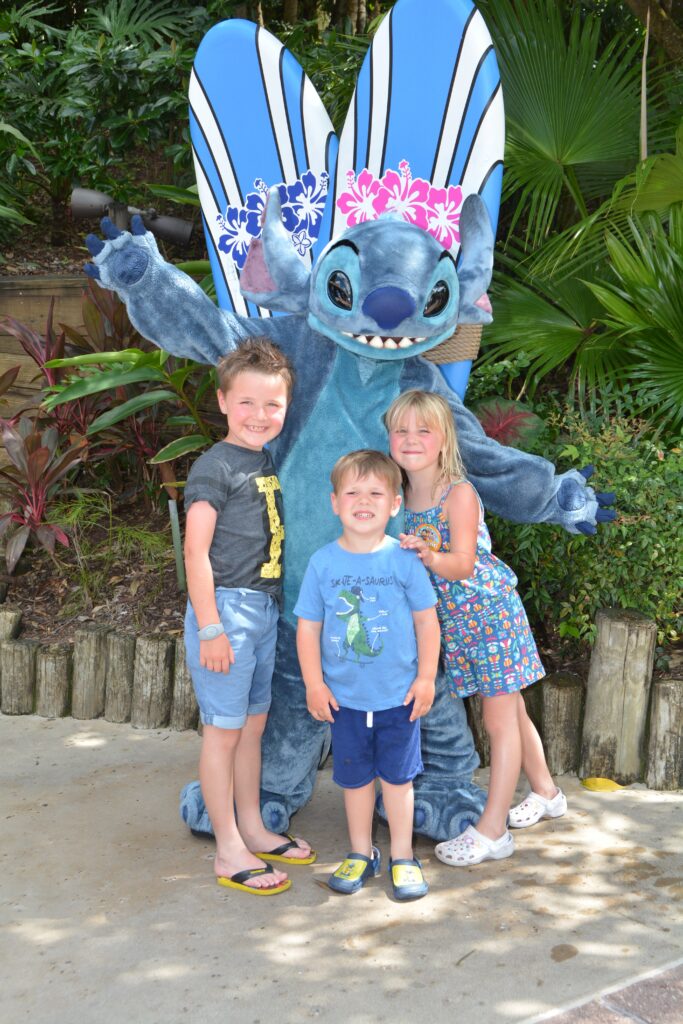 We spent a good six hours enjoying the water before heading back to the hotel. We then changed and headed back to the Magic Kingdom to watch the evening fireworks.
Disclaimer:This post is in partnership with Walt Disney World and Mumsnet. I am a member of the Mumsnet Bloggers Panel, a group of parent bloggers who have volunteered to review products, services, events and brands for Mumsnet. I have not paid for the product or to attend an event. I have editorial control and retain full editorial integrity and all opinions here are my own.